Former White House Obamacare Point Man Defends Delay
"The GOP is just playing Obamacare politics," Nick Papas tells BuzzFeed.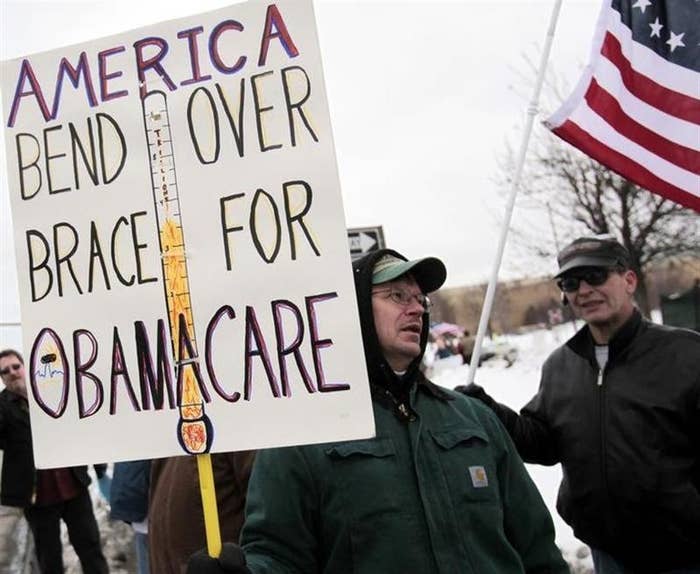 WASHINGTON — After the Obama administration dumped news late Tuesday afternoon that implementation of a key provision of the Affordable Care Act would be delayed for a year, Republicans raced to declare victory in the Obamacare debate.
Conservatives have been arguing for years that the employer mandate portion of the law — requiring employers with more than 50 workers to provide health insurance — would stifle economic growth by placing a heavy burden on small businesses. The announcement that this part of the law would be delayed was met with gloating by Republicans Tuesday night.
"Obamacare costs too much and it isn't working the way the administration promised," Senate Minority Leader Mitch McConnell said in a statement. "And while the White House seems to slowly be admitting what Americans already know, and what I hear consistently in my travels around Kentucky regarding the regulatory burden on employers, the fact remains that Obamacare needs to be repealed and replaced with common-sense reforms that actually lower costs for Americans."
But former White House pointman on the healthcare law told BuzzFeed the Republicans should slow their roll.
"Not even close," former White House aide Nick Papas said when asked if Republicans were right that the delay was a major setback for the White House. "Most employers already offer health insurance and they aren't going to stop. The marketplaces will open on time, people will get tax credits to make insurance affordable and discriminating against people with a pre existing condition will be illegal."
The White House did not respond to a request for comment.
Most working Americans get some of their health care coverage through their employers, and most large employers provide some kind of health care coverage already. The Obamacare provision seeks to improve that coverage and make it a permanent tenet of the health insurance system in America. Business groups had complained that the provision was too cumbersome and costly.
Though Papas spoke of "Obamacare politics," Republicans say it's the president who's taking the politically safe way out, noting that the delay kicks the ACA provision until after the 2014 midterms.
"Absolutely thrilled by #ObamaCare delay," tweeted Brad Dayspring, NRSC spokesperson. "Will help #GOP candidates across the board in 2014. Debate will be a repeat of 2010."