Fierce Democratic Critic Of Obama Judicial Pick Praises Latest Choice For Bench
Staff for Rep. David Scott, who's been ripping President Obama over a pick for the federal bench in Georgia, calls Obama's latest pick for the court "a step in the right direction. Signs the White House is trying to mend fences.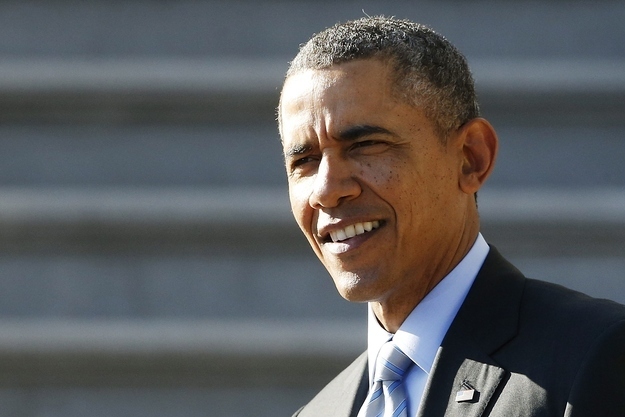 WASHINGTON — The recent icy relations between a Democratic representative and President Obama over a nominee for the federal bench in Georgia are starting to thaw after Obama announced Leslie Joyce Abrams, an assistant U.S. attorney and the sister of a prominent Democratic state lawmaker, as his pick for another empty slot on the Georgia district court.
"She should be fine and a step in the right direction," said a senior aide to Rep. David Scott, the Democrat locked in a war of words with the White House over another Obama nominee to the Georgia court, Michael Boggs.
If approved by the Senate, Abrams would be the first African American woman on the federal bench in Georgia.
Abrams' sister is Stacey Abrams, the leader of the Democrats in the Georgia state House. Her nomination was announced late Tuesday afternoon and the aide to Scott said the representative hasn't had "a lot of chance to vet" her.
But the initial take is positive, and there are signs the White House is trying to get Scott back on the president's good side. The aide to the representative said the White House gave Scott "a little heads up" on the nomination before it was announced.
The aide said Scott had no role in Abrams being selected.
Scott has been the most vocal opponent of Boggs, a former Georgia Democratic lawmaker singled out by progressives, LGBT rights groups, civil rights advocates, and NARAL for his political positions in the state legislature.
The fight between Scott at least and the White House has become pretty nasty, with the representative accusing Obama of "disrespect" with the Boggs nomination, leading the Obama administration to offer up White House counsel Kathryn Ruemmler for a rare interview to defend the pick.
It's not clear if the other critics of the Boggs nomination share Scott's sentiments about Abrams. NARAL, the leader of the progressive coalition opposing Boggs in the Senate, did not immediately respond to a request for comment.