Federal Government Hunkers Down For Massive Cyber Attack Tuesday
Middle Eastern "OpUSA" hackers expected to attack feds Tuesday. Questions over White House preparedness.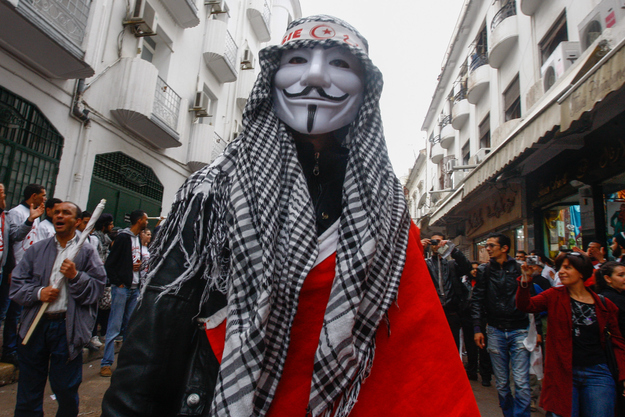 WASHINGTON — The federal government is preparing for a large-scale cyber attack on government accounts Tuesday as federal officials try to learn the lessons from the Associated Press hacking that sent stocks into a brief but expensive tailspin last month.
A senior federal official shared documents with BuzzFeed Monday that show the government is warning agencies that a cyber assault Tuesday could affect agencies across the the federal government.
"On 7 May 2013, a group of mostly Middle East- and North Africa-based criminal hackers are preparing to launch a cyber attack campaign known as 'OpUSA' against websites of high-profile US Government agencies, financial institutions, and commercial entities," reads a warning sent across federal agencies earlier this month. "The attacks likely will result in limited disruptions and mostly consist of nuisance-level attacks against publicly accessible webpages and possibly data exploitation. Independent of the success of the attacks, the criminal hackers likely will leverage press coverage and social media to propagate an anti-US message."
The Huffington Post reported Monday that the attacks — prompted by criticisms of U.S. foreign policy — have "an ambitious list of targets, including the websites of the White House, the Defense Department, the FBI, Bank of America and Chase Bank."
Warnings of the attack come amidst criticisms of White House handling of a hacking attack last month, when the AP's Twitter feed was infiltrated and reported explosions at the White House injured President Obama. That sent stocks into a brief tailspin that worried market observers.
In the aftermath of that attack, the senior government official told BuzzFeed government agencies need to prepare to quickly respond to attacks on media organizations. The official criticized the White House for letting the hacked AP tweet go officially unanswered until the White House briefing later in the day.
In addition to being prepared for hacks to their own social media and other accounts, the official said, government agencies need to be prepared to quickly dispel false accounts on hacked social media feeds.
The documents shared with BuzzFeed Monday show federal agencies readying themselves for Tuesday's planned attack. It's not clear what precautions, if any, the White House is taking. A White House official did not immediately respond to requests for comment late Monday night.