EPA Chief Says Coal's Bad Economics, Not Climate Rules, Responsible For Industry's Woes
Gina McCarthy says she's not making coal less attractive due to new carbon rules — the market has already done it.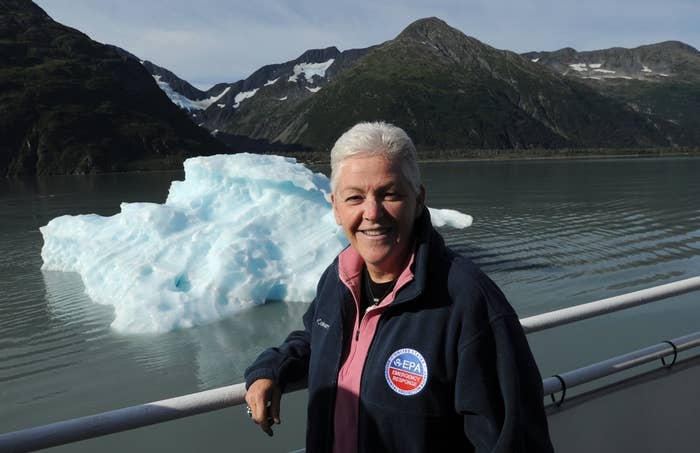 WASHINGTON — EPA Administrator Gina McCarthy Monday dismissed complaints the Obama administration is forcing the coal industry out of business, insisting it's the economics of the energy sector — and not efforts to address climate change — that are hurting the industry.
"We know that coal isn't the fuel of choice right now because of the economics in most cases," McCarthy said at a breakfast sponsored by the Christian Science Monitor. Asked to answer coal industry advocate claims that EPA's new rules on carbon emissions at new power plants will hurt the coal industry, McCarthy said the industry's problems have nothing to do with regulations.
"We are seeing ... higher coal prices these days because of the difficulties and just basic costs of mining operations that has increased, with low natural gas prices, with low energy demand," she said. "What we are seeing in our modeling…is that coal, while it will still be a significant part of the energy mix because of existing, is not really the fuel of choice right now in the market."
The EPA's new regulations, which were heralded by climate change activists, require new coal plants to capture and store some of their carbon dioxide emissions, a move supporters say will have a significant impact on air quality. Industry groups say the rules basically make coal production too expensive to lead to new plants being built, effectively stifling industry growth.
McCarthy said the new rules won't do much to change coal's economic situation, which she said already makes it necessary for coal plants to reduce their emissions. In order to survive as a viable part of the energy production infrastructure in the United States, she said, coal will have to get cleaner so it can compete with cleaner sources of energy.
"We don't think [the new rule] will have a significant immediate impact in those market choices," she said. "[The Energy Information Administration] also projects that if coal is going to be developed it's going to be developed with CCS," she said, using the standard acronym for carbon capture and storage.
"That is what we are seeing investors investing in right now," McCarthy said. "And that's why we think...it's likely to be the choice for coal to be competitive in the future."
McCarthy declined to weigh in on claims from climate activists that in order to be successful when it comes to reducing carbon emissions, the Obama administration must reject the Keystone XL oil pipeline, saying that Keystone is still under the jurisdiction of the State Department.
Meanwhile, McCarthy, a longtime veteran of the environmental bureaucracy at the state level, said a potential federal government shutdown would have a drastic impact on her agency.
"We would effectively shut down," she said, adding that only a few personnel necessary to handle "an emergency" would report to work during a government shutdown. McCarthy said her agency has already begun preparing for the eventuality, updating plans drafted before and during the 1995 government shutdown.