Embattled Blogger Hired To Defend Washington Redskins Name Resigns
Ben Tribbett says he's become a "distraction" in the fight to preserve the Washington Redskins team name.
WASHINGTON — Less than a month after taking a job that put him in charge of defending the embattled Washington Redskins team name from its critics, Virginia progressive activist Ben Tribbett said on Twitter Monday night he will resign from the NFL franchise.
Tribbett posted a similar message to Facebook but it is no longer online.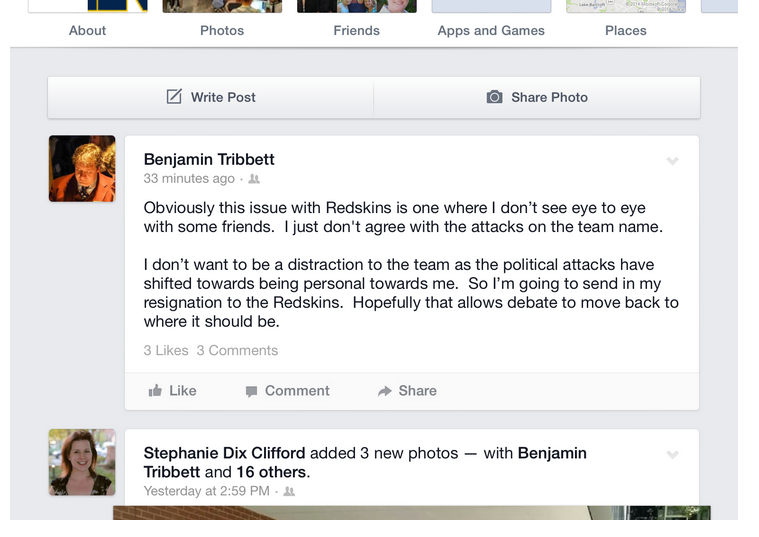 Tribbett did not immediately respond to a request for comment from BuzzFeed.