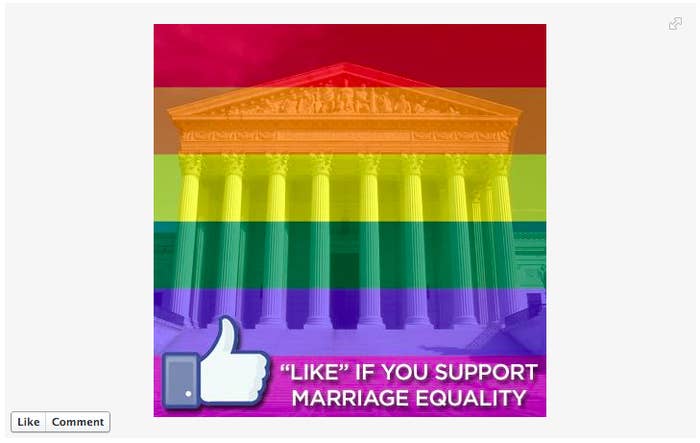 WASHINGTON — The campaign arm of the House Democrats reached an online milestone Wednesday by making a public statement in support of same sex marriage.
The Democratic Congressional Campaign Committee tells BuzzFeed it has seen more than 10 million views of an image it posted on its Facebook page of the Supreme Court and a rainbow flag Tuesday. That makes the online effort the most-viewed in DCCC history. The image also garnered nearly half a million Facebook likes.
Though not all Democrats running for reelection in 2014 favor same sex marriage rights, the party has made its support for the issue a signature heading into the next election. Polls show a growing number of Americans favor marriage equality, and Democrats are hoping to turn that support into votes and campaign cash.