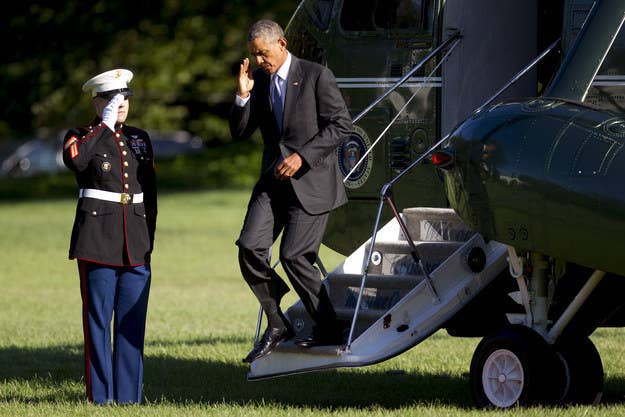 MINNEAPOLIS — The most envied digital contact list in politics is now in the hands of the Democratic Party.
Party officials and the remnants of President Obama's 2012 campaign team have hashed out a deal that turns over control of the campaign's email list to the DNC, a move that more than doubles the party's current email contact list and puts some of the most advanced digital contact infrastructure in the complete control of the Democratic Party.
DNC officials declined to discuss the size of the list, but DNC digital director Matt Compton's excitement at owning the list that helped Obama raise "more than $500 million" last cycle according to the Wall Street Journal was palpable in an intervew at the DNC's Summer Meeting. DNC officials said the list was the "largest political email list in the world."
"The email list will help the DNC expand its reach online, build support for a new generation of leadership, and test new tactics for activating Democratic voters in future elections," he said. "Email is critically important tool for fundraising, grassroots engagement in support of key issues, and setting the record straight about the Republican candidates as well."
The DNC formally acquired the list earlier this month, and has already used it to send out an email aimed at boosting support for Obama's clean power proposal. The DNC has used the list before, but only after messages were approved by the campaign organization that owned it. Now, the DNC is free to use it as they please.
What sets the list apart is its enhancements. More than just a huge file of emails, the Obama 2012 list includes information about which specific type of appeals a supporter responded to, how much they donated and when, how they prefer to be contacted, and other granular data that helped make Obama's digital grassroots outreach the best over two separate campaign cycles.
DNC control means that eventually the party's presidential nominee will get access to the email list Obama built. Every Democratic presidential campaign would love access to the list, and there has been public grumbling about whether or not Obama would give it up for months. There are no current plans for the competing Democratic primary candidates to get access to the list, DNC officials said, but that could change in the future.
For now, Democratic Party officials are excited to have one of the most sought-after tools in politics. Compton said the list gives Democrats a huge leg up over the GOP in digital outreach.
"The acquisition of this dataset is part of the DNC's broad efforts to build on its success in political technology and digital organizing, and to keep us many steps ahead of our RNC rivals — and to widen that gap even further," Compton said.