The Big, New Bipartisan, Well-Funded Effort To Change The U.S. Criminal Justice System
New offices, new lobbyists, new money pour into a new national criminal justice effort — that features some of the most well-known names in progressive and libertarian politics.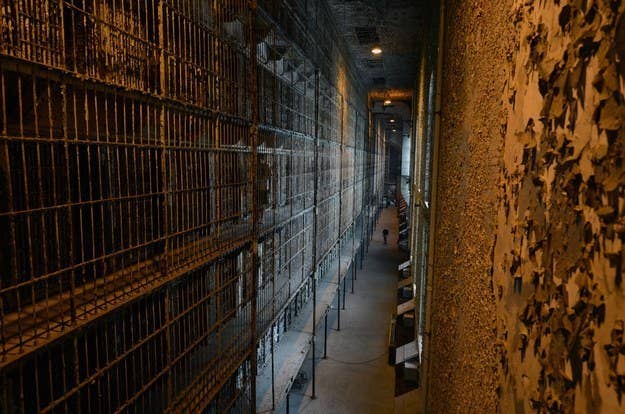 WASHINGTON — The biggest names in progressive politics and libertarian-leaning conservatism are launching an aggressive, well-funded lobbying effort aimed at changing the U.S. criminal justice system.
For the first time, the groups on both sides of the aisle — long allied on efforts to reduce mandatory sentences, lower prison populations, and re-evaluate the war on drugs in the states — will move their efforts from state-based policies to the federal level.
On Thursday, the Coalition for Public Safety debuted with a high-profile conference call featuring major operators in political advocacy. Koch-funded activists like FreedomWorks' Matt Kibbe and the Center For American Progress' Neera Tanden sketched out a promise to work together on criminal justice efforts. Morale was high on the call, with leaders from both sides talking about how they don't agree on much, but do agree that criminal sentencing is out of control.
While the multimillion-dollar CPS campaign is an attention-getting new effort, these two sides have been working together on criminal justice for a long time. The Koch brothers have poured millions into efforts to lower prison populations in the states — often working closely with the ACLU to do it. The work has been extremely successful in states like Texas and Georgia, where Republican-controlled governments have warmed to the old liberal criminal justice cause in the name of fiscal responsibility. Ridding prisons of non-violent criminals, the argument goes, has the potential to save millions of dollars for state governments as well freeing up more money for anti-recidivism efforts like job training.
CPS has the attention of criminal justice advocates in Washington. The White House, which has made lowering drug sentences and reducing racial disparities in criminal sentencing a top priority, told BuzzFeed News Thursday the Obama administration plans to embrace the Coalition for Public Safety.
"The breadth of this coalition demonstrates the widespread support for rethinking our approach to juvenile justice, reducing incarceration, reforming our prisons and jails, and easing re-entry in fair and cost effective ways," a White House official said. "We look forward to sitting down with this new coalition to share ideas."
Asked about the possibility of a White House meeting, a spokesperson for the CPS said, "We'll be doing a number of meetings in the next few weeks."
But CPS is really only the flashiest part of the new effort to bring the successful criminal justice advocacy efforts from the red states to the Republican-controlled Congress.
The Texas Public Policy Foundation, home of Right On Crime — the biggest name in conservative-based criminal justice policy — is a member of the CPS coalition, but it's also bringing its criminal justice effort to D.C. on its own for the first time. Up until a few weeks ago, Right On Crime was solely focused on the states. Now the group's top policy expert, Vikrant Reddy, has moved to Washington and TPPF officials say he'll spearhead their effort to convince the Republican Congress to do what many Republican state legislatures have done.
"It's an expansion that's dictated by political change in Washington," David Reaboi, TPPF spokesperson, said in an email. "A more conservative Congress naturally is more interested in the kinds of conservative solutions we talk about."
Criminal justice advocates could also be getting a boost from the tactics that helped pull the GOP toward the tea party in recent cycles. On the CPS conference call Thursday, FreedomWorks' Kibbe signaled his group could add criminal justice to its candidate-vetting program and could score criminal justice votes the way it does on votes that raise taxes.
Advocates already have a raft of bipartisan legislation to push forward. Last week, a bipartisan group of senators led by Illinois Democrat Dick Durbin and Utah Republican Mike Lee re-introduced the Smarter Sentencing Act, a bill heavily favored by advocates on both sides of the aisle. They're up against Republican leaders like Senate Judiciary Chair Chuck Grassley, who has said he's not interested in any legislation that reduces mandatory minimum sentences. The new D.C. coalition said Thursday they hope a promised return to regular order in the Senate means bills like the Smarter Sentencing Act will move ahead despite establishment Republican opposition.
But in the Republican-controlled House last year, establishment Republicans were able to squelch the efforts to change sentencing law despite bipartisan backing. With the amped up lobbying effort, however, advocates are hoping that this year will be different.