Conservative Democrats Take Joint Plunge On Gay Marriage
North Dakota's Heitkamp and Indiana's Donnelly decided to support marriage equality together.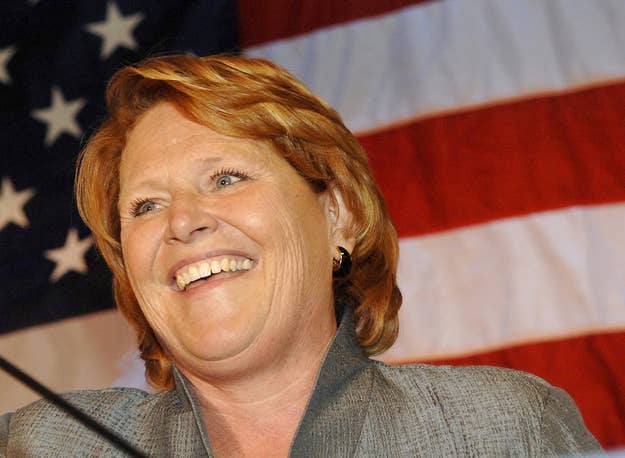 WASHINGTON — While America was talking about the latest unemployment numbers Friday, two conservative Democrats in the Senate publicly abandoned their opposition to gay marriage.
North Dakota Sen. Heidi Heitkamp and Indiana Sen. Joe Donnelly announced their support for in rapid succession marriage equality Friday morning. The timing was not a coincidence, Heitkamp's office said, but not for the reason cynical Washington viewers might think.
"If I wanted to bury it, I would have put it out at 3 PM today," Whitney Phillips, communications director for Heitkamp, told BuzzFeed. She explained that Heitkamp came to her decision to support same sex marriage Thursday afternoon, and then she and Donnelly decided to put their statements out at the same time.
"I think they both came to a similar conclusion, they come from somewhat similar states and they both wanted to do it together," Phillips said. "Well not together but near to the same time."
Heitkamp announced her support for marriage equality in a statement to the press.
"In speaking with North Dakotans from every corner of our great state, and much personal reflection, I have concluded the federal government should no longer discriminate against people who want to make lifelong, loving commitments to each other or interfere in personal, private, and intimate relationships," she said.
Donnelly announced his shift on Facebook. Both Senators had been under pressure from marriage equality supporters to change their minds.
Phillips said high-level staff in both offices communicated before releasing the news Friday morning. The two first-term Senators spoke too, she said.
"Heidi is pretty close to all of the freshmen," Phillips said.