Clinton Accuses Sanders Of Disloyalty To Obama
A high-tech negative attack ad — but seemingly for people who already support Clinton?
On Monday, Hillary Clinton's campaign sent a Presidents Day-themed attack ad aimed at Bernie Sanders to people who had signed up for campaign text messages.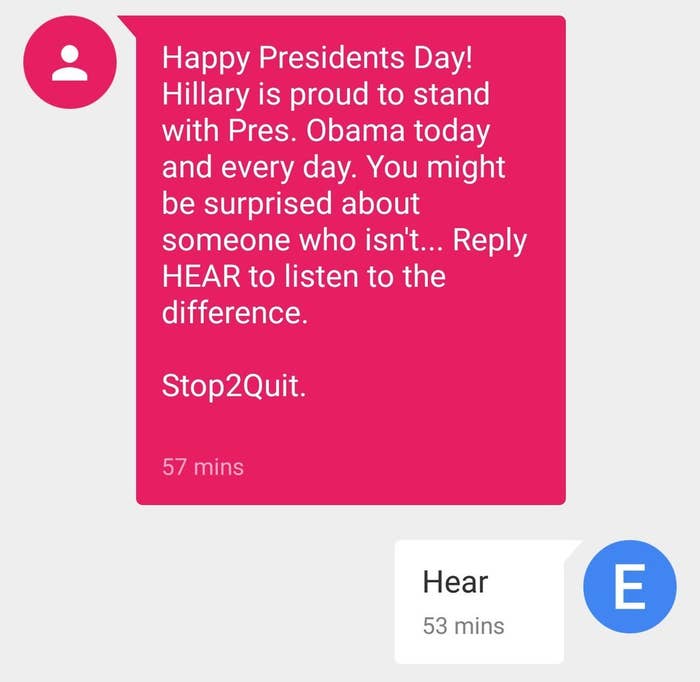 After the message played, the recipents phones would buzz again, this time with a followup text message from the Clinton campaign saying she's "the only one" who will fight to protect the president's legacy.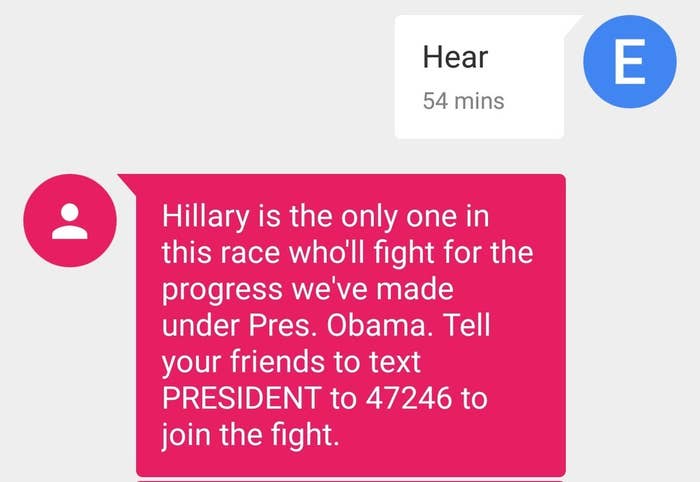 The ad struck Scott Goodstein, the creator of campaign text messaging in 2008 and a senior member of Revolution Messaging — the political firm running Sanders's digital operations — as strange.
Negative ads are generally aimed outside a campaign's list of supporters. The Clinton text message arrived in the phones of people who had signed up for her campaign texts. (That includes a lot of political reporters, as well as Clinton's political rivals.)
Goodstein fired off a couple of tweets expressing surprise at the Clinton strategy.
The Clinton campaign did not immediately respond to a request for comment.