Charity Groups Worry The White House Is Abandoning Them
Advocates for the poor say Obama's bungled sequester messaging has led to public apathy. The worry: "Sequester's a secondary story to them. You know? It's like we're moving on to '14 now."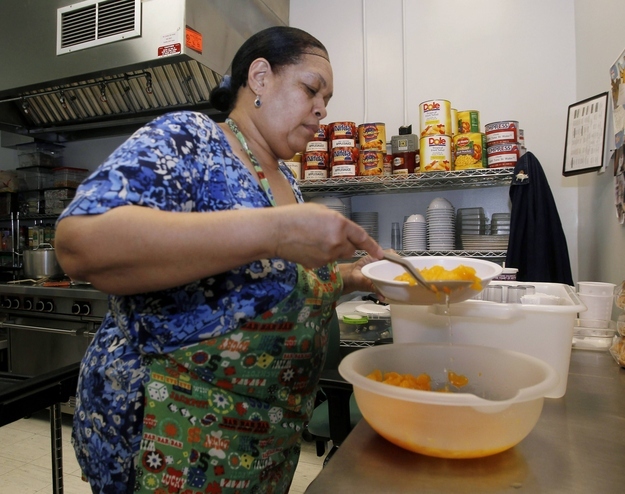 WASHINGTON — Struggling charity groups facing deep cuts to their federal funding amid deepening sequestration are worrying that Democrats and the White House have left them high and dry by failing to make their case to the American public.
Groups that help the less fortunate have been dismayed as the Obama administration has failed to foster outrage at the deep impact sequestration is likely to have on programs that educate, feed, and clothe low-income Americans. Charitable organizations have already seen some cuts to federal funding, and they expect to see more. Local news outlets across the country have covered the serious impact sequestration is having on Head Start, Meals On Wheels, and other programs that rely on federal support as well as private donations.
And yet, Americans don't seem too concerned about sequestration.
Charity groups blame that national apathy in part on poor messaging from the White House, which, in an effort to gain leverage during budget negotiations earlier this year, led many people to believe that the ultimate impact of the sequester would mirror the government shutdowns of the 1990s — and perhaps be even worse. Since the cuts have begun to take effect, however, the only result many Americans know about is the canceled White House tours, a stunt that has become the subject of widespread media attention.
Activists grumble that if Democrats had focused a little more on the poverty impacts of the sequester rather than White House tours and furloughs for federal workers, the public might be more engaged on what sequestration really means.
"The White House, I don't want to say that they haven't spoken up about how this will impact the poor in general. I think they could probably do a better job of saying how this would directly impact poor programs, but, you know, looking at it from the big picture, the big top-level picture," said Eric Mitchell, director of government relations at the charity Bread For The World.
Other activists feel that Washington has abandoned the sequestration fight altogether after the continuing resolution was signed into law late last month. Though White House officials stress that Obama strenuously opposes the sequester cuts contained in the CR, and that he only reluctantly signed it to prevent a government shutdown, the fact remains that he did sign it. And many advocates for the poor worry that Obama rather move on than prolong a fight where his political upside is murky at best.
"I think that, in my opinion, sequester's a secondary story to them. You know? It's like we're moving on to '14 now," said one senior official at a low-income education program who did not want to be named. "So it's a question of how do we make sure that '14 takes back the money from sequester?"
White House officials have often mentioned Head Start and other programs for the underprivileged when talking about sequestration.
Mitchell said the White House could be doing more to focus the attention on the sequester's impact on the poor, suggesting the administration highlight individual stories of hardship. He also said groups like his need to help the White House get the word out by staging rallies and lobbying Congress.
Activists who spoke to BuzzFeed this week were wary of directly criticizing the White House's messaging. Obama's team has led the fight to sell the sequester as dire, while Republican leaders have painted administration officials as Chicken Littles, warning the sky is falling when the impacts are actually minimal. Some Republicans are warning of the sequestration impacts back home, while still refusing Obama's demand that any deal to bring an end to the across-the-board cuts include increased taxes. Republicans have stood firm after polls have shown the public is wary of the sequester but not yet convinced it will bring the doom and gloom the White House warned about.
There's anecdotal evidence that more information about the sequester's impact on the poor could spur public outcry. In February, NPR ran a story about the effects of sequestration on a Meals On Wheels program in Takoma Park, Maryland. Director Jill Feasley said that cuts in her federal funding due to sequestration would mean she could serve fewer people. She told BuzzFeed the federal dollars make up 20% of her budget.
Within days of the NPR story, Feasley had received donations replacing any potential lost funds due to sequestration. Informed of the impact, the local community acted and the Takoma Park Meals On Wheels received donations that replaced the missing federal funds. Feasley welcomed the money but said there was no way to rely on that kind of outcry to keep Meals On Wheels trucks rolling indefinitely.
"Many people in Takoma Park heard that I was going to be getting a cut, and so far two folks have stepped up and were able to step up," she said. "I think in some other more low-income areas where the collective resources are not as great, it's going to be harder for them to have that sort of local, community support that will get them over [the sequester] hump."