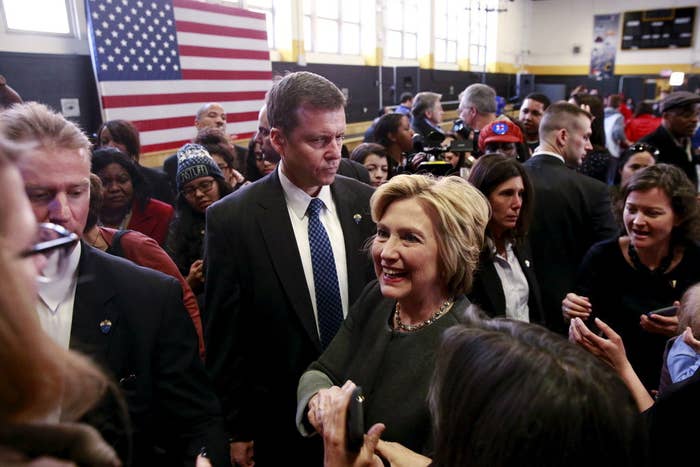 The Clinton campaign quietly shuffled top aides in charge of running the Democratic candidate's digital operation recently, a move that a source familiar told BuzzFeed News will focus on boosting Hillary Clinton's social persona.
Katie Dowd, a longtime digital-focused aide to Clinton has shifted from her job as digital director into a new senior adviser role. Jenna Lowenstein, former vice president of digital at the Clinton-aligned EMILY's List, has moved from Dowd's deputy to a new job as the Clinton campaign's full-time director of digital.
Dowd will focus in a concerted way on building the social media presence for Hillary, Bill, and Chelsea Clinton, as well as top campaign surrogates, sources familiar with the change told BuzzFeed News.

A Clinton campaign aide also said Saturday that Lori Lodes would be joining the campaign as the communications department chief of staff. The aide characterized the changes as expanding the campaign's capacity ahead of the final Democratic primaries.
The change comes at a time when digital campaign has become completely dominated by social. The public-facing online personae of candidates have played the highest-profile role yet in 2016 — a year dominated by Donald Trump. The Republican frontrunner's tweets, written himself, create and dominate news cycles.

Clinton's digital operation is generally not seen as among the best this cycle; Bernie Sanders has had better success with online fundraising and viral engagement than Clinton, though a fair share of Sanders' success has also originated outside the campaign.