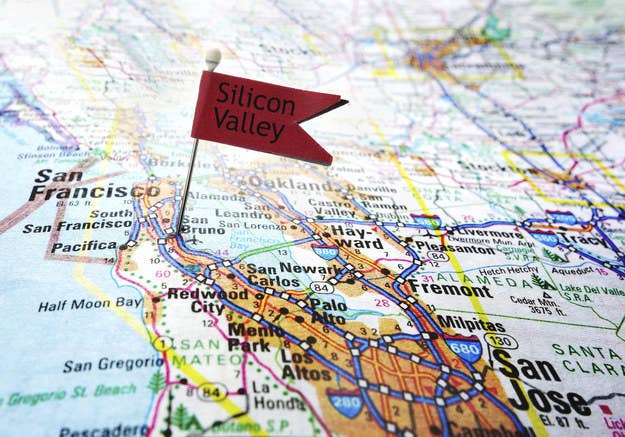 WASHINGTON — Late last month, a former Republican congressman sent an unusual email to supporters: Help me bring the Tea Party Express to California's Silicon Valley — to support a Democrat.
To finance the effort, former Rep. Ernie Konnyu wrote, supporters would need to raise $50,000 to help out Democrat Ro Khanna, who is now challenging Democratic Rep. Mike Honda.
The Tea Party Express — a California-based group that raises money for grassroots conservative candidates — is interested, even if none of Konnyu's supporters appear to be so far. Should the plan come to fruition, it would be the first time a major tea party organization played in a race between Democrats — and on behalf of a Democrat who recently worked in the Obama administration.
Khanna, a former presidential appointee at the Department of Commerce, is running against longtime Democratic Rep. Mike Honda in one of California's "jungle primary" system. The scheme strips out partisan primaries, forcing the top two vote-getters from a field of primary candidates to face off in the general election, even if they're both from the same party.
Honda won the most votes in the jungle primary in June, and has establishment and progressive backing, but Khanna has raised a lot of money and has tapped the resources of top Obama 2012 field campaign architect Jeremy Bird and his 270 Strategies consulting firm to develop his field campaign.
The race is nasty, with Khanna accusing Honda of skipping out on his duties as a member of Congress and Honda backers accusing Khanna of being a Republican.
The GOP is actually playing an outsize role in the race, with Honda touting the endorsement of the Republican he defeated in 2000 to take the Silicon Valley seat.
Konnyu, the Republican, represented Silicon Valley as a member of the House for one term in the late 1980s, a seat he lost in a more traditional primary with another Republican. He's thrown his weight behind Khanna and urged Republicans to do the same. On June 23, in an email to supporters obtained by BuzzFeed and addressed "TO: All Republicans and Independent Voters," he tried to take that effort up a notch by pulling in help from the Tea Party Express.
"It's OK! Even Honda called Ro 'Republican-Lite,'" Konnyu told his Republican list before asking them for money to help pay Tea Party Express for mailer attacking Honda.
"I contacted my old campaign manager at the Tea Party Express in Sacramento for help. I asked him about sending out a mailer to the voters on what Honda has been doing," Konnyu wrote. "His Tea Party Express is willing to do that mailer provided we cover the postage, printing, and handling expenses. As you probably know it's expensive. Printing, postage and handling can cost perhaps $0.50 cents at minimum or $50,000 for 100,000 letters."
"Let me know by reply to this email...how much you are willing to pledge toward our $50,000 goal to do a NO ON HONDA mailer with the Tea Party Express," Konnyu concluded.
At the end of the email, there was a big chunk of research designed to rile up Republicans about Honda ("Throughout Honda's 14 years in Congress, 18 of 20 of his largest donors have been unions," was one hit) that looked a lot like the kind of background material campaigns send out to reporters when trying to attack their opponents. Konnyu wrote in the email that he got the material from someone else. "I received a well researched and referenced document I requested," he wrote.
Several weeks after his email request, Konnyu told BuzzFeed his Tea Party Express scheme had fallen flat, both with Republicans and the Khanna campaign.
It seems no one was interested in unleashing the tea party on Silicon Valley.
"Not one single supporter of mine jumped at financing the idea," Konnyu said. "As much as local folks dislike Honda for his 447 missed House votes and his around a dozen foreign junkets on fat cat paid joy rides, they were not interested in this venture with my former campaign consultant, the Tea Party strategist, Sal Russo."
Konnyu said Khanna's campaign didn't throw any money in, either, despite the fact that his polling shows them down double-digits to Honda.
"Nope. But if Khanna were interested they would have helped with financing probably indirectly because they are still down," he said.
For their part, the Tea Party Express is keeping an eye on Silicon Valley battle of the Democrats.
"Konnyu expressed interest in having Tea Party Express support Ro. Sal was out of the country but was open to talking about it when he returned," said Tea Party Express spokesperson Taylor Budowich. "I believe that's how it was left. We remain undecided as far as if we will or will not be involved in the race, but it's on our radar."
Tea Party Express has faced criticism over the group's spending practices — a 2013 ProPublica report showed the group had only put 10% of its money toward elections. Russo, the chairman of Tea Party Express, also came under scrutiny this week for Move America Forward, a charity that claims to provide care packages for troops overseas, centering around discrepancies found in the group's claims, as well as questions about how the group spent its money.
The Khanna campaign didn't respond to questions about the Honda opposition research, but distanced themselves from Konnyu's Tea Party Express plan.
"Ernie has publicly endorsed Ro and we're happy to have his support," said campaign spokesperson Tyler Law. "That said, he is acting on his own." Law accused Honda supporters of trying to tie Khanna to the tea party.