Bernie-Backing Union Super PAC Holds "Talking To Black Women" Session
A tweet was posted, ridiculed, and taken down. The tweet was deleted because "it was being misinterpreted," a spokesman told BuzzFeed News.
National Nurses United, a union backing Bernie Sanders, has a super PAC. It uses that super PAC to help Sanders — though he doesn't raise money for the super PAC, doesn't coordinate with it, and has said he doesn't want its help.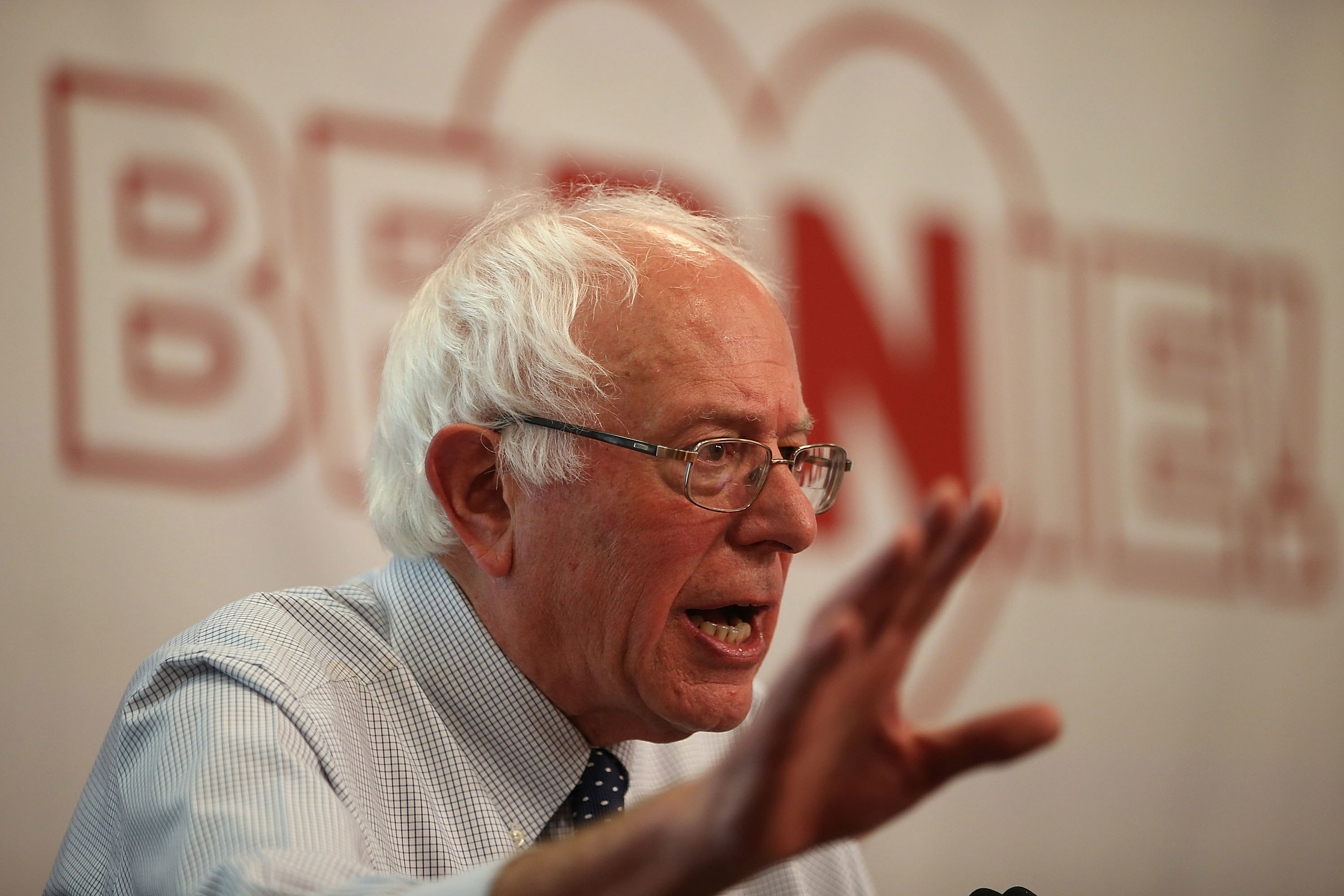 Representatives of the NNU are at many of his campaign stops and Sanders welcomes them, though.
After Sanders's huge win in New Hampshire, the NNU headed to South Carolina to help stump for Sanders there.
Wednesday evening, the NNU posted this tweet from its tour of South Carolina.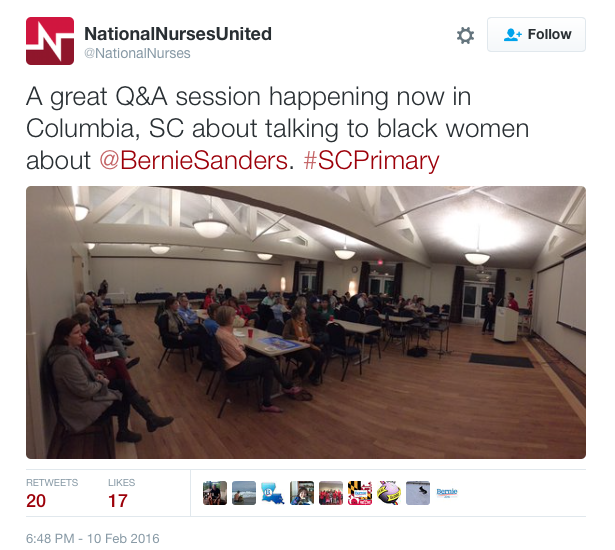 The tweet was taken down, but not before people on Twitter spotted it and expressed surprise.
Chuck Idelson, spokesperson for NNU, told BuzzFeed News the photo depicted a black woman asking the black speaker at the lectern.
He wasn't in the room for the meeting but said someone who was told him the discussion between the two women was over frustrations by some black voters that reporters aren't considering that they might support Bernie.
He said the picture was "fuzzy" and "not taken with a good camera." The event wasn't NNU's, he said, but run by Women For Bernie, whom he said are holding events across the country to talk about Sanders's support among women.
"It was taken down because it was being misinterpreted," Idelson said of the tweet.
The picture depicted "two African-American women talking," he reiterated.