Ben Carson's Rising Star Shines At CPAC
Conservatives jump to their feet when he jokes about a run in 2016.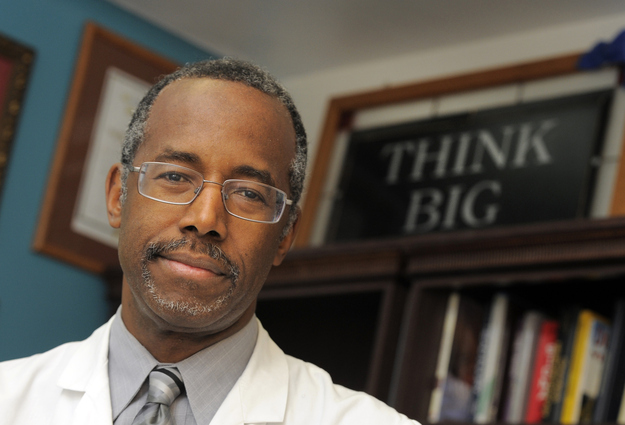 NATIONAL HARBOR, Md. — Dr. Ben Carson became a certified conservative star on Saturday morning.
The neurosurgeon, who first captured national conservative attention last month when he criticized President Barack Obama's healthcare agenda during the National Prayer Breakfast, propelled a packed ballroom to their feet when he joked about running for president.
"I take it back!" he exclaimed, as the concept of a Carson administration was met with sustained applause.
In a Q&A following his address, Carson announced that he is retiring from medicine later this year. On the dias, Carson was asked repeatedly if he would run for office. After saying he wants to focus on education, Carson added, "but who knows what will happen?"
Fox News broadcast Carson's speech live, an honor it didn't bestow on Rep. Michele Bachmann (R-MN), who spoke before him, or Newt Gingrich. On Twitter, conservatives could barely contain their excitement at Carson's speech.