At CPAC, Sarah Palin Shows She's Still Got It
The former vice presidential candidate had a Big Gulp in the palm of one hand and the crowd in the palm of the other.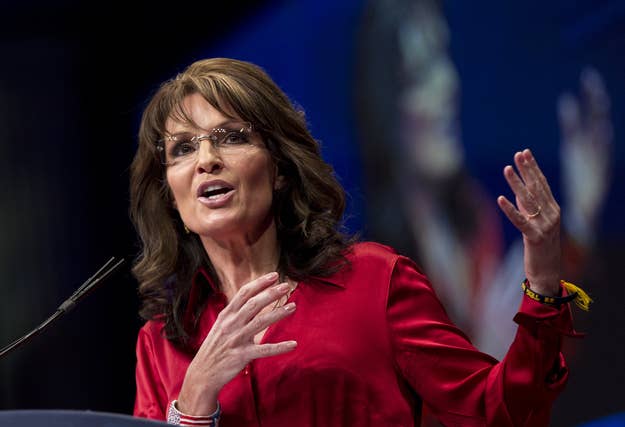 NATIONAL HARBOR, Md. — They like her, they still really like her. Sarah Palin had the CPAC crowd on its feet Saturday afternoon with a speech full of folksisms, one-liners about President Barack Obama, attacks on Karl Rove, and a couple wildly popular sips from a Big Gulp stashed in the podium before she came on stage.
"Bloomberg's not around," Palin joked as the crowd went wild, "our Big Gulps are safe."
For members of a conservative movement shuffling from lecture to lecture about what they're doing wrong at this year's CPAC, Palin's speech to the faithful was clearly refreshing. She laid the blame for the Republican Party's problems at the feet of men like Karl Rove, who she referred to as "the Architects."
"They talk about 'rebranding the GOP' instead of restoring the trust of the American people," she said. "We can't just ignore, though, that we just lost a big election. Yeah. Came in second. Out of two."
"Second position on a dog sled team is where the view never changes and the view ain't pretty," she said.
Palin was introduced by Sen. Ted Cruz (R-TX), a white-hot member of the conservative movement these days. He's scheduled to give the keynote CPAC address Saturday afternoon. Bringing Palin to the stage, he said he wouldn't be in the the Senate unless Palin had backed his insurgent campaign.
Once Palin appeared, it didn't take long for her to bring the crowd to its feet by digging into her old playbook of winks and hints about a dark history for the president.
"More background checks? Dandy idea Mr. President," Palin said. "Should've started with yours."