American Bridge Chief Welcomes New Republican Competition
"They'll learn it's not as easy as it looks," says Mollineau.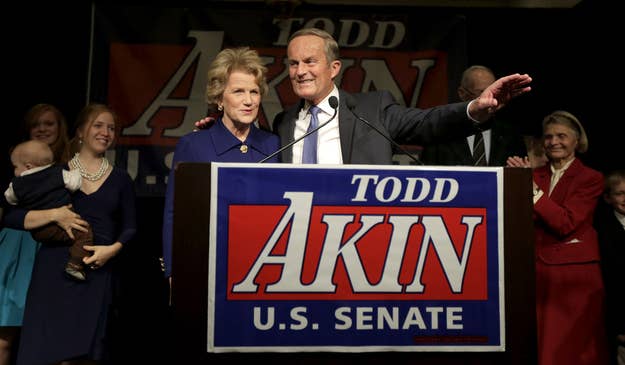 WASHINGTON — As part of the Republian party's post-2012 reboot, a group of GOP heavy-hitters announced Thursday that they'll form America Rising, a massive opposition research organization aimed at digging up the kind of dirt on Democrats that sent Todd Akin packing in 2012.
The man in charge of a similar group on the left, American Bridge 21st Century, which is the model for America Rising and caused untold headaches for Republicans last election, told BuzzFeed Thursday he welcomed the competition. But he warned his new Republican counterparts that until they make more fundamental changes to the way their party works, their job could be a tough one.
"Imitation is the sincerest form of flattery," said Rodell Mollineau, president of American Bridge. "I think they'll learn that it's not as easy as it looks and it's not all glitter and gold."
Mollineau called former RNC spokesman and Jon Huntsman presidential campaign communications director Tim Miller — who, along with former Mitt Romney campaign manager Matt Rhoades and RNC research director Joe Pounder, are the founders of America Rising — a "good communicator," and he offered his congratulations to Miller on Twitter.
The recent RNC "Growth And Opportunity" report specifically called for a Republican version of American Bridge.
As the report puts it, "An allied group dedicated solely to research to establish a private archive and public website that does nothing but post inappropriate Democrat utterances and act as a clearinghouse for information on Democrats would serve as an effective vehicle for affecting the public issue debate."
But Mollineau said that the America Rising team may find it will be tough to dig up a Democratic Akin, even with similar resources to American Bridge. (Mollineau's group first alerted national media to Akin's famous quote in a local TV interview.)
"I understand why they'd want to do it," Mollineau said of the founding of America Rising. "But I think the dynamics between Democrats and Republicans [are different.] One of the reasons, and it's not the only reason, but one of the reasons why we were able to have success is that they — and I think this is a Republican thing, it's not a Democratic thing — they say one thing in their primary to get past tea party activists and go as far to the right as you can in the primary and then try to justify that during the general. From what I've seen, our candidates are pretty consistent. It seems to be a Republican problem, not a Democratic problem."
"It's not all about the gotchas," Mollineau said. "It's also about the hypocrisy. And I think you see much more of that on the Republican side than you do on the Democratic side."
Of course, Democratic candidates do their fair share of gaffing, and Miller said the new group will reveal just how much the party has to be embarrassed about.
"We look forward to exposing Democrat pandering and hypocrisy in the coming years and demonstrating just how wrong he is about that," Miller responded.