Advocates For Paid Internships Say Condé Nast Just Proved Their Point
"They've been caught out behaving badly, so they're having a tantrum. Today, Condé Nast threw their toys out of the pram," Fair Pay Campaign founder Mikey Franklin says.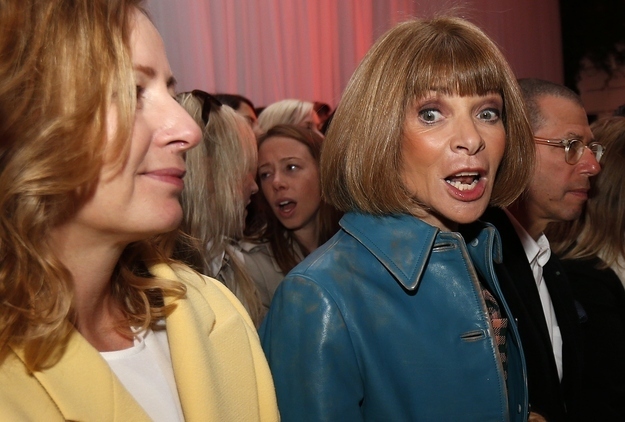 WASHINGTON — Advocates for paid internships claimed another victory Wednesday after Condé Nast canceled its 2014 internship program in the midst of an ongoing lawsuit filed by interns who said they were paid less than $1/hour for summer work.
While the end of Condé Nast's sought-after internship program might irk some job-seekers looking for a way into the media's biggest names, advocates fighting to get interns paid say the elimination of internships at the company signals that there will be better opportunities for job seekers down the road.
For now though, Condé Nast is signaling to paid internship advocates that their complaints are working.
"Perhaps they perceive this as a way to limit their financial exposure without suggesting they agree that, under the law, their interns should have been paid," said Eric Glatt, who successfully sued Fox Searchlight over the conditions of his unpaid internship.
Advocates have been pushing to end the tradition of unpaid internships in corporate America and Washington, D.C. Their central complaint has been that firms use unpaid interns to perform the jobs of paid workers, providing the companies with free labor and the interns with little in the way of educational opportunities. It's a fight that supporters of (and some participants in) unpaid internship programs say threatens to make it much harder for people to eventually find jobs in competitive fields, and they've warned that internship programs are likely to dry up if companies start to find them too much hassle.
But the advocates of paid internships say Condé Nast essentially admitted it misused its interns Wednesday.
"Rather than doing the right thing, and paying their entry-level workers a fair wage, they're killing jobs that help move young workers and graduates into professional jobs," said Mikey Franklin, founder of the Fair Pay Campaign, a union-backed effort to pay interns in government agencies, nonprofits, and NGOs. "They've been caught behaving badly, so they're having a tantrum. Today, Condé Nast threw their toys out of the pram."
Glatt, whose lawsuit against over the conditions of his unpaid internship is one of the highest-profile victories for paid internship advocates, said the Condé Nast move signals that the end of companies fighting claims that their interns are mistreated is coming. He expects companies to stop fighting intern complaints and rework their programs to be in closer compliance with the law.
The advocates say they've had a string of recent victories, including NBC Universal's decision to pay its interns and recent legislation introduced in New York state that would give unpaid interns many of the same workplace rights as paid employees.
It's a long fight, advocates say, but one that they expect will end with better internship programs.
"Someone looking for next summer's internship at Condé Nast might not have it but I wouldn't be surprised if they changed their policies before then," he said. "Ultimately, this is part of the process of getting the train back on the rails."