A Brief Reminder That Bernie Sanders Is A Total Ham
The senator from Vermont is super serious...ly into hamming it up on camera.
On Thursday, Bernie Sanders appeared on Ellen. He danced, confusing some who think he is a serious (maybe boring?) person.
Here's that dance again (now set to the Bee Gees, natch.)
The Sanders campaign embraced it.
Some people may consider this out of character for Sanders, who is not generally known as your classic wisecracking, big-grin, point-to-people-you-know politician type.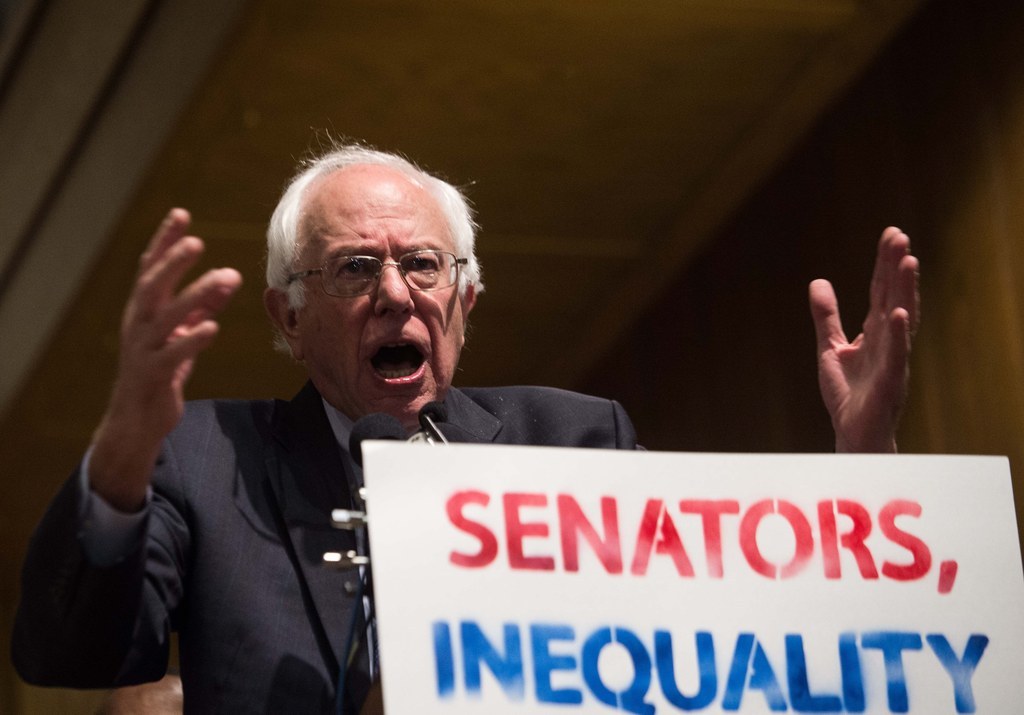 And, sometimes, those people are right. Sanders is not much of a jokester in speeches. For example, this is basically the only laugh line in a standard Sanders stump:
"My Republican colleagues talk a lot about quote-unquote 'family values,'" Sanders will often say.
This leads to some "harrumph"-style laughter from Sanders' mostly-liberal, mostly eye-roll-at-Republicans-talking-about-family-values crowd. Sanders does not build on the laugh however, making things pretty serious again pretty quick.
"What they mean is opposition to a woman's right to choose, opposition to women getting contraception and strong opposition to gay rights," he said at one Iowa stop in June, in keeping with the normal way he delivers a speech. "And on all of those issues I strongly disagree."
Sometimes he makes a self-deprecating joke about his hair, saying some people wrote him off as a fringe candidate with "the wild hair." He doesn't do it a lot, and he's best known for refusing to engage when reporters try to talk hair with him.
This is what happened when the New York Times tried it in August.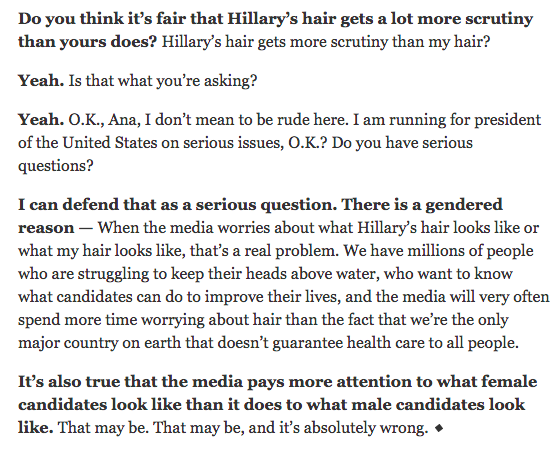 HOWEVER, Bernie Sanders is actually a complete ham when he wants to be. And that's more often than you might think. Lately, he's done it as part of the late night show appearances that are part of any run for the presidency.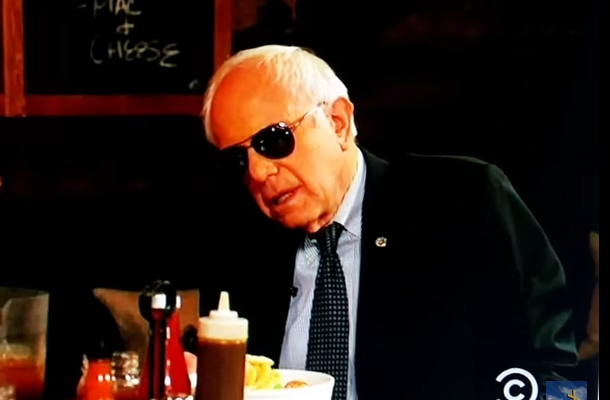 But well before he submitted himself to the indignity that is trying to convince Americans to back your presidential aspirations, Sanders was a ham.
In 1999, he played "Rabbi Manny Shevitz" in the low-budget film "My X-Girlfriend's Wedding Reception."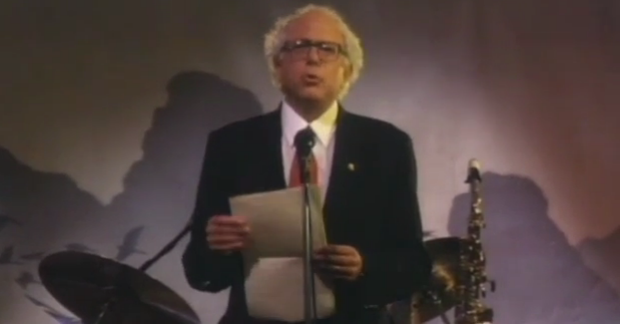 In the 1980s, Sanders had a public access TV show in Vermont called "Bernie Speaks." The theme song was "We Shall Overcome." It was cheesy in that 1980s public access cable way.
So it's not hard to believe there will be a lot more 'Ellen' moments before all is said and done.