Obama Campaign Vets Defend $5,000 Per Person Campaign Training Program
Organizers argue the program is mostly for international activists and say they are seeking scholarship funds to defray the costs.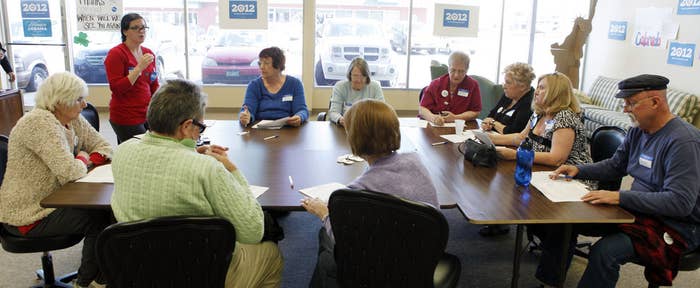 WASHINGTON — Two of the architects of President Obama's election campaigns defended Friday a $5,000, six-week training program that places students in five week, unpaid campaign jobs, insisting it's primary for international "advocates."
Mitch Stewart and Jeremy Bird, top partners in the Democratic consulting firm 270 Strategies, have come under criticism from progressive allies for the program, who charge the program is far more expensive than competing trainings and that it goes against progressive values by charging thousands of dollars for unpaid volunteer experience.
But in a blog post Thursday, Stewart and Bird said the critics have the program all wrong.
"Our focus is on international advocates," Bird and Steward wrote, "but organizers residing in the United States are welcome to join us as well."
The pair did acknowledge "a few of our friends in the progressive community have raised some important questions" about 270's 360 training program, but offer no changes to the program as originally designed.
In response to claims that other training programs are available for far less cost to students, the pair write that 270's training program "meets an unmet need" by focusing on international students. Bird and Stewart say the $5,000 fee will not make the firm a profit, and will only cover 270's costs in running the program.
The pair said they expect some of the participants not to pay the full cost.
"We are already in talks with organizations to support people with either full or partial scholarships because that is how important we think it is to reach as many organizers as we can," they wrote.
As for the broader criticism of 270 charging thousands of dollars for an unpaid GOTV job on a Democratic campaign, Bird and Stewart said that aspect of the program was misunderstood.
"Some people have rightly asked if it's appropriate to have people 'pay to volunteer' on a campaign," they wrote. "We want to be clear about what the 270///360 program is: it offers training on organizing, data analytics, digital, and communications strategy and tactics coupled with immersion on a campaign."
Read the whole blog post here.