Welcome to the latest edition of BuzzFeed News' culture newsletter, Cleanse the Timeline! You can subscribe here.

Hi there,

I've been inhaling Couples Therapy, a Showtime docuseries about people working through difficult, sometimes devastating issues. The raw friction is compelling, of course — as one of the show's experts says, couples don't usually seek the help of professionals until they're in crisis. But what keeps me watching through the gut-wrenching conversations is the surprisingly reliable effect of love; these people often seem on the verge of an impasse or even a breakup, but with assistance from soothing and incisive therapist Orna Guralnik, they navigate life's byways to end up back on the same path together.
In this edition of Cleanse the Timeline, there's complicated friction everywhere (love ... not so much). Tomi Obaro recommends Vanessa Hua's novel, Forbidden City, the tale of a young village girl who eventually becomes one of Mao Zedong's confidants, trying to maintain her position of relative privilege even as he mistreats her. And Scaachi Koul notes that the Queen's Platinum Jubilee celebration was the stage for another epic (though one-sided) battle between Piers Morgan and Meghan Markle.
Stay cool,
Estelle Tang, senior culture editor

Welcome to Read This, where we recommend something old or new to add to your ever-growing book pile.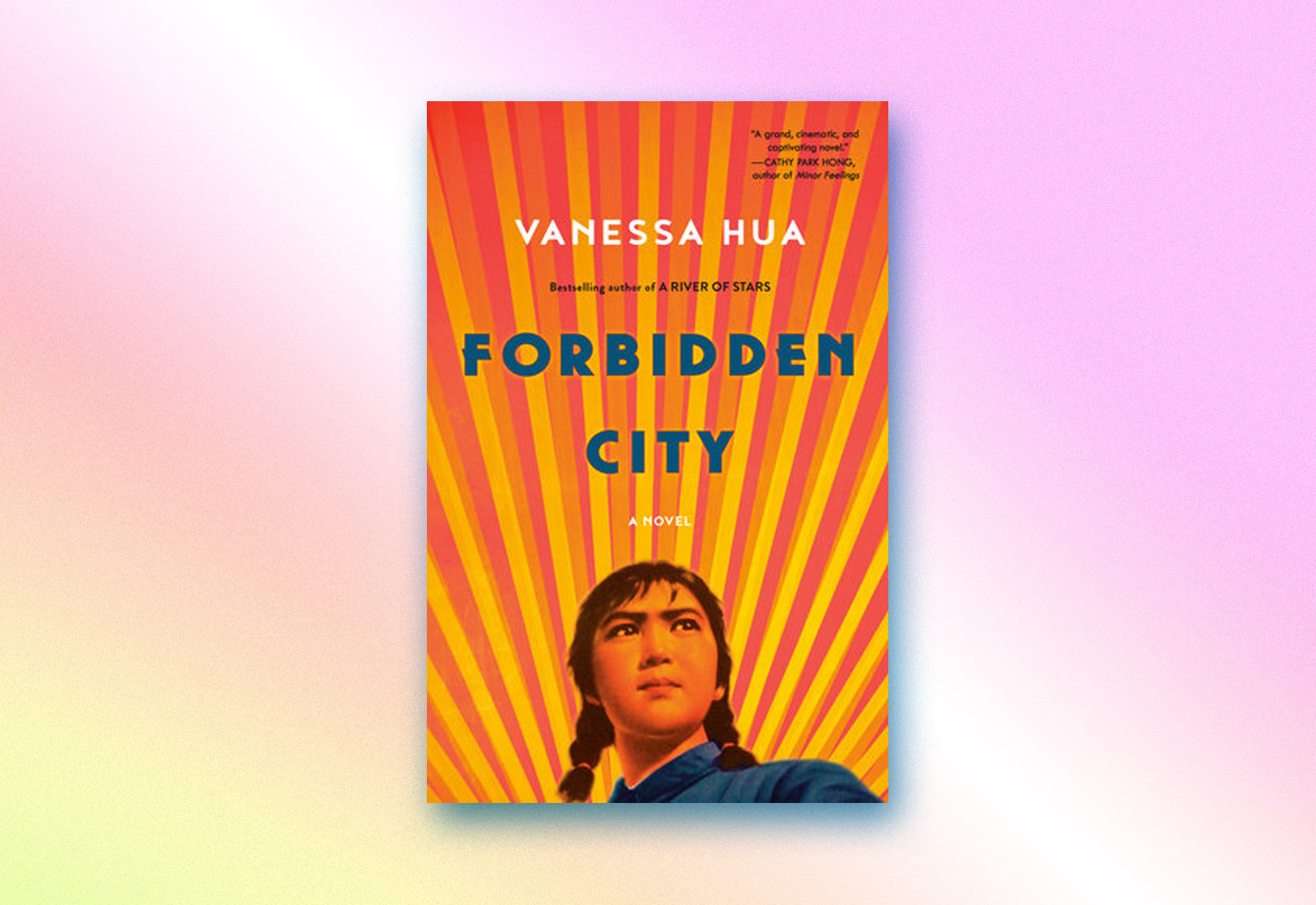 Toward the end of Mao Zedong's long, turbulent rule of China, he was known to ballroom-dance with teen girls at party events. "I suspected — I knew — the relationships had to be more complicated — especially for those who he kept on as his 'confidential clerks,'" writes Hua in her author's note. There was very little formal record of the young women who worked alongside Mao, and so Hua, a journalist who lives in the Bay Area, has taken matters into her own hands with this fictional account of one such dancer, a young village girl named Mei, who eventually becomes one of the Communist Party leader's confidants. We first meet Mei living in utter poverty thanks to the botched governmental decision-making that led to the Great Famine. When she's whisked away to a finishing school in Beijing, her awkwardness at first sets her against the other girls. But it endears her to Mao, who dances with her and then later effectively rapes her.
Mei knows that the secret to taking care of her family in the village and protecting herself lies in endearing herself to Mao, and so she continues to curry favor with him, becoming more wrapped up in his toxic, paranoid, and cloistered world. But eventually she realizes she needs to escape.
Hua is unsparing in her depictions of life under the Mao regime. The result is a brutal but engrossing novel about a young woman's fight for her own autonomy in a claustrophobic, patriarchal world. —Tomi Obaro
Please enjoy this edition of Feudwatch, a column wherein Scaachi Koul talks about a feud she is enjoying, engaged in, or perhaps both.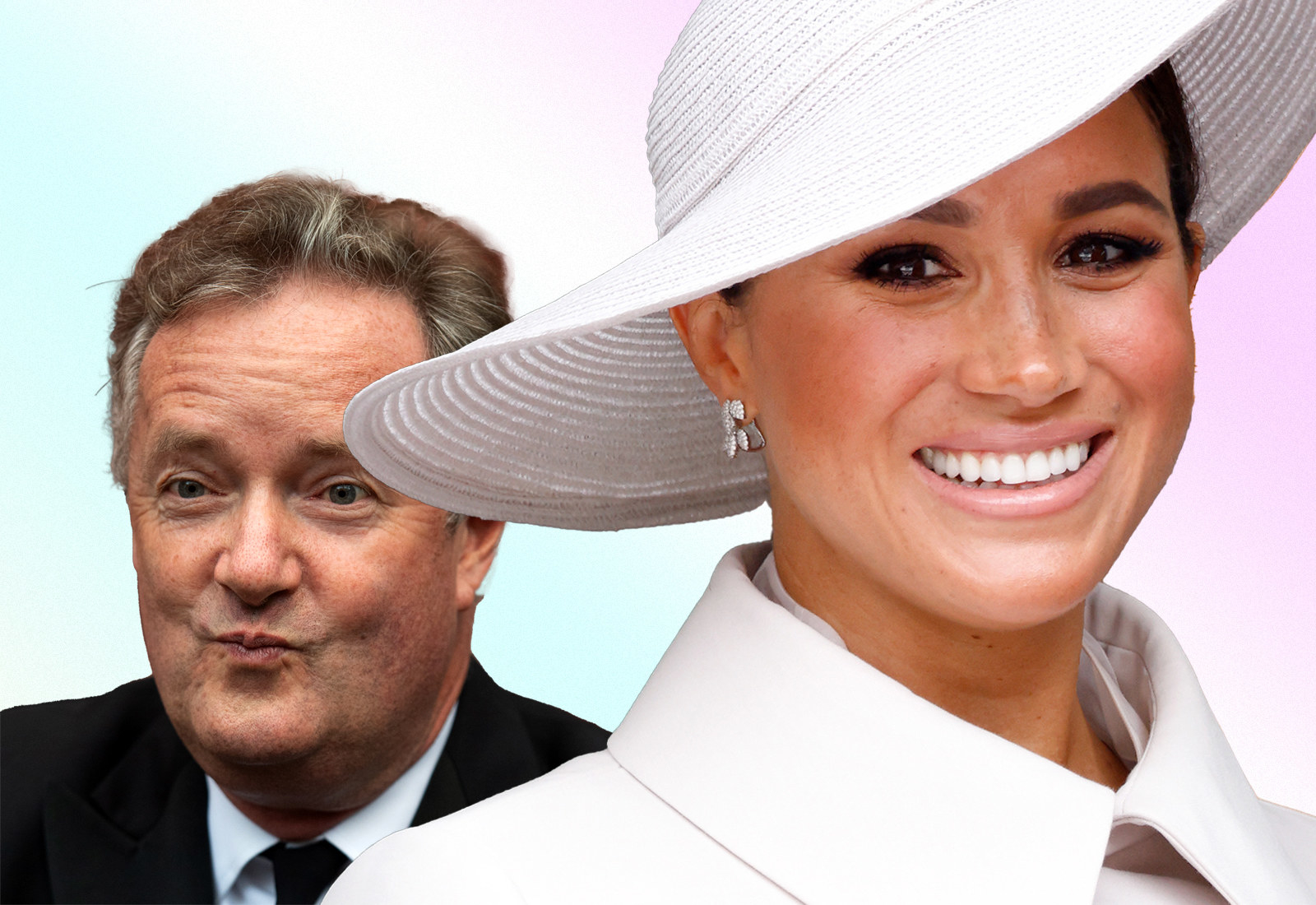 Piers Morgan v. Meghan Markle
I'm not really a morning person, so whenever I wake, I repeat a short list of things — and people — that upset me so much, they make my blood pressure rise to near-lethal levels. Nothing, truly nothing, makes me shoot out of bed quite like turning my own blood into a thick sludge through the power of ire.
The list changes with the seasons. But you know who is always an entry, morning after morning, aneurysm after aneurysm? Noted large adult son Piers Morgan, who spent much of the Queen's Platinum Jubilee gnashing his teeth at the sight of Meghan Markle.
I am, sincerely, loath to even write Morgan's name, because he survives by attention alone. But his constant criticism of Markle, whose greatest crime seems to simply be that Morgan finds her annoying, is too pathetic to ignore. "Anyone who criticizes Meghan Markle is automatically deemed a racist bully," he tweeted in March 2021, "but when she bullies her female staff or spray-guns her husband's family on global TV, it's a cry for help from a poor victim." I wonder how much it costs to live in Morgan's head, but it appears Markle gets that real estate for free.
The Jubilee was the first time Markle and Prince Harry participated in a royal event since defecting from the corporation — or, ah, family? — in 2020, but Morgan stomped his feet over Markle showing up at all. All this because she didn't want to have a drink with you?
Having a parasocial relationship with a celebrity is creepy and foolish — except when I do it with three out of seven BTS members — but Morgan seems to be under some delusion that any human woman would actually care what he has to say. He acts as if he is the main point of defense against Markle, someone he has previously called a liar, but who asked for it? Not the royals, who still seem willing to be associated with her (even if they're not all that interested in defending her publicly), and not her husband, who I am sure would gladly tell Morgan to suck a butt if given the chance. Morgan's rhetoric about Markle is so intense, it seems better suited for, say, a serial killer and not a woman whose greatest crime is Season 5 of Suits.
Morgan is seemingly addicted to talking about Markle, but perhaps only because it's his opportunity to cling to cultural relevancy. Because, let's be honest, what else does he have? Not his show, really, from which he was sent on a six-week break because of — allegedly — dwindling ratings. No wonder he's so pissy.
Winner in spirit: Markle.
Winner in actuality: Morgan. He's like Beetlejuice. I've already said his name too many times for comfort. —Scaachi Koul
DID YOU MISS…?
Millennials, Look Away: Gen Z Influencers Are Bringing Y2K Style Back
"There weren't any rules. You could wear pointless scarves in the summertime and put a dress over your jeans, and it was considered cool."
How Can People Fall Asleep To True Crime Shows And Podcasts?
Although it seems counterintuitive, a lot of people find true crime stories can lull them into a slumber. Here's how it can happen and why it doesn't mean you're a monster if gruesome podcasts and shows make you sleepy.
The Gay Rom-Com Of The Summer Is Finally Here
Joel Kim Booster's new Hulu movie, Fire Island, is the rare rom-com to champion both nonmonogamous and monogamous romance — as well as the beauty of queer chosen family.
"Teen Wolf" Actor Colton Haynes Seemed To Be Living The Dream. The Reality Was More Complicated.
In the charming memoir Miss Memory Lane, the Teen Wolf and Arrow star grapples with the intersections of gender, fame, and desire.
Why The Depp v. Heard Verdict Is So Brutal
The Johnny Depp defamation verdict against Amber Heard was a gutting experience.
Mainstream Feminism Has Failed Us
From the coming fall of Roe v. Wade to the egregious public treatment of abuse victims, we're witnessing the limits of commercialized white feminism. ●