Welcome to the latest edition of BuzzFeed News' culture newsletter, Cleanse the Timeline! You can subscribe here.

Hi there,
When the sun starts to set before 8 p.m. in New York City, I get panicky. It's almost like the daylight and my well-being are connected — the less daylight there is, the less…well I am. Scaachi Koul is very different. She hates the summer. In this edition of Cleanse the Timeline, she has written a screed against it. To each their own, I guess.
Longtime subscribers will know that Elamin Abdelmahmoud has been writing about Ben Affleck for months and has still not run out of things to say about Massachusetts's foremost A-lister. In today's dispatch, he goes into a truly surprising detail about Affleck's upcoming wedding celebration. Once again…to each their own.
Enjoy your weekend,
Estelle Tang, deputy culture editor

Please enjoy this edition of Feudwatch, a column wherein Scaachi Koul talks about a feud she is enjoying, engaged in, or perhaps: both.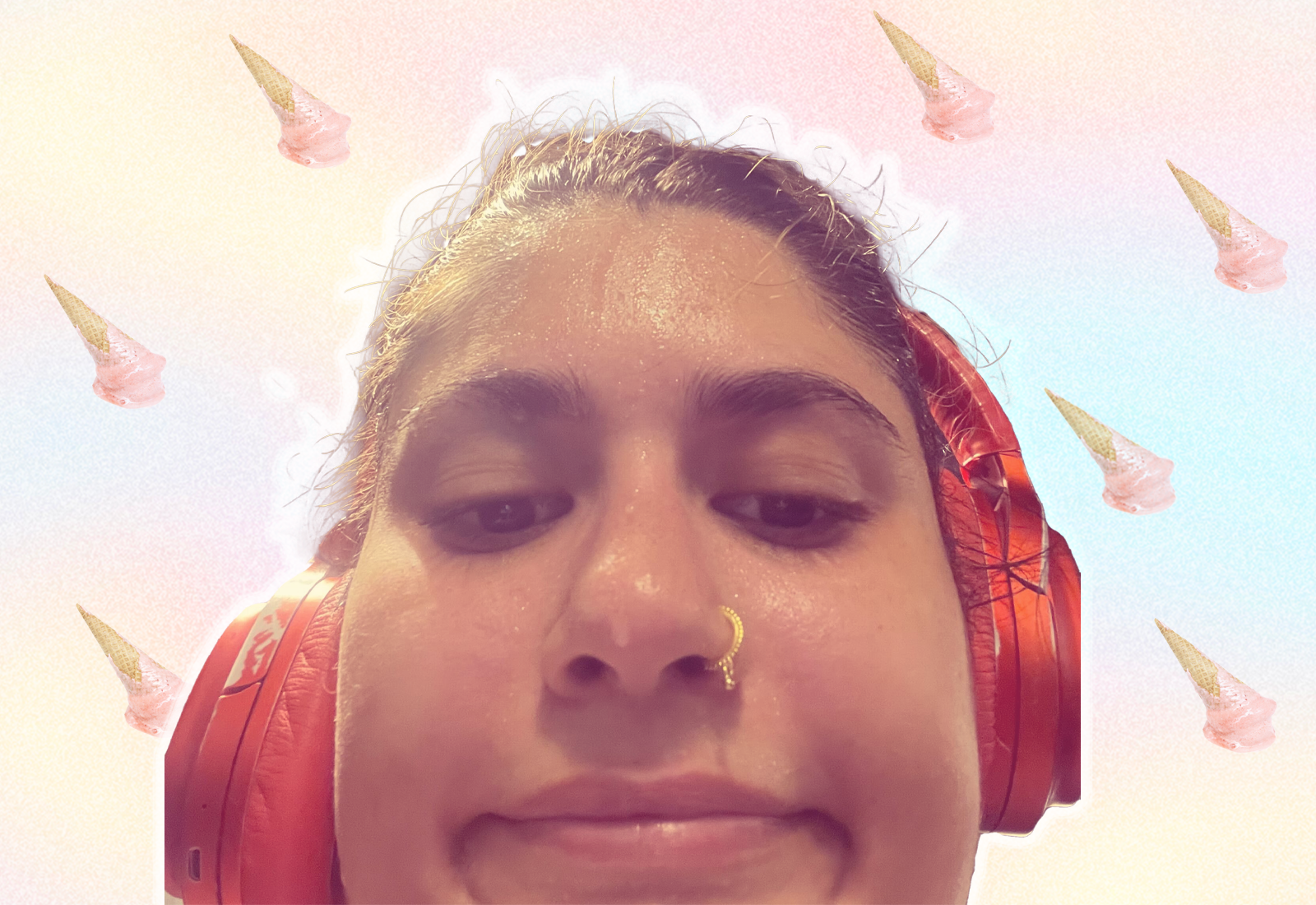 Summer vs. Me
I don't know what's wrong with me, but every year when June rolls around, it seems that I am almost surprised that summer is hot. Every year, I am taken aback by how utterly uncomfortable I am for four months of the year. I've never found a solution — there aren't enough air conditioners or Mr. Burns–esque sun-blocking machines in the world to help with the brutal, mind-melting heat, especially the kind that oozes all over New York in August.
I am just tired of being…wet all the time. I am tired of constantly sweating, as if it actually cools me down instead of just making me look despondent and weak. I am tired of hoping I look dewy in public when I know I look like a cat who got pushed into a creek by a dog. I am especially tired of hearing about everyone's summer plans. Oh you're in Italy? So is the rest of Manhattan!!! Fuck you!!!!!!
I've never liked summer, but this year it felt like summer was actively trying to kill me. Every day felt like the worst heat wave I've ever experienced, my palms slick with sweat as I willed the subway to arrive faster so that I could step into a blast of cool air as opposed to standing on the platform, which felt like sitting directly on the sun. Beach days and barbecues are fine in theory, but how can we enjoy them while trying to find some shade so that our brains don't poach inside our skulls? You want me to sit on a patio and look attractive while sweat pools at the top of my buttcrack? Please be reasonable.
Now, we are creeping toward the end of August, which as far as I'm concerned marks the end of summer. I know that the true equinox is in late September, but we're adults, we know the score: Summer ends with Labor Day, and it simply cannot come soon enough.
And when fall comes, that means winter is around the corner. Beautiful, frigid, dead winter. No one wants to do anything, no one is trying to get me to take a 90-minute commute to the beach, and no one is aggressively selling me on the pleasure of throwing up from heat exhaustion at a baseball game. Winter is when people like me — sour, bitter little rats — thrive best. We feed off everyone else's misery. As with most things, I am at my best when circumstances are the worst. See you during the next winter squall; I will be there, outside, screaming joyously at the sky. My time always comes.
Winner in spirit: Me. No matter what you do, you can't outrun a 5 p.m. winter sunset.
Winner in actuality: Climate change. Whoopsie!

Welcome to Cause and Affleck, a column in which Elamin Abdelmahmoud thinks deeply about the most important subject in the world: Ben Affleck.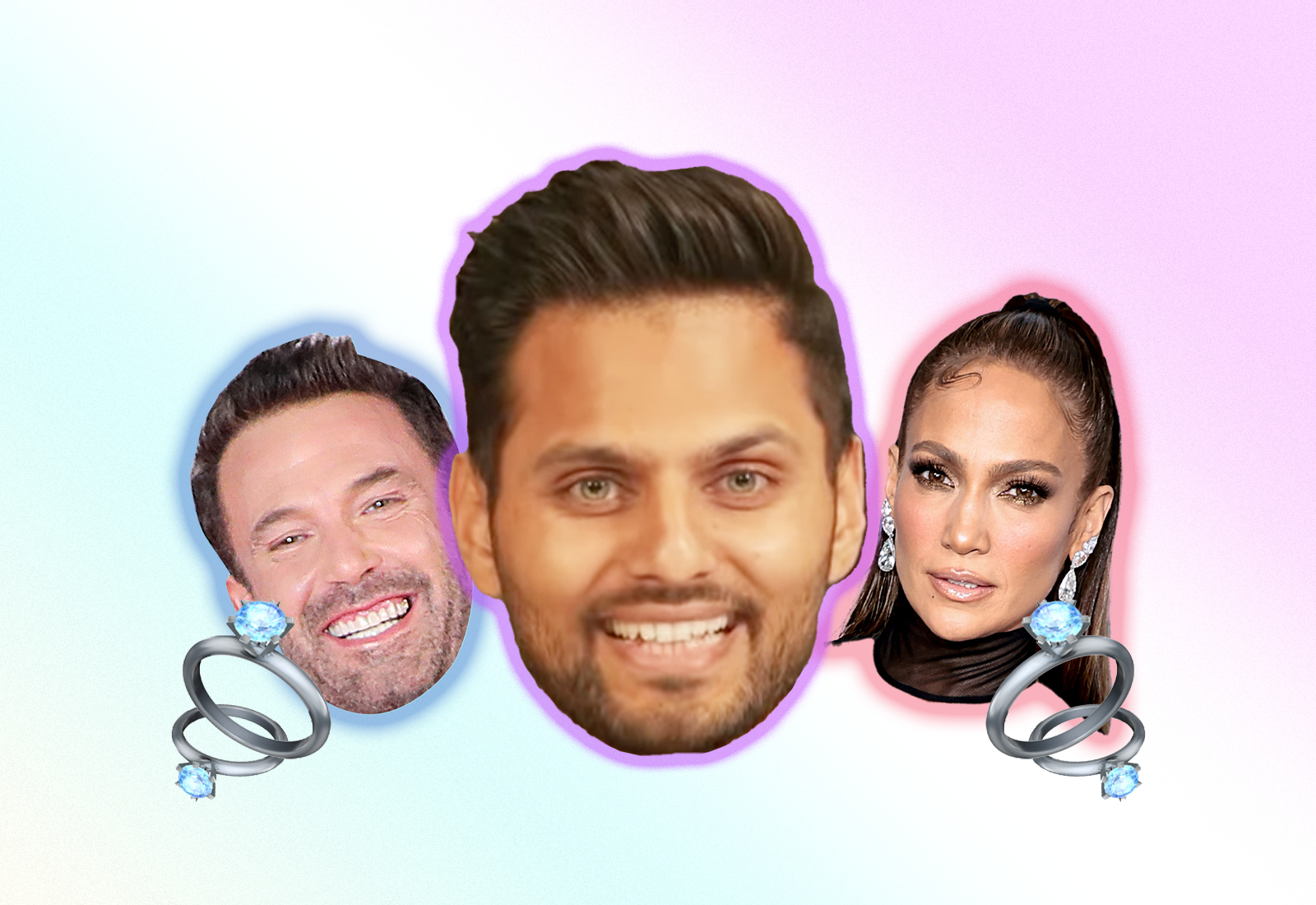 You Will Literally Never Guess Who Is Officiating Ben Affleck and Jennifer Lopez's Wedding
I have now been writing this Ben Affleck column for months. You can deduce from this that I am overly enthusiastic about its subject matter. You can also deduce that I am also reasonably informed about it. You might even conclude, based on how much time I've dedicated to thinking about Ben Affleck, that there is very little about him that can still surprise me.
So imagine my reaction to the announcement that, when Affleck and Jennifer Lopez begin their three-day wedding celebration this weekend, podcast host, life coach, and general social media omnipresence Jay Shetty will be officiating their (second) ceremony. What?
Shetty, for those unfamiliar, is a former monk who describes himself as a "purpose coach." Actually, the word "purpose" shows up a lot in his job titles: His wildly successful podcast is called On Purpose, and he is the "chief purpose officer" for the meditation app Calm. When Lopez appeared on Shetty's podcast last year, he was deeply excited to talk about purpose and said he describes his role as someone who "helps people figure out how they can have the deepest and biggest impact on people's lives." ("We have a class for biology, but we don't have a class for the heart or emotions," Shetty told Lopez. "They should have a whole school for that!" Lopez replied.)
The Affleck–Lopez wedding celebrations will not be Shetty's first time officiating a celeb wedding; last year, he also officiated Lily Collins's wedding to Charlie McDowell. There are plenty of celebrities who might benefit from the help of a purpose coach in their lives: Kanye West could probably use a consult; ditto Jack Harlow. Maybe even Mikey Day? But Ben and Jen have never struck me as the "purpose coach" kind of people — their whole celebrity and output seems to stem from an internal source. They both seem clear-eyed on the role they play and how to do it well.
Now, listen, Affleck just turned 50 earlier this week. He's recently sober. It's possible that this is a time of life resets. Maybe it makes sense that he is in his "purpose coach" era. I don't know how much direction Shetty provides for Bennifer. But I do know that I am relieved that people can still surprise you. ●
Did You Miss…?
The "Game Of Thrones" Prequel Is Actually…Good?
If there were a sense of justice or morality underpinning the world, it would be a train wreck. But it isn't. (Warning: Contains spoilers.)
The Only Way For Some People To Stay In San Francisco Is To Steal
As San Francisco's wealthy residents panic over property crime, some of the city's less privileged can't find ways to make ends meet.
K-Pop's Not-So-Secret Eating Disorder Problem
"I think the eating disorder K-pop community is so big because the behaviors that we do are so normalized by K-pop idols."
Trans Men Talk About Why They Got Abortions
"If I got pregnant, I would not live through that experience."
Pete Davidson's Single Again. Here's Who He Should Date Next.
Me!!!!!!!!!
I'll Be Drinking Diet Coke Till I Die
Ben Affleck's favorite soda is 40 years old this week.
5 New TV Shows We Can't Stop Watching
From Abbi Jacobson's adaptation of A League of Their Own to Neil Patrick Harris's new Netflix comedy.
"Indian Matchmaking" Didn't Need A Second Season
The only thing less enjoyable than being on an underwhelming first date is watching a series of other people's underwhelming first dates.
Manti Te'o, The Internet's Most Notorious Catfishing Victim, Has Finally Spoken
Netflix's Untold: The Girlfriend Who Didn't Exist reveals what happened after the internet moment that altered the lives of two people forever.
Jennette McCurdy Is Ready To Move On
The former iCarly actor is ready to tell the truth about being a child star: It sucked.