Welcome to Cleanse the Timeline, the newsletter from BuzzFeed News' culture desk. Every two weeks, we'll be here in your inbox with impassioned screeds and thoughtful ridiculousness. You'll be able to read exclusive columns from our writers in each issue, and we'll also share links to our recent work.
This week, we get into Janet Jackson's self-knowledge, the quandary of a happy Ben Affleck, a devastating Nigerian novel about motherhood, and an Instagram recommendation: a woman who makes bread with colostrum.
From our brains to yours,
Estelle Tang, senior culture editor

Welcome to Cause and Affleck, a column in which Elamin Abdelmahmoud thinks deeply about the most important subject in the world: Ben Affleck.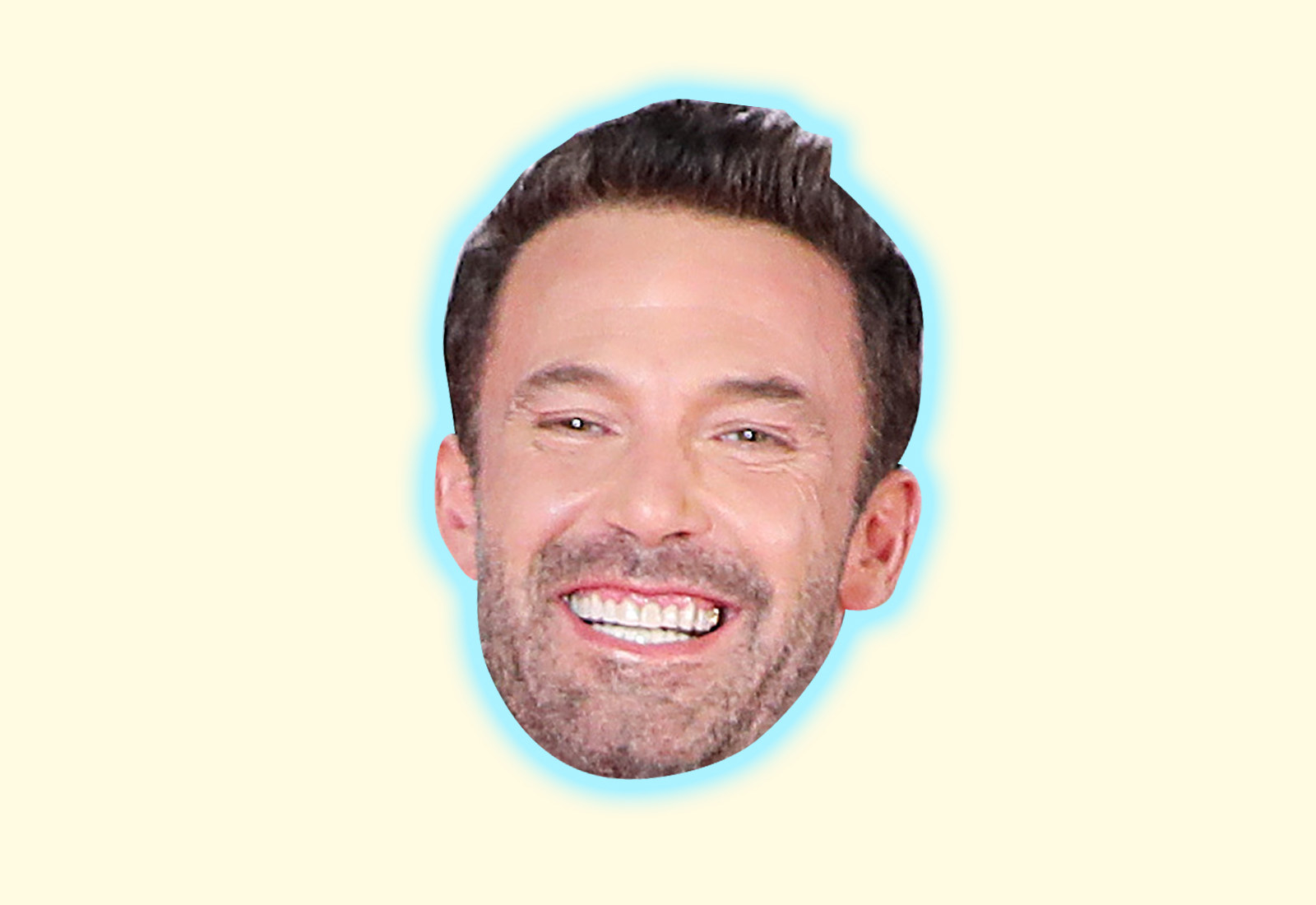 Ben Affleck Is Happy and I Don't Know What to Do With Myself
We know Sad Ben Affleck pretty well. He's basically a friend at this point, thanks to such moments as Sad Ben Affleck smoking a cigarette or Sad Ben Affleck wandering a sandy beach. But what do we do with a happy Ben Affleck? What use is a contented Affleck? I am not asking this to be crass or to imply that his personal happiness renders him meaningless to us. But I admit that I am not sure what we do with this idea.
I am asking the question because of just a dozen words from this recent Jennifer Lopez profile in the New York Times: "A giant gingerbread house that's iced with the words 'Affleck Lopez Family.'" First thought: I need a photo of this gingerbread house. Second thought: What qualifies as a "giant" gingerbread house? Then a lot of thoughts, all at once: How much time did Affleck and Lopez spend decorating said house? Did they write each other's last names? Did they eventually eat it?
Lopez told the Times that the pair had learned a lesson from their high-profile romance, 19 years ago. "To hold it sacred" is the trick, she said. "There's a part of it that's not, you know, being so open the way we were when we were so young…" And fair enough: The first time was brutal for the pair.
Since that relationship, we had gotten used to Affleck going through the emotional swings of adulthood in public, with a meme to mark nearly every occasion. In no particular order, we went through Smoking Affleck, Overwhelmed Affleck, Beach Towel Affleck, and whatever this is Affleck. It's warranted thinkpieces and dissection. During his much-photographed relationship with Ana de Armas, their daily Dunkin' trips became a pandemic comfort; their breakup, a garbage day melodrama.
We have grown accustomed to Ben Affleck turning himself into a public canvas of distress and overwhelm. It's part of what we have come to expect from him, a crucial part of his celebrity. So: What do we do with a happy Ben Affleck? One who seemingly reveals little, and in the process eschews being treated as a projection of anything? Affleck will be fine without us — without the prying, the thirst for out-of-context snapshots of his life. But what are we without him? I am happy that Ben is happy, yet can't help but find it disorienting that, at least for the moment, our bellwether of misery is no longer in service.
But misery loves company, and our company has left the building. Affleck's absence reminds us why we loved watching his story unfold: Without his sadness and messiness and general disarray, Hollywood feels a little cleaner, more perfect. Our avatar of misery has disappeared back into the glitter. And now we can only wait for just another peek of that rare, compelling thing: a superstar who's as vulnerable as the rest of us. —Elamin Abdelmahmoud

Welcome to I Like the Sound of That, where Michael Blackmon goes deep on a song he's currently obsessed with.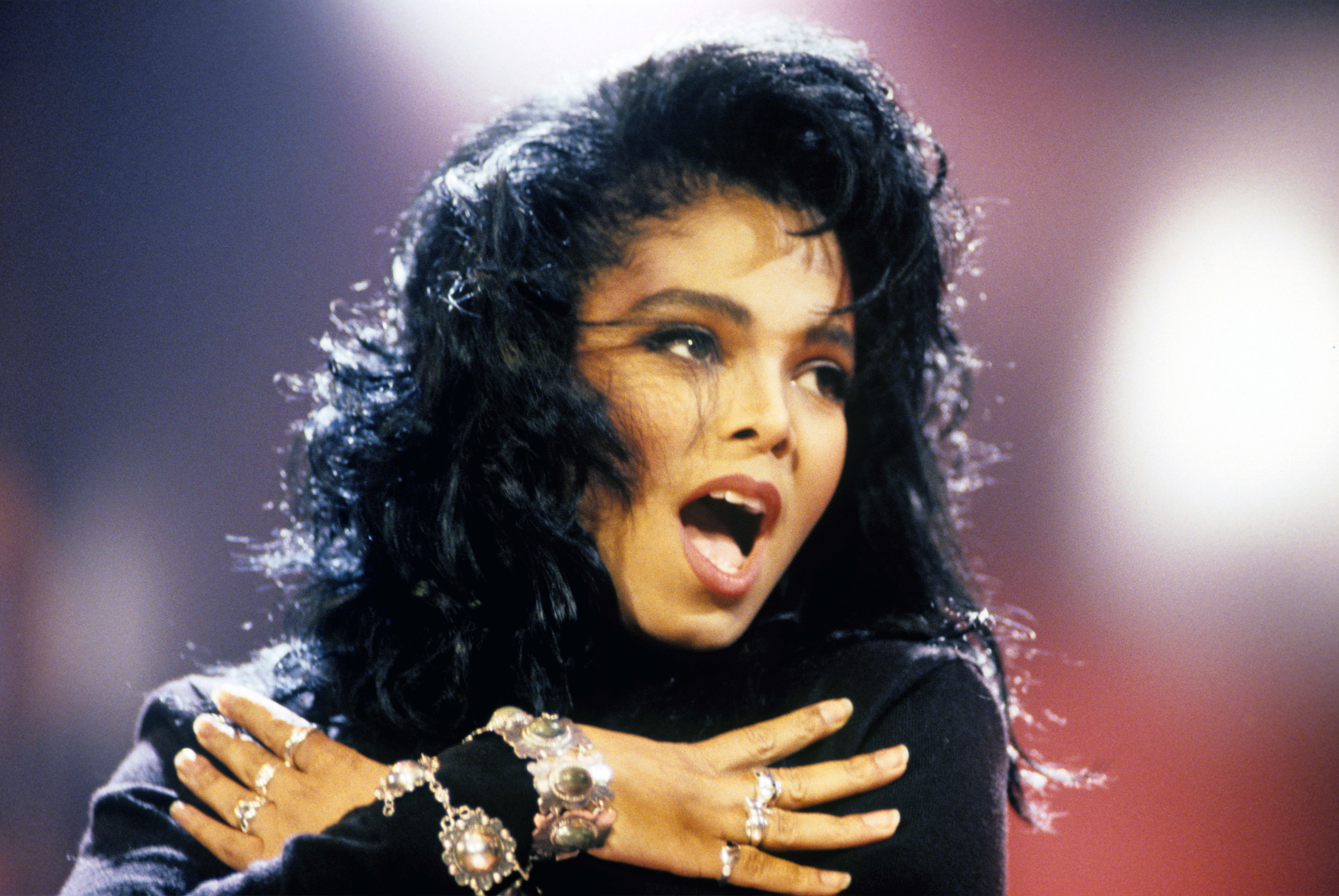 "Someday Is Tonight" by Janet Jackson (1989)

It's only appropriate to begin the inaugural edition of I Like the Sound of That with a bit about what to expect from me. Ahem: I freakin' adore pop divas, and while that may seem predictable to some — Yes, I'm a raging homosexual, thank you very much! — I hope to share with you all a few sonic gems I can't get enough of from my most beloved women singers. (That doesn't mean on occasion a man won't make an appearance here and there, but I imagine they'll be mentioned sparingly.)
Sometimes I become completely immersed in a song because I notice a familiar sample or a detail that reveals hidden depths. One example that makes me happier than I care to admit: Britney Spears singing "My loneliness is killing me" on "...Baby One More Time," then riffing on that line two years later in "Stronger" to say, "My loneliness ain't killing me no more." Minuscule moments like this absolutely thrill me. The healing of it all, the growth of it all, the STORYTELLING OF IT ALL! It's the tiniest of things that cause me to forever fall in love with a song, like when I heard the opening notes on Janet Jackson's 1993 hit "You Want This" and immediately recognized the sample as an homage to the Supremes' 1968 No. 1 single, "Love Child." Women supporting women!
Speaking of Miss Jackson, I think she would be an excellent person to dedicate the remainder of this column. "You know I promised I'd be worth the wait / Now the wait is over, baby," Janet sings on the second verse of "Someday Is Tonight," from 1989's Rhythm Nation 1814, a steamy and sensual jam that'll make you feel as if you need a cigarette after listening. I adore this song because it speaks to larger themes about consent and being intimate on your own terms, topics that frequently appear in her music. On the singer's big breakout album, 1986's Control, there's a lovely tune called "Let's Wait Awhile," which is all about abstinence, basically; the final line is "I promise I'll be worth the wait." Like the Britney example, this was another instance of Pop Singers Alluding to Their Other Works really rocking my world.
The leap from "Let's Wait Awhile" to "Someday Is Tonight" perfectly illustrates Janet's journey. Janet's approach to sex has always been refreshing because she's so frank. The innocence of "Let's Wait Awhile" in contrast with the lyrical honesty of "Someday Is Tonight" is really beautiful, with its quiet storm feel, breathiness, and gorgeous Herb Alpert trumpet solo at the end. If you're in need of another slinky jam for your naughty playlists, look no further than "Someday Is Tonight." —Michael Blackmon

Hi and welcome to Like and Subscribe, Stephanie McNeal's column about the accounts she just can't stop following on social media.

Why You Should Follow Ballerina Farm
I don't want to live on a huge ranch in the middle of Utah, but that doesn't stop me from obsessively watching Ballerina Farm's content.
The woman behind Ballerina Farm is Hannah Neeleman, a mother of six (soon to be seven) children who lives on a 328-acre ranch in Kamas, Utah. Hannah and her husband, Daniel, who are members of the Mormon church, are raising their homeschooled kids (three boys, three girls, one girl in utero) alongside a menagerie of cows, pigs, and horses. Last year she entered and won the Mrs. Utah pageant, and competed for the title of Mrs. America (like Miss America, but for married women). Her page vacillates between videos of her making sourdough bread with colostrum (source unknown) and a more glammed-up Hannah onstage at pageants and events. She also posts videos of herself dancing in random places all over the farm, doing leaps in front of her bathing baby or in the middle of a desolate meadow. Sometimes, her husband joins in. Their life could not be more different from mine, and I am fascinated by it.
After living abroad in Brazil and falling in love with the farming community there, Hannah and Daniel moved back to the US and decided to start their own ranch. Hannah doesn't mention this on her account, but I presume (though I don't know for sure) the acquisition of said farm was made easier by the fact that Daniel's father, David Neeleman, is the founder of JetBlue, among other(!) airlines. They now live on a working ranch, from which you can buy meat and other products.
Despite owning a ton of land and what seems like an enormous home, Hannah's aesthetic is minimalist to the point where snarkers on Reddit have accused her of engaging in some kind of 1800s poor prairie woman cosplay. The Ballerina Farm estate looks like something out of the Little House on the Prairie, with lots of wood paneling, austere furnishings, and stand-alone tubs. The kids, who are all extremely cute, are dressed in a similar vibe: the girls in American Girl–chic floral dresses with smock collars and the boys almost exclusively in cowboy hats, boots, and jeans. Hannah often takes videos of herself baking bread and pies or milking cows. Even the names of her kids (Henry, Charles, George, Frances, Lois, and Martha) seem to represent nostalgia for an American prairie way of life.
Whenever she pops up on my Instagram story feed, I truly don't know what I'm going to get. Whether I'm seeing beautiful Utah sunsets or baked goods with bodily fluids, following her is an adventure. Ultimately, that is one of the best things about Instagram: being privy to a life and culture you never would be otherwise. Oh, and cute cows. —Stephanie McNeal

Welcome to Read This, where we recommend something new to add to your ever-growing book pile.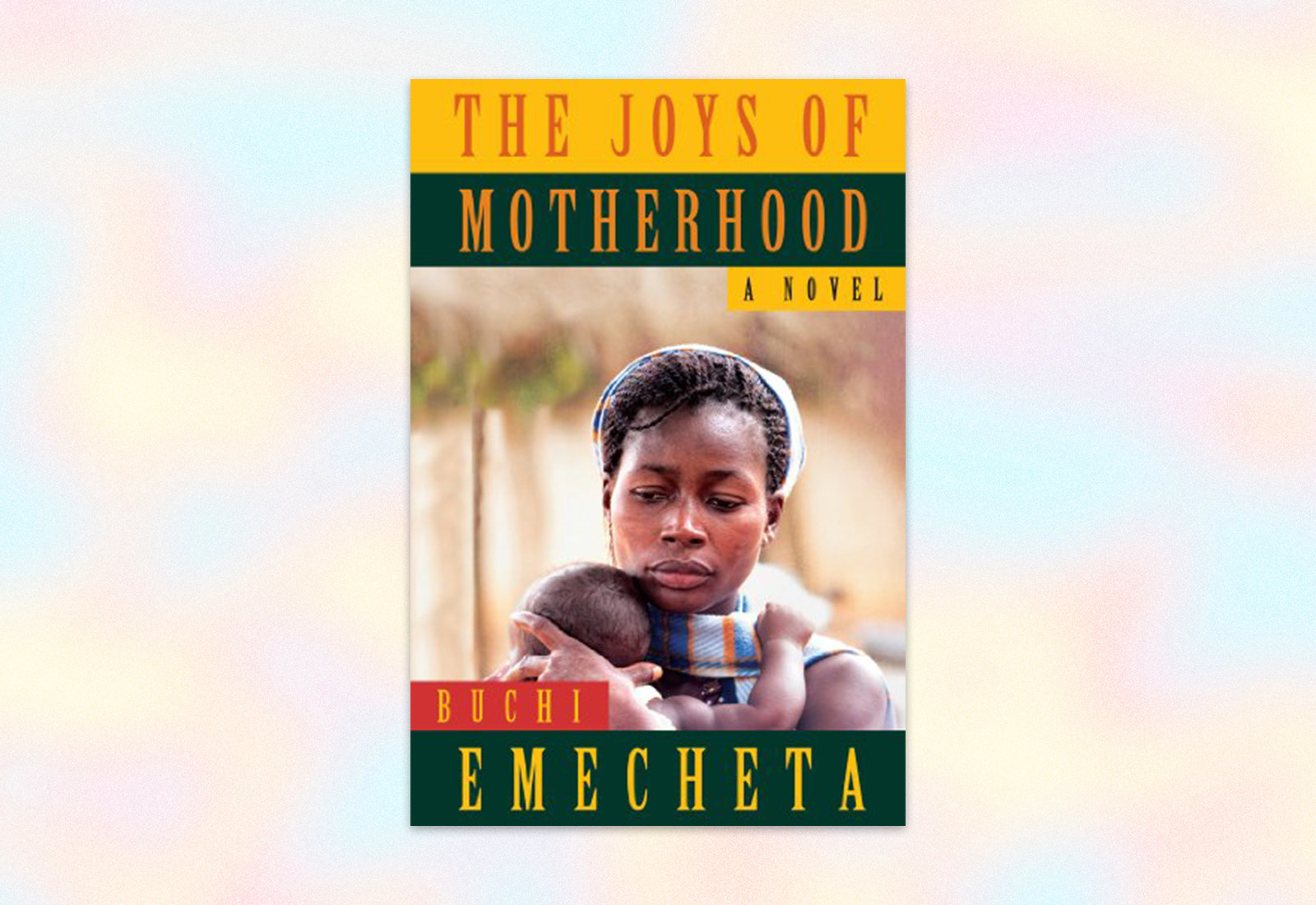 The Joys of Motherhood by Buchi Emecheta

We're seeing an uptick of art about ambivalent mothers, from Jessamine Chan's The School for Good Mothers, a dystopian novel about a single mom who leaves her child at home only to get arrested by the state, to Maggie Gyllenhaal's film adaptation of Elena Ferrante's The Lost Daughter, starring Olivia Colman as a Harvard professor whose attraction to a struggling young mother, played by Dakota Johnson, reminds her of a past decision to leave her young children with their father for three years.
But in my mind, one of the finest books about the slog of motherhood — a grim reminder that the choice to become a mother is still somewhat of a novel idea — is Buchi Emecheta's 1979 classic, ironically titled The Joys of Motherhood. Emecheta, who died in 2017 and was arguably one of the most important Nigerian writers to emerge in the 1960s, was herself the mother of five children. In the edition of the book I read, her bio notes that "she finds time for her writing by rising at four o'clock every morning before the demands of her five children and job must be met."
Set in the 1930s, The Joys of Motherhood centers on Nnu Ego, the child of a wealthy chief and his headstrong mistress Ona. At first, she's the favored daughter after her mother dies during childbirth. But it's when she marries a handsome man from the neighboring village that her troubles start. Unable to conceive a child, she leaves her husband in shame and heads to Lagos to marry, sight unseen, Nnaife, a launderer to a wealthy white couple. Her troubles escalate; her firstborn dies, she has three kids in rapid succession, World War II begins, her husband takes another wife, and she has to deal with the grind of relentless poverty. Emecheta is unsparing in her depictions of Ego's struggles and the patriarchal expectations heaped upon her as an Igbo woman. "God, when will you create a woman who will be fulfilled in herself, a full human being not anybody's appendage?" Ego wonders at one point. It's a question we're still grappling with in so many parts of the world. —Tomi Obaro
DID YOU MISS...?
26 Books To Get Excited About This Year
Preorder these new books from Warsan Shire, Ocean Vuong, Emily St. John Mandel, Jennifer Egan, Tom Perrotta, and more!
Noom Isn't Reinventing The Diet Wheel
The app claims to rely on science and psychology to help you lose weight. But it may not be that different from any other deprivation diet.
These Influencers Are Quitting Instagram, And They Want Others To Join Them
After dealing with burnout and frustrations over Instagram's policies, these influencers are rebuilding their businesses on their own terms.
"Pam & Tommy" Elevates The '90s Nostalgia Genre (With A Talking Penis)
The new Hulu miniseries about Tommy Lee and Pamela Anderson is a fun, sometimes zany romp. But it lacks imagination in its portrayal of Anderson.
Bill Cosby Was A Great Comic And A Horrible Person
We Need to Talk About Cosby grapples thoughtfully with his fractured legacy.
2002 Was 20 Years Ago. Here's What We Loved Back Then.
Kelly Rowland texting some guy via Excel? We didn't know how good we had it.
Janet Jackson's New Documentary Feels Hollow
Touted as a tell-all, the Lifetime film feels like a missed opportunity.
The Gruesome Reality Behind the Playboy Myth
A new A&E docuseries unravels multiple layers of the toxic Playboy ethos and its founder.
10 TV Shows We're Loving Right Now
From a new period drama by the creator of Downton Abbey to a hilarious new ABC comedy.
Click here to subscribe to Cleanse the Timeline. ●