Hi!

In this edition of Cleanse the Timeline, Scaachi Koul tries to make sense of what's going on between Kanye West, Pete Davidson, and Kim Kardashian; Stephanie McNeal recommends you follow a very rich college student who's obsessed with bows on TikTok; and Tomi Obaro discovers something she thinks is rare: a truly moving memoir about love and loss.
Plus, BuzzFeed News' culture desk has been pretty busy in the past couple of weeks. Find our guide to the highlights below.
Have a great weekend,
Estelle Tang, senior culture editor
Please enjoy this edition of Feudwatch, a column wherein Scaachi Koul talks about a feud she is enjoying, is engaged in, or perhaps: both.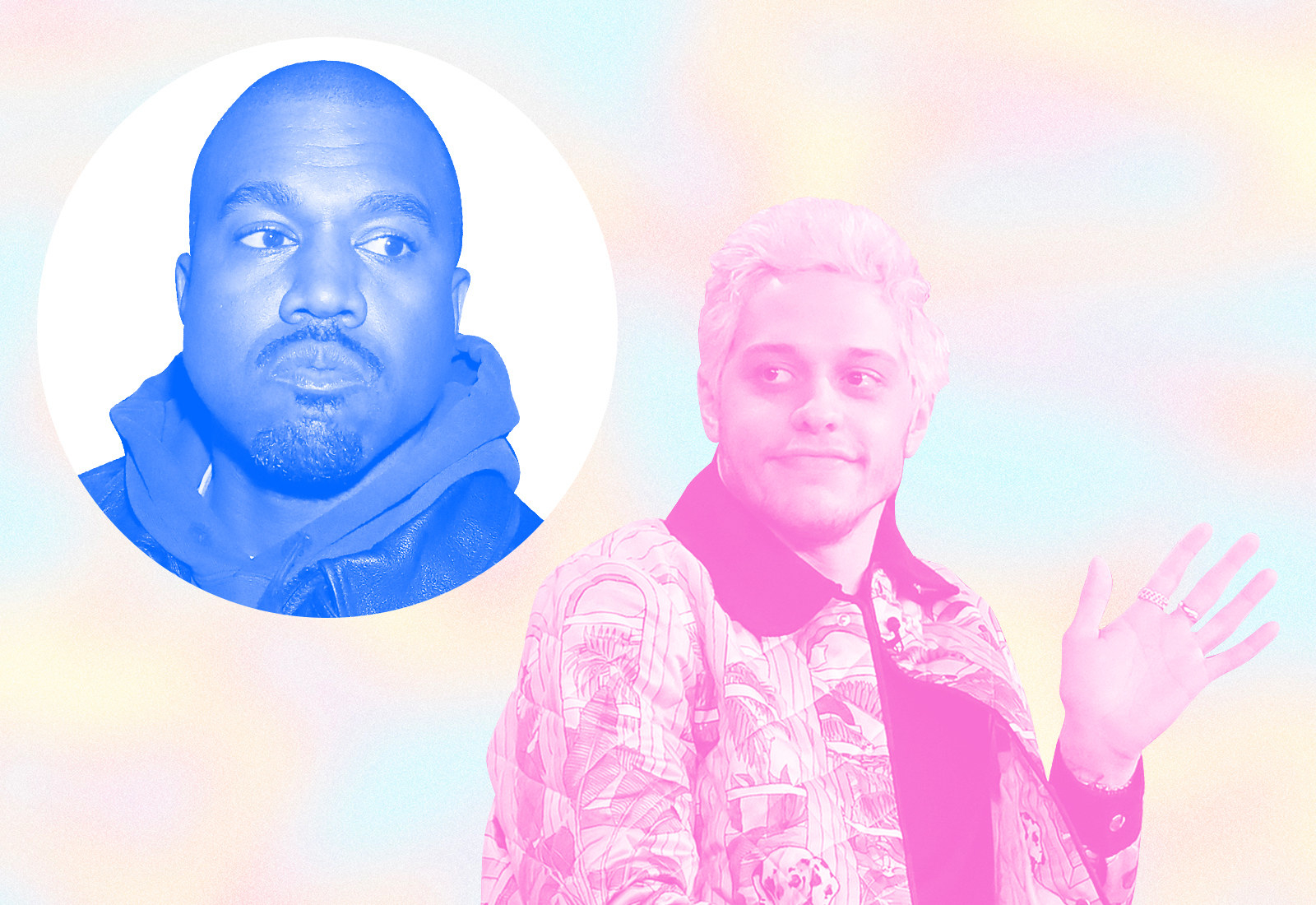 Kanye West vs. Pete Davidson vs. my general sense of well-being
Four years ago, I wrote about Pete Davidson and Ariana Grande's ill-fated whirlwind romance, when they got little sticker tattoos like children. But it was fun, right? We were enjoying ourselves, even if it was sure to end, which it did. Then, late last year, rumors started that Pete was dating Kim Kardashian, which, I wrote at the time, was unlikely but also "such a bad idea." So, I guess I was wrong, but also I was right.
For months, we stared in comic disbelief and grappled with the union of this woman sculpted in marble and satin by the gods themselves and a man who looks like Tommy Pickles if he grew up to deal benzos behind my dentist's office. But now Kanye West is allegedly leaking private text messages and posting in all caps about his ex-wife. It was one thing for us to make jokes about how Pete seems to be successfully laying pipe along the Oregon Trail — but now that there are fears about people's safety and questions about how Kanye is adjusting to the breakup, there's no real pleasure to take from this fight.
Much of the Kanye vs. Pete (but really, Kanye vs. KKW) feud is otherwise appalling and probably soon to be worse with Pete's return to Instagram. I mean, sure, Kanye calling Pete "Skete" was indeed very funny, but it's also clear that Kimberly — who is perhaps extra sensitive to people threatening to beat up her boyfriend after she was held hostage in Paris in 2016 — is not having a good time. Plus, there are a bunch of children involved, which really makes this whole thing a bummer. I want North West, a little girl I am afraid of, to thrive and not to have to make sense of her father's troubling public behavior.
Instead of wondering whether Pete and Kim are actually a real couple trying to enjoy scenic Staten Island in peace, we're watching goodwill disintegrate in real time. It's ugly, it's miserable, and it's a little scary. This could have been a typical celebrity feud: evenly matched, if messy, and eventually resolved. But instead it's just making me sad.
Winner, spiritually: I guess Kim, but only by default.
Winner, in actuality: Julia Fox. Two years ago, she was an extremely hot butt in Uncut Gems (or as she would call it, "Uhnkat Jaaaaaaaammssssssssss") and now she's Kanye's Aquarius ex-girlfriend who is definitely not crying, you're crying. Good for her: She latched onto a contentious breakup, and now we all know her name. —Scaachi Koul

Hi and welcome to Like and Subscribe, Stephanie McNeal's column about the accounts she just can't stop following on social media.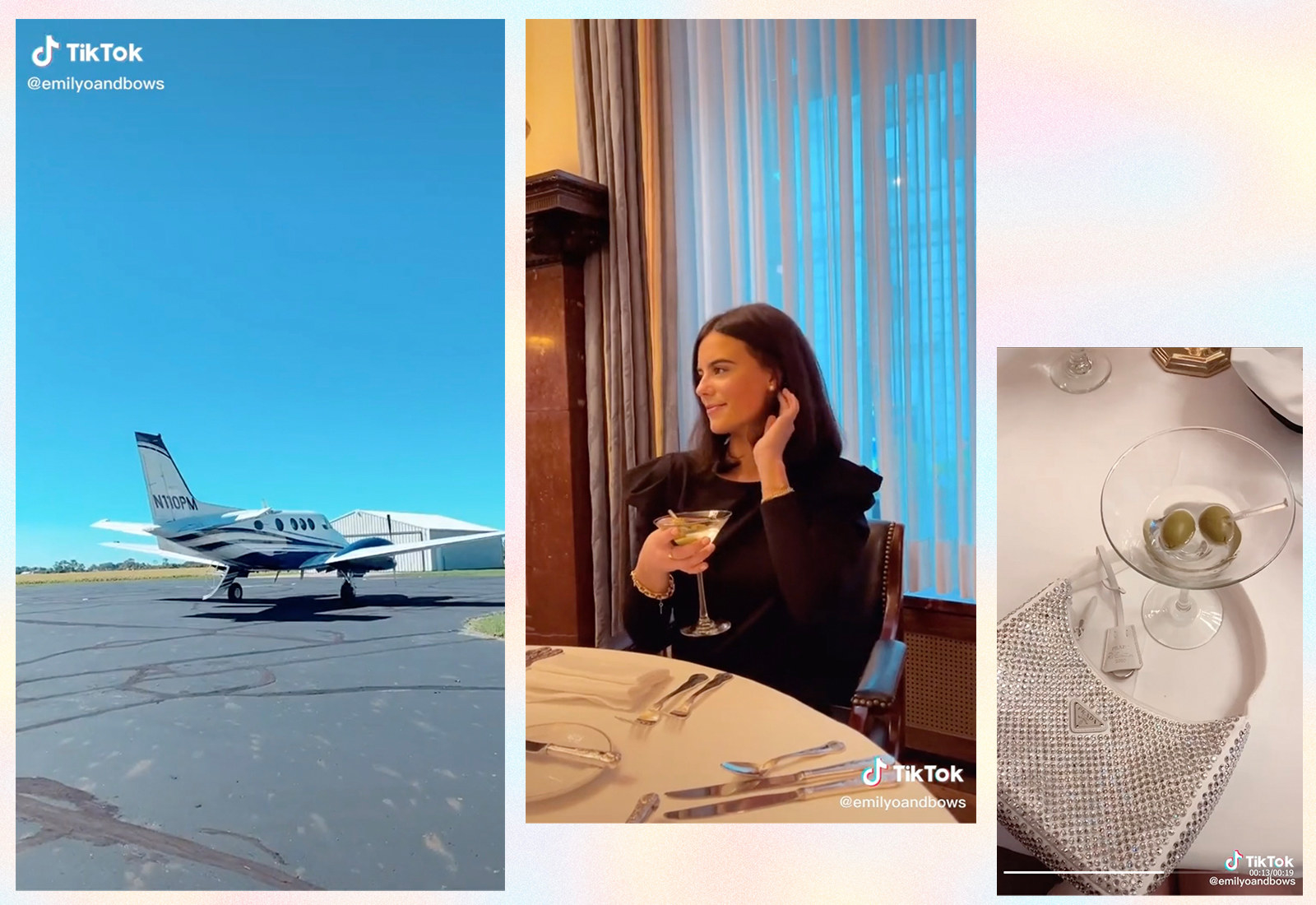 Why You Should Follow Emily O. and Bows

The first time Emily Coyne, aka Emily O. and Bows, showed up on my For You page on TikTok, I knew I was in for a treat.
In the video, Emily, a senior in college from Ohio, jaunts back home for a weekend away from school. She hops in a private jet, arrives at her White House–esque mansion, and proceeds to attend a dinner party that looks on par with most weddings. In one shot, she coyly smiles at the camera in sync with the music, wearing a black ruffled dress and sipping a martini.
I thought to myself: Who is this girl? How is she so rich? And how can I know everything about her immediately?
To investigate, I headed to Emily's personal website, where I learned that she attends Ohio's Miami University, studies business and design, and has been blogging and vlogging since she was in high school. The "O." in her moniker denotes her middle initial, and the "bows" come from the fact that she "always wore a grosgrain hair bow or headband" as a child. "As long as I can remember I have had an interest in fashion, travel, coffee, and a love for brunching," she writes. (Wow, same!) Sadly, her website does not include an explanation of why her family is so rich.
Emily's content is like cotton candy for my brain. She is also one of many young TikTok lifestyle creators who draw praise, envy, ire — or all three — by posting cheekily bougie "day in the life" videos about their glamorous existences. It's probably not healthy for me to watch the life of a rich college student on a loop, but why does it feel so good? She has an eye for design and making aspirational and whimsical videos, and her content is so soothingly perfect, so classy and upscale, that it fills me with a sense of calm.
She is like a typical lifestyle influencer, but the trophy-kid version. She unboxes a huge gift from her mother of fall decor for her dorm room (including adorable Halloween-themed "lowball glasses") and shows off hauls from ad partner Kate Spade. She flies private for weekend getaways to New York City, Palm Beach, and the Connecticut countryside.
If following this super-wealthy college student on TikTok is wrong, I don't wanna be right. Sure, we are all more aware than ever that the system is rigged, that the middle class is shrinking, and that millennials are one of the poorest generations ever. For young adults today, accumulating the type of wealth Emily was apparently born into seems like a remote possibility. But sometimes it's nice to forget all these hard truths and just indulge in the fantasy of wealth, and that's what Emily provides.
Recently, she launched a line of merch. For as little as $8, you can buy mugs, candles, trays, and even a clutch adorned with a large felt bow. Emily may come from money, but you have to admit the girl's got hustle.
"I am delighted that you took the time to browse my site," Emily writes on her "about me" page. No, Emily — the delight is all mine. —Stephanie McNeal

Welcome to Read This, where we recommend something new to add to your ever-growing book pile.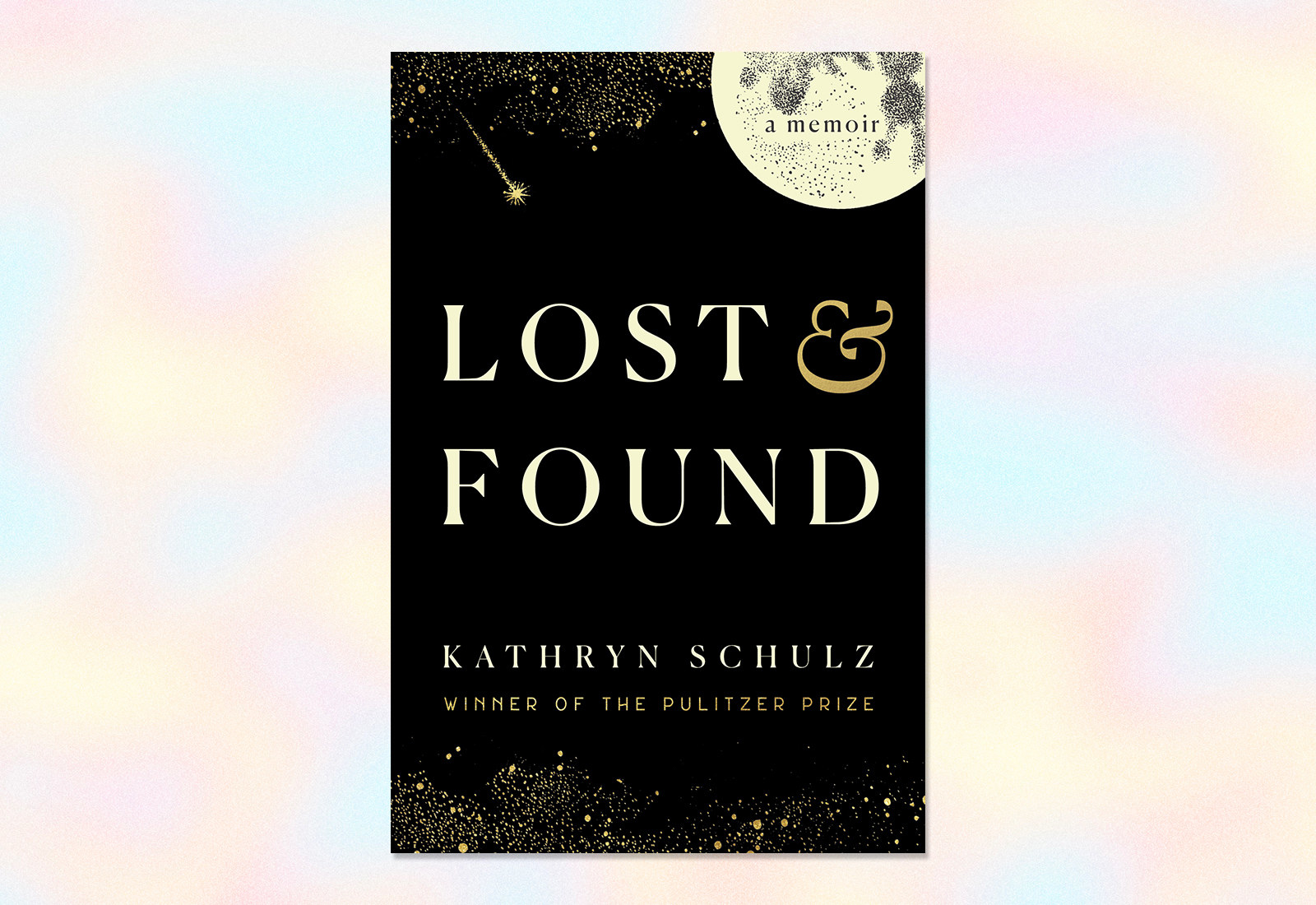 Lost & Found by Kathryn Schulz
I don't particularly love memoirs (they can be so self-indulgent), but even I have to admit that there are a lot of good ones coming out this year, from Chloé Cooper Jones' Easy Beauty (April 5) to Margo Jefferson's Constructing a Nervous System (April 12) to BuzzFeed's own Elamin Abdelmahmoud's Son of Elsewhere (May 17).
One memoir I enjoyed that you can get in bookstores right now, though, is Kathryn Schulz's Lost & Found, a moving story about grief and love in equal measure. In 2016, Schulz's father, a gregarious Jewish refugee who spoke six languages and eventually became a successful lawyer, died. The first section of the book, "Lost," charts the capricious nature of Schulz's grief, the way it manifests as profound irritation, even boredom. It's an expansion of a 2017 essay she wrote that's about both her and her father's penchant for losing things as well as a larger meditation on loss more generally.
The second section, "Found," tells the story of how she fell in love with her wife, Casey Cep, only a few months before her father's death, while the last section, "And," acknowledges the queasy coexistence of both joy and suffering.
Throughout the book, Schulz goes on tangents, weaving bits of trivia and ephemera in the charming (or grating, depending on your point of view) manner of an avid reader and a New Yorker staff writer, which both Schulz and her wife are. But it's the wisdom of her reflections that really stay with me: "how lovely life is, and how fragile and fleeting." —Tomi Obaro