Welcome to the latest edition of BuzzFeed News' culture newsletter, Cleanse the Timeline! You can subscribe here.

Hello there,

If you've ever loved anything as much as writer Scaachi Koul loved going to see BTS in Las Vegas, please let me know! You can read her account in this edition of Cleanse the Timeline. Tomi Obaro recommends Noor Naga's form-busting novel about a love story complicated by money and class, and if you're a Bachelor fan who's sad about the off-season, Stephanie McNeal explains that in the age of social media, the scandals never actually end.
Take care,
Estelle Tang, senior culture editor

Welcome to Read This, where we recommend something old or new to add to your ever-growing book pile.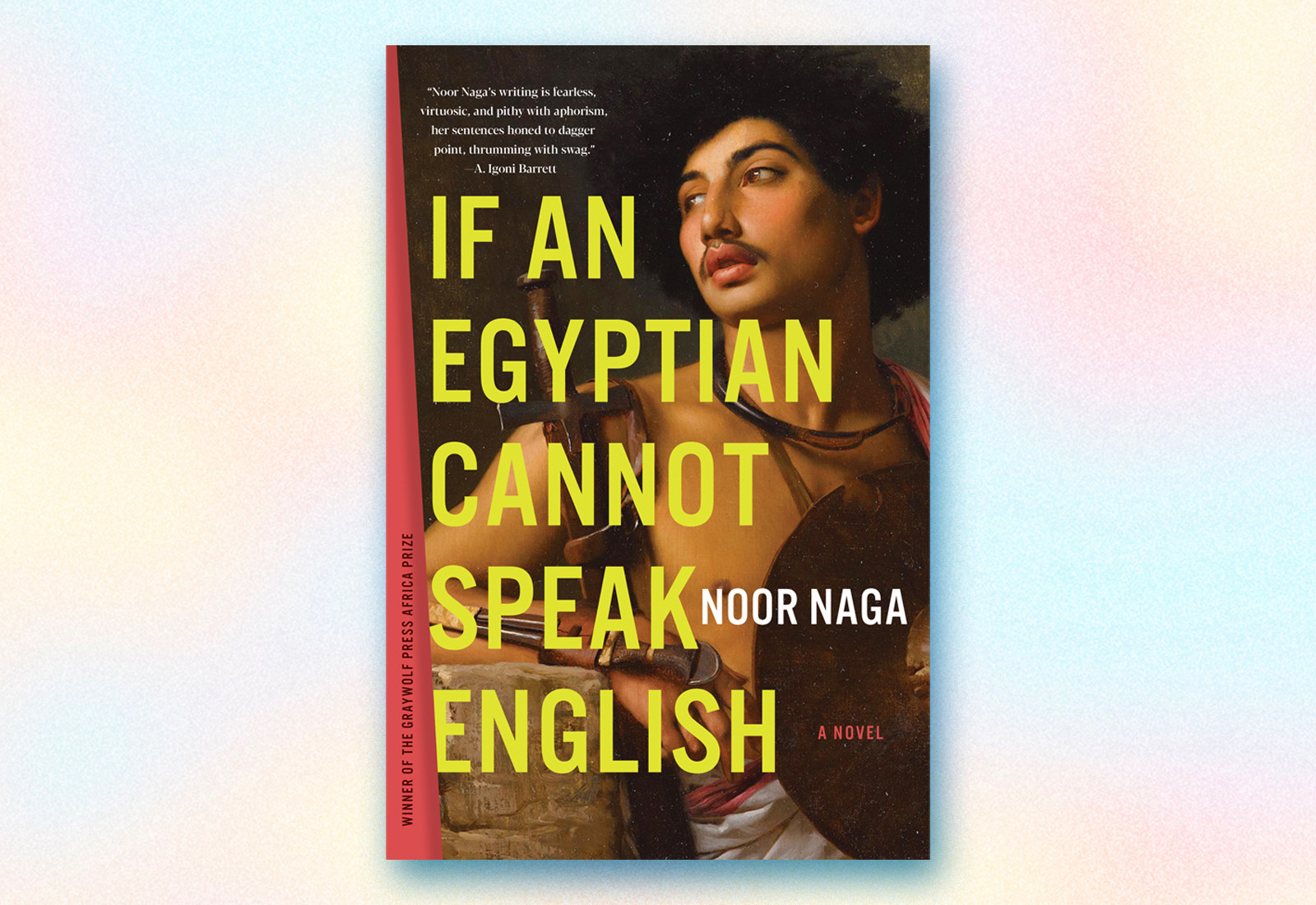 If an Egyptian Cannot Speak English by Noor Naga

When I was in college, I spent a summer in Nigeria, a place I have never lived in but have visited sporadically since my parents are from there. That was my first time living semiautonomously in Lagos, and it was a disorienting experience. People would speak to me in Pidgin or Yoruba, and then when I couldn't respond or would sound super American, they would be surprised. It was strange to be in a place that was familiar to me but wasn't quite home.
I was reminded of that awkwardness, and those tensions, when I was reading this novel by Egyptian writer Noor Naga. "I'm caught between my desire to understand and my desire to appear as though I already understand," one of the two main characters tells us early on in the novel. Two unnamed millennials, a wealthy Egyptian American woman who moves to Cairo shortly after the Egyptian revolution in 2011 and a photographer from a village called Shobrakheit, meet and strike up a romance. But the contrasts between their lives — the Egyptian American woman teaches English at a school and has much more money than the photographer, who has a secret drug addiction — strains their relationship. "If your love lives in a building grand enough to have a servant's staircase, how long before she sends you down it?" the man asks in one chapter.
What makes this book especially compelling is the writing and form of the novel itself, which is evocative and inventive. Naga opts to tell her characters' stories in alternating first-person point of view for the first two sections of the novel. Each chapter of the first section begins with a rhetorical question, and the second section includes footnotes that appear to intentionally overexplain things to some imaginary non-Egyptian reader. The third section, which I won't spoil, throws into question the construct of the novel itself.
A thoroughly creative and thought-provoking novel that has stayed with me. —Tomi Obaro

Please enjoy this edition of Feudwatch, a column wherein Scaachi Koul talks about a feud she is enjoying, engaged in, or perhaps: both.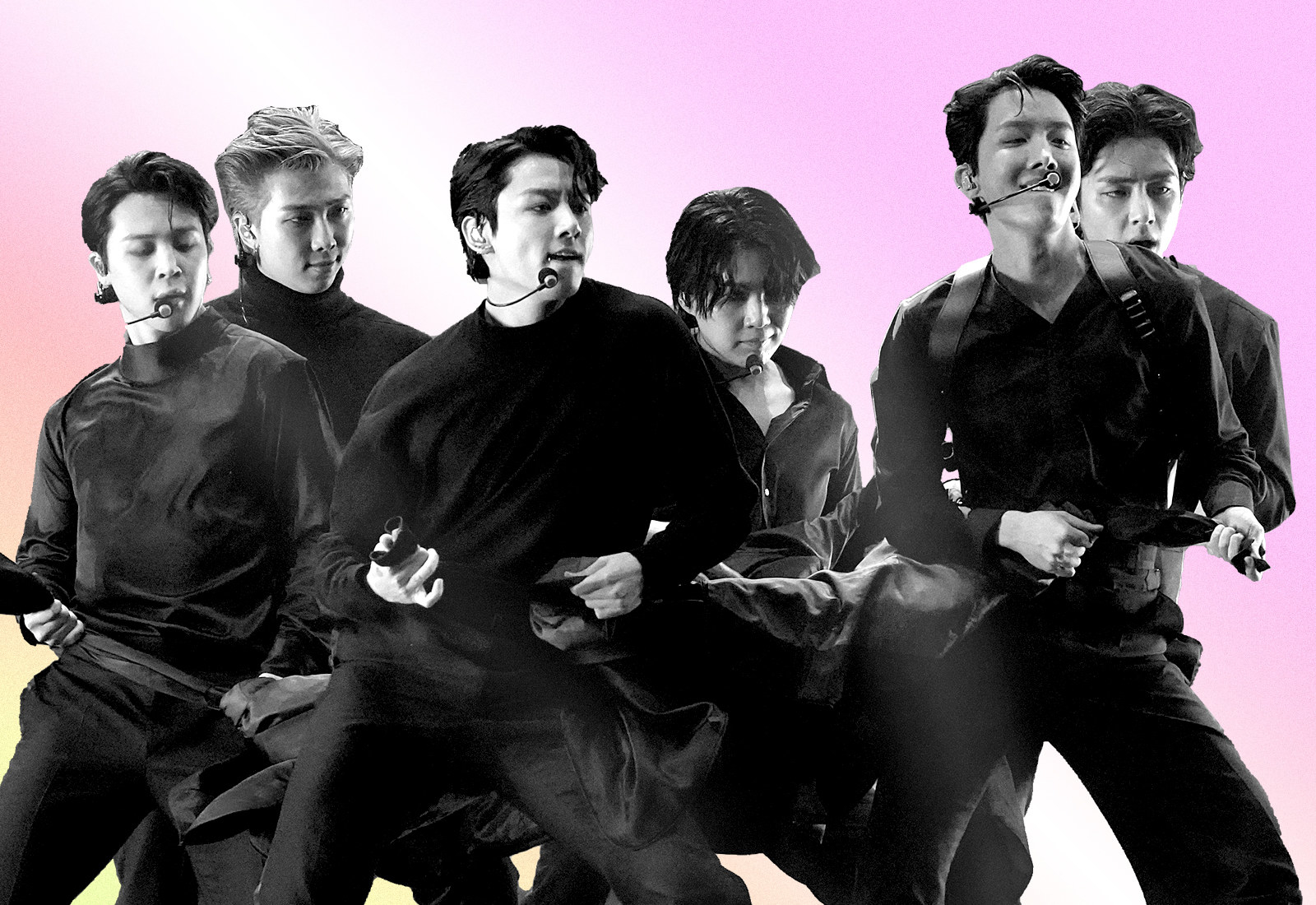 BTS vs. my sex drive

Happy Aries season. Three weeks ago, my niece turned 12, and seemingly overnight, puberty drove through her like a stake through the heart of a vampire who thinks I'm a loser. It was inevitable, but it still took me by surprise that I went from Cool Aunt to My Father's Younger Sister Who Thinks She's Pulling Off "Impish Teen" Because She Still Can't Drive.
But as is routine for little girls growing up, her interests seem at odds with mine. What does she even like? Star Wars, Marvel movies, shows about whether things are cake? It's harder and harder to relate to her. So when my sister-in-law invited me to see BTS with them in Las Vegas last week, for one of the very few US dates in their Permission to Dance tour, I eagerly accepted. I didn't really know any BTS songs except "Dynamite" and "Butter," two of their English-language bops. I thought the songs were fine, but otherwise didn't really get the appeal. Why, for example, are there seven members of BTS? Do we really need all of them? But not everything has to be for me; BTS was just another example of the world leaving me behind.
I assumed I would go for the plot more than anything. I wanted to watch my niece in her natural environment, gleeful and teenage, at a point in her life riiiight before irony and sarcasm and indifference take her over (she's related to me, so once irony gets her, it has her for good).
Well, guess fucking what, guys: I love BTS. I love them…so much.
I don't know what happened. There was my life before the show started, and then my life as soon as BTS took the stage at Allegiant Stadium. The concert, which lasted for nearly three hours, wasn't so much a show as it was a full-bodied experiaaaahnce. BTS danced through nearly every lyric while confetti cannons popped off and drowned us in soothing pastels. Seamlessly, they fused pop and punk and hip-hop, and wow, so much homosocial energy, into something holistic and kaleidoscopic. Somehow, after just hearing the first verse and chorus of every song, I knew every song by heart. I don't speak Korean, but…do I? Is this like those phenomena where people get hit in the head by a two-by-four and then suddenly can speak Japanese and do complex math? Was a live BTS concert my two-by-four?
It was everything a show needed to be. They sang live, danced with their entire butts (I can say that, these are adult men), and when they winked, I tittered nervously as if it was just for me. The performance was shamelessly horny, not just for the female gaze, but for any gaze at all. And god almighty, was I gazing.
Against all odds, I answered some of my own questions about BTS. Do we need all seven? YES. OBVIOUSLY. Each of them fills a need; each of them is an archetype necessary in any teen-oriented group. There's RM the ringleader, Jimin the dreamy little baby, Suga the snarky cool guy, Jungkook the fox, J-Hope the cutie-pie, Jin the introvert, and V, the…other introvert. Look, I'm new here, I'm still figuring it out.
The me before was joyless, sour, bitter, unable to enjoy anything that wasn't tinged with misery. But the new me, the BTS me — well, she's horny as shit, the way you only are at 13 or 14, when your genitals are bursting with unused energy and you don't even know why. Before the show even started, drunk on the energy of teenage girls, I bought a BTS bucket hat and taped a big purple heart on it. As I write this, a small fortune's worth of Walgreens purchases litter my bed: a BTS lip tint, cheek tint, lip balm, and bucket hat. I can't go to Hot Topic because I know that's where my niece got her "Boy With Luv" necklace, and I suspect that if I buy the same one, she will send me to a home when I am inevitably left in her care. I became…ARMY. I am ARMY.
If any of these men I do not know asked me for a kidney, I'd give them four. They are underappreciated heroes of our time, and I want to put my mouth on all of their mouths, at the same time. The songs are good, they have incredible breath control, they are the Beatles. I want to gently part, muss, and then repart their hairs. I feel safe in this admission now that I've done some googling — BTS range in age from 24 to 29, so it is perfectly ethical (AND LEGAL) for me to want to crush one of them with my thighs.
I'm especially here for Jungkook, his little red mouth, his sharp jawline that I hope slices me all up, and his stupid, stupid lip ring. I can't believe I lived through 2002 just to find myself on the other side, 20 years later, still concupiscent for someone in a lip ring. Everything is so embarrassing.
Winner in spirit: my renewed libido
Winner in actuality: BTS's net worth. How many bucket hats can I buy??? —Scaachi Koul
Hi and welcome to Like and Subscribe, Stephanie McNeal's column about the accounts she just can't stop following on social media.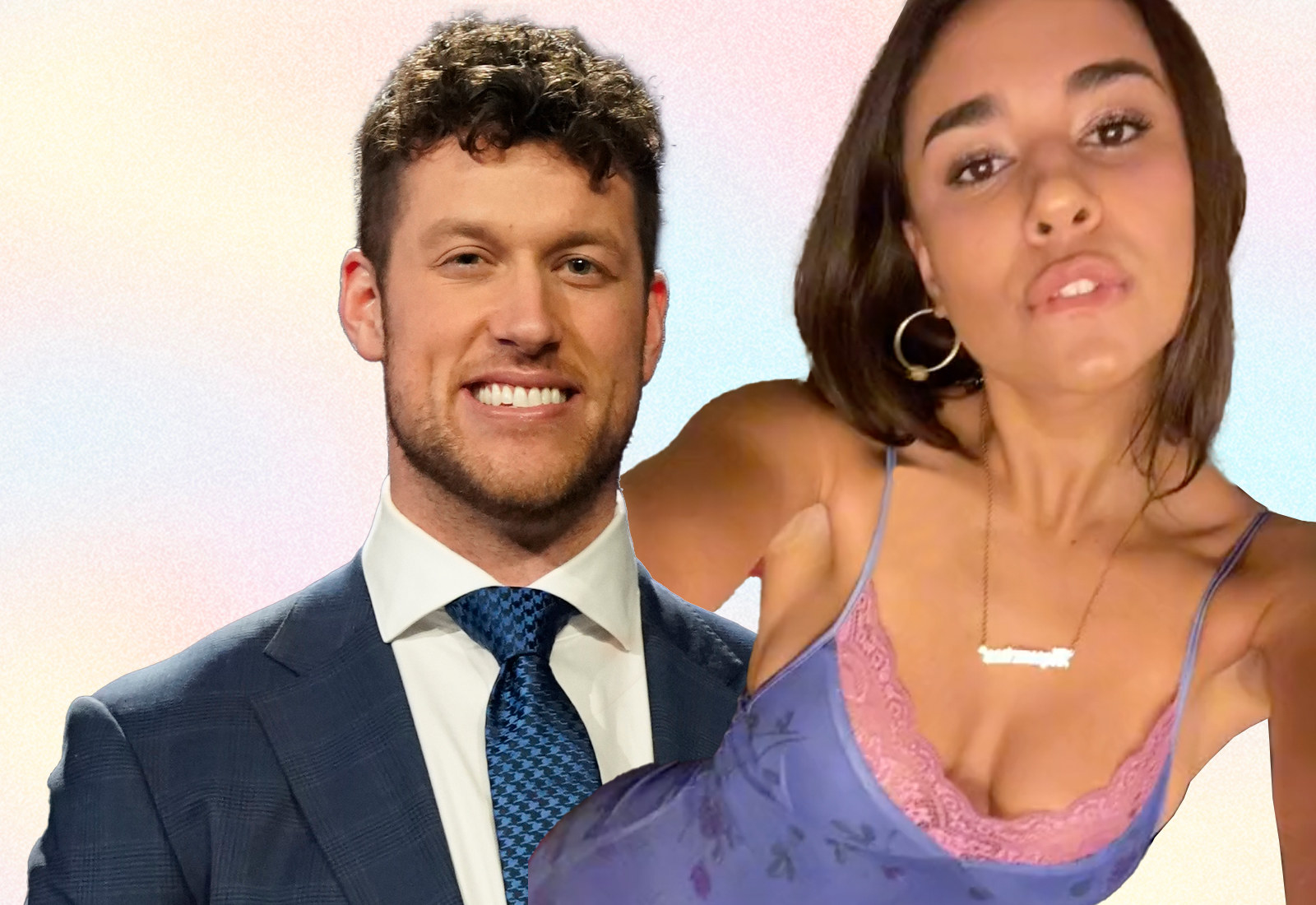 Reality Shows Don't End Anymore. They Just Continue On Social Media.

Over the weekend, eager fans watched a dramatic continuation of the previous season of The Bachelor. It had all the hallmarks of the show: cheating accusations, mistaken identities, and lots of clapbacks. The only difference was it went down on TikTok instead of ABC.
Clayton Echard wrapped his messy Bachelor season last month by getting together with contestant Susie Evans. Although it was a bumpy ride, the pair are still dating and seem to be happy. However, this bliss was seemingly threatened when a woman claimed she had hooked up with Echard and had the "evidence" to prove it.
Sasha Narang posted on TikTok that she had met a guy who told her he was Echard at The Penny Farthing, a bar in New York's East Village, on April 8, and she said she hooked up with him. This sent Bachelor fans into a tailspin, and they began dissecting the allegations all over TikTok, Instagram, and the series' subreddit.
Echard soon hopped on Instagram to defend himself with a hilariously detailed set of Instagram stories where he opened up his location history on his iPhone to prove he was at a gym in Arizona at the time Narang alleged they were hooking up. Evans then also posted to her Instagram account, showing ~evidence~ that she had FaceTimed with Echard around the same time. Narang began to backtrack and bloggers like RealitySteve began to dig into the story.
Finally, Bachelor fans determined that Narang had not actually hooked up with Echard, but rather with an Echard impostor. Somehow, they even found security footage of the alleged impostor and Narang from the night in question. Narang eventually conceded that she had made a mistake and publicly apologized to Evans and Echard for causing such a fuss.
This situation demonstrates an interesting facet of how reality TV has morphed. The Bachelor hasn't been on the air in a month, but in many ways, the show is still going. Via social media, fans can watch off-season drama, which is often just as interesting as the drama on the show, develop their own theories, and even play amateur detectives. This social media content has made watching these shows an even better investment and has cultivated bigger and bigger fan communities. Now that we can watch scandals unfold on social media in real time, it barely matters that the show isn't even on the air.
Plus, what else are you going to do on a Sunday? —Stephanie McNeal
Did You Miss…?
The Legacy Of America's Next Top Model Is Anything But Fierce
Recent stories about models' experiences on the series are causing people to reconsider the reality show's legacy.
Inside The Internet Communities Dedicated To Bringing Down Hilaria Baldwin
Some internet sleuths are turning bread crumbs into full-blown conspiracies. Here's why.
Everyone Loves Lady Gaga Right Now
The boundary-pushing artist's public enthusiasm for her peers is so endearing.
Pamela Anderson Is Taking Control Of Her Own Story
In Chicago, Pamela Anderson plays a woman who turns scandal into stardom. In real life, she's reclaiming her legacy too.
The Real Housewives Of Orange County Has A Great New Villain
Heather Dubrow's ego and pretension are setting her up for some delicious schadenfreude. ●