Hi there,

I spent Friday afternoon trying to grapple with the fall of Roe vs. Wade. I say "trying," because the ramifications are severe and will echo for a long time. Everyone I know is sad and in pain. But I am grateful for the work of abortion rights activists who have been keeping people safe. I am grateful for my friends and family, who understand that love is both a feeling and a commitment to action. I am grateful for the joy I experience when I can touch, hear, and see the things that sustain me.
This week, we're talking about our deputy editor Tomi Obaro's debut novel Dele Weds Destiny, Beyoncé's glorious new song, the confusing pleasure of TikToks by extremely wealthy people, and whether Ben Affleck's personal soda machine is a metaphor for something bigger (probably not, though).
Take care,
Estelle Tang, senior culture editor

Welcome to I Like the Sound of That, where Michael Blackmon goes deep on a song he's currently obsessed with.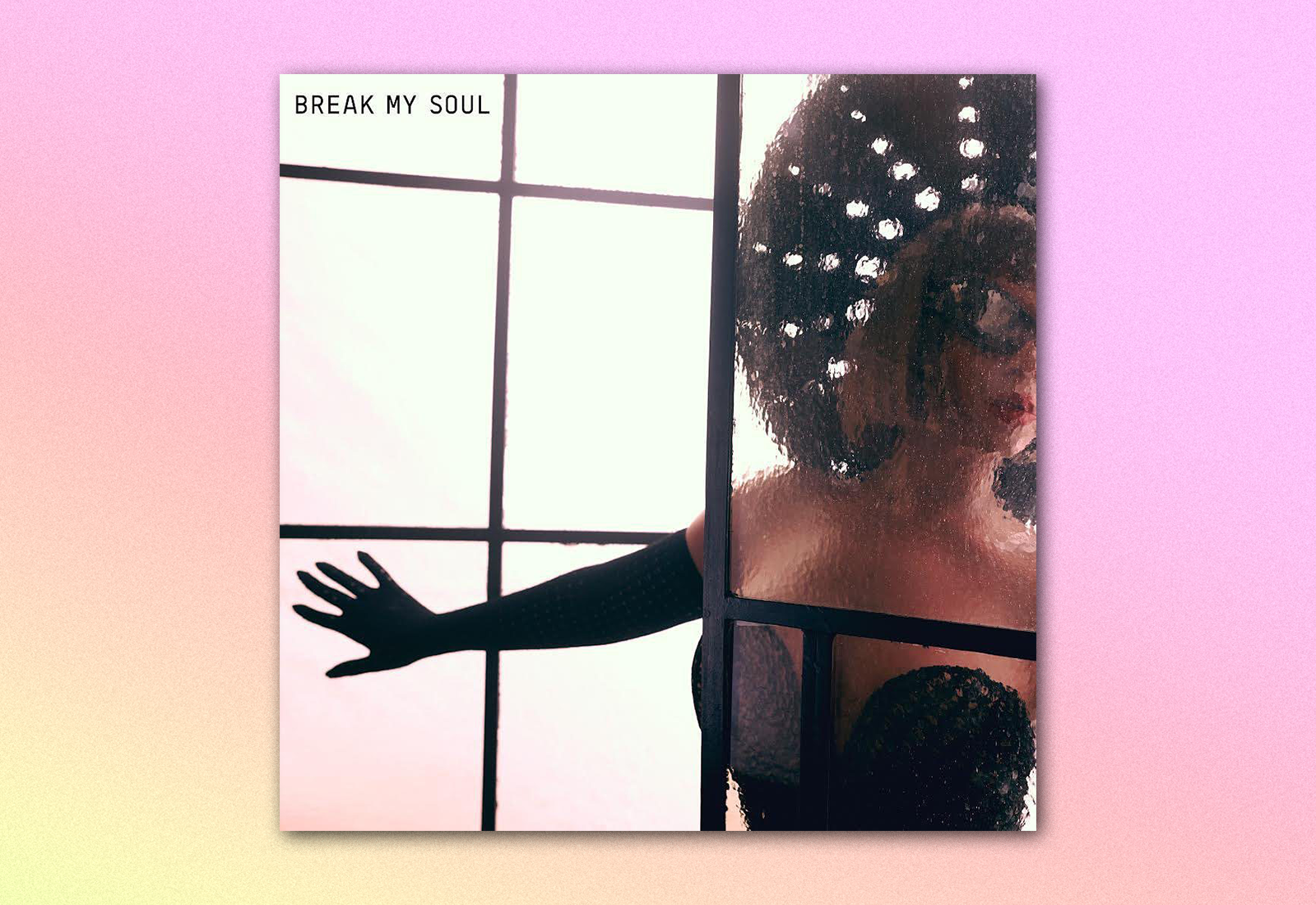 Beyoncé's "Break My Soul" Is Energizing and Affirming

Beginning a new week typically feels like a slog, but this one has been particularly tough. I'm recovering from my second bout of COVID (yes, I'm doubled-vaxxed and boosted, thank you very much). The world seems to crash and burn on a daily basis, and I've yet to find a sugar daddy to support me — you know, someone who wants nothing but surface-level conversation in exchange for a reasonable $10,000 a day.
Thankfully, Beyoncé, a god among us mortals, finally decided to release new music. On Tuesday, Queen Bey released "Break My Soul," a rousing, gritty anthem that features Big Freedia commanding the listener to "Release ya anger, release ya mind / Release ya job." (Although given inflation and fears of a recession, that might not be such great advice.)
The song is a welcome return for Bey, who is gearing up to release her first solo project in six years, Renaissance: Act 1, at the end of July. A renaissance is the renewal or revival of something. We can surmise from the title that Bey will be building upon the legacy of artists and sounds that came before her, adding her own special twist. "Break My Soul" is energizing and affirming, a tune that encourages you to let loose and break free. It also pays homage to house music, a genre that was popular in the early '80s and '90s, by musically referencing the StoneBridge remix of the Robin S. banger "Show Me Love," which reached No. 5 on the Hot 100 in 1993.
News outlets have been reaching out to Robin S. about the renewed interest in the song, and she said, "Thank you so much for giving me my flowers while I'm still alive. I am honored, and I'm excited to see what else can happen." (In 2011, there was some controversy about the song when singer-songwriter Andrea Martin claimed the vocals on the track were actually hers.)
It might be too early to call it the song of the summer, but from the former first lady Michelle Obama heaping praise on "Break My Soul" to supporters joking about whether Beyoncé truly wants folks to quit their jobs, the internet has been rife with buzz and joy, all because of one track. —Michael Blackmon

Welcome to Read This, where we recommend something old or new to add to your ever-growing book pile.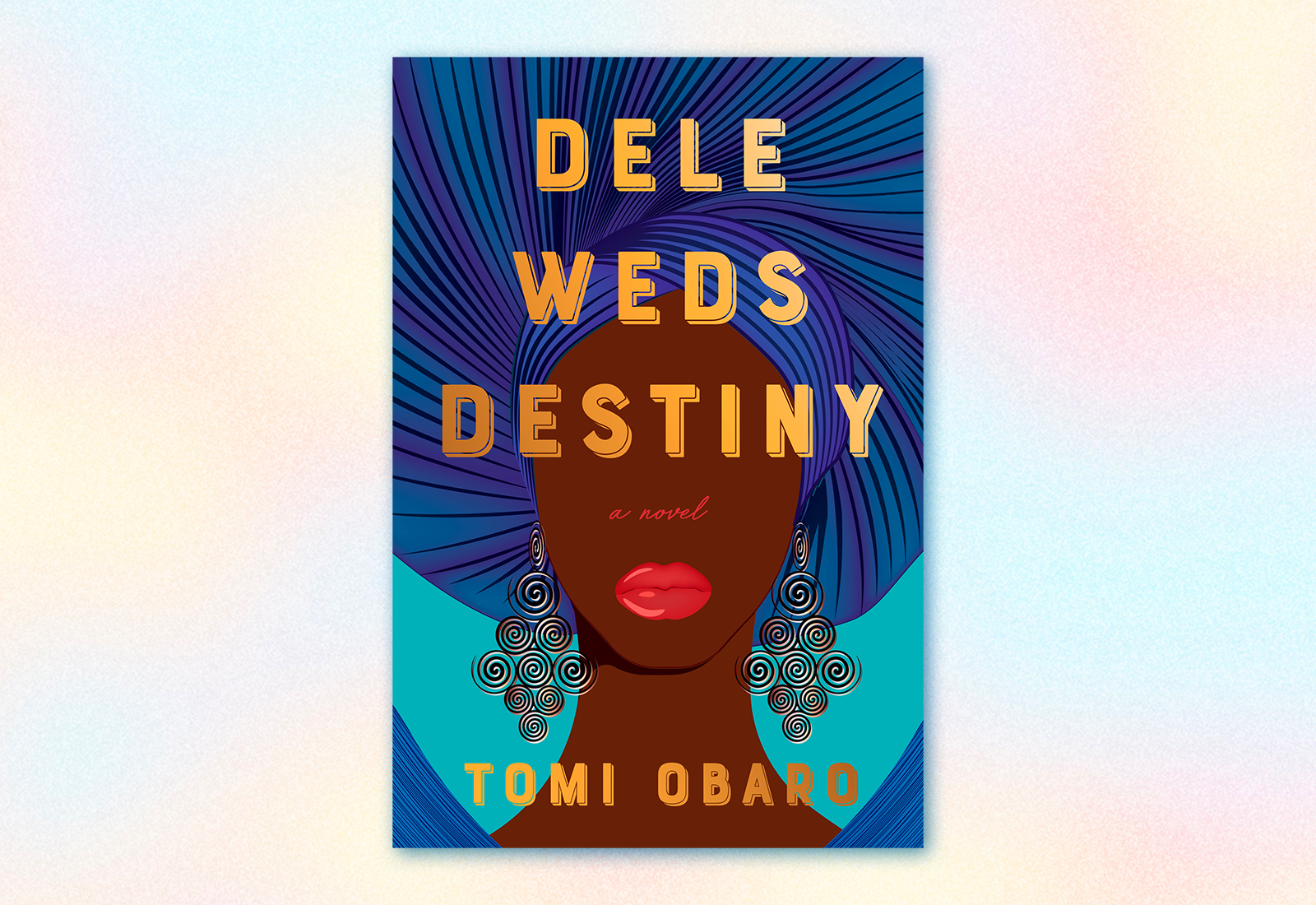 Yes, I am shamelessly promoting my own novel, which comes out on Tuesday! In my extremely biased opinion, I think it's a good time: a compelling, action-packed romp about three women — Enitan, Funmi, and Zainab — and how their friendship evolves over decades. It takes place in two timelines: one in 2015, when the women, now in their 50s, are reuniting for the first time in almost 30 years to celebrate the wedding of Funmi's daughter Destiny in Lagos, the other in the 1980s in Kaduna, Nigeria, when they first meet in college. The book covers fraught mother–daughter relationships, the loneliness of immigration, and the tyranny of exclamation marks on the modern English sentence among other things.
I wrote this book because I was inspired by the relationship between my mom and her two best friends, and it was so much fun to inhabit the world of these characters.
But don't just take my word for it. Raven Leilani says I "write beautifully about the complicated labor of friendship and parentage," and Tayari Jones calls the book "fast-paced, glamorous, and bursting with emotion." You can preorder it wherever books are sold.
Alright, that's the end of my spiel! —Tomi Obaro

Welcome to Cause and Affleck, a column in which Elamin Abdelmahmoud thinks deeply about the most important subject in the world: Ben Affleck.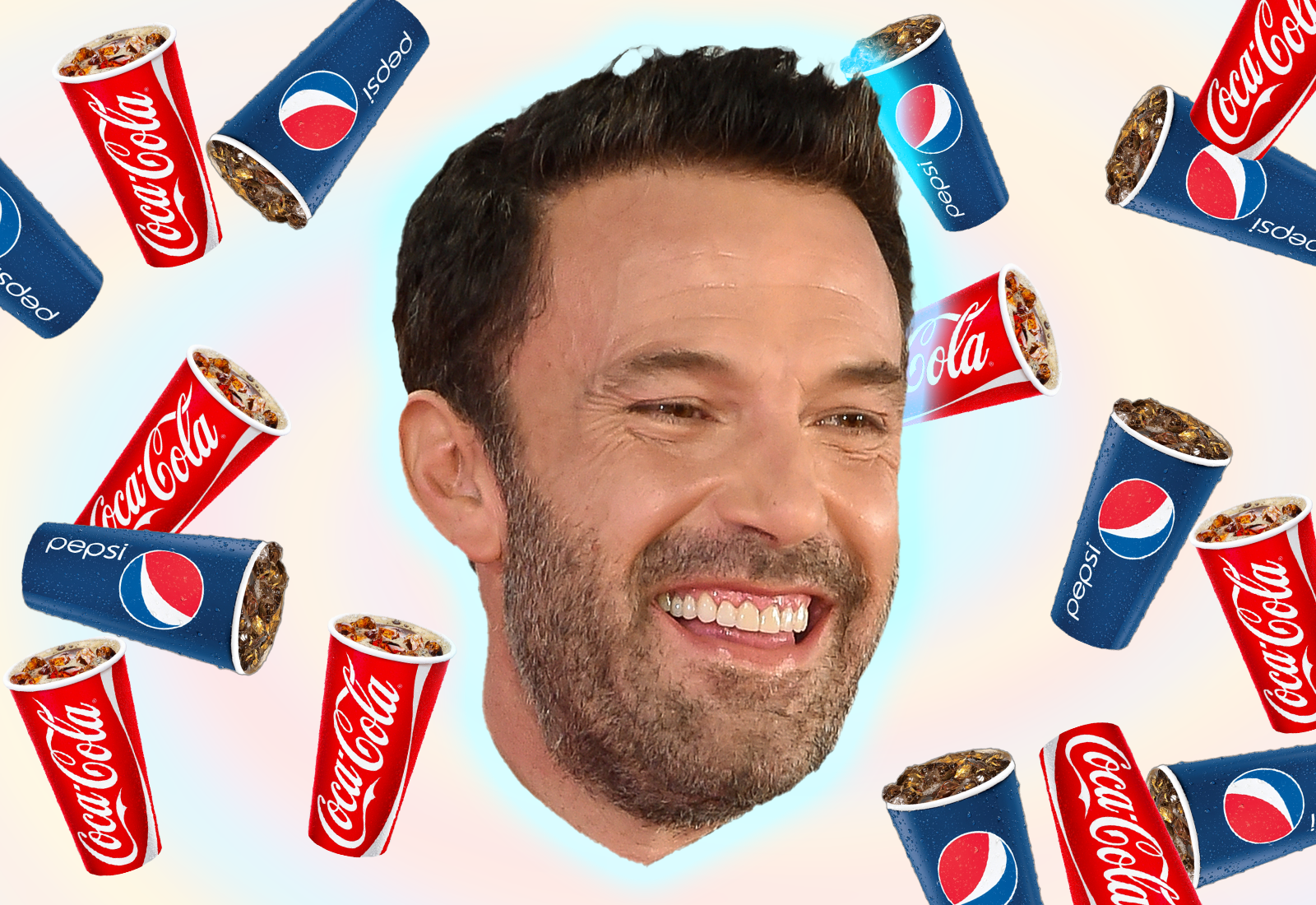 I Love Ben Affleck And His Soda Fountain
If you know Diet Coke People — or if you are one (I am) — then you know this particular subset of people to be deeply inflexible intense fanatics about their drink of choice, the drink that makes the world go round. These cola tyrants accept no substitutes.
One such devotee is Ben Affleck, who has been photographed with a Diet Coke nearly as often as he has been photographed with Matt Damon. Affleck's dedication to DC is a key pillar of the Affleck paparazzi oeuvre. When it's not Dunkin', it's Diet Coke.
So when Jennifer Lopez posted a lovely Father's Day tribute to her fiancé, one particular reveal shook people: Affleck was photographed smiling in his office, and behind him, tucked in the corner, was a soda fountain machine offerings, including not only Diet Coke, but also DC's primary enemy, the far-inferior Diet Pepsi.
There is no one on earth who switches interchangeably between these drinks. When a server asks, "Is Diet Pepsi OK?" I casually respond, "Sure, or if you just want to throw literal knives down my throat, that'd be great, too." And yet here is Affleck, defying the physics of soda. Diet Coke and Diet Pepsi in the same machine? It's like Capulets and Montagues carpooling! I know enough Diet Coke People to know that this is, spiritually, a significant sacrifice. But never mind the spiritual — as Slate painstakingly chronicled, Coke and Pepsi use different proprietary technologies, so a machine that can serve both would have needed a custom adaptor. Somebody went to a lot of trouble just to make sure everyone could have their diet soda of choice.
So what does this tell us? One conclusion is that Affleck is simply rich enough that the expense to install a soda adaptor makes no real difference in his life. This is a brief and boring conclusion. Instead, I offer this: What if Affleck's soda machine is a symbol? What if it signals to all of us that we can reach beyond ourselves, beyond the boundaries of our preferences to accommodate loved ones who make poor choices — to make space for them even when they're wrong? Look, a likelier explanation is that the Pepsi dispenser was installed for the sake of Lopez, who, as Slate pointed out, has appeared in Pepsi commercials and at the Super Bowl Halftime Show, formerly sponsored by Pepsi. But I prefer my explanation: Ben Affleck wants us to reach toward one another, even when it's hard. —Elamin Abdelmahmoud

Hi, and welcome to Like and Subscribe, Stephanie McNeal's column about the accounts and trends she just can't stop following on social media.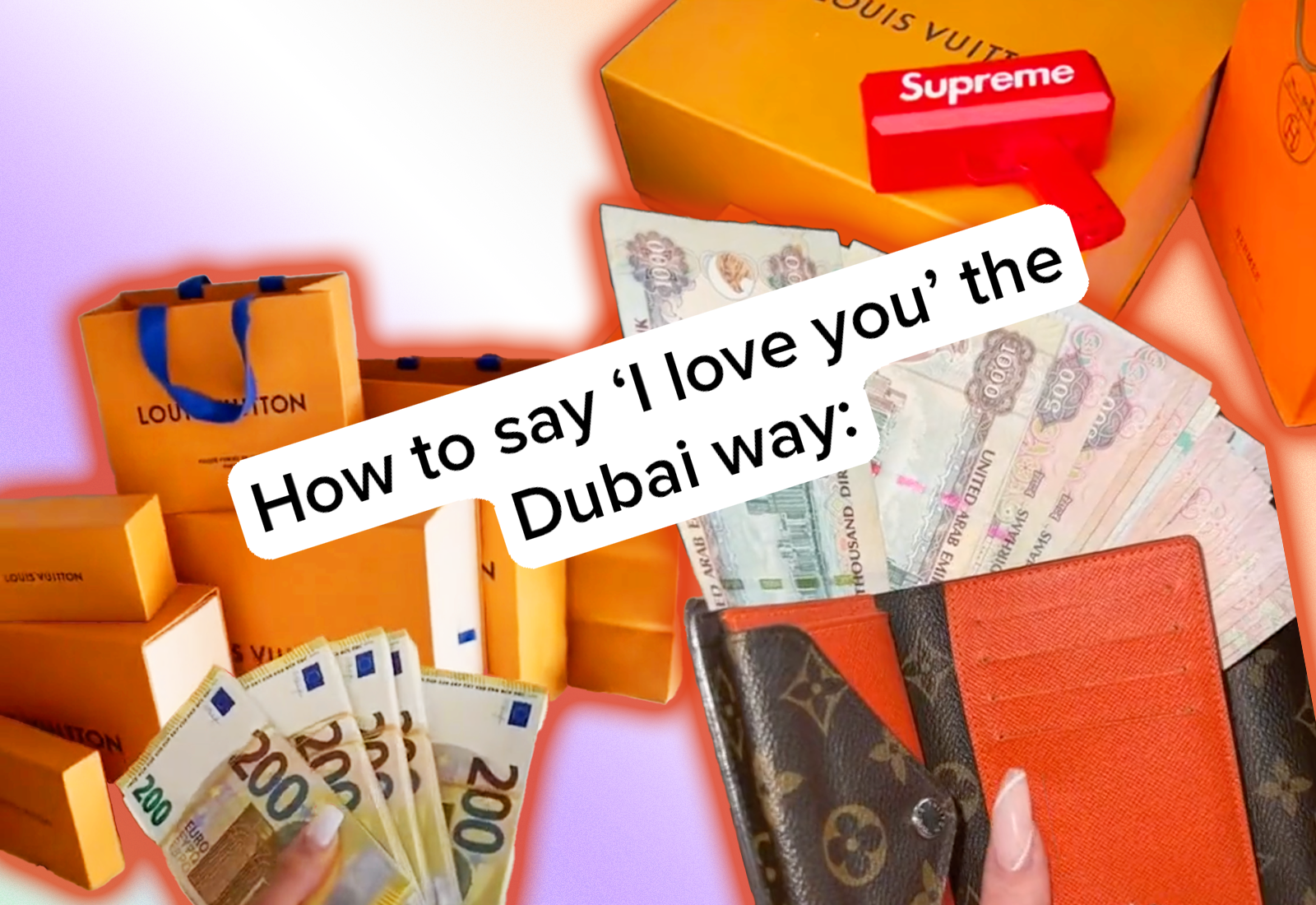 I Can't Stop Watching Rich Dubai Wife TikTok
Tons of women post videos on TikTok about their bougie lives, subsidized by rich men. They show the trappings of their swanky lifestyles: fancy hotels, nice restaurants, jewelry, flowers, and lots and lots of shopping bags. But Dubai-specific creators are notable even in this space because of the sheer vastness of the wealth they seem to have at their disposal.
Recently, my For You page has been full of these videos. Set to an upbeat song by music producer SkennyBeatz, the women usually caption the videos something like "POV, you married a rich Dubai man."
The queens of this trend are Soudi, who has received more than 54 million views on her most popular video, which showcases her luxurious life, and Sofia, who has more than 18 million views on a video that features her smizing on a camel. Since their posts went viral, the sound has been used in many other videos by women from all over the world who show off things men have bought them or done for them.
Both Soudi and Sofia have somewhat tongue-in-cheek pages. Soudi posts often about the sugar baby stereotypes people have about her and her marriage, and jokes about her "stay-at-home wifey" status. But the spoils of her life are no joke: One video says showing love "the Dubai way" is a car full of gifts, and in another, she claims to have spent $500 on her nails.
These Dubai-based creators all started showing up on my For You page so suddenly that I wondered if it was some sort of marketing campaign for The Real Housewives of Dubai, which premiered earlier this month on Bravo. (These women aren't on the show.)
It's also interesting that these videos are going so viral when the Dubai franchise is facing controversy. As Screen Rant reported, human rights groups sent open letters to the network and the show's producers, accusing them of ignoring human rights violations in the United Arab Emirates. The show, they said, is "helping the UAE dictatorship hide its male rulers' misogyny, legalized homophobia and mass violence against women."
Of course, it could also be a coincidence, or the algorithm just picking up on pop culture or search trends. But I can't stop watching these women living lives so wholly different from mine. I don't live in a world where Balenciaga is everyday wear and nail art contains Swarovski crystals, but it's fun to imagine for a little while. —Stephanie McNeal
Correction: The StoneBridge remix of "Show Me Love" may have been the version referenced on Beyoncé's "Break My Soul." A previous version of this post only credited Robin S.