Welcome to the latest edition of BuzzFeed News' culture newsletter, Cleanse the Timeline! You can subscribe here.

Hi there,
Today, we're talking about stuff that's nice and that makes us happy. Tomi Obaro's book recommendation is Melissa Bank's decades-old classic, The Girls' Guide to Hunting and Fishing, which I've been meaning to read forever. Stephanie McNeal noticed that the very pink, very bubblegum Barbiecore trend is on the rise, thanks to the forthcoming movie starring Margot Robbie and Ryan Gosling. (Have you seen the pictures? A treat.) And perhaps nicest of all, Elamin Abdelmahmoud reflects on the gift Bennifer gave us this week: a celebrity wedding that was simple, sweet, and surprising.
Take care,
Estelle Tang, deputy culture editor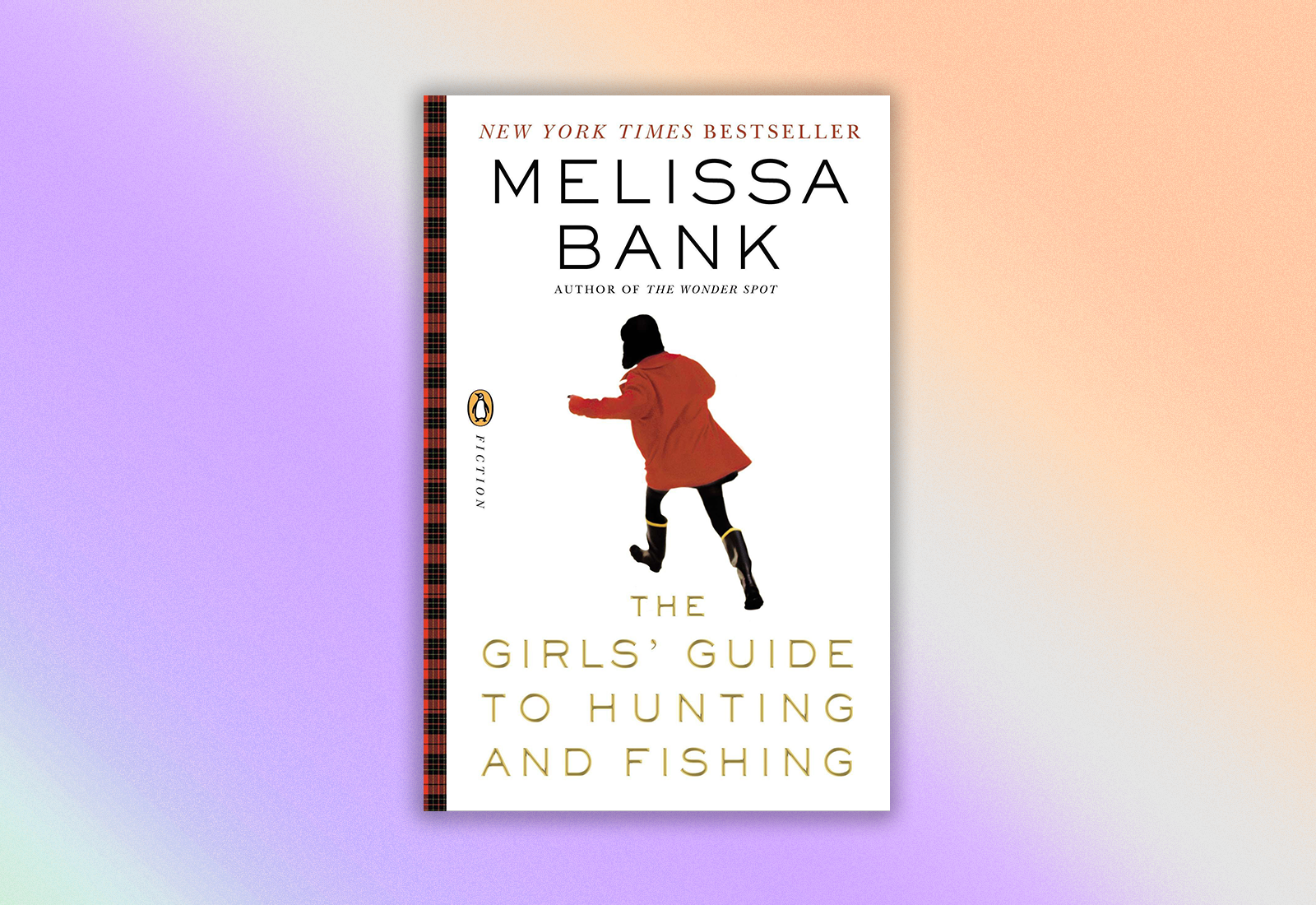 My friend and former coworker Bim Adewunmi has been raving about this 1999 New York Times bestseller for years, and after she told me for the umpteenth time how this book defined her 20s, I finally decided to give it a read.

This series of interlinking short stories centers on Jane, who in the first story is a sarcastic teenager meeting her older brother's girlfriend for the first time. In the next story, she's a young woman on vacation with a boyfriend, his very flirtatious ex, and her husband. Gradually, we make out the broad strokes of her life: She works an entry-level position at a publishing company and starts dating an older editor with an alcohol addiction. The book is a time capsule, a throwback to late '90s New York, when dating books advised you to wait three days before calling the guy you liked and entry-level publishing assistants could afford to live alone in the East Village. And while that aspect of the novel is fascinating to me, it is still ultimately the writing on the page that entices. Bank is spare and wry in her writing; the Cheever comparisons made by critics at the time feel apt. I enjoyed reading it. —Tomi Obaro
(BuzzFeed may collect a share of sales or other compensation from the links on this page if you decide to shop from them.)
Hi, and welcome to Like and Subscribe, Stephanie McNeal's column about the accounts and trends she just can't stop following on social media.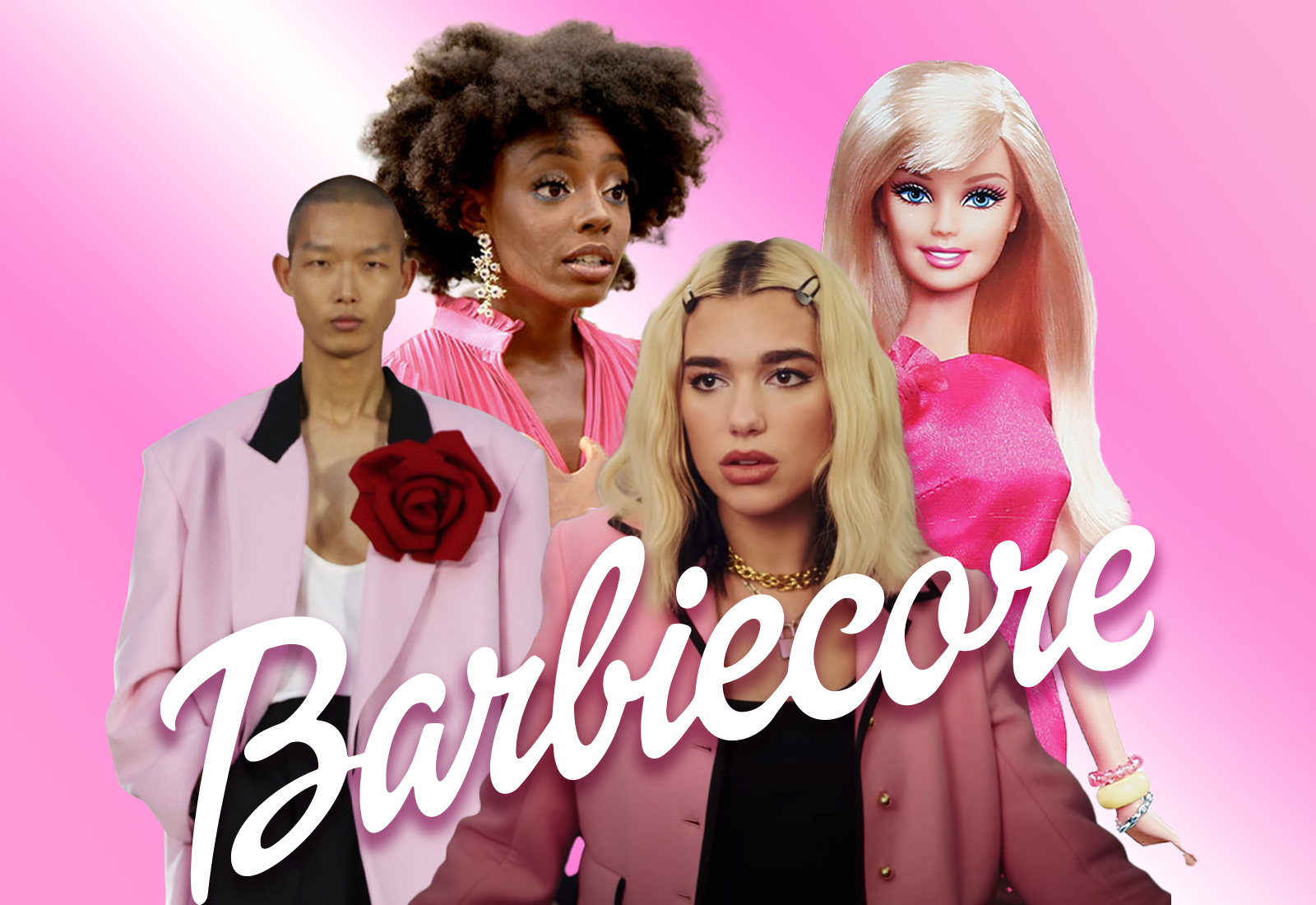 The Barbie movie is making everyone obsessed with pink.

Have you recently had the sudden urge to dress up like Elle Woods but somehow wear more pink? Do you find yourself gravitating toward anything fur-lined while online shopping? Can the main vibe of your summer wardrobe be described as neon?

Then you, my friend, have bought into the latest trend: Barbiecore.
The hottest aesthetic of the summer has enjoyed a meteoric rise, from paparazzi pics to memes to a full-on lifestyle. The girls are wearing pink glitter, pink pastel lipstick, and Barbie-branded beauty items.
"All your faves are currently having a pink moment," declared fashion and beauty influencer Victoria Lyn on TikTok, referencing photos of Kim Kardashian, Megan Fox, and Lizzo all wearing the color.
Victoria speculates in the video that the trend could have been kicked into high gear by Margot Robbie and Ryan Gosling's viral photos in character from the set of Greta Gerwig's upcoming Barbie movie (she also cites the recent pink Valentino collection as possible inspiration). The photos of Robbie and Gosling decked out in fuchsia and neon tones have had fans excited since they surfaced a few weeks ago, growing not only buzz for the 2023 film but also, apparently, for the Barbie lifestyle.
"The filming of Greta Gerwig's forthcoming movie has made Barbiecore — which mostly translates into skimpy looks in bright pink — the trend of this summer," Vogue reported earlier this week.
Fashion influencers have been sharing ways to dress according to the #barbiecore aesthetic, and tabloids are highlighting celebs who are participating. Good Morning America last week declared it "Hot Barbie summer."
The trend is having a real-world impact on sales. A spokesperson for LTK, the creator affiliate marketing platform, said in a press release that they have seen a 194% increase in "purchases from Barbie-related LTK posts" since the Valentino show.
Barbiecore is just one way we have recently seen people reclaim what Vogue dubbed the "überfeminine aesthetic." We're also seeing fashion embrace traditional femininity in the viral Nap Dress from Hill House and Bridgerton-inspired lace and bows. Then, of course, there are the hot pink leather and glitter items we'll be seeing, presumably, until Barbie comes out next summer. Come on Barbie, let's go party! —Stephanie McNeal

Welcome to Cause and Affleck, a column in which Elamin Abdelmahmoud thinks deeply about the most important subject in the world: Ben Affleck.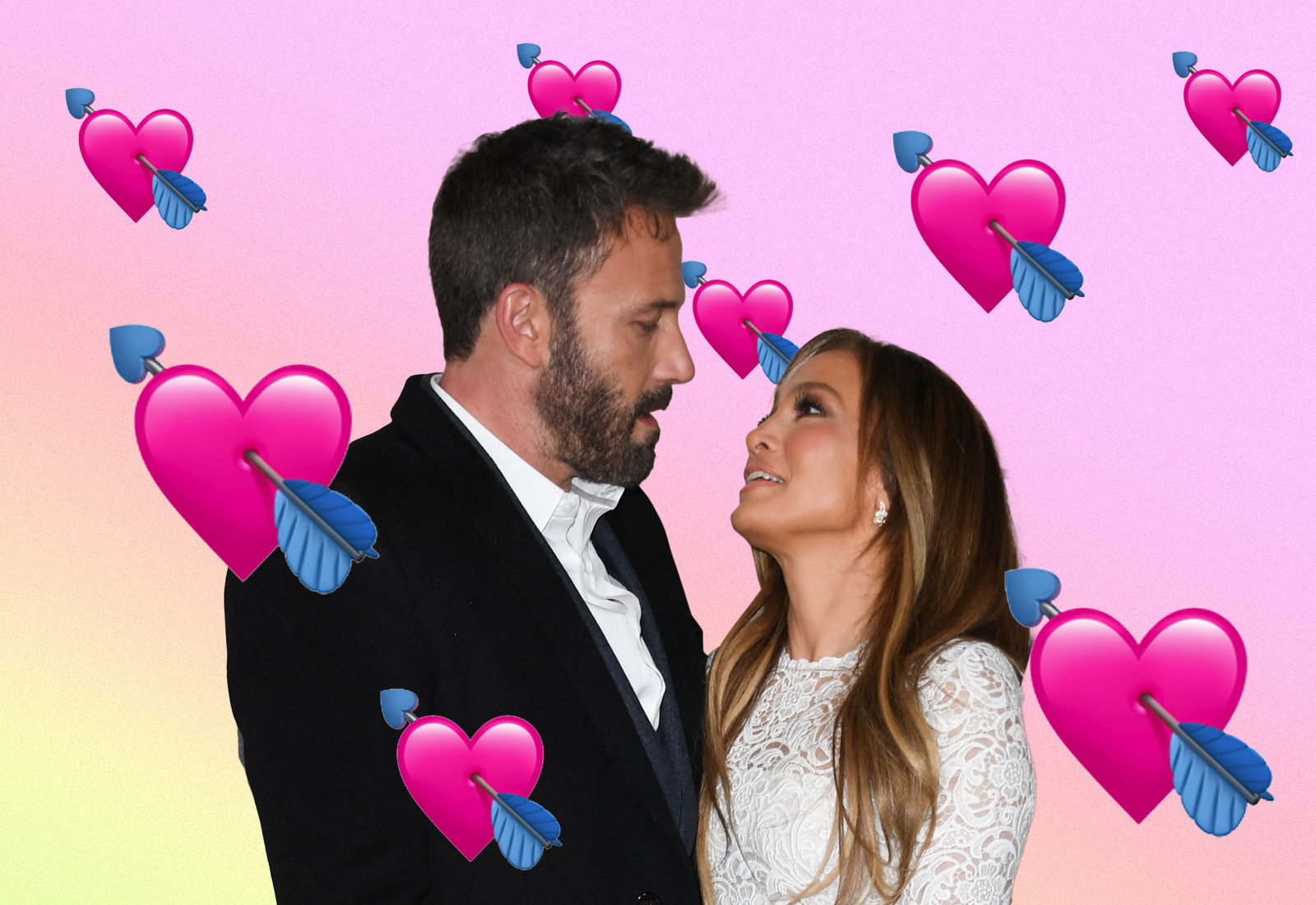 Bennifer's wedding is just so nice to think about.

After couples spent the last two years wrestling with the nightmare of planning a wedding in a global pandemic, the industry estimates that there will be 2.5 million weddings this year — a record number in the US. The flowers! The centerpieces! The general extravagance and spectacle! It's all coming back to me now.

In the middle of this wedding explosion, America's royal couple Ben Affleck and Jennifer Lopez tied the knot but opted out of spectacle. Last Saturday, 18 years after their first engagement ended, Ben and Jen walked into A Little White Wedding Chapel in Vegas just after midnight and got married. There were no invitations or wedding bells, no maids of honor or best men — just a bride and a groom, their vows to each other, and their children.
What's been striking about the pair's wedding is how ordinary it all seemed. The next day, Lopez shared in a newsletter to fans that she walked down the aisle while "Here Comes the Bride" played out of a Bluetooth speaker at the venue. "Love is beautiful. Love is kind. And it turns out love is patient. Twenty years patient," Lopez wrote. "Exactly what we wanted." A witness said they both cried reading their vows to each other.
It's extraordinary that one of the most dissected and examined relationships of our time would evolve like this. Bennifer's impending nuptials were once scrapped exactly because of the scrutiny that their relationship went through two decades ago. Affleck told Howard Stern that the intense media attention — the "idea that people hate you and they hate you together and that being together is poison and ugly and toxic" — was about "50%" of why the couple broke up last time.
But in the intervening years, the very nature of celebrity has changed. Ben and Jen no longer need to go through legacy media organizations to explain themselves. Instead, Lopez can speak directly to fans and tell them what happened and how it made her feel. The ability of famous people to control their own image and narrative has not only allowed Bennifer 2.0 to flourish, but it has also allowed them to circumvent the relentless inspection of the public eye.
From the beginning, Bennifer owed us nothing. No matter how much we projected onto their relationship, the fault was with us for putting that kind of pressure on them. This time around, though, the most famous couple on Earth chose to forego the spectacle and focus on each other. They got married and shared the news on their terms, away from the maelstrom of paparazzi. We get to be happy for them, because they are telling us they're happy. Perhaps we should never have asked for more. —Elamin Abdelmahmoud
Did You Miss...?
9 TV Shows We're Loving Right Now
From Issa Rae's latest comedy show Rap Shit to the newest season of Love Island UK.
Kelly Clarkson And The Job Of "America's Sweetheart"
For two decades, the singer has stayed remarkably on brand as the people's pop star.
"Stranger Things" Has Found Its Groove Again
The fourth season of the hit Netflix series recaptures the brilliance of the first.
Nantucket Is Courting The "Coastal Granddaughter" Generation — And It's Working
The wealthy Massachusetts enclave has exploded in popularity among lifestyle influencers and those who follow them. ●