Hello there,
It's almost springtime, and BuzzFeed News' Michael Blackmon wants to fall in love. That's why he recommends listening to Aretha Franklin's "You Send Me," a song that perfectly captures that feeling. Meanwhile, if you're a member of Bachelor Nation, you might have enjoyed the latest (very messy!) season. Stephanie McNeal explains why The Bachelor isn't the influencer factory it used to be. And if you're still thinking about Shake from Love Is Blind, you're not alone — see below for Scaachi Koul's screed on reality TV's villain du jour.
Have a great weekend,
Estelle Tang, BuzzFeed News senior culture editor

Please enjoy this edition of Feudwatch, a column wherein Scaachi Koul talks about a feud she is enjoying, is engaged in, or perhaps…both.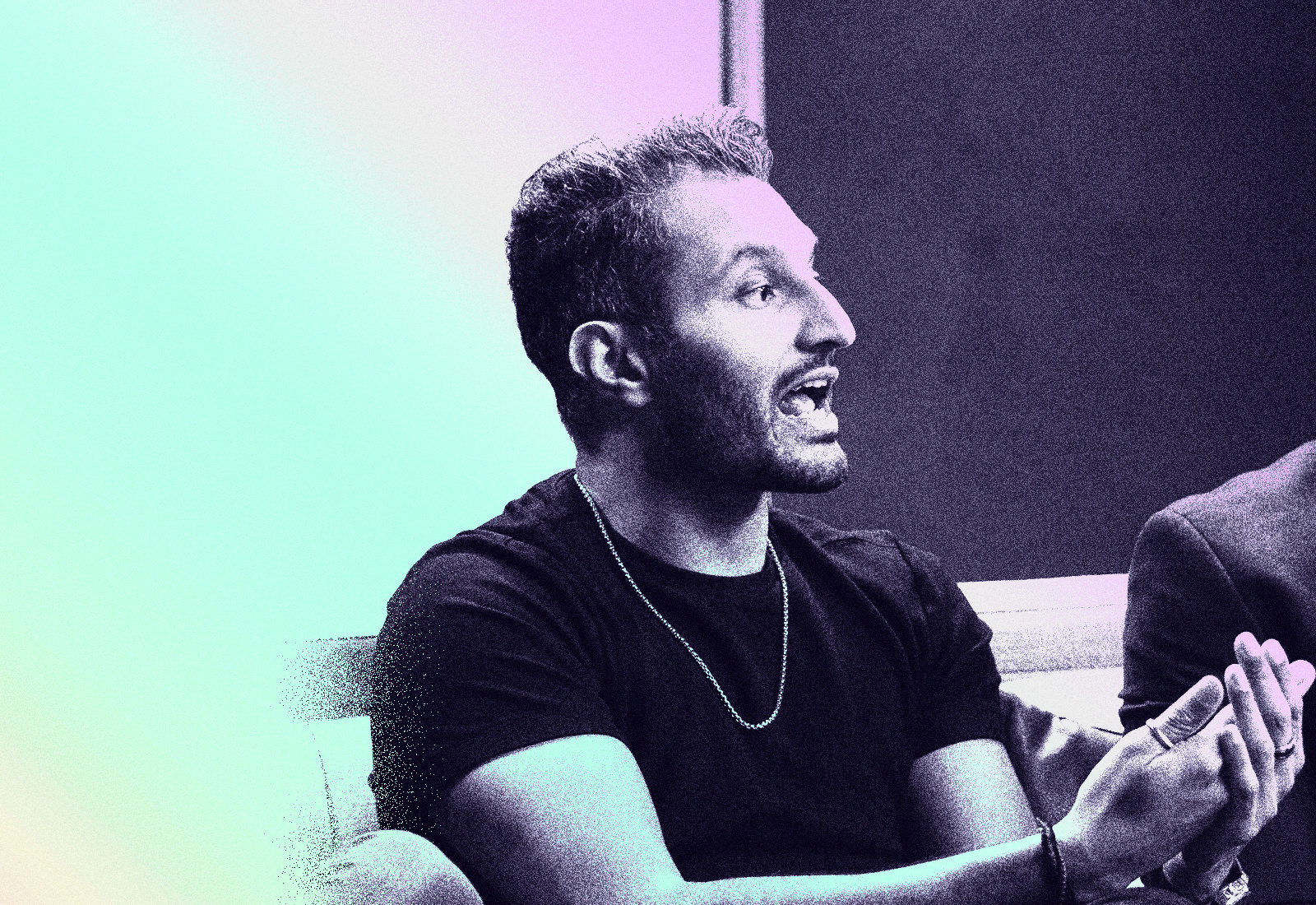 Abhishek "Shake" Chatterjee vs. everyone, literally just everyone

Well, well, well, if it isn't the consequences of his actions: Weeks after the second season of Netflix's Love Is Blind wrapped, including a grueling reunion episode during which we were all devastated to end up siding with Nick and Vanessa Lachey (my god), Abhishek I'm-Not-Calling-Him Shake Chatterjee remains the show's most enduring villain. Unrepentant, sexist, and self-loathing, Abhishek has taken a unique place in my heart as the worst person in the world.
While on the show, he waxed poetic about how he didn't really like to date within his own race — or anyone nonwhite, for that matter — and how important it was to be able to physically lift his future wife on his shoulders. Though he did eventually get engaged to the exceedingly hot Deepti, she dumped him at the altar after he kept waffling about whether he was attracted to her or not. He sucks! What a perfect bad guy for us all to hate, and what a gift it is that he's extending his 15 minutes of fame a little while longer so that we have a reprieve from, you know, all the wars. What's next, you ask? A podcast, apparently, one that I am sure tens upon tens of people will listen to.
I hate Abhishek just as much as the next guy, but I'm also rather tickled by the internet's villain du jour being a brown guy. This is the diversity I've always wanted! Listen, every brown woman knows a brown guy like Abhishek. We know his whole bag: how he refuses to go by his actual name and has instead invented a Westernized one for white people to pronounce with ease, how he exclusively dates blonde white women, how much he has internalized his community's — our community's — fat-shaming and turned it outward like a hose full of shards of glass, and how the perception of the neutered brown man has driven him to present as oversexualized, overconfident, and yet, pathetically insecure. The desexualization of Indian men is largely the fault of colonialism, but that presumed haplessness has made some men in the community uniquely annoying. It's reasonable to resent the emasculation; it's unreasonable that the resentment tends to target brown women first. We get it! You think about sex a lot! Leave me alone and call your mother!!!
The schadenfreude in this particular public flogging is, frankly, quite personal. I didn't just know Abhisheks in my life, I dated them: boys who didn't want their white friends to know about me, but didn't want their brown friends to know about me either. There is indeed a perverse pleasure in watching the world descend on this man in a way that I always wanted to see in high school or at the mandir.
There is some merriment in watching Abhishek's public persona melt down because a brown girl tore strips off him on the most popular streaming service that exists. If he had been so shitty to a white woman, the resulting vindication wouldn't be as sweet for me. I don't really want to root for a wounded white woman here. There's a long tradition of white girls calling brown men creepy or weird or lecherous, often without cause, and boy am I glad we didn't have to have that conversation this time around. It probably would've directed unwarranted racism at Abhishek, and I especially don't want to feel bad for a guy who self-compares to Apu. Apu???? Come on, man, we're all fighting the good fight out here, can you at least get in formation?
Winner in spirit: Me! I love mess!
Winner in actuality: Racism, as always, somehow. —Scaachi Koul

Welcome to I Like the Sound of That, where Michael Blackmon goes deep on a song he's currently obsessed with.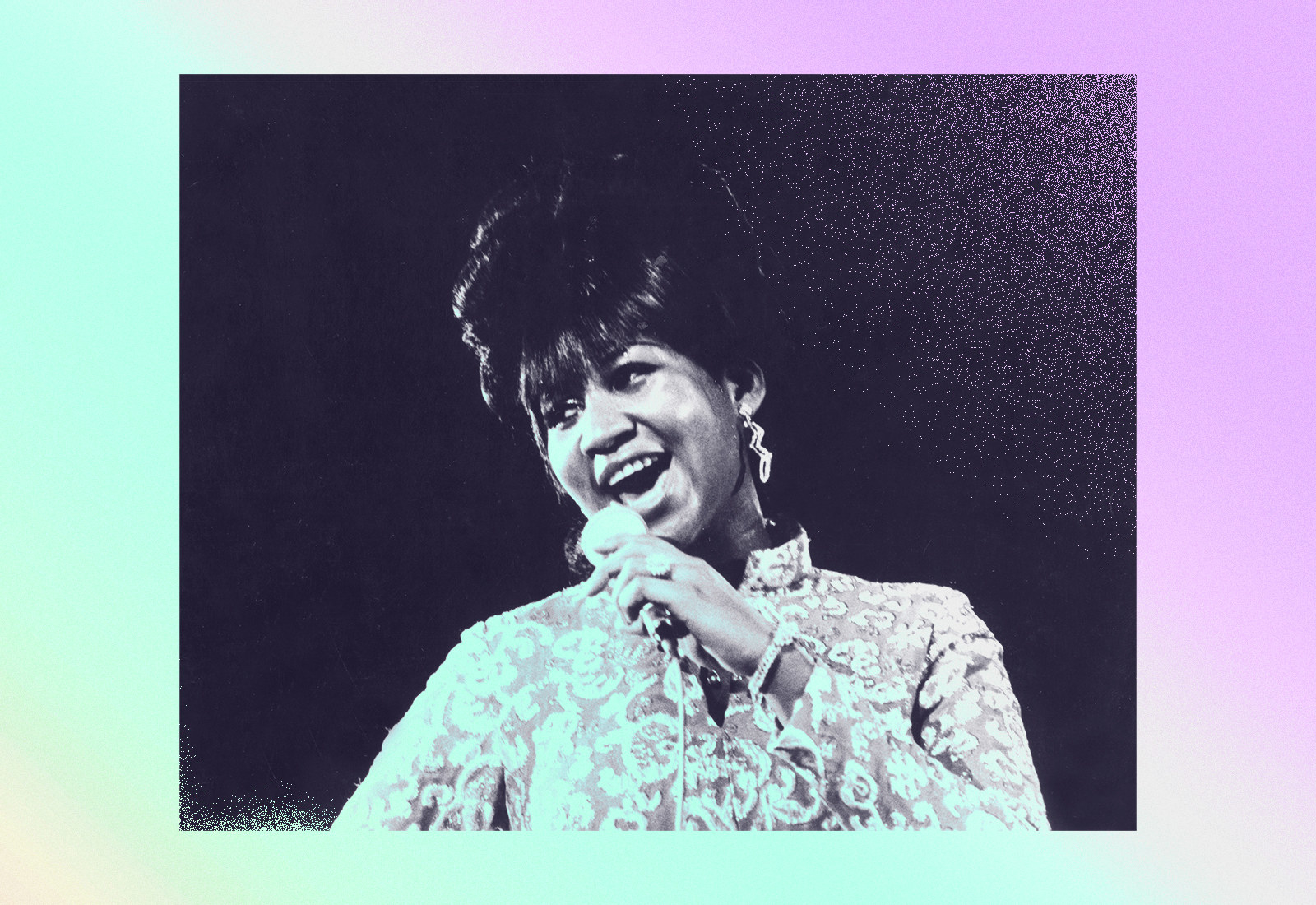 "You Send Me" by Aretha Franklin (1968)

There's something about the first glimpses of springtime that make me want to fall in love. The sun's out a bit longer than usual and flowers have begun to bloom. People are coming out of their hermit state of mind, wearing fewer clothes in order to frolic with one another.
Love songs make up a majority of popular music, something like 60%, and some of the greatest are actually covers. The version of "I Will Always Love You" that was on The Bodyguard's soundtrack was written and recorded by Dolly Parton before Whitney Houston made it her own. And not to be hyperbolic, because I'm dead serious, but I think every cover Mariah Carey has ever sung rivals the original version. Take that, Jackson 5! Sorry about it, Journey! Def Leppard, she ate y'all up!
Last year, one of my most played albums was Aretha Franklin's Aretha Now, from 1968. Franklin's rousing, unmatched vocal ability is on full display (even more impressive, the entire album was recorded in just five days). I blasted it from beginning to end, from morning to evening, but even though they're all grade-A, capital-H hits (most will be familiar with "Think" and "I Say a Little Prayer"), there's one song that stirred my soul unlike any other. "You Send Me" is the Queen of Soul's rendition of Sam Cooke's 1957 ballad. Cooke's version hit No. 1 on the R&B records charts and Hot 100, but Franklin's cover didn't have the same chart success. But when has popularity ever equated to taste?
It begins sweetly: "Darling, you send me," she sings, drawing out the "you," luxuriating in her feelings. Compared to the reserved vocals of the Sam Cooke original, Aretha's feels much more urgent, like how you feel when you're smitten beyond belief and want to shout about it. It's vulnerable and infectious; just wait until you hear the brilliant climax. If the person you're with doesn't make you feel the way this song does, is the relationship even worth it? Probably not.
Love can be amazing. It can make you feel flustered and overcome with emotion. Some of us have that in our lives; some of us don't, or may not even want it. But no matter what, Aretha can make us all feel the exact same way. —Michael Blackmon
Hi and welcome to Like and Subscribe, Stephanie McNeal's column about the accounts she just can't stop following on social media.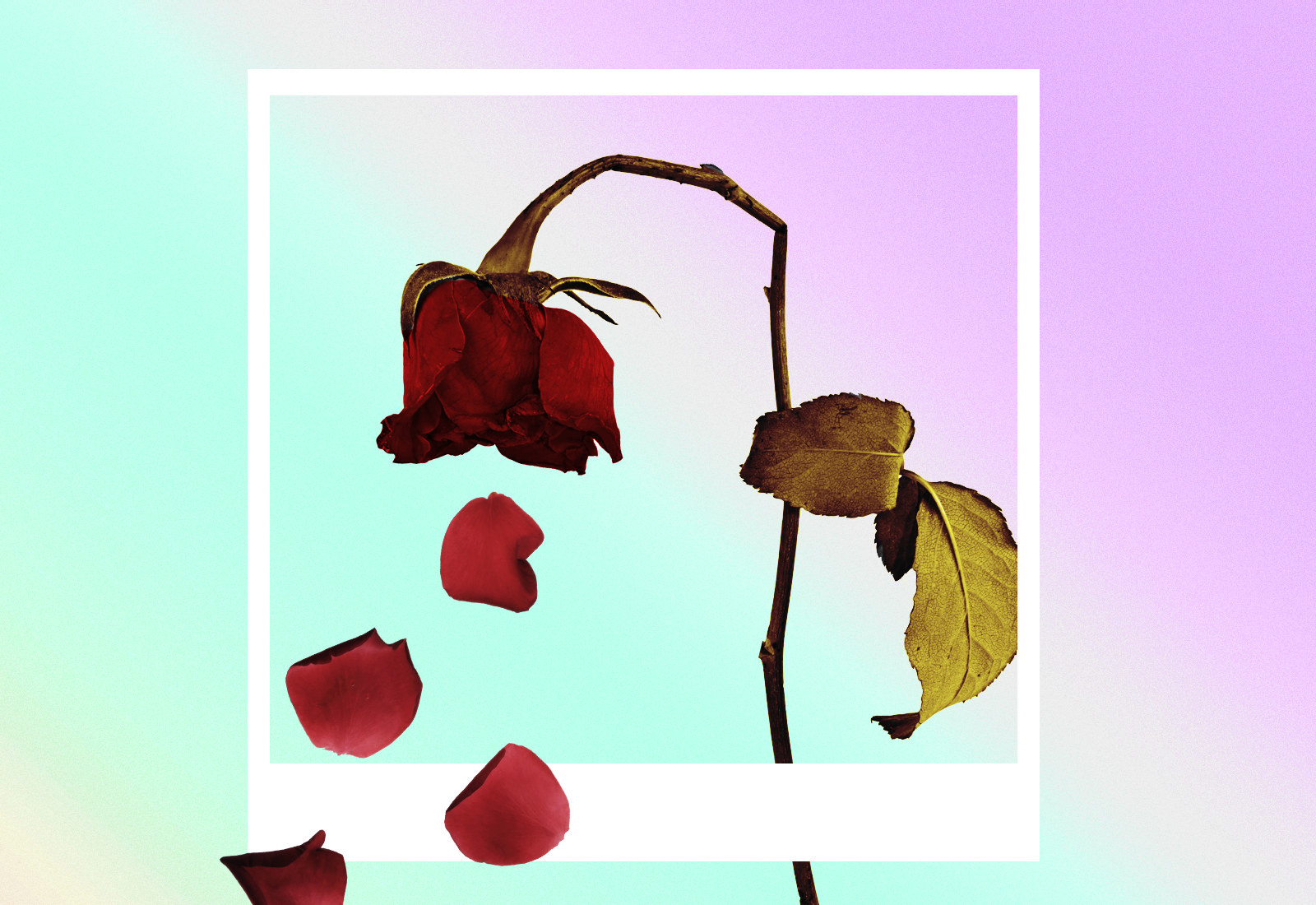 The Bachelor-to-influencer pipeline is dead. Sad!
It used to be that if you went on The Bachelor and became a finalist or made a big impression, you had it made.
Former Bachelorettes JoJo Fletcher and Hannah Brown have become top influencers, with more than 2 million Instagram followers each, and have also diversified into other projects like books and TV shows. Bachelor runners-up Hannah Godwin, Becca Tilley, and Raven Gates each have more than 1 million followers and are making bank. Even candidates who didn't crack the top three, like Ashley Iaconetti, Jade Roper, Carly Waddell, and Demi Burnett, were able to parlay their appearances on the franchise to cross that 1 million follower threshold.
Nowadays, though, contestants are struggling to break through. Recent Bachelorette star Katie Thurston hasn't hit a million. Susie Evans, the winner of the most recent Bachelor season, which wrapped this week, doesn't quite have 350,000 followers. Gabby Windey, the newly crowned co-Bachelorette for next season does, but barely, and the woman she is sharing the title with, Rachel Recchia, has just cracked 250,000. Even the Bachelor himself, Clayton Echard, has under 300,000.
What gives? It seems that the golden age of the Bachelor-to-influencer pipeline, which for some could essentially guarantee an entire new career, is dead. There are two likely explanations for this: oversaturation and authenticity.
The heyday of this phenomenon lasted from about 2015 to 2020, or in Bachelor terms, from Chris Soules' season to Peter Weber's. An appearance on the show during this sweet spot could pretty easily lead to a huge follower count, meaning you could quit your day job and be an influencer full time. Even those who weren't on the show until the end, like Caila Quinn (450,000 followers), were able to launch influencer careers.
By the time Peter's season rolled around in 2020, though, it seemed like many of the candidates, like 23-year-olds Hannah Ann Sluss and Madison Prewett, came on the show as much to launch their influencer careers as for marriage. They ended up as the final two contestants — Peter proposed to Hannah Ann but broke it off to give his relationship with Madison another chance — and both now have more than 1 million followers on Instagram. However, fans started to complain. They didn't want to watch a bunch of aspiring Instagram models looking for their big break. And by this point, there were dozens of Bachelor influencers to follow; if fans had spent years following multiple women from every season, their feed was getting a little full.
So it got a lot harder to break out as a social media star from the franchise. This is actually a net positive for the show. While I'm sure many of the candidates from Clayton's season would love to become Instagram famous, most of the women cast since Peter's season have tended to be less obvious about their goals, which makes for richer storylines and more interesting characterization.
But that doesn't mean all hope is lost for reality TV graduates. Recent cast members of newer, fresher, and more diverse dating shows, like Love Is Blind's Deepti Vempati (990,000 followers) and Natalie Lee (667,000 followers) and Love Island's Millie Court and Chloe Burrows (more than 1 million followers each) are riding the influencer wave to money town just fine. —Stephanie McNeal
DID YOU MISS...?
49 Books Coming Out This Spring You Won't Be Able To Put Down
From steamy romance and scary thrillers to riveting sci-fi, memoirs, and literary fiction — here are the spring books we couldn't get enough of.
What You're Feeling Isn't A Vibe Shift. It's Permanent Change.
I was born during the longest period of global stability. Now, it appears all of that is fleeting.
Clayton Echard May Be The Worst Bachelor Ever. He Also Made The Show Good Again.
The Bachelor has always been absurd, but it reached new heights this season by leaning into the mess.
"When We Sign These Contracts, We Give Up Our Right To Complain": Behind The Scenes Of Real Housewives With Kandi Burruss
The songwriter of hits for Destiny's Child and Pink didn't know if reality TV was for her. Over a decade later, she's one of the highest-paid castmates. Is it still worth it?
"The Dropout" Makes Me Feel Bad For Elizabeth Holmes, And I Don't Like That
Like a lot of TV about scammers, it's fun to watch. But if you think about who you're rooting for, it sours considerably.
19 Fantastic Books That You Must Read For Women's History Month
Happy Women's History Month! I'm once again asking you to go read more female authors. ●