Oklahoma Women Brace For Abortion Restrictions
The latest in a long series of measures advanced by the anti-abortion movement.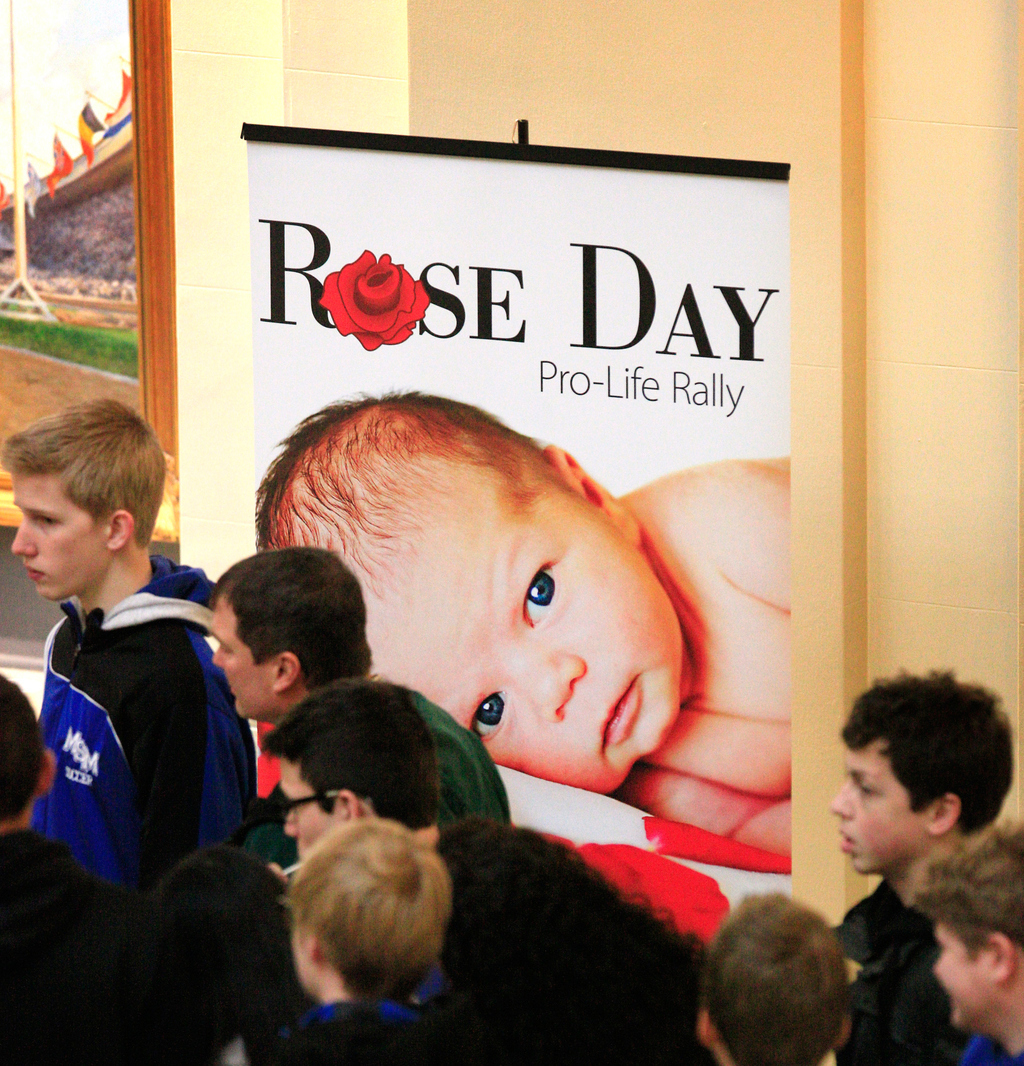 Oklahoma's legislature is the latest to consider new abortion legislation that will make it substantially harder for, in particular, poor women to end their pregnancies.
The Oklahoma House of Representatives last month voted to require doctors who provide abortions to have admitting privileges at a hospital within 30 miles of the clinic where those abortions are performed; the bill is currently before the state Senate.
The bill's sponsor, Rep. Mike Ritze, an anti-abortion Republican, said the bill is aimed to protect women's health — and that it's inspired by the recent case of a Philadelphia doctor, Kermit Gosnell, who was convicted of operating far beyond legal limits and under filthy and dangerous conditions.
"The point we need to emphasize is that abortion is legal," Ritze told BuzzFeed. "All we want is to make sure they're safe. You as a woman, would you want to put yourself at risk?"
But the legislation is also the latest in a long series of measures advanced by the anti-abortion movement that have the effect of making the procedure more expensive and less accessible. Oklahoma has already banned abortion after 20 weeks — and requires a 24-hour waiting period after making an appointment to have the procedure and be informed of the risks and alternatives. Doctors must also inform patients that the person who impregnated them would be responsible for child support. The new legislation is similar to a measure in neighboring Texas; North Dakota, Wisconsin, Alabama, and Mississippi have all passed similar measures that have been temporarily blocked by federal courts.
And the prime mover behind the regulation has not been the medical lobby. The American Medical Association (AMA) and American Congress of Obstetricians and Gynecologists (ACOG) opposed the restrictions in an Amicus Brief filed in the Texas case.
Abortion rights advocates, meanwhile, warn of dangerous consequences.
"Texas is such an unfortunate example of what happens with these restrictions," said Tamya Cox, staff attorney and lobbyist of Planned Parenthood of the Heartland, and who said the burden of the Oklahoma law would fall most heavily on Latina and Native American women. (Undocumented women, in particular, may find it difficult to travel, said Kimberly McGuire, director of public affairs for the National Latina Institute for Reproductive Health.)
According to Cox, Planned Parenthood's main fear is that women will resort to alternative methods if two of the three abortion clinics in Oklahoma are forced to shut their doors. "When women don't have access, they take desperate measures. This is definitely not about safety."
Another advocacy group, Oklahomans for Reproductive Justice, put BuzzFeed in touch with Oklahoma women who have had abortions and strongly oppose the restrictions.
Serena, who did not want to use her real name for safety reasons, said she was in a financially and emotionally precarious position when she had a abortion in Norman, Okla., in 2010. Though her partner earned a substantial income, she was not allowed to spend any of it. "I was even afraid to take my kid to McDonald's," she said. Even now, Serena struggles financially as a single mother earning $12 an hour as a nursing student and assistant.
Had she not had access to Dr. Burns' abortion clinic in Norman, Serena said her life would have turned out completely different. "I would have had a second child and would have been stuck with him [her boyfriend] forever. He would have beaten me to death in front of my kids. These are services that kept me safe. I would have hurt myself."
Elle, who also declined to use her real name for safety reasons, was a student in college when she had an abortion in 2006 in Oklahoma City. She said she didn't have much money and had been impregnated by a casual partner who she later learned had gone to jail for domestic violence. "I knew I could never have a child with him. It was an unsafe situation," she said.
Before seeking an abortion, Elle said she tried drinking and starving herself until she terminated the pregnancy. "A lot of women end up hurting themselves. It scares me. I wish they [politicians] would understand that making it illegal or hard to access is not going to stop it."
Elle said that it makes her angry when she sees anti-abortion billboards targeted toward women of color. "They don't understand the economic factors that go into these choices," she said. "It's sickening to see them place blame on women instead of looking at why the numbers are this way."