This Dude Who Was Stranded At Fyre Festival Is Now Selling Merch To Make Up The Cost Of His Ticket
"It's hysterical to see that somebody failed this epically," one merch shopper told BuzzFeed News.
Fyre Festival was a serious disaster. People spent thousands for tickets and it was marketed as a luxurious event. But the actual festival in the Bahamas was far from that: It descended into absolute chaos and was canceled its first day.
One festival attendee, Chris, decided to try to recoup the cost of his ticket on Monday by selling merch from the festival at a pop-up shop in New York City.
Chris, who was stranded at the disastrous festival, told BuzzFeed News that the festival merch came from a storage unit. His friend, he said, who buys and sells units, noticed a familiar name on one and tipped him off.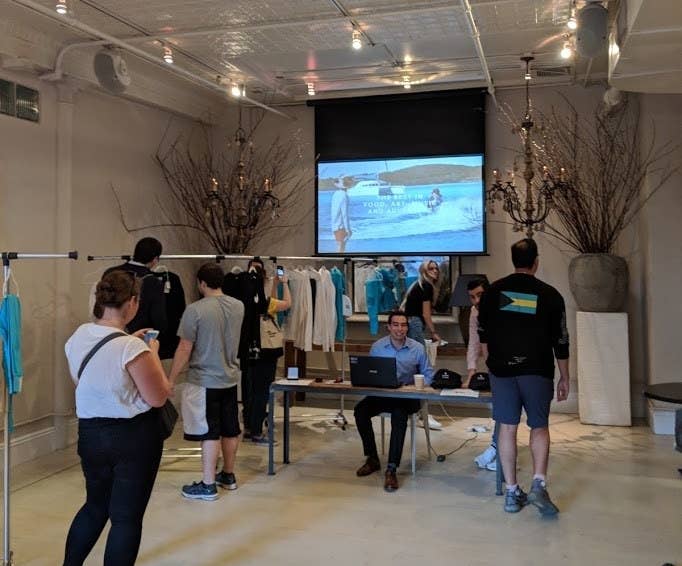 One shopper who was looking through the merch on Monday, who wished to remain anonymous, told BuzzFeed News that she had interviewed for an office manager position with the festival.
"It's hysterical to see that somebody failed this epically," she said.
Here's a look at some of the merch that was available. These hats for $50: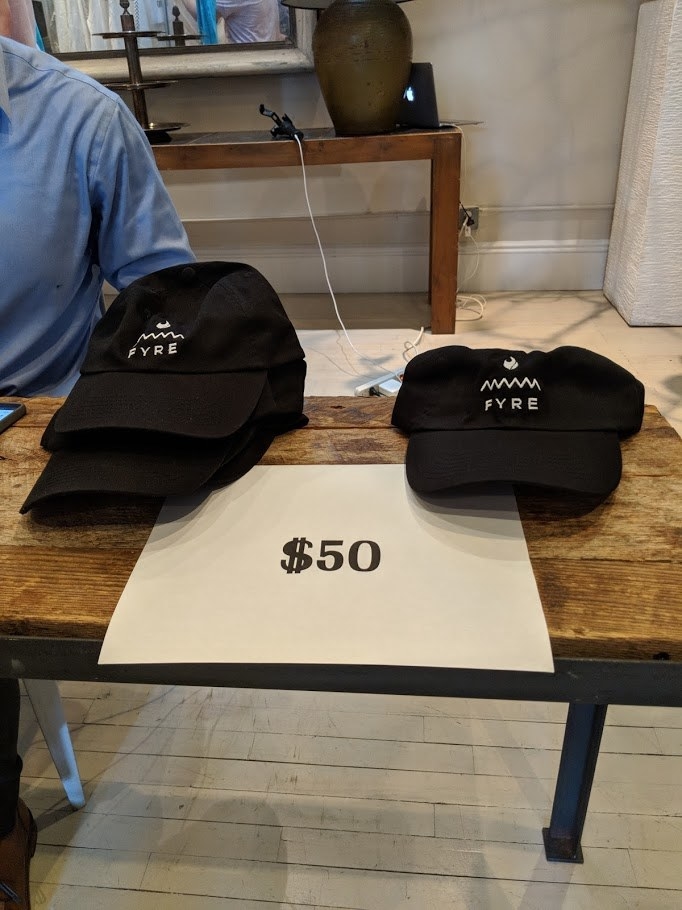 This $200 sweatshirt: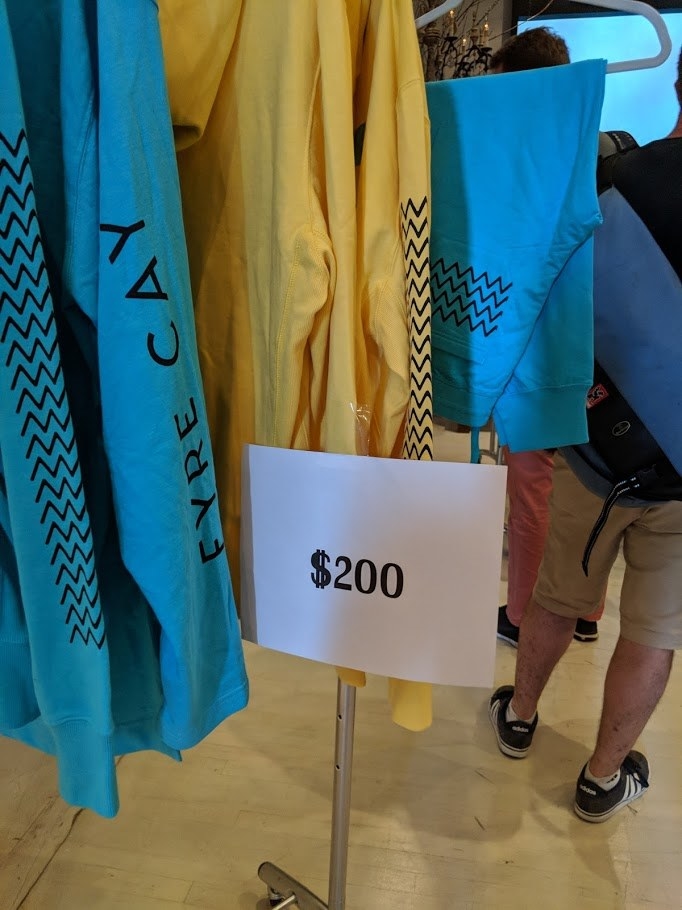 And this pair of $100 sweatpants: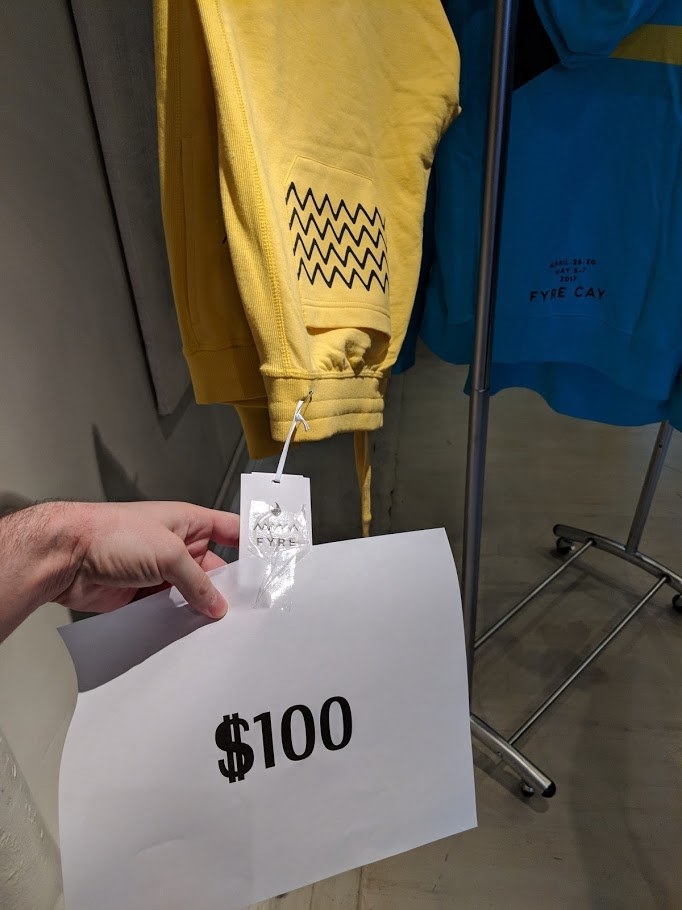 Another shopper, Eugene Butler, told BuzzFeed News that it was hard for him to explain why he was at the merch shop.
He viewed a piece of merch from the event as an "artifact" from the festival.
"It's kind of difficult for me to articulate in a defensible way why the Fyre Festival as it was going on was such a fascination, and why I'm probably going to drop like 200 dollars on something I'm never going to wear," he said.