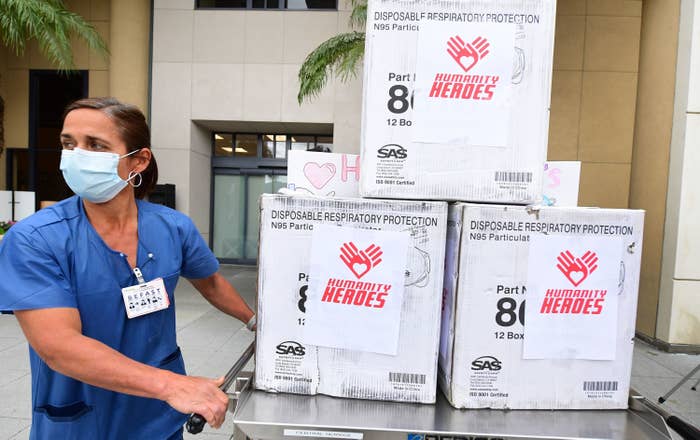 The journalists at BuzzFeed News are proud to bring you trustworthy and relevant reporting about the coronavirus. To help keep this news free, become a member and sign up for our newsletter, Outbreak Today.

Two California men were arrested on Monday in connection with an alleged conspiracy to sell $4 million worth of personal protective equipment they didn't actually possess.

In a criminal complaint that was unsealed in federal court in Brooklyn, prosecutors allege that Donald Allen, 62, of Riverside, California, and Manuel Revolorio, 37, of Rancho Cucamonga, California, lied to an undercover agent about their business experience and inventory of surgical face masks and KN95 respirators in an effort to get a potential investor to wire them millions of dollars. They're now facing federal fraud charges.
In recent weeks, the market for face masks and respirators has become highly competitive and often corruption-filled, as swindlers have fed off the desperation of health care providers, governments, and individuals desperately searching for scarce equipment during the global coronavirus pandemic.
"The defendants sought to take advantage of the urgent national need for life-saving personal protective equipment through a fraudulent scheme designed to line their own pockets," Richard P. Donoghue, the US attorney for
the Eastern District of New York, said in a statement.
Donoghue added that his office was "working tirelessly to ensure that scam artists who seek to capitalize on the worldwide pandemic will be brought to justice."
On April 9, the day after Allen spoke with a potential investor — who has pleaded guilty to a separate crime and is now working with federal authorities — Allen and Revolorio allegedly set up a website for their company, International Commerce and Investment Group, that falsely claimed they had been working closely with global traders, medical institutions, and other companies to supply personal protective equipment since 2014.
In fact, International Commerce and Investment Group was incorporated in September 2017 as a real estate investment firm with Allen as the vice president and Revolorio as the president. According to the complaint, the company did not get involved with medical supplies until March 2020. The toll-free telephone number listed on the "contact us" page of the website actually connected to automated message advertising an adult telephone service.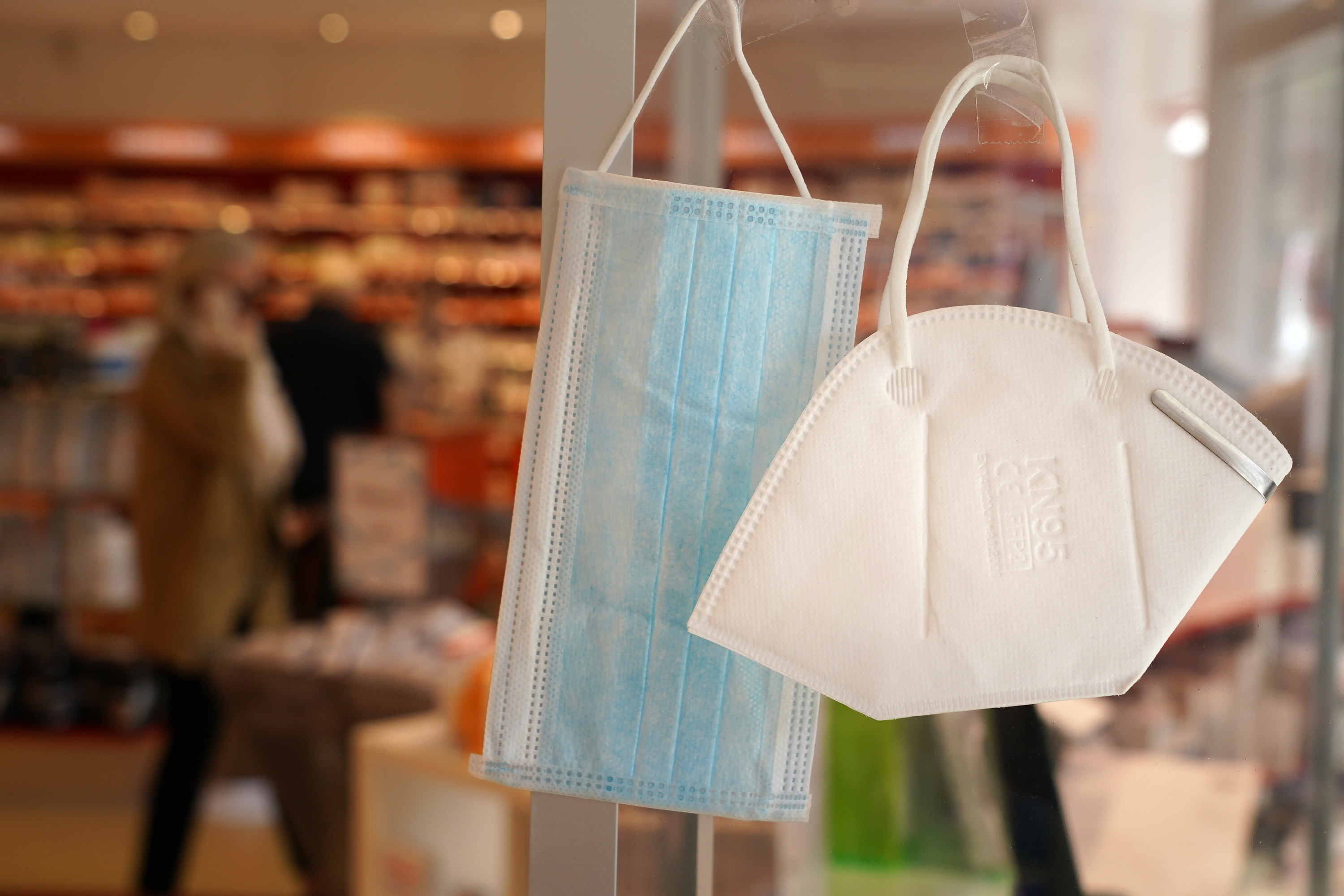 The defendants also claimed that they already had contracts and agreements in place to sell millions of masks in an effort to pressure the potential buyer into wiring them the money quickly, the complaint said. Allen allegedly told the undercover agent that they had been in contact with an NFL franchise about buying masks.

The pair also allegedly misrepresented how many masks they had available. At one point, they claimed to be selling 1 million masks that were, in fact, owned by an entirely unrelated third party, federal authorities said. They even went so far as to seal and shrink-wrap empty boxes, slapping fake 3M labels on some, the complaint said. When the undercover agent posing as an associate of the investor arrived at Allen and Revolorio's office, they allegedly told the agent that the boxes were full of masks, but when federal agents eventually searched the office, they found that most of the 120 boxes were empty.
In all, Allen and Revolorio were trying to sell $4,838,000 worth of personal protective equipment, including 2.5 million three-ply surgical masks and 500,000 KN95 respirators. When federal officials searched a Rancho Cucamonga
warehouse, they only found 33,305 three-ply surgical masks — less than 2% of the amount they would have needed to fulfill that order. And, authorities said, it's not even clear that the pair owned those masks.
According to the complaint, Allen and Revolorio said they had only made three sales so far: An unspecified number of masks were sold to Revolorio's sister in Boston; 16 cases of masks were sold to a customer in Texas for $2.50 each after Allen and Revolori paid $1.25 each, a 100% markup; and 10,000 KN95 masks were sold to a couple in Florida for $3.30 each, marked up from $2.80 each.
Allen and Revolorio added that they were planning to sell the three-ply masks to the investor cooperating with federal officials for $0.76 each after purchasing them for between $0.52 and $0.53 apiece.
"The alleged behavior here is nothing short of a betrayal of fellow citizens — both those serving on the front lines, and the communities who need those essential workers able to safely serve," William F. Sweeney Jr., assistant
director in charge of the FBI's New York field office, said in a statement.
"The FBI will continuously work to identify and hold accountable any company, individual, or entity whose intention it is to unlawfully take advantage of the current pandemic," he concluded.