That Guy Who Went Viral For Popping Balloons With Knives Just Had A Bad Accident
The lesson: Do not leave your knife sculpture lying around.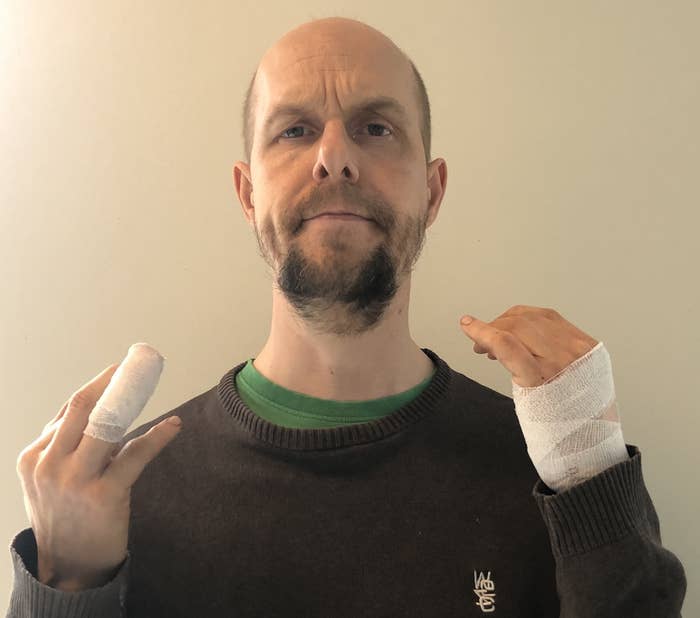 Norwegian performance artist Jan Hakon Erichsen really likes playing around with knives.

Late last year, videos of the artist popping balloons with a variety of homemade contraptions rigged with knives went viral after he posted a two-minute compilation of his work to Twitter.