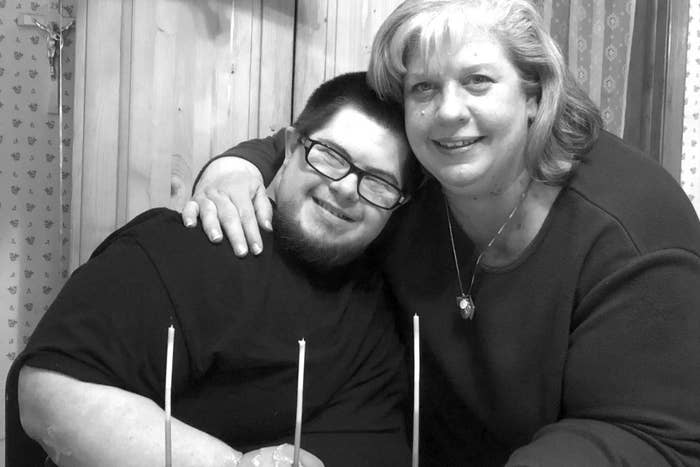 The journalists at BuzzFeed News are proud to bring you trustworthy and relevant reporting about the coronavirus. To help keep this news free, become a member and sign up for our newsletter, Outbreak Today.

Thomas Martins loved to celebrate his birthday.
"For months ahead of time he would constantly be reminding us about his birthday," Rudy Reitz, Martins' stepdad, told BuzzFeed News. "And then all of a sudden this hit, so we were trying our best to reassure him that we would have some sort of a birthday celebration.
"Even when I was with him in the hospital, he was asking about his birthday, and I told him, 'Don't worry. We'll fix you up. We'll get out of here and you'll have your birthday.'"
Martins died of COVID-19, the disease caused by the novel coronavirus, on April 6, the day he turned 30.
It was just nine days after his mother, Carolyn Martins-Reitz, died from the same disease.
"They were each other's whole world," said Reitz. "Her entire life revolved around making sure that Thomas was healthy, loved, and stayed active."
Martins, who had Down syndrome, never left the hospital, but he did get one last birthday party: He had been attending the Felician School, which serves students with special needs, since he was a child. Up until he fell ill, he was a part of the school's over-21 program. In the wake of Martins-Reitz's death, it was his school family who stepped in to give him one last birthday party.
School officials sent a birthday cake and a bunch of pizzas to the hospital. They also set up a video chat for all his friends at school to sing him "Happy Birthday."
"The nurses brought the screen into the room, and probably 20 people all sang 'Happy Birthday' to him with a cake," said Reitz. "He passed away not long after that, so one of the last things his subconscious got to hear was people singing him 'Happy Birthday.'"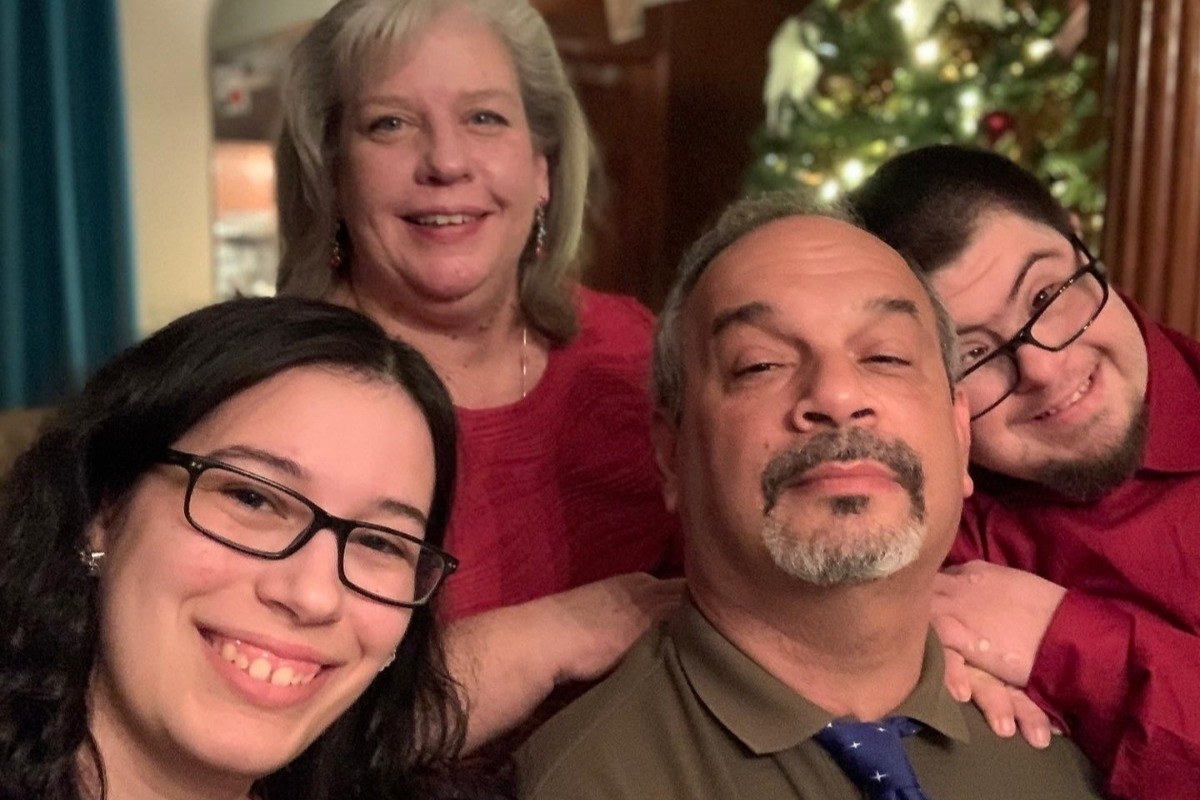 Carolyn Martins-Reitz was an active member of her community in Kearny, New Jersey.
In addition to her work as an advocate for people with Down syndrome and raising two children, Thomas Martins and Sharon Reitz, she was an active member of her church, St. Casimir's Roman Catholic Church in the Ironbound neighborhood of Newark. She was president of the Rosary Society, Thomas and Sharon were altar servers, and Rudy was an usher. Carolyn also worked as a graphic designer for the Archdiocese of Newark.
She had a lot on her plate but always seemed to manage it all with a big smile, said Joni Forte-Lewin, a close friend since childhood.

Carolyn Martins-Reitz and Forte-Lewin grew up like sisters after Carolyn moved across the street when they were both in elementary school. Thomas was Forte-Lewin's godson.
"Everyone loved them," said Forte-Lewin, who has set up a GoFundMe to help the family cover the mounting expenses. "Thomas was a big, bright light, just like his mother. They were just lovely, lovely people."
"The hardest part is: I can't get in my car and drive down to their house and give them a big hug. And that's all I want to do. So I'm kind of bouncing off the walls here, and the GoFundMe has helped me to channel my energy," added Forte-Lewin. "More than anything, I want to see Rudy and Sharon get a clean slate so they can move forward without having to worry about anything. That's my main goal. I don't want to see them saddled with debt forever."
Rudy Reitz and his daughter, Sharon — who will be graduating from her mother's alma mater, the School of Visual Arts in New York City, in a matter of weeks — have also tested positive for COVID-19. But both are recovering well.

"For right now, I'm basically just picking up my emotional pieces and being with my daughter and bonding," said Reitz. "The light at the end of this is we have a tremendous amount of people who care about us: family, friends, and our church community."