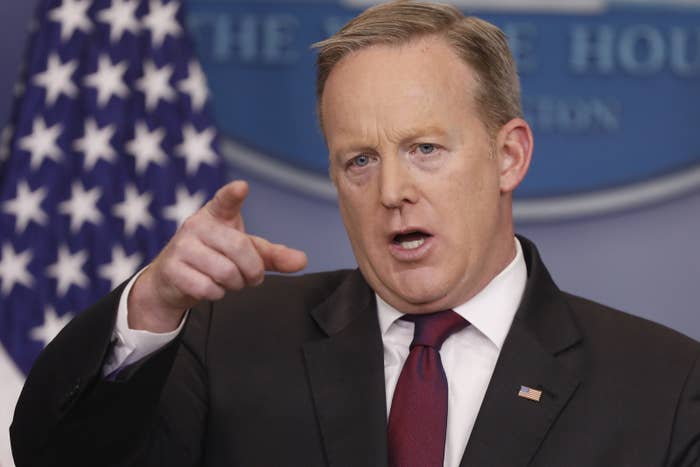 WASHINGTON – White House Press Secretary Sean Spicer said Thursday that "there should be greater enforcement" of federal laws prohibiting the use of recreational marijuana.
The comments, the first the new Trump administration has made on the issue, signal a potential conflict with the eight states that have recently legalized marijuana for recreational usage.
Under former president Barack Obama, the Department of Justice instituted a policy in 2013 stating that the federal government would not challenge states that had legalized recreational marijuana usage if those states regulated it strictly.
But Spicer said Thursday the Department of Justice will be "further looking into" the recreational use of marijuana, and directed follow-up questions to the department.
The Justice Department, however, told BuzzFeed News this week that it had "not yet addressed this issue in the new administration, or announced any changes or updates to the 2013 policy."
Asked if the department was in discussions to change the policy, spokesperson Wyn Hornbuckle said: "We'll decline to comment."
President Donald Trump said during the election campaign that he wasn't a fan of legalizing marijuana for recreational use, but that he would respect states' decisions on the issue.
Tom Angell, founder of the pro-legalization group Marijuana Majority, said in a statement Thursday that Trump "reneging on his promises would be a political disaster and huge distraction from the rest of the president's agenda."
"If the administration is looking for ways to become less popular, cracking down on voter-approved marijuana laws would be a great way to do it," Angell said, pointing to a recent poll by Quinnipiac University that found that 71% of American voters would oppose the enforcement of federal marijuana laws on states that have legalized it for either medical or recreational use.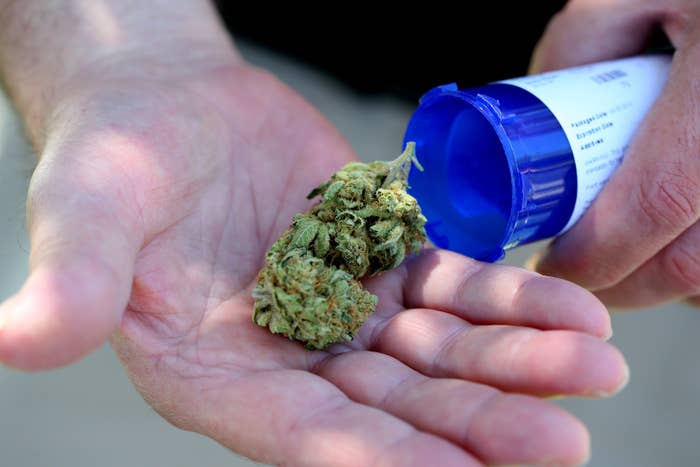 Spicer said Trump will respect states' decisions to legalize medical marijuana, as he "understands the pain and suffering that many people go through who are facing especially terminal diseases, and the comfort that some of these drugs, including medical marijuana, bring to them."

States that have legalized medical marijuana are also protected from federal challenges by an amendment contained in recent funding bills. The current legislation, as well as the amendment, is up for renewal at the end of April.
But Spicer said "there's a big difference between" medical and recreational marijuana usage, and referenced the opioid crisis. "The last thing that we should be doing is encouraging people," he said. "There is still a federal law that we need to abide by."
Advocates have been bracing for a crackdown since Trump named Sen. Jeff Sessions, a staunch opponent of marijuana legalization, as his attorney general.
Marijuana industry executives had sharp criticisms of the Trump administration following Spicer's briefing. Steve Gormley, CEO of private equity firm Seventh Point LLC, called it a "disturbing departure" from Trump's previous statements on the issue.
"I suspect this issue will end up being litigated at the Supreme Court," Gormley said in a statement.
Isaac Dietrich, CEO of MassRoots, a cannabis app, said in a statement that he has "a feeling [the company's] stock is going to take a beating tomorrow, but that just creates an opportunity for investors who believe in the long term trajectory of the cannabis market."
Jeffrey Zucker, president of cannabis industry strategy firm Green Lion Partners, called Spicer's comments "ignorant and disappointing," and said the industry "will fight any pressure from the federal government to set back the significant progress that's been made thus far."