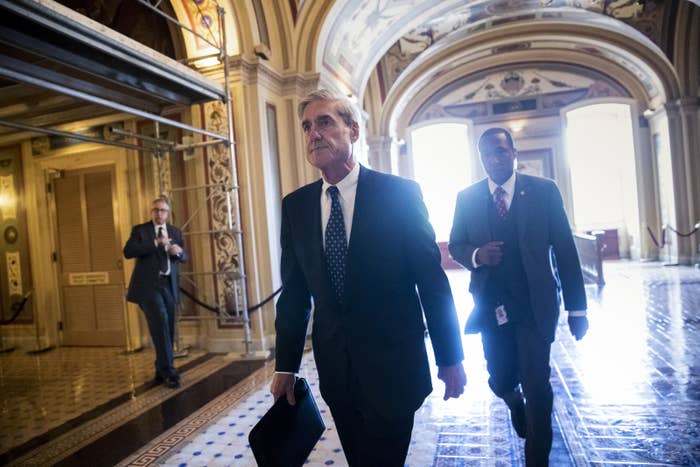 Special counsel Robert Mueller's investigation into potential collusion between the Trump campaign and the Russian government took a public beating this week as some Republicans, both in Congress and the White House, accused Mueller's team of being infected with political bias against the president.

Those Republicans seized upon approximately 375 text messages, provided to Congress by the Department of Justice this week, exchanged by two FBI employees between August 2015 and December 2016. One of those employees, Peter Strzok, served as a top investigator both on Mueller's team and on the Hillary Clinton email probe, but was removed by Mueller from the Russia investigation when he learned about the texts. The Department of Justice inspector general discovered the text messages on the employees' work phones while looking into the FBI's handling of the Clinton case.
"According to the documents produced last night to this committee, Mr. Strzok and Ms. Page referred to the President as 'an utter idiot,' 'a loathsome human,' and 'awful,' while continually praising Hillary Clinton and the Obamas," House Judiciary Committee chairman Bob Goodlatte said Wednesday at a hearing with Deputy Attorney General Rod Rosenstein. "These text messages prove what we all suspected: High-ranking FBI officials involved in the Clinton investigation were personally invested in the outcome of the election, and clearly let their strong political opinions cloud their professional judgment."
But the texts, which Democrats have accused Republicans of using to undermine the Russia investigation, paint a larger — albeit incomplete — picture of two employees frustrated by more than just Trump. Their targets also included Congress, Sen. Bernie Sanders, House Speaker Paul Ryan, Hillary Clinton's daughter, Chelsea, as well as the country's general state of affairs.
How the texts, which were reviewed by BuzzFeed News after the Justice Department made them available to the media, came to be released also remains a subject of controversy.
A Justice Department spokesperson said the department provided the texts to Congress after consultation with the inspector general. But in a letter Friday to Rep. Jarrold Nadler of New York, the top Democrat on the House Judiciary Committee, the inspector general said that though he "had no objection to the Department providing to Congress pre-existing Department records in its custody," no consultations took place "to determine whether releasing the text messages met applicable ethics and legal standards before providing them to Congress."
The letter, signed by Inspector General Michael Horowitz, also said the Justice Department "did not consult with the OIG before sharing the text messages with the press."
The Justice Department spokesperson, however, said it had "consulted senior career legal/ethics experts" in the department to determine there were "no issues" with the release. The spokesperson, Sarah Isgur Flores, added that once the texts were given to Congress, "there was no legal or ethical obligation against sharing them [with] media."
In the released texts, Strzok and Page ranted about a bipartisan cast of political figures as both parties picked their candidates.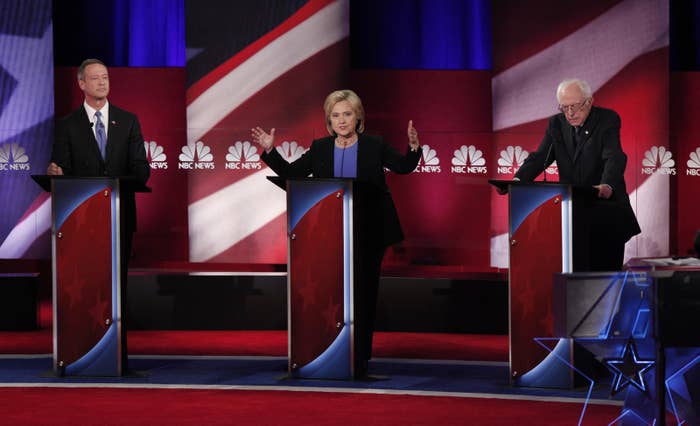 During the primaries, Strzok called former Democratic presidential candidate Martin O'Malley "a douche" and "a freakshow," and Sen. Bernie Sanders "an idiot like Trump."

"Hopefully you get home in time for crazy-ass grain storage pyramid Ben Carson tonight," Strzok told Page in July 2016 when Carson, who ran for the GOP presidential nomination, delivered a speech at the Republican National Convention in Cleveland. (BuzzFeed News reported that Carson once said he believes biblical figure Joseph built the pyramids to store grain, not to serve as tombs.)
And a few days later, around the time Chelsea Clinton appeared at the Democratic National Convention in Philadelphia, Strzok wrote, "I don't like Chelsea! Her husband even less…"
"I like Chelsea fine. Why not?" Page said.
"Self entitled. Feels she deserves something she hasn't earned," Strzok replied.
Neither seemed to like former attorney general Eric Holder. In July 2016, Page said she "booed at the tv" when she saw him on television. "Thank you," Strzok responded.
"At some point the Rep party needs to pull their head out of their *ss. Shows no sign of occurring any time soon."
Nor were they fans of House Speaker Paul Ryan. "I hope Paul Ryan falls and crashes in a blaze of glory," Page said in November 2015 after sending a news article. Strzok concurred, adding: "At some point the Rep party needs to pull their head out of their *ss. Shows no sign of occurring any time soon."

Or Congress, in general, for that matter. "Just leaving my meeting now," Page said on June 22, 2016. "How we make law in this country is offensive and irresponsible."
"I know it is. Its why I LOATHE congress," Strzok replied. "Can't wait to hear the story."
Republicans have accused Strzok of showing bias toward Hillary Clinton. But the texts paint a more nuanced picture.
Though he favored Clinton over Trump throughout the primaries and general election, Strzok appeared to muse in March 2016 about voting for Republican presidential candidate John Kasich, saying he identifies as a "conservative Dem."

"He asked me who I'd vote for, guessed Kasich," Strzok said (it's unclear who the "he" mentioned is). "I don't know. I suppose Hillary."
"He doesn't think you're an R, does he?" Page asked.
"VA's going to go to her anyway," Strzok said. "He thinks I wouldn't vote for her right now. He knows I'm a conservative Dem. But now I wonder."
At another point, Strzok suggested he might vote for Trump because of Trump's views on former NSA contractor Edward Snowden. "Ok I may vote for Trump," Strzok wrote on March 4, the day of the Republican primary debate in Detroit (Strzok and Page mention the city in their messages that day). "He was pretty much calling for death for Snowden. I'm a single issue voter. ;)"
Strzok also criticized Clinton's performance during the final presidential debate in October. "Hillary: Russia and WikiLeaks and highest levels of Russian Government and Putin!!! Drink!!!!" Strzok said.
"Oh hot damn," he continued. "HRC is throwing down saying Trump in bed with russia."
"She could do SO MUCH BETTER But she's just not getting traction. Jesus."
When Page called Trump an "utter idiot" in December 2015, it was in response to a Washington Post story titled "Donald Trump on Putin: 'Nobody has proven that he killed anyone,'" which she shared with Strzok.
"No doubt," Strzok replied.
On Aug. 15, 2016, with the FBI's Russia probe just getting underway, Strzok spoke about an "insurance policy" in relation to Trump, which has caught the attention of Republicans, such as Senate Judiciary Committee Chairman Chuck Grassley.
"I want to believe the path you threw out for consideration in Andy's office — that there's no way he gets elected — but I'm afraid we can't take that risk. It's like an insurance policy in the unlikely event you die before you're 40…" Strzok said. "Andy" could be FBI Deputy Director Andrew McCabe, Page's former boss.

"I want to know more about that discussion," Grassley said Thursday, adding that he's unsure exactly what they were talking about. He's sent a letter to the Department of Justice asking for more information about the meeting.
Another exchange Republicans have criticized is one from early August 2016, in which Page and Strzok talk about Strzok's ability to "protect the country."
"Jesus. You should read this. And Trump should go f himself," Page wrote, sharing a New York Times story titled "Moment in Convention Glare Shakes Up Khan's American Life." The article, published about a week after the Democratic National Convention, detailed the sudden step into the spotlight of Khizr and Ghazala Khan, Gold Star parents whose Muslim son was killed while serving in Iraq. Both had appeared at the convention, and Khizr, holding a copy of the Constitution, condemned Trump's views on Islam and immigration. The family's story became an event highlight, and drew widely panned criticism from Trump, who questioned whether Ghazala Khan had been "allowed" to speak.

"God that's a great article," Strzok said. "Thanks for sharing. And F Trump."
"And maybe you're meant to stay where you are because you're meant to protect the country from that menace," Page continued. "To that end, read this, 'Trump's Enablers Will Finally Have To Take A Stand.'" That article, an opinion piece from New York Times columnist David Brooks, accused Trump of being incapable of feeling empathy, citing the Khan story, and urged traditional Republicans to finally ditch a "psychologically off the chain" candidate.
"Thanks," Strzok said. "And it's absolutely true that we're both very fortunate. And of course I'll try to approach it that way. I just know it will be tough at times. I can protect our country at many levels, not sure if that helps…"

"I really like this," Strzok says later of the Brooks piece, citing the following passage about Trump: "He appears to have no ability to experience reverence, which is the foundation for any capacity to admire or serve anything bigger than self, to want to learn about anything beyond self, to want to know and deeply honor the people around you."
Strzok might not have been a fan of the Russia investigation, though.
"I HATE this case," Strzok said in October 2016 during an exchange in which he had earlier sent a Politico story about Trump associate Roger Stone saying he would cooperate with the FBI's Russia probe.
Strzok and Page appear to talk about internal tension at the FBI over the handling of the investigation into Hillary Clinton's email server.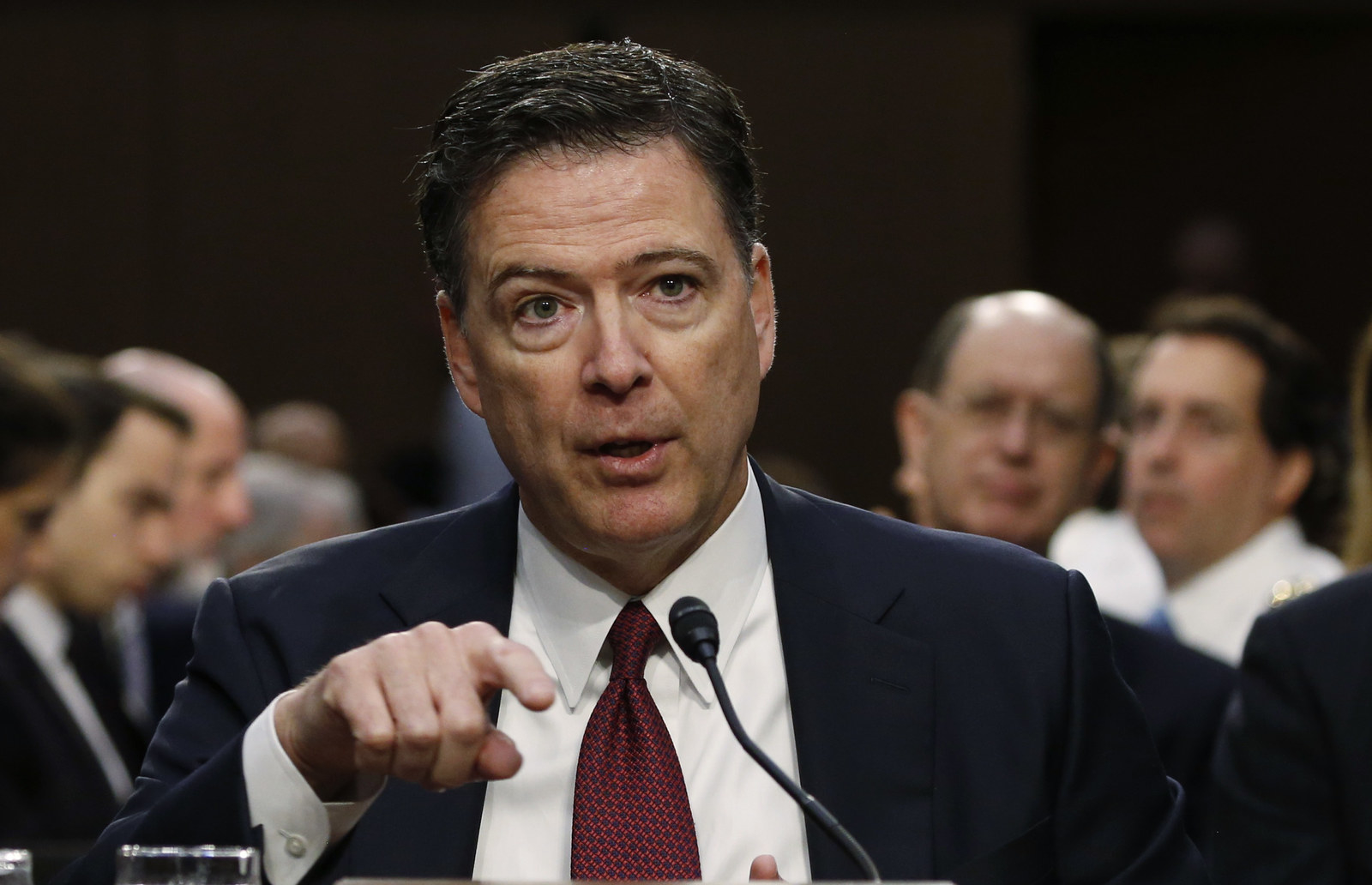 "I made the mistake of reading some stupid NY Post article about how agents are ready to revolt against D because of MY...now I'm really angry…" Strzok said on Oct. 7, 2016. ("D," based on other texts, appears to refer to then-FBI director James Comey, and "MY" appears to refer to "Midyear," the FBI's codename for the Clinton email investigation.) The article appears to be this one, and cited former FBI employees criticizing Comey's handling of the Clinton case. "There are a bunch of really ignorant people out there blinded by their politics," Strzok said.
Page agreed. "You can't read that sh*t," she said. "And honestly, let them. The bu would be better off without them." (Bu is short for bureau, as in Federal Bureau of Investigation.)
"Sadly reminds me how deeply politics, like religion, can sometimes blind objectivity," Strzok replied.
"Trump saying agents at FBI are furious at the MYE outcome and he's getting a special prosecutor," Strzok said a few days later, weeks before Comey would deliver to Congress the so-called "October surprise" letter that some suspect helped Trump win: The FBI had found new Clinton emails that seemed relevant to the case, which had been closed for months and hadn't resulted in charges.
Strzok and Page repeatedly expressed concern about the direction in which the country was headed, and attributed the problem to Trump.
"God this makes me so angry," Page said in August 2016, sending "Donald Trump Is Making America Meaner" from the New York Times.
"And I am worried about what Trump is encouraging in our behavior," Strzok replied. "The things that made me proud about our tolerance for dissent — what makes us different from Sunnis and Shias losing each other up — is disappearing."
"I'm worried about what happens if HRC is elected," he added.
The 375 text messages are a selection, not the entirety, of the texts between Strzok and Page, who were reportedly having an affair.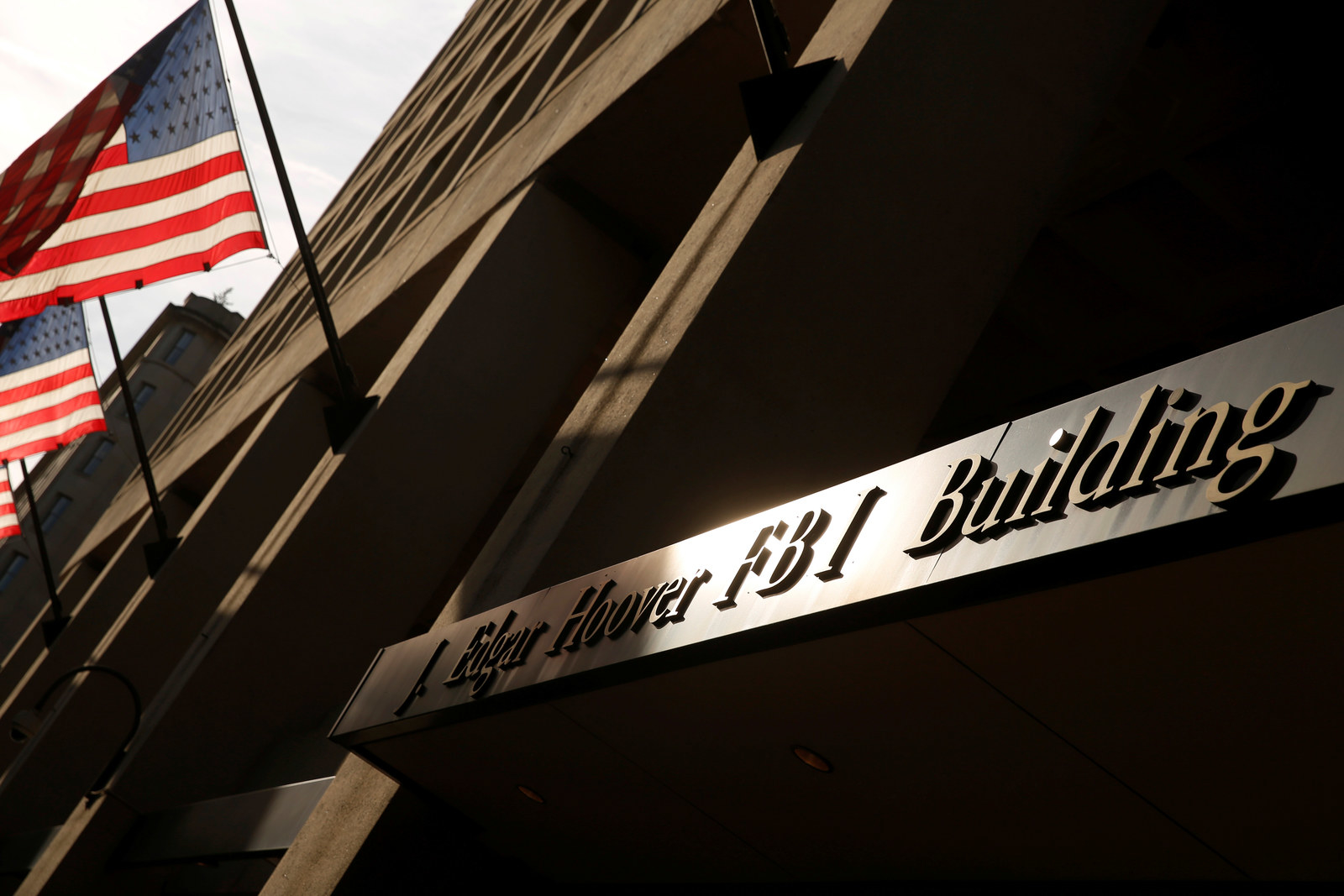 It's clear, based on references within some of the texts, that the texts are excerpts from conversations the pair were having on their work phones. And there are redactions even within the 375 texts provided to Congress. In the cover letter that accompanied the texts, the Justice Department said the "documents contain minimal redactions that protect the privacy interests of third parties and sensitive law enforcement information, and remove irrelevant information."

"The Department continues to review documents and will provide pertinent documents as they become available," the letter continued.
"So look, you say we text on that phone when we talk about hillary because it can't be traced, you were just venting bc you feel that that you're gone so much but it can't be helped right now"
FBI rules state that employees may "make minimal personal use of most office equipment" when it's on their own time and "the cost to the Government is negligible."
"The use of any government property, including computers and the Internet, for any partisan political activities is always prohibited," the regulations also state.
Though they did also talk about work, Page and Strzok appeared aware that political opinions expressed on their FBI phones could be problematic. "So look, you say we text on that phone when we talk about hillary because it can't be traced, you were just venting bc you feel that that you're gone so much but it can't be helped right now," Page wrote in April 2016, before the Russia investigation began.

"Right. But did you say anything other than work? I did, but may have only gotten smiles or blushes back," Strzok said.
Strzok has not been formally disciplined — at least according to FBI Director Christopher Wray.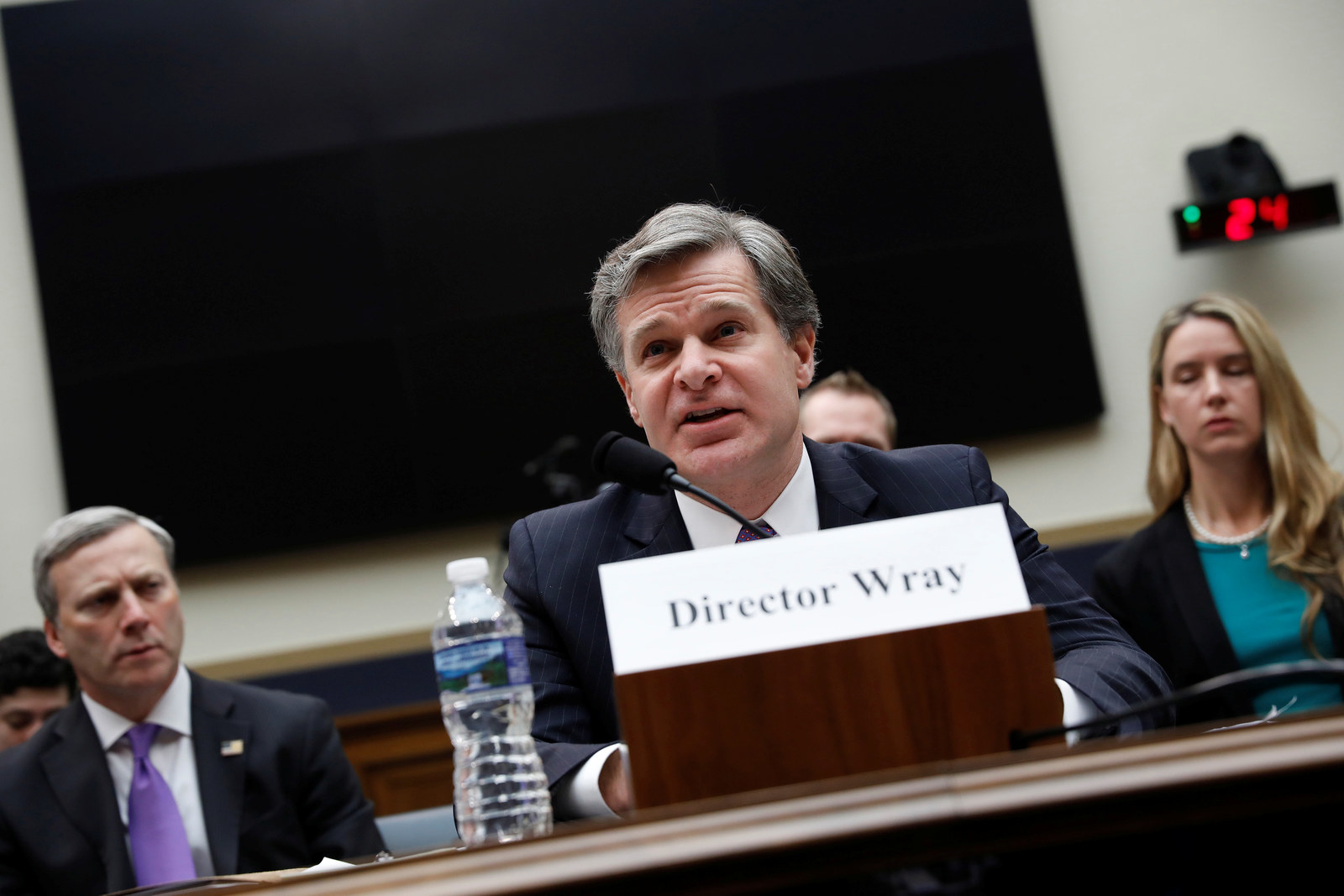 Wray, appearing before the House Judiciary Committee last week, said Strzok, a long-time counterintelligence agent, hadn't faced disciplinary action, but admitted he'd been relegated to working in the FBI's HR department. Page, a lawyer, reportedly left the agency before the special counsel's office was created.

Wray and others have said FBI employees are allowed to have and express political views. He said circumstances would determine whether an agent's privately expressed opinions would be cause for action.
In any case, Sen. Dianne Feinstein of California, the senior Democrat on the Judiciary Committee who has harshly criticized Republicans for using the texts to undercut Mueller's investigation, condemned Strzok's decision to express his strong political views. "He expressed it to one person," she said. "Clearly, he should not have. There's no question about that. It was very poor judgment."