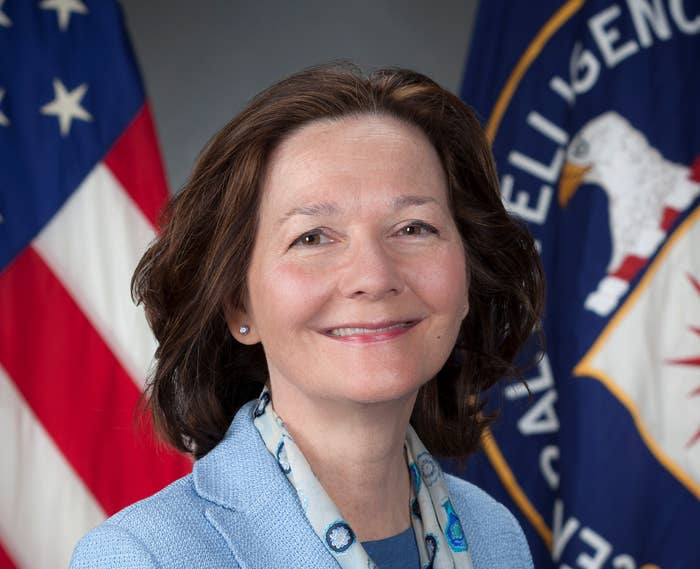 President Donald Trump has made no secret of his support for torturing suspected terrorists, declaring on the campaign trail that he would bring back waterboarding.
In private, however, his pick to be the next CIA director, who faces tough questions about her involvement in the agency's so-called enhanced interrogation program after the Sept. 11 terrorist attacks, has told senators she has no interest in getting the CIA back into the interrogation business at all.
In fact, Gina Haspel — a career officer who briefly supervised one of the CIA's secret overseas prisons where brutal interrogations took place — believes the military should handle interrogations while adhering to the Army field manual, which does not contain any of the so-called "enhanced interrogation techniques" that the CIA used in the aftermath of 9/11.
"She's very candid," West Virginia Sen. Joe Manchin recently told BuzzFeed News. "She does not believe the CIA should be in the interrogation business."
Manchin, a Democrat on the Senate Intelligence Committee who has yet to announce how he'll vote on Haspel's nomination but whose support could determine whether it's successful, says the now-acting director was "very straightforward" in their private meeting that she thinks civilian-led agencies should have no role in interrogations.
"It should be more or less the military with a code of conduct," Manchin said Haspel told him. "That was pretty astounding."
An administration official confirmed that Haspel has told senators that the CIA has no plans to get back into the interrogation business — "enhanced" or not — and that she believes the military should run interrogations while adhering to existing rules. She has told senators that the CIA "has learned difficult lessons after 9/11 and that those lessons have shaped her views on how she'll lead the agency," the official said.
"I think that she doesn't believe that interrogation should be part of the CIA's future," said North Carolina Sen. Richard Burr, the chairman of the Intelligence Committee, "which is what most, the majority of members of Congress believe, too, and I would say probably this administration."
Maine Sen. Angus King, an Independent member of the Intelligence Committee who has also met with Haspel, said Haspel told him as well that she does not believe the CIA should be an interrogator. Other senators on the committee declined to talk about their private meetings with Haspel, but a source familiar with some meetings said they had heard that Haspel was telling senators that the CIA should not be in the interrogation business.
Several news outlets reported Friday that Haspel has been telling senators she won't restart the CIA's torture program.
Haspel's closed-door meetings with senators are part of a sophisticated effort to persuade senators to confirm her as the agency's first female director. Haspel would replace Mike Pompeo, who led the agency after Trump's inauguration in 2017 until he was sworn in last week as secretary of state.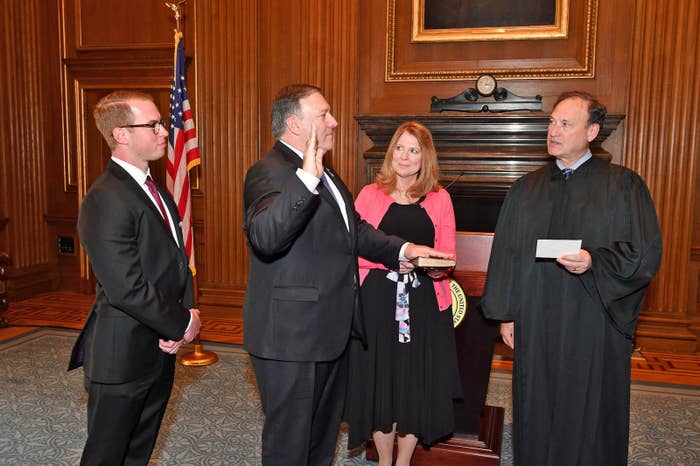 Despite his support for torture, Trump has so far deferred to members of his cabinet who oppose it, such as Defense Secretary Jim Mattis. Former President Barack Obama reversed President George W. Bush's authorization of torture in 2009. Congress has also passed legislation banning the interrogation techniques approved during the Bush administration.
Burr said that the CIA "was never created to be an interrogator" and "has not done any interrogation in years now." He pointed to the High Value Detainee Interrogation Group, or HIG, a multi-agency team formed in 2009, saying it "has been deployed multiple times since we set them up." The HIG is led by the FBI but includes officials from the CIA and the Department of Defense.
Many of the details about Haspel's role in the CIA's torture program remain classified — something three Democrats on the Intelligence Committee have sought to change — but in addition to running a CIA black site, Haspel is known to have been an advocate for the destruction in 2005 of videotapes of interrogations. The CIA recently released the results of an internal investigation that confirmed Haspel's involvement in the episode but which found "no fault" with her performance, saying she was acting "on the direct orders" of her superior.
Haspel is likely to face a host of questions about her involvement in the torture program during her confirmation hearing May 9. Her role has already cost her the support of some senators, such as Republican Sen. Rand Paul of Kentucky.
But Manchin, one of several Democrats up for reelection in states that Trump won in 2016, said he and Haspel "have had some really good conversations." He said that when it comes to her exact role in the torture program, it appears that Haspel is "a career person [and] had a job to do," but said he is "anxious to get reaffirmed on that."
"I think she has to clear that [up]. She cleared it up with me; I want to hear it in committee," Manchin said.