Here's The Recording Of Trump Saying He Wanted To "Get Rid Of" A Top US Ambassador
"Get rid of her. Get her out tomorrow. I don't care," Trump is heard saying on the tape. "Get her out tomorrow. Take her out, OK? Do it."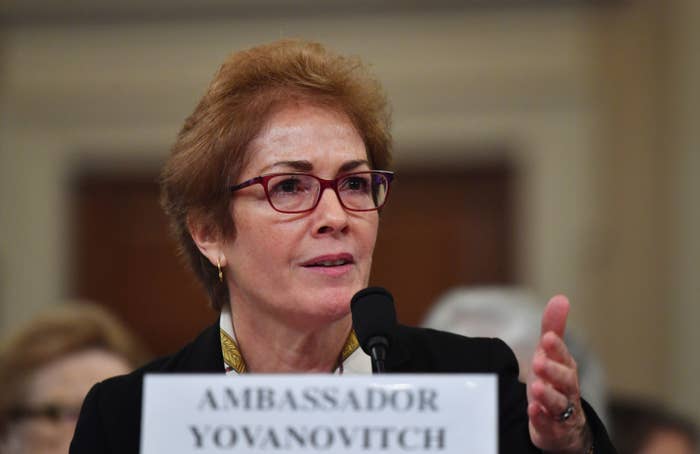 WASHINGTON — A lawyer for Lev Parnas, one of Rudy Giuliani's two indicted associates who ran the Ukrainian back-channel campaign at the heart of the impeachment inquiry, has released a recording of President Donald Trump saying he wanted to "get rid of" a US ambassador during a dinner with the men and others.
The tape, released Saturday by Joseph Bondy, a lawyer for Parnas, shows the president telling Parnas, his partner Igor Fruman, and other attendees of an intimate 2018 meal that Marie Yovanovitch, then the US ambassador to Ukraine, should be removed.
"Get rid of her!" Trump says on the tape after Parnas says Yovanovitch has been privately criticizing the president. "Get her out tomorrow. I don't care. Get her out tomorrow. Take her out. OK? Do it."
Parnas previously told MSNBC that Trump was speaking to then-aide John DeStefano when he ordered the ambassador's firing.
Bondy said Saturday that Fruman made the hourlong recording, the existence of which was first reported by ABC News, on April 30, 2018. Yovanovitch was abruptly recalled from her post in Kyiv in a phone call a year later, she told House investigators.
Bondy also said that the tape has been turned over to the House Intelligence Committee, which has led the impeachment inquiry. A spokesperson for the committee declined to comment. The White House and a lawyer for Fruman did not respond to a request for comment.
"Given its importance to the national interest, we decided to release this recording in a manner intended to ensure equal public access, and in an effort to provide clarity to the American people and the Senate as to the need to conduct a fair trial, with witnesses and evidence," Bondy told BuzzFeed News. Bondy has repeatedly called for senators to allow Parnas to testify in the impeachment trial, tweeting #LetLevSpeak along with video montages of his client with members of the Trump family, including the president.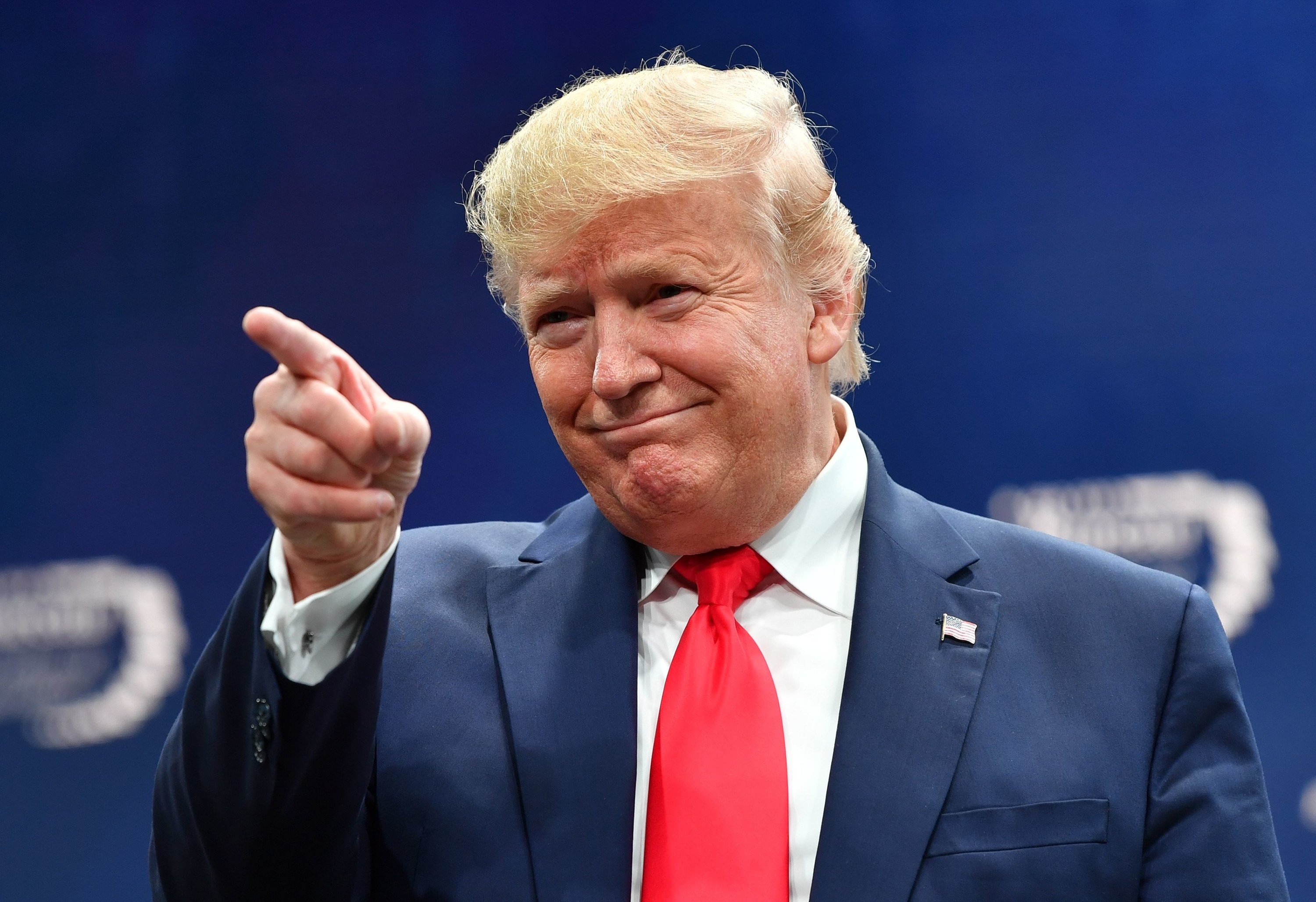 Yovanovitch's ouster, which State Department officials have dubbed a politically motivated smear campaign, has been a key component of the impeachment inquiry. Parnas and Giuliani have said that Yovanovitch, a career foreign service officer, stood in the way of the Ukrainian investigations they were seeking into former vice president Joe Biden and his son, Hunter, on Trump's behalf.
Though Trump has denied knowing Parnas and Fruman, who were charged with campaign finance violations in October, the video shows them speaking with the president at an intimate dinner with those close to Trump.

At the beginning of the hourlong video, Parnas can be seen in an ornate dining room at the Trump International Hotel in Washington, DC. The recording appears to capture the president posing for a photo with his eldest son, Donald Trump Jr., down the hall.
Someone tells Fruman that people might not want their photos taken, but he continues recording.

The video also shows a place setting with "Mr. President" written on it. A name tag at the spot next to it says "Mr. Donald Trump Jr." Later, Trump Jr. stands near his place setting, and his father joins him at the table to applause from the guests.
After the dinner guests are seated, Fruman appears to place his phone on the table with the camera facing up, so the video shows the ceiling and records the conversations.

The ambassador comes up approximately 42 minutes into the video, as Parnas and Trump discuss the oil industry in Ukraine, as well as Russia's influence in the area. At the time, Parnas and Fruman had just formed a company to export gas to Eastern Europe.
"The biggest problem there — I think where we need to start is we gotta get rid of the ambassador," Parnas says. "She's still left over from the Clinton administration. She's basically walking around telling everybody, 'Wait, he's gonna get impeached, just wait'."
The line prompts laughter from the guests, and an unidentified person mentions that Trump has a new secretary of state. At that point, Trump says Yovanovitch should be dismissed.
"Excellent," Parnas says.
Then another dinner guest congratulates the president on the confirmation of Mike Pompeo, who had been approved by the Senate days before to lead the State Department.
"Pompeo's going to be good," Trump says.
The spring of 2018 was a key time in Parnas and Fruman's rise as major Republican donors. At the time, the South Florida business partners made a flurry of large donations to GOP candidates and causes. Some of the contributions — including one to a pro-Trump super PAC for $325,000 that prosecutors accused the men of falsely attributing to their energy company — landed the pair in jail last year.
The duo used their newfound political access to deride Yovanovitch to another powerful lawmaker in the weeks after they dined with Trump. In May 2018, Parnas and Fruman lambasted the ambassador during a meeting with then-Rep. Pete Sessions. Afterward, Sessions wrote a letter Pompeo urging him to replace her, as BuzzFeed News first reported last summer. "I have received notice from close companions that Ambassador Yovanovitch has spoken privately and repeatedly about her disdain for the current administration," he wrote. Sessions has claimed that he was referring to "congressional colleagues" in his letter, not Parnas and Fruman.
Text messages turned over by Parnas and released by House impeachment investigators last week show that he, Giuliani, and others worked through early 2019 to have the ambassador fired. Some of the messages even suggest the ambassador was under surveillance in Kyiv — though Parnas has said the messages weren't to be taken seriously.
Yovanovitch said that when she received a late-night phone call on April 24, 2019, telling her to return to Washington immediately, she was told there were questions about her "security," as well as concerns about her "up the street" at the White House.