Trump Supporters Are "Thrilled" With The FBI's New Clinton-Related Email Investigation
"That's amazing."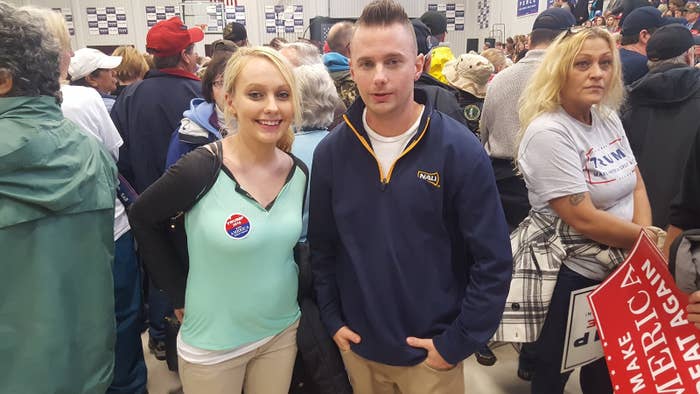 LISBON, Maine — Donald Trump supporters at a rally in Maine on Friday said they were "thrilled" and relieved to learn that the FBI is again looking into emails related to Hillary Clinton.
"That's amazing," said Valerie Griffeth, a young Trump supporter attending his rally. "I'm so glad that they did."
"I feel like she's just a really dishonest person, and she needs to be caught because it's immoral, and it's wrong," Griffeth said of Clinton's use of a private email server while she served as secretary of state.
"I'm thrilled," said Joel Ellis, a veteran who served in Vietnam and in the reserves. "I think that the FBI and the Department of Justice stonewalled us on the last go-round. I don't care if she's guilty or not, but I'd like to find out."
In July, the FBI recommended no criminal charges of Clinton in regard to her email use, but Director James Comey did say she and her team were "extremely careless" with handling classified information.
On Friday, the FBI said it was again investigating emails related to Clinton, but many questions were left unanswered. Officials said that the emails were not on her private server.
Trump has repeatedly attacked Clinton over the email scandal, and when he mentioned the new investigation at an earlier rally in Manchester, New Hampshire, the crowd erupted in cheers. "This was a grave miscarriage of justice," he said.
Trump opened his speech in the rural town of Lisbon, Maine, with the news about the FBI investigation, but was interrupted with cheers and supporters yelling "lock her up!" before he could finish the sentence.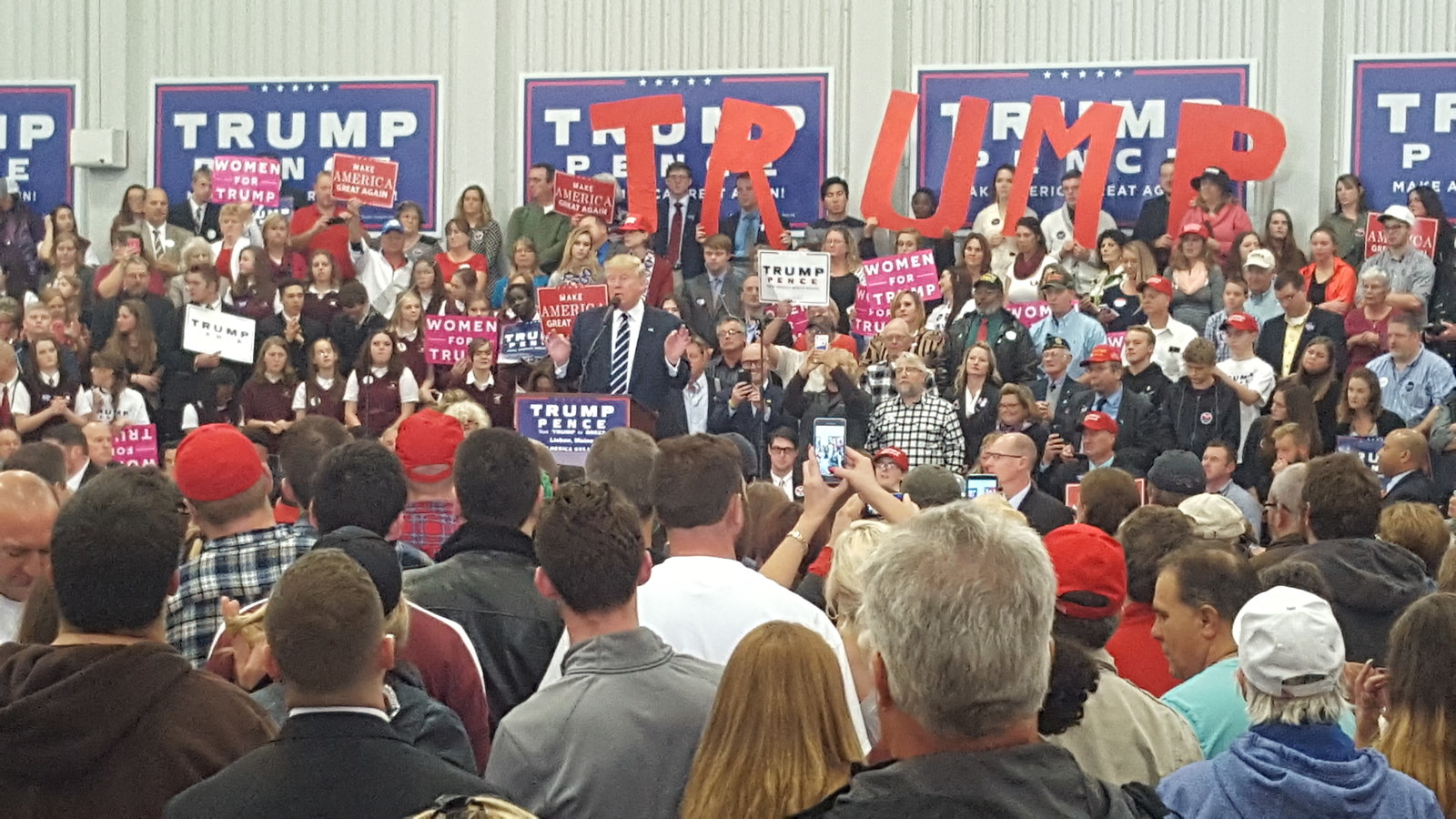 "The American people fully understand her corruption," Trump told the crowd of about 1,000 people gathered in the gym of a Christian academy about 30 miles north of Portland. "I'm sure that it will be properly handled from this point forward."
Carl Witham, who said he is a 35-year veteran of the US Air Force and National Guard, said he feels Clinton is guilty and that the FBI hasn't done enough to make a case against her.
"I think it was stopped by higher up," he said of the initial investigation.
Many Trump supporters in Maine expressed doubt in the FBI's ability to conduct the investigation.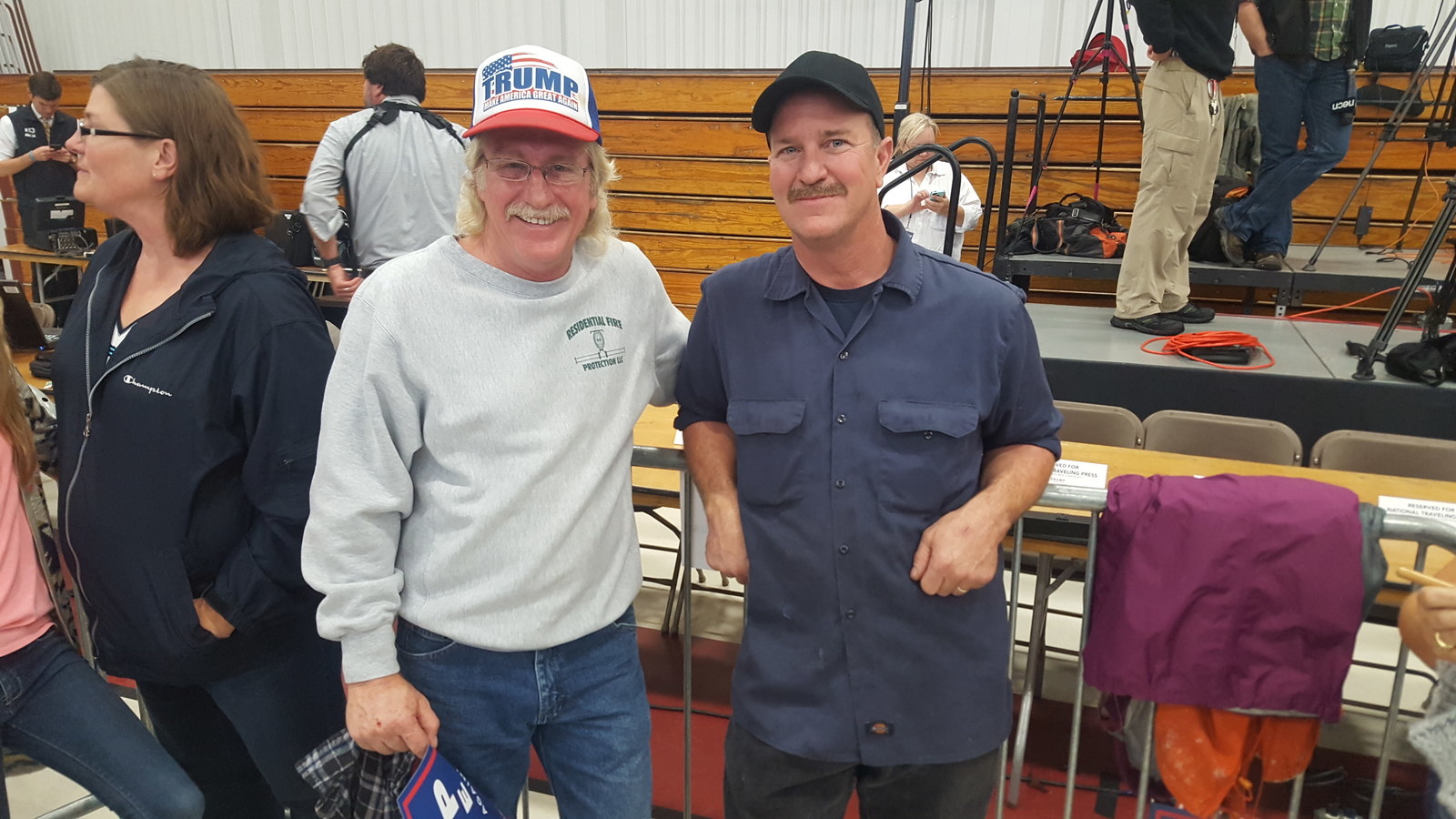 "I think they need to change the FBI, who's head of the FBI, before they start doing anymore investigating," said Doug Foss, a Trump supporter from nearby Lewiston. "He couldn't do it right the first time."
Foss said he thought it was "kind of funny" when the FBI didn't lay charges the first time around. "Rigged, as Donald Trump would say," Foss said, chuckling.
Rich Carlson, who attended the rally with Foss, said he feels that Clinton has received special treatment from the FBI.
"When they did the investigation the first time, they found plenty of evidence to proceed and they didn't," he said. "So I don't know how hopeful I am that they're going to anything the second time around."
Lynda Arsenault, a Trump supporter from Lisbon, said she was "disappointed" and "surprised" when the FBI said it wasn't pressing charges in early July. But on Friday, she first-pumped when she heard the news that the FBI was re-opening the case.
"Very good. I think it's about time," Arsenault said. "She's corrupt. She needs to not be our president."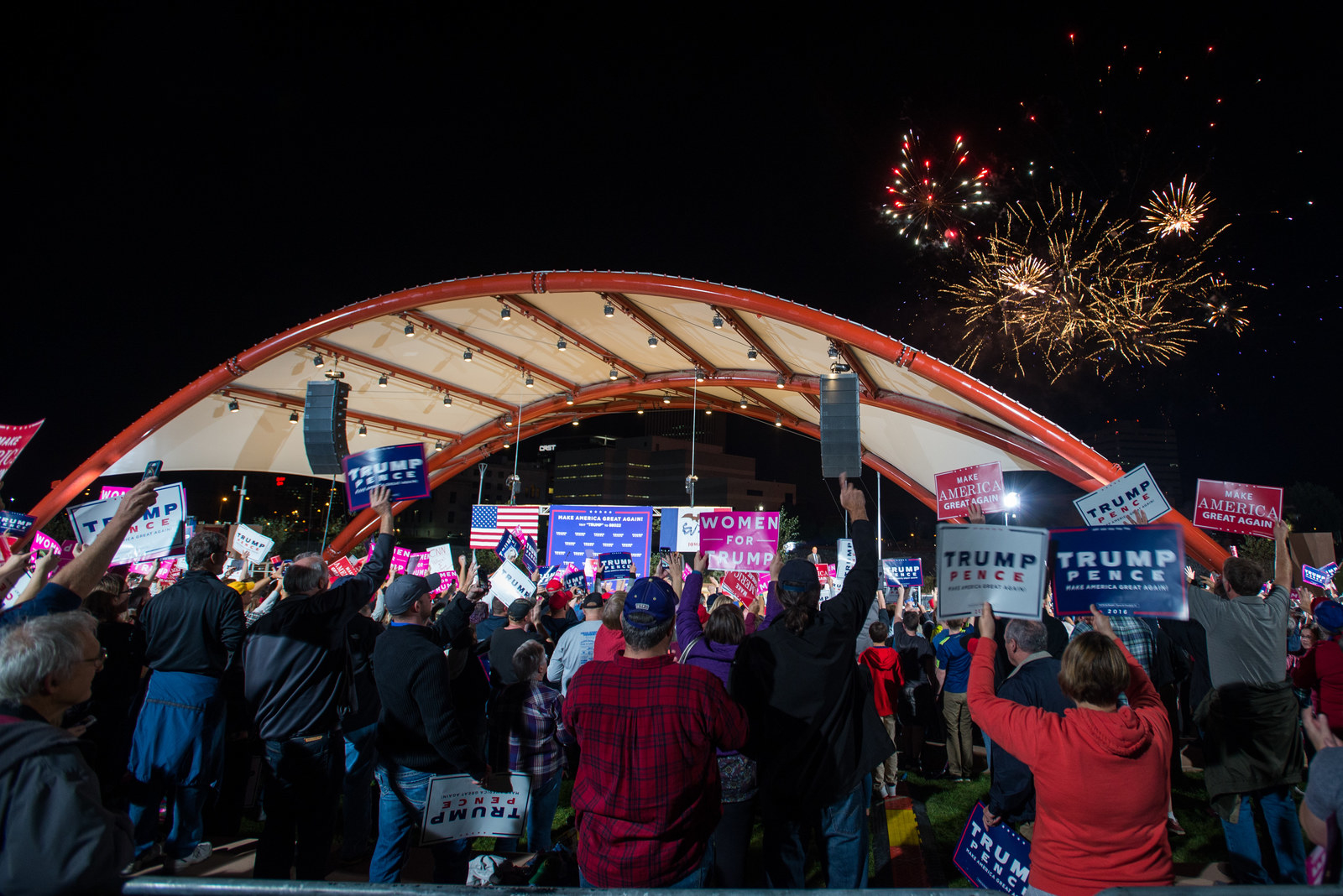 In Cedar Rapids, Iowa, the candidate's supporters largely agreed with those in Lisbon on the news.
"I knew all along that she was crooked, but it's bizarre that it's this close to the election. It must be something big," said Ron Mayland. "The FBI is the one that opened it back up, not someone on the Trump campaign."
Katherine Cearlock, a preschool teacher in Cedar Rapids, said she also thought it must be "something big," or they wouldn't have made such an unorthodox public announcement. "I hope and pray it comes out," she said.
Tammy Schurbon, another native Iowan, said "I'm not surprised they're re-opening the investigation, and I'd like them to move forward." She expressed skepticism, though, that the public would know anything new before Election Day.
A few Clinton supporters protesting outside the rally weighed in on the FBI news as well.
"I think it's a huge waste of the taxpayers' dollars," said Terri Finley, a high school teacher who traveled from Iowa City to protest. "As much money as we've wasted on this political witch hunt, it's shameful."
Pete Wernimant, of Cedar Rapids, who also turned out to protest the Trump rally, expressed similar dissent. "It's the same old, same old," he said. "The emails have been investigated to death."