Donald Trump has called on "everybody" to independently monitor polling places to protect against a "rigged" election. He's riled up huge crowds by saying he'll accept the results...if he wins. A top surrogate even called it "pitchforks and torches time" in America.
But at rallies in North Carolina and Pennsylvania — two important swing states — on Friday, many avid Trump supporters said that they don't plan to monitor polls on Nov. 8 and aren't planning any action if the Republican nominee doesn't win.
Those who will take action said they want to do so peacefully.
"If he loses fair and square, we'll just have to accept it," said a man attending Trump's rally in Newtown, Pennsylvania, Friday evening. "Maybe it's because he was a shitty candidate," said the man, who lives in Newtown and declined to give his name.

Earlier, at a rally in Fletcher, North Carolina, Mary Singleton, 66, said a Trump defeat would leave her "disappointed," but that she would accept the outcome. "I mean, you have to respect the office of the presidency," she said, adding, "not necessarily the person."
Singleton, holding bright pink "women for Trump" signs, said she understood Trump's comments during Wednesday's final presidential debate. Asked if he would accept the election outcome, Trump said, "I will tell you at the time...I will keep you in suspense."
Trump has pushed the conspiracy theory that the election is "rigged" by a Clinton-driven system that has control over the media. (It is very hard to rig an election.) He's also implied that there will be widespread voter fraud and that votes will be cast under the names of dead people.

"I can remember when Kennedy was elected," Singleton said. "They found out later that a lot of dead people had voted."
Others, including Dana Asprey, at the Newtown rally, echoed her concern about unreliable results at polling places. Asprey said there were precincts in Philadelphia that registered just one vote for Mitt Romney, the 2012 Republican nominee — an outcome she called "statistically impossible."
Asprey's husband, John, said he might protest peacefully if Democratic nominee Hillary Clinton is declared the winner, because he is "disgusted" by the prospect of a Clinton presidency. But he is "hoping and praying" it won't come to that, Asprey said.
At the Johnstown rally, Trevor Emerick, from Butler, Pennsylvania, who registered to vote for the first time just so he could support Trump, said he "100%" believes the election is rigged.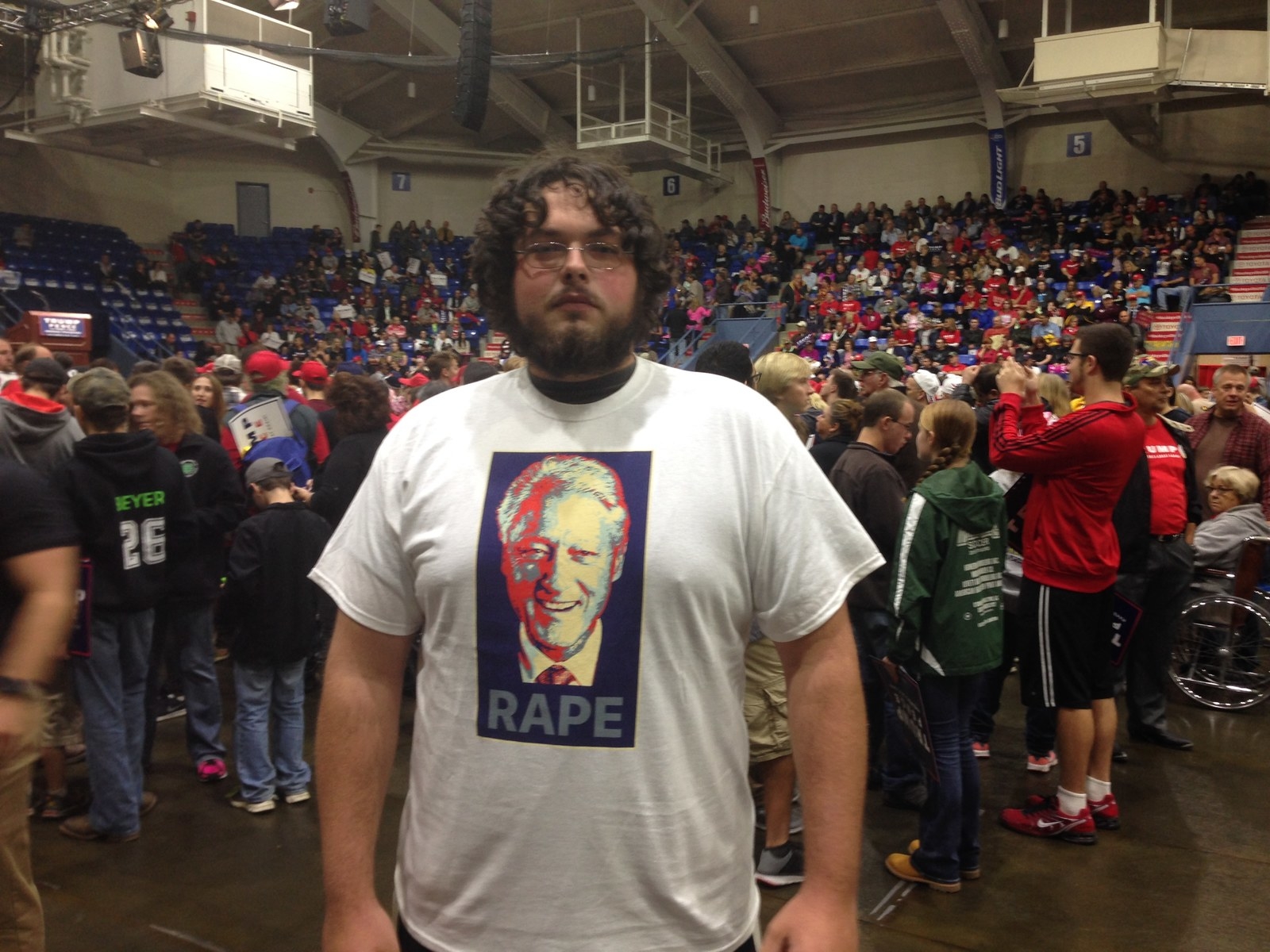 Emerick, 22, said "it would be nice" if supporters protested a Trump loss. He, too, stressed that any collective action should be nonviolent.
In North Carolina Friday afternoon, Chris Singleton, Mary Singleton's son, said Trump should concede if it's a clear victory for Hillary Clinton.
But "if it's close and he thinks there could be a chance of voter fraud, then he might want to contest," Singleton said. He said he doesn't want Trump "to do to the country like what Al Gore did in 2000 and drag it out for two more months," adding, "We don't need that as a country."
At the Cambria County War Memorial Arena in Johnstown, Pennsylvania, on Friday, Trump worked the crowd into a cacophony of boos that rained down on reporters at the event.

"We are in a rigged system, and a big part of the rigging is these people," Trump said, pointing to the cluster of reporters standing on the media riser positioned where center ice would be for a hockey game.
As the crowd turned and joined him in jeering the press, Trump added, "They don't even want to look at you."
Speaking after the Newtown rally later Friday, another first-time voter embraced that message.
"The liberal media is influencing people's decisions so much that I wouldn't accept [a defeat] either," said Bri, an 18-year-old from Montgomery County, Pennsylvania who declined to give her last name. Bri said she and her friends will find a way to show their support if Trump refuses to concede.
Many supporters at the Johnstown rally said they believe the election is "rigged," but none said they planned to watch polls or take other actions in advance. Jerry and Eileen Mahoney, from Danville, Pennsylvania, told BuzzFeed News they believe Trump had a right to say what he said at the debate, but they expect he will "do the right thing" when it comes to accepting the election results, win or lose.
In North Carolina, Andrew Penley, an Iraq war veteran, said he is convinced that voter fraud exists, citing videos and articles he's seen online. Still, Penley said he doesn't have anything planned if Trump loses.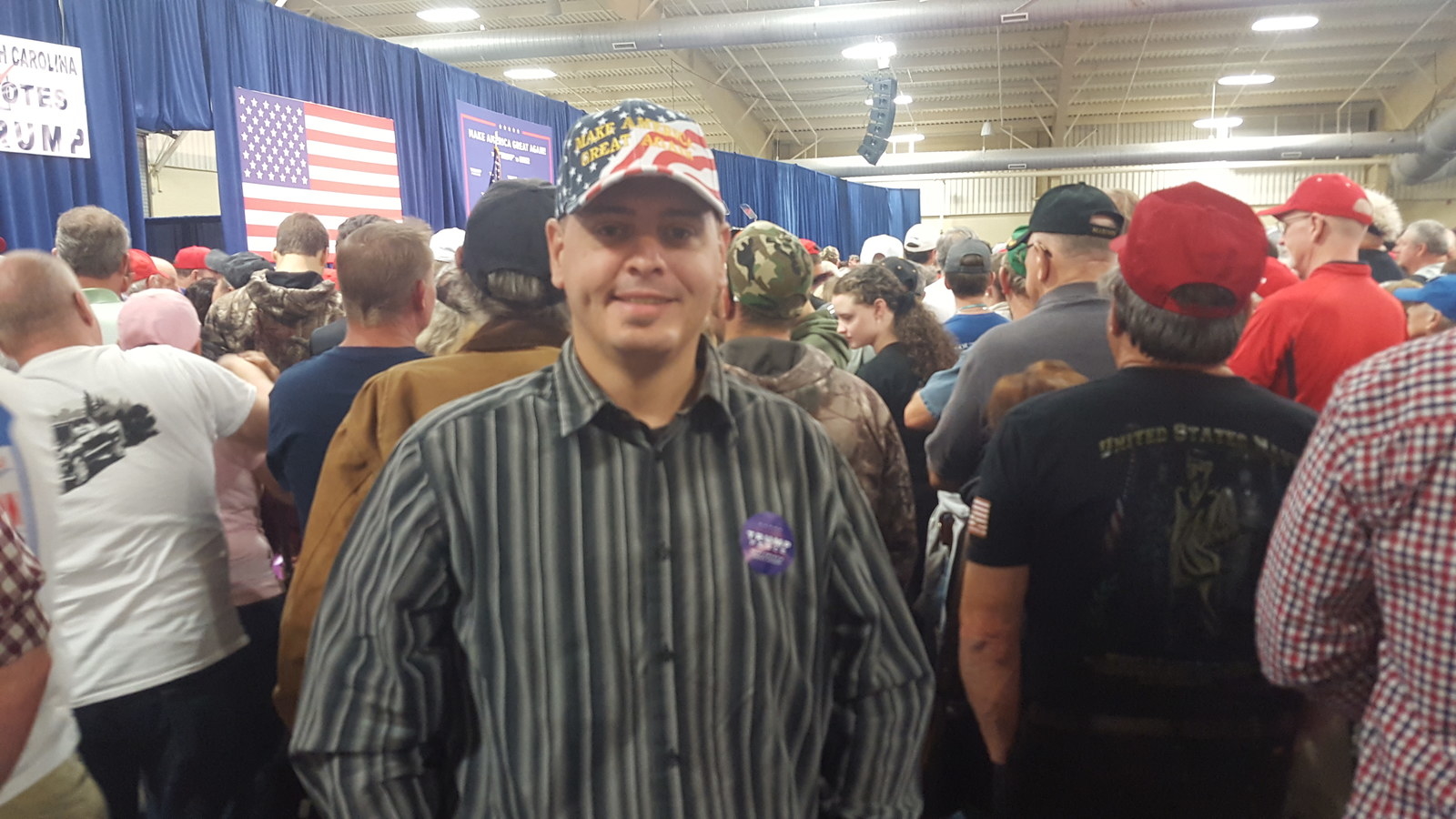 Trump appeared at three rallies on Friday, delivering his stump speech with more focus — and fewer digressions — than in recent weeks. Interrupted periodically by yells of "build that wall," "lock her up," or "CNN sucks," Trump said he felt "invigorated" by his supporters. He even conceded that he would be comfortable with an election loss if he knew he had spoken at as many rallies as possible.

In Johnstown, Jacob Rearick, 21, said he suspects the election might be rigged, but it would be hard to know for sure.

"There are a lot of voter fraud out there…if you go to the black market, it's easy to get a fake ID," Rearick said.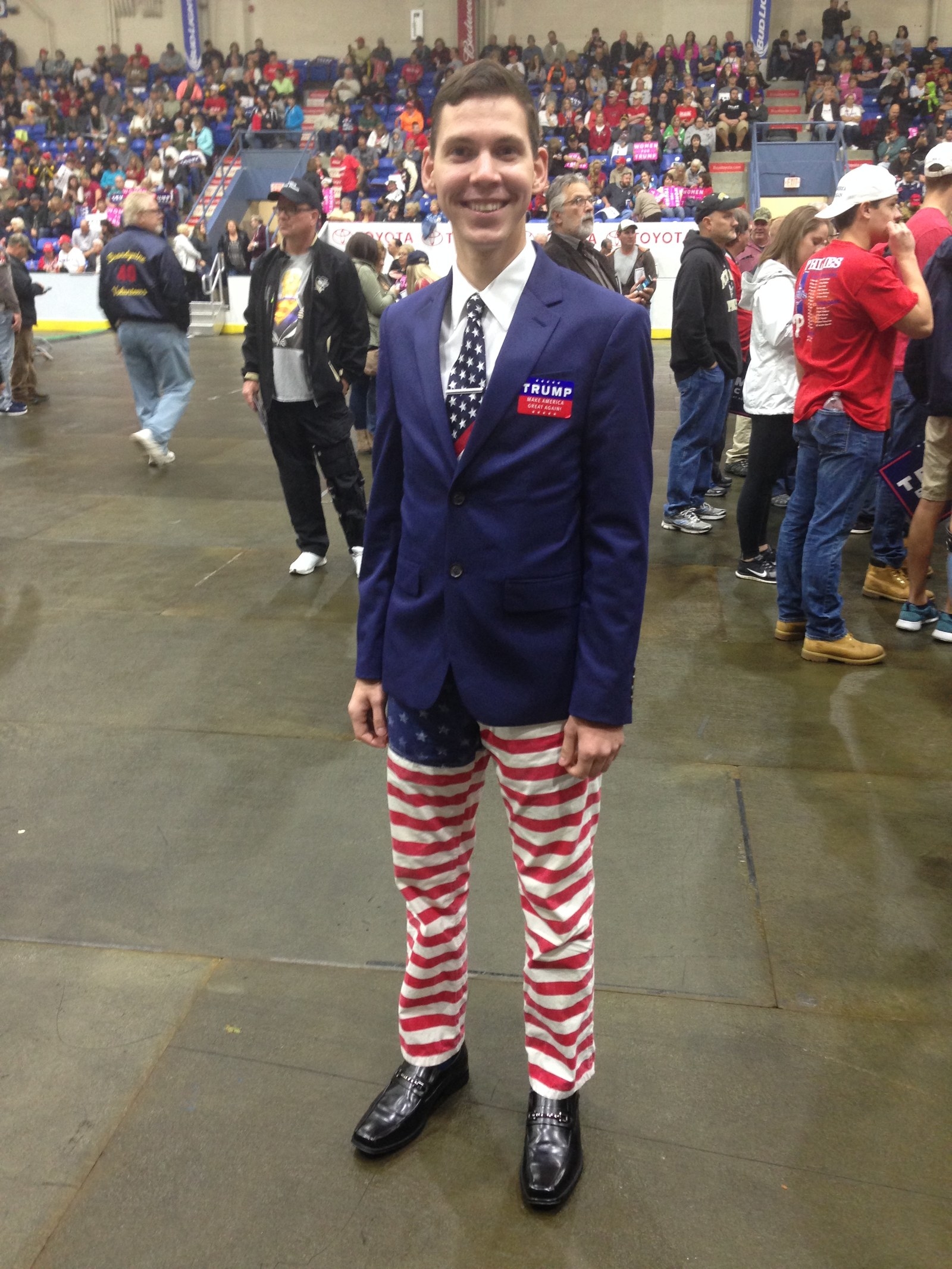 He said he'd be at polls all over the state on Nov. 8. But, he said, his poll watching efforts will be focused on going to different sites and getting the word out about Republican candidates — not detecting voter fraud. "I don't plan on doing that, I just don't really have the time to do that," he said.

A woman who identified herself as Susan C. said Trump's election result comments were typical of his brand.

"I just think that he has been so different throughout this whole campaign that it doesn't surprise me that he said it," she said. "I'm glad that he did, because he's not going to conform to what's normally done every election."

"He's an outsider, and that's what we all love about him," she said.

Susan and a man next to her said they weren't going to monitor polls or take to the streets if Trump lost. They only mused about doing one thing if Clinton becomes president.
"Move to Canada," they said.
Emma Loop reported from Fletcher, North Carolina; Mike Hayes reported from Johnstown, Pennsylvania; and Daniel Wagner reported from Newtown, Pennsylvania.