As President Trump arrived at Capitol Hill on Tuesday for a luncheon with Senate Republicans, a protester threw Russian flags at him and accused him of treason.
"Trump is treason! Trump is treason!" the man could be heard chanting after throwing the flags.
The president was giving a thumbs-up when the flags were thrown.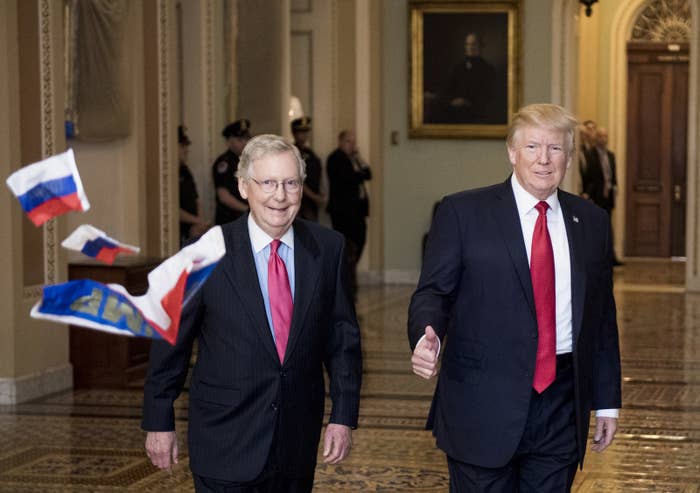 Pictures from the scene showed a man in a suit being led away by Capitol Police.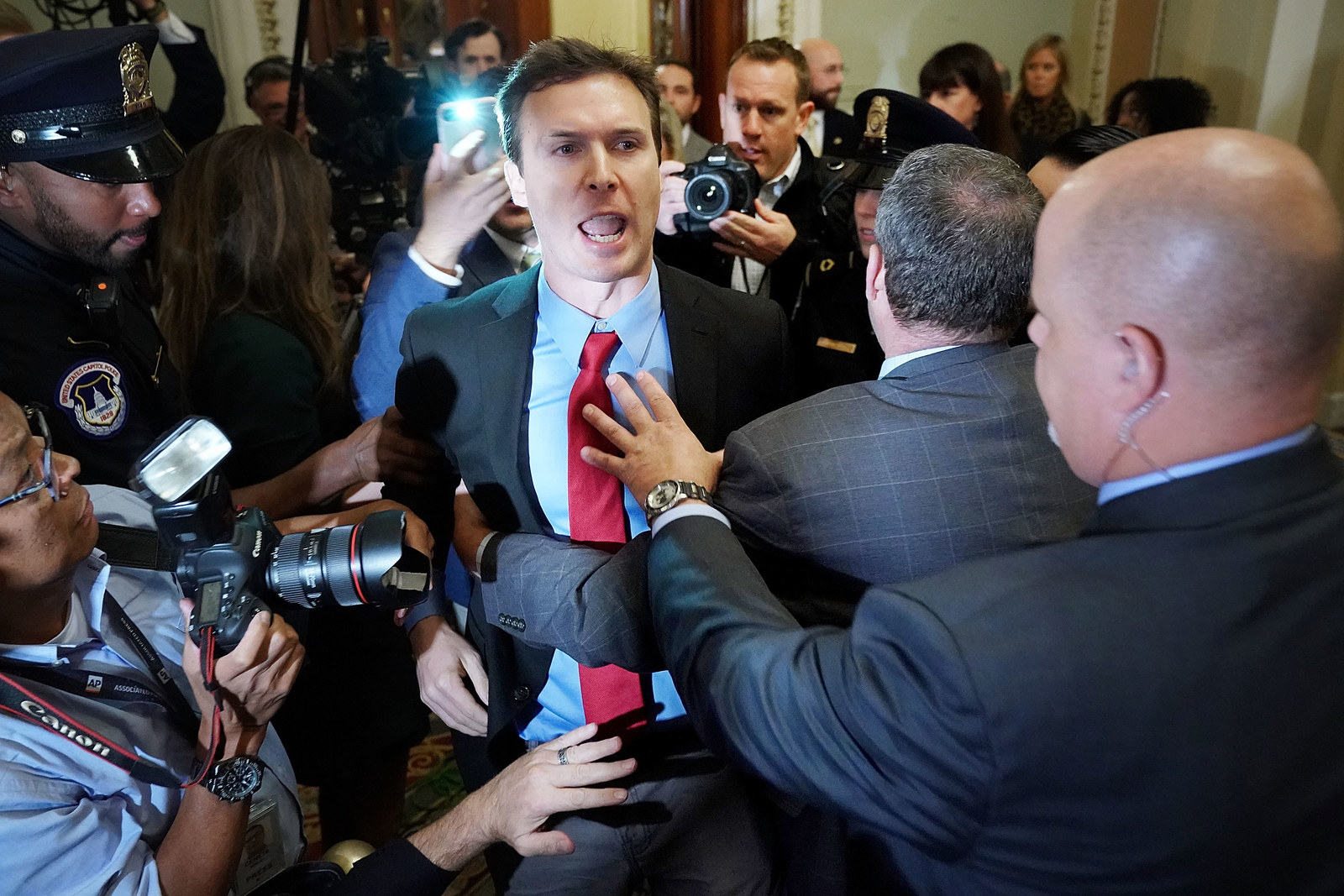 The man identified himself to reporters on scene as Ryan Clayton with the group Americans Take Action. Clayton made headlines in July when he tried to get Trump's son-in-law and adviser Jared Kushner to autograph a Russian flag.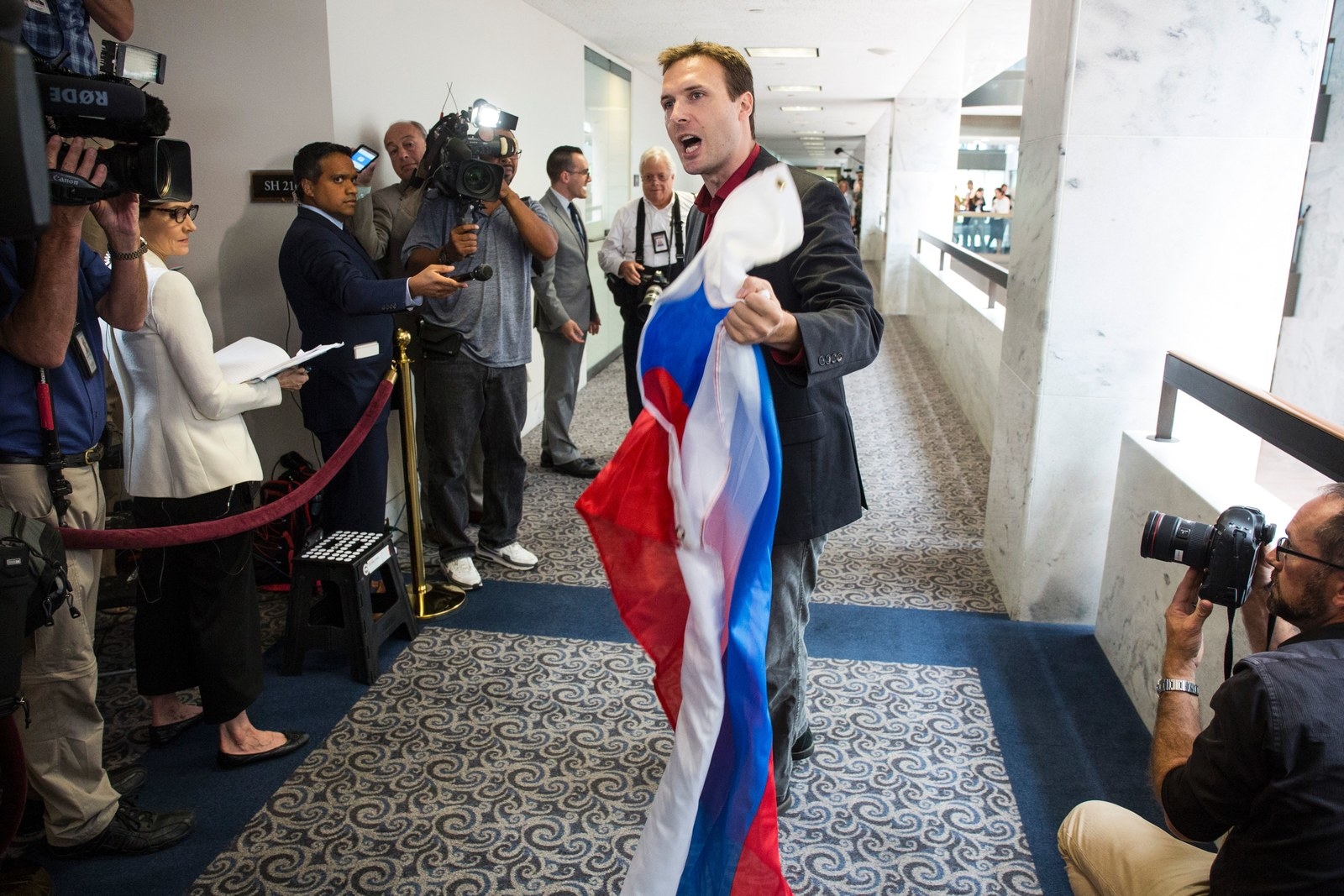 Clayton and another man also handed out Russian flags with "Trump" emblazoned on them ahead of the president's speech at an annual conservative conference earlier this year. Some attendees didn't initially recognize the Russian flag and waved them in the crowd, before organizers caught on, confiscated the flags, and removed Clayton from the event.
It was not immediately clear how Clayton managed to make his way into the press gaggle, as the area was not open to tourists.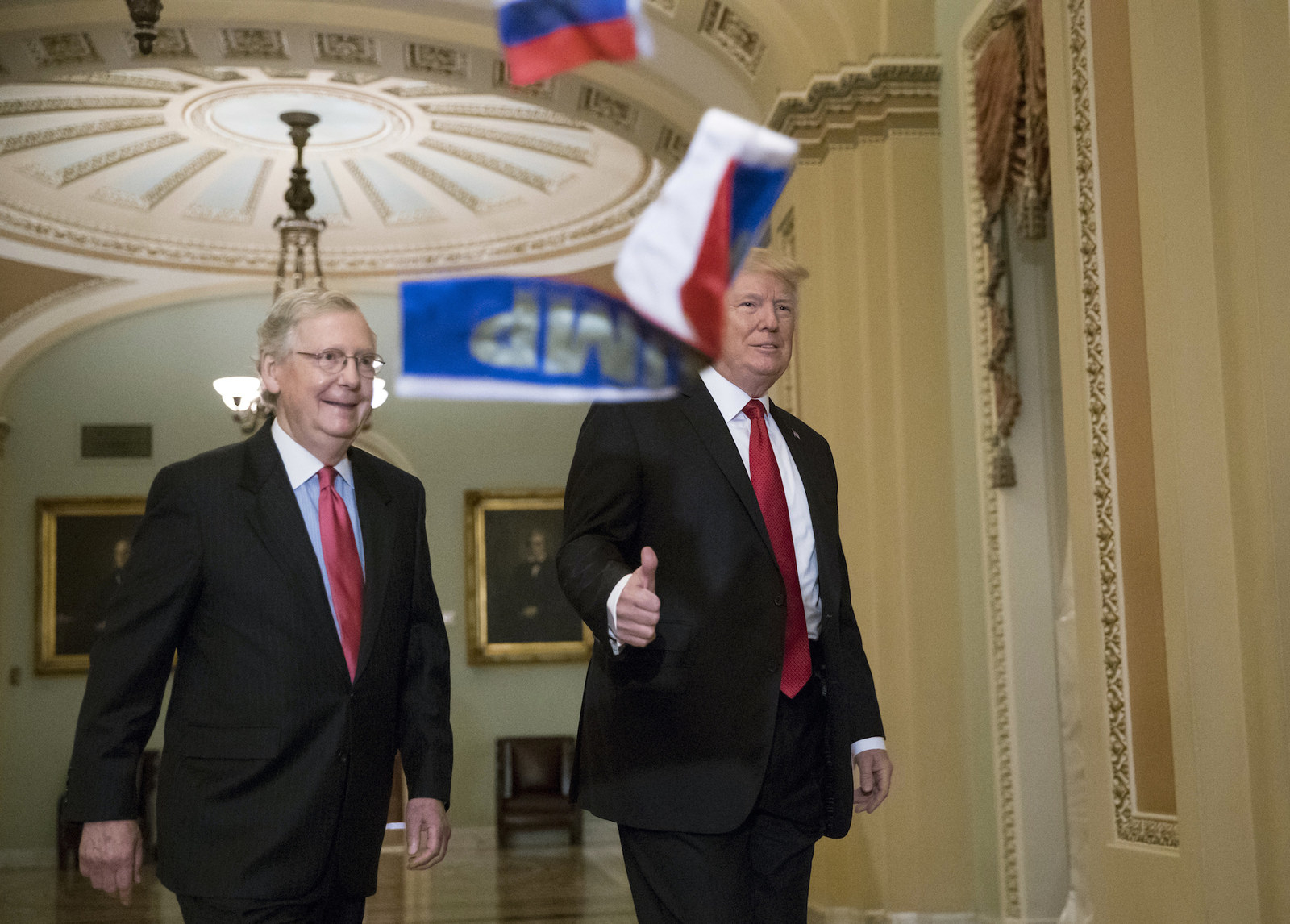 Clayton didn't immediately respond to a request for comment, but Capitol Police said he'd been arrested and "preliminarily charged" with unlawful conduct.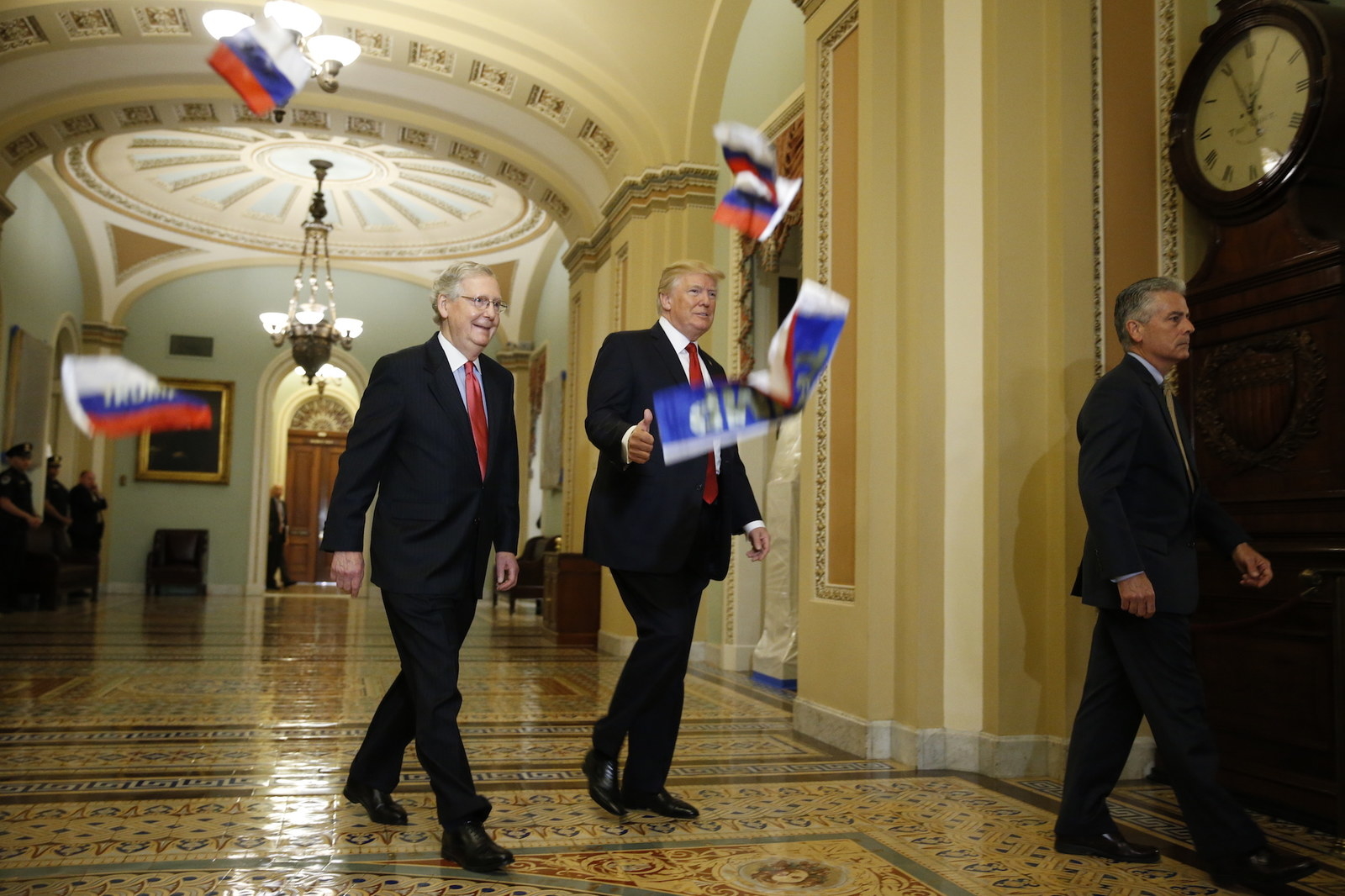 Sen. Mitch McConnell, who was with Trump when the flags were thrown, later said the pair did not discuss the incident.
"You guys were hollering so loud that I didn't even notice," he told reporters.