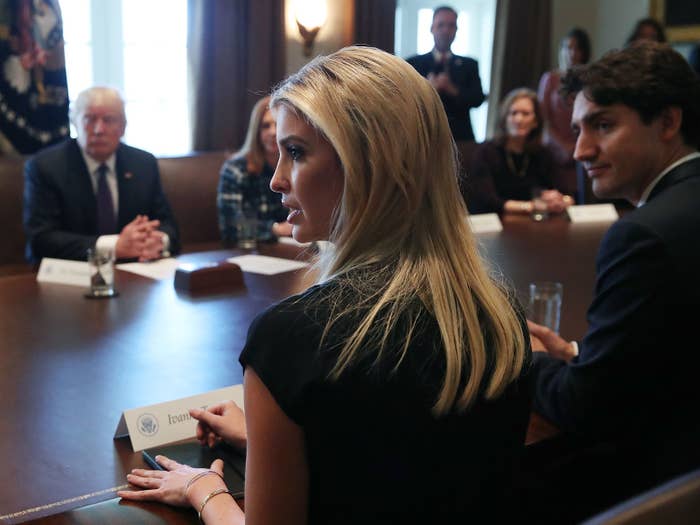 WASHINGTON — A new poll shows Ivanka Trump is viewed in high regard by most Republicans and some Democrats.
In recent weeks, her clothing line's performance and related retail decisions have spurred what critics call a conflict of interest from White House officials.
Meanwhile, Nordstrom — which drew President Donald Trump's ire for its decision to drop Ivanka Trump's clothing line — is less popular among self-identified Republicans, but shows strong support among Democrats compared to other retailers, the poll found.
The PredictWise and Pollfish survey received responses from 1,200 people on Feb. 13 through online and in-app polling methods. Economist David Rothschild, from` PredictWise, said he does not report margins of error because he does "not believe it can be accurately estimated."
BuzzFeed News worked with PredictWise on designing the exclusive poll as part of a regular partnership.
The poll found that Ivanka Trump — a close, though informal, adviser to her father — was viewed as "favorable" or "very favorable" by 39% of Americans surveyed, and "unfavorable" or "very unfavorable" by 27%. The rest either said they were neutral or didn't know.
Among surveyed Republicans, Ivanka was viewed by 67% in a favorable light, the poll found. Only 9% said they viewed her unfavorably. Among Democrats, 22% said their opinion of her was positive, while 44% viewed her unfavorably.
The poll authors note that Ivanka Trump's unfavorability among Democrats is "relatively light" considering her high visibility within Trump's team and compared with Trump's other prominent advisers.

Nordstrom, for its part, showed "incredibly high Democratic favorability for a relatively exclusive retail store," Rothschild wrote. The retail chain scored 47% favorability and 8% unfavorability among Democratic respondents.
On the other hand, 27% of Republican respondents said they viewed Nordstrom in an unfavorable light, and 25% viewed the store favorably.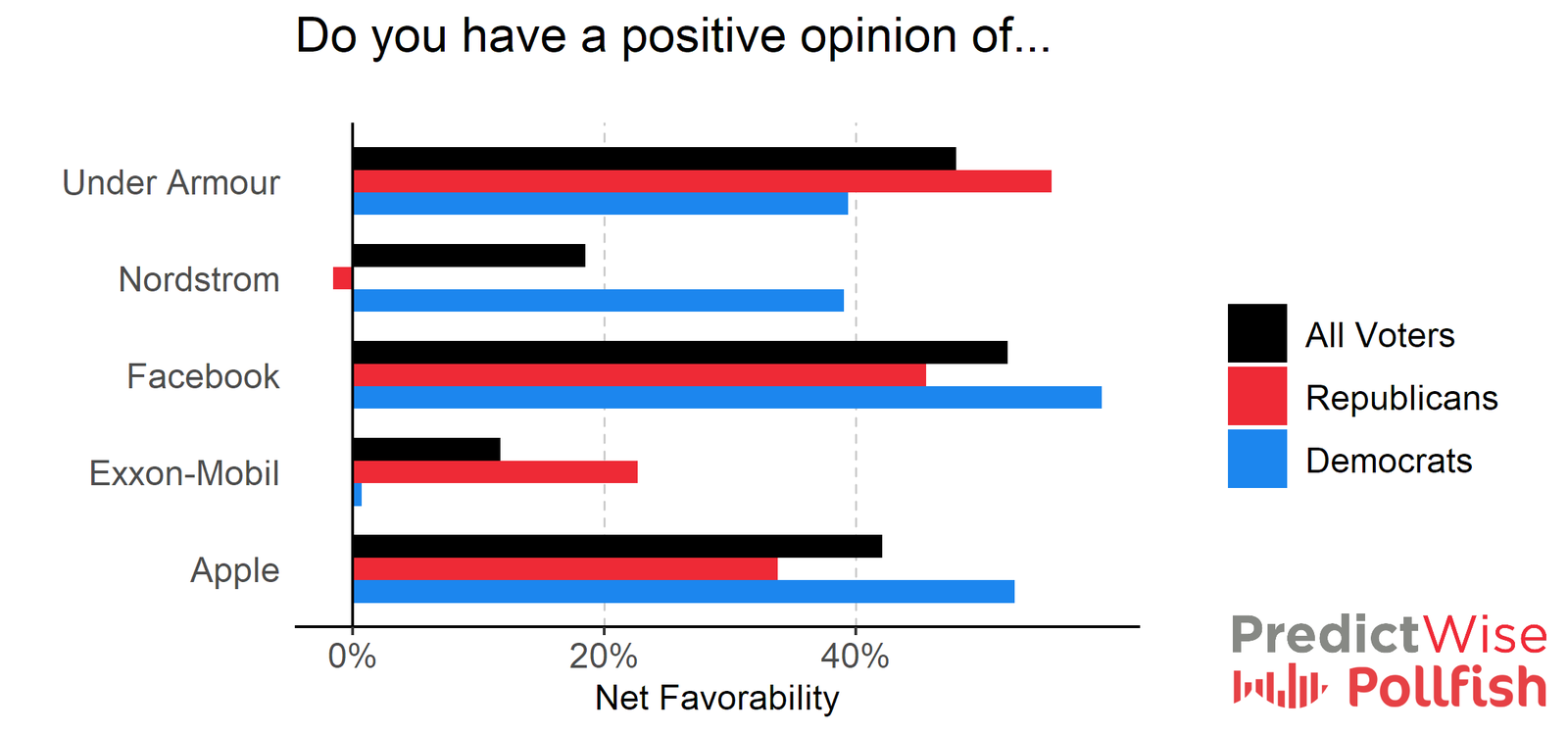 "The decision to stop carrying Ivanka Trump's brand, and President Trump's public reaction, seems to have made them quite partisan, at least for now," Rothschild wrote.

However, the poll was only performed after the incident, so it is not possible to conclude whether favorability toward Ivanka Trump or Nordstrom has changed as a result of the public spat.
The results were gathered a week after President Trump tweeted that Nordstrom was treating his daughter "so unfairly" for dropping her clothing line. Nordstrom has said it dropped the line because of declining sales.
Democratic members of Congress accused Trump of engaging in a potential conflict of interest. Criticism amplified the following day when White House counselor Kellyanne Conway went on national television and told viewers to "go buy Ivanka's stuff" — a potential violation of ethics rules.