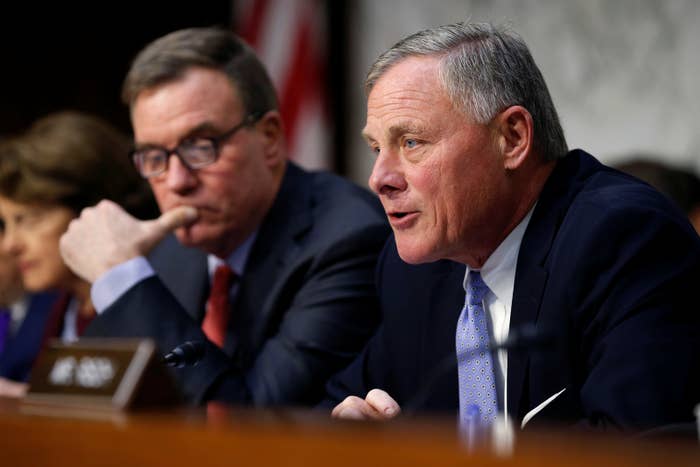 As the year comes to a close, investigators in the Senate Intelligence Committee's Russia probe have burned through a list of key witnesses, checking off multiple high-profile names in recent weeks as the committee's leadership looks to issue a report before election season starts anew in the spring.

In mid-December, committee Chair Richard Burr told BuzzFeed News his panel was "absolutely" ramping up the number of interviews before year's end.
The committee, though it lacks the power to prosecute, will issue a final report with findings about Russia's role in the election, including potential collusion, and recommendations to prevent foreign interference in future elections. Before staff begin writing that report, however, they will interview what Burr has said is dozens more people, completing a witness list that stretches easily into the hundreds and extending what has been viewed as the second phase of the investigation into the new year.
"Now we're to a point where I'm not sure we're attempting to learn new things, we have a pretty good idea of sort of the architecture of what we're looking at, but not everybody has had an opportunity to share their version of it with us, and that's why we've got to complete this whole process," Burr said earlier this month.
Burr said that the investigation would have to carry into 2018, but that "it's not going to carry over far. ... The only way that changes is if we learn of individuals that we didn't know about today," he said.
Though Burr and Sen. Mark Warner, the committee's vice chair, have often said they will take whatever time they need to "follow the facts" and finish the Russia investigation, both are also concerned about what the Russians or other foreign actors might do in the 2018 midterm elections.

"Clearly there's some urgency as it relates to election security," Burr told reporters earlier this month. "I think there are areas of our investigation that we feel that we've pretty much got the answers to, so we'll try to compile that, and potentially Sen. Warner and I will talk about whether we want to push some of it out," Burr said. The comment appeared to be a reference to discussions around whether the committee should release an interim report before the midterm season begins.
Warner and Burr also face political pressure with regard to concluding the investigation, one of the normally secretive committee's most high-profile undertakings in recent memory. For Burr, that pressure has reportedly even come from the president, whose campaign is being investigated by both the committee and special counsel Robert Mueller for potential collusion with the Russians. For Warner, it comes from fellow Democrats eager to take down a controversial Republican administration.

But Senate Majority Leader Mitch McConnell is — at least publicly — encouraging the committee to take the time it needs to wrap up. "I haven't said, 'You've got to' — it's not up to me to say when it's over, it's up to them to say when it's over," McConnell told reporters at a press conference before the holiday break.
The public support from McConnell comes as some in Congress and the White House have launched what Warner recently called a "coordinated effort" to undermine Mueller by questioning the impartiality of his team.
"Our committee cannot and will not stand as a substitute for Mr. Mueller's investigation," Warner said in a rare speech about the investigations on the Senate floor last week, noting that Mueller's investigation is a criminal one.
"I know how much additional information that we're receiving in our investigation," Warner said the following day at an event hosted by Axios. "We've not reached any conclusions but the importance of what we're doing — and I said a year ago this is the most important thing I'll ever work on, I feel that more strongly today than even a year ago. And we don't even have near the tools that Robert Mueller has in his investigation, where he's already had two indictments and two guilty pleas, and I believe more to come."
Already, the committee — which has opted, unlike its House counterpart, to charge staff with conducting the first round of interviews with witnesses — has spoken with a number of high-profile figures, including Jared Kushner, the president's son-in-law; Michael Cohen, the president's longtime personal lawyer; and Donald Trump Jr., the president's oldest son, who was interviewed by the committee in September and again this month.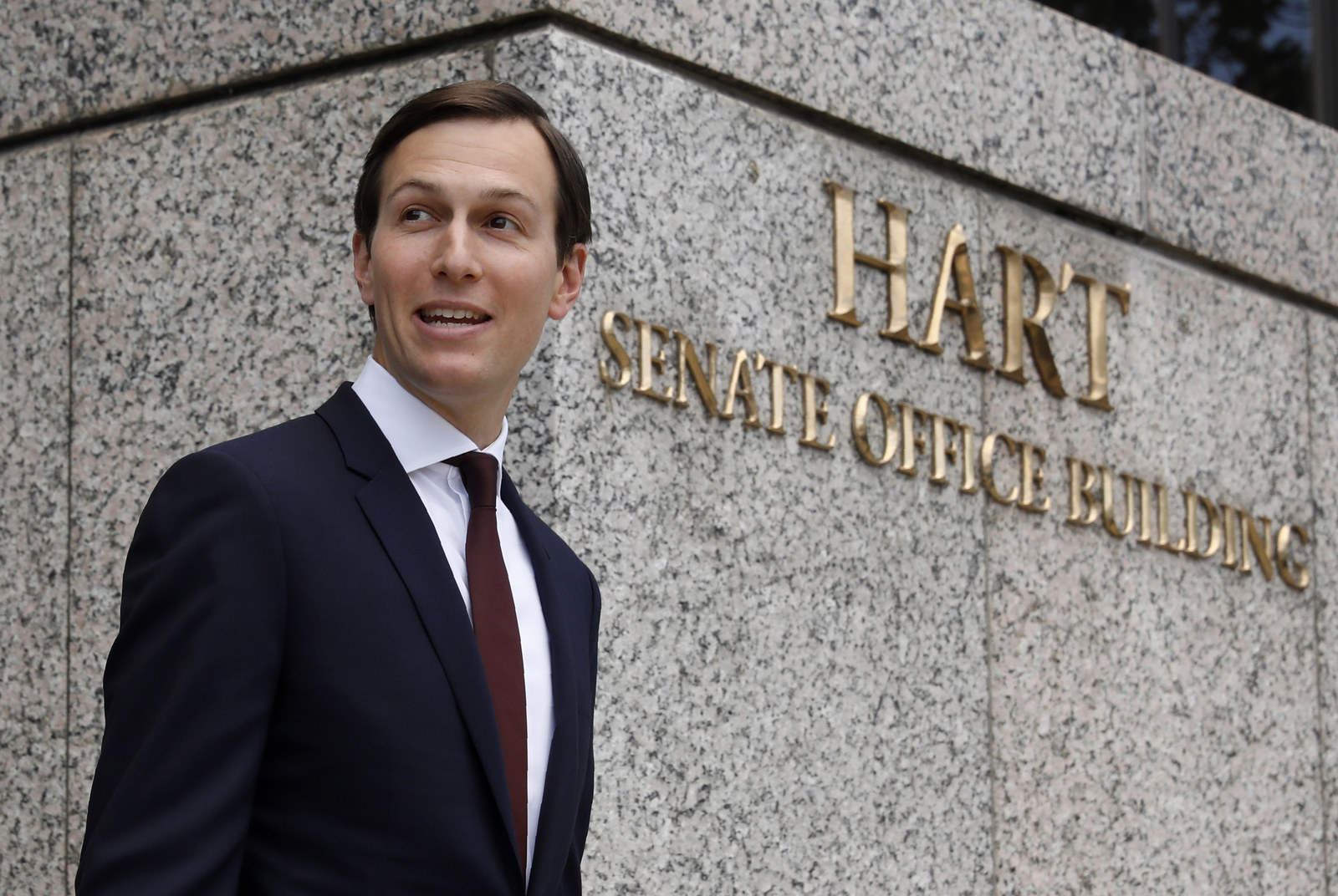 The committee has also taken aim at social media companies, hauling representatives from Facebook, Twitter, and Google before the panel for a public grilling about what they were doing to address the threat of foreign interference on their platforms. Facebook, faced with the threat of government regulation, has since unveiled measures to improve transparency around political ads on the platform.
"We've really put some points on the board already," Warner said at the Axios event last week, listing "exposing the underbelly of social media" as "the most important piece" and one where the committee has "made the most progress."
Warner listed as another accomplishment the committee's conclusion "that Russians massively interfered in our elections in a coordinated way that was unprecedented," as well as finding that the Russians "attempted to tap into" the electoral systems of 21 states.
As BuzzFeed News first reported last week, the committee has also expanded its inquiry to include other presidential campaigns. The panel has asked Green Party nominee Jill Stein's campaign for documents, and Burr has suggested the committee is also looking at Hillary Clinton's campaign, likely as it relates to the campaign's funding of a dossier alleging Trump-Kremlin links.
And the committee has not interviewed Christopher Steele, the former British spy who compiled the dossier, which was first published by BuzzFeed News in January after security officials had briefed President Barack Obama and then-president-elect Donald Trump about it. In October, Burr and Warner held a press conference during which they said they had "hit a wall" in investigating the dossier and had been unable to interview Steele.
While there have been reports that Steele is willing to meet with the committee and has already met with Mueller's team, Burr said that although the committee has kept in touch with Steele's lawyers, an interview has not taken place.
"We continue to have correspondence and we continue to learn about Chris Steele but we haven't had any interactions with him directly," Burr told BuzzFeed News last week.
The committee is also interested in Trump's hastily formed campaign foreign policy team, which was widely panned when Trump announced it in March 2016 for its members' lack of experience. The team included Carter Page, who has been interviewed by both the House and Senate intelligence committees, and George Papadopoulos, who pled guilty to lying to the FBI as part of Mueller's probe in October, and who repeatedly attempted to plan a trip to Moscow for Trump. Burr and Warner told BuzzFeed News before his indictment was made public that Papadopoulos was "a person of interest," but Warner expressed doubt that the committee would be able to interview him. A source familiar with the matter said this month that the committee was "interested" in or had "spoken with the whole foreign policy team," but declined to elaborate.
Additionally, the committee's interest has spread to fellow lawmakers: specifically, Reps. Dana Rohrabacher, one of Congress's most pro-Russia lawmakers who also met with WikiLeaks founder Julian Assange, and Debbie Wasserman Schultz, the former chair of the Democratic National Committee. Both have been interviewed by the Senate panel and the House Intelligence Committee.
Warner said the committee has more staff interviews scheduled for January, but neither he nor Burr has said who the panel will interview next month.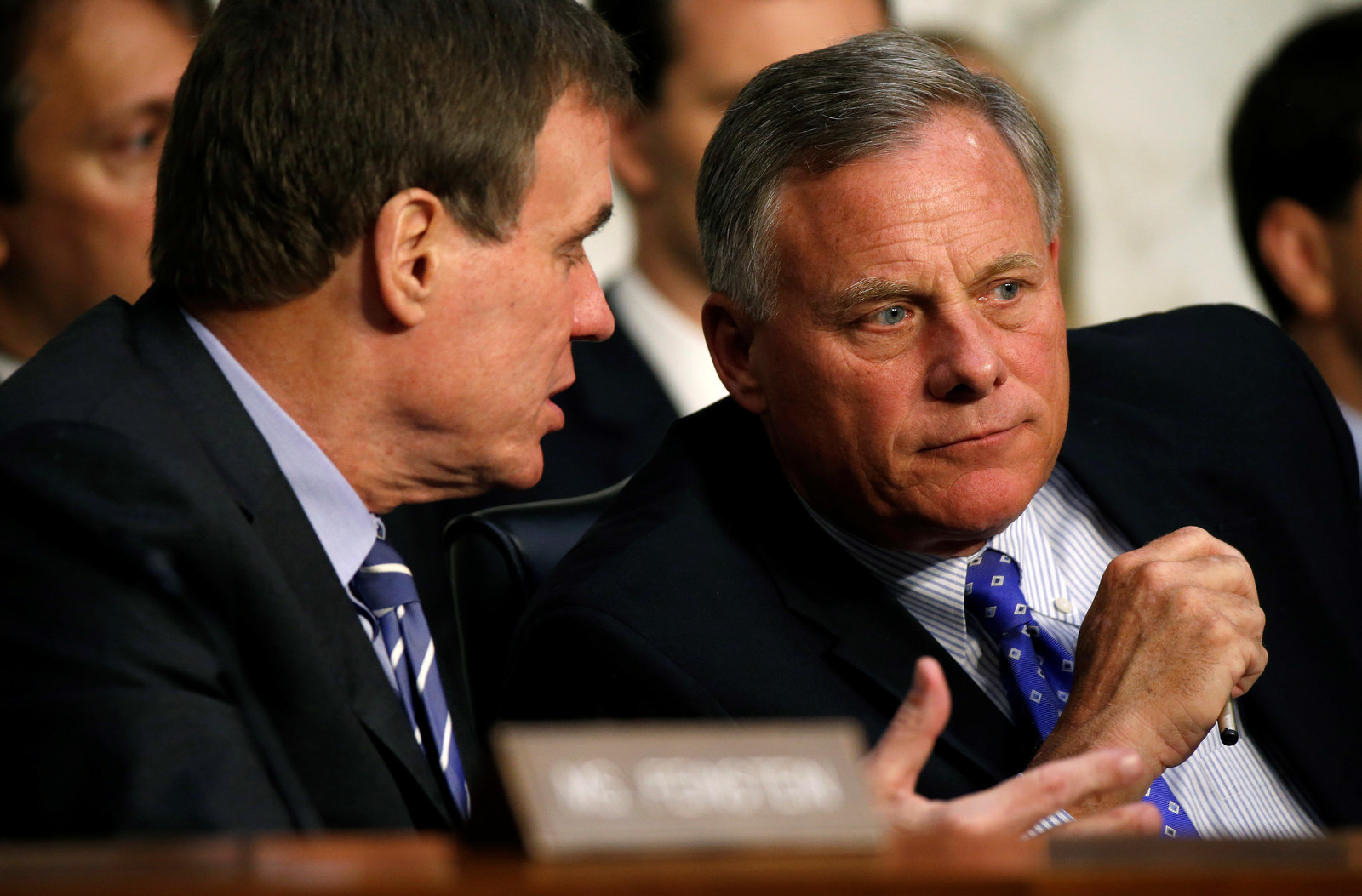 One big question for the committee in 2018 is whether it will ask any witnesses to return to Capitol Hill for interviews with members of the committee, and whether any of those interviews will be made public.
"I would lean more towards public," Warner said. "And I think most members, Democrat and Republican, it will be hard for them to reach any final conclusions without being able to see some of the principals, and obviously Mr. Kushner would fall into that category," as would Trump Jr., Warner said.
But Burr is less inclined to hold yet another high-profile hearing; the committee has held about a half-dozen public hearings, including ones with Attorney General Jeff Sessions and former FBI director James Comey, about the Russia investigation in 2017 alone, far more than it would normally hold in a single year. Burr said that he'd only opt for another public grilling if the committee thought doing so "would be educational for the American people."
"Right now, I don't have anybody that falls into that slot," he said. He's also cast doubt on the prospect of bringing back Trump Jr., saying the president's son has been "incredibly cooperative with the committee."
It won't be the first or last issue Burr and Warner have to work through, but their ability to maintain a level of bipartisanship has set them apart from the House Intelligence Committee, where partisan divisions have hampered progress in the investigation.
"I've got a great working relationship with Richard Burr; our committee's maintained a bipartisan approach," Warner said. "We've had some bumps. We're still kind of proceeding ahead."
The committee, as well as McConnell, hope the final product can garner the bipartisan support needed to give it credibility at a time when skeptics, including the president, are questioning the Intelligence Community's assessment of Russian interference and investigators continue to probe the issue of collusion.
"What I hope is that the end we have a bipartisan report," McConnell said. "If it's purely partisan, I don't think anybody will give it any credibility. So I hope those guys can stay together and tell us what happened, and what we need to do to prevent it from happening again."