Susan Rice Says That Yes, People Do Confuse Her With Condoleezza Rice
"Ooh, that happens. That happens," Rice told the hosts of BuzzFeed's Another Round podcast.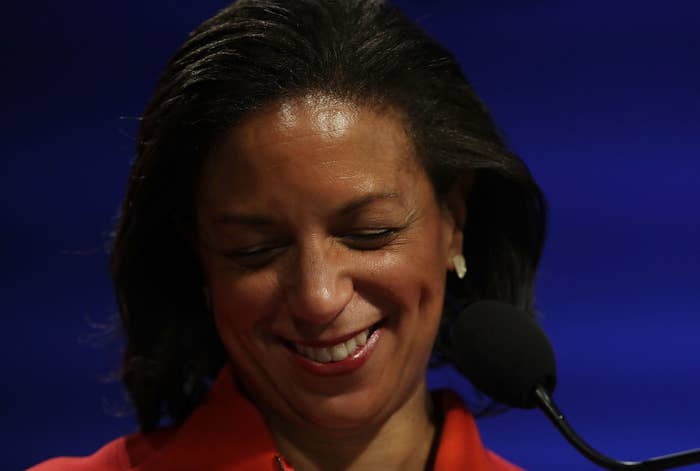 President Barack Obama's national security advisor says she's been mistaken for former Secretary of State Condoleezza Rice on more than one occasion — and that a Chinese television station even used the wrong photo of her in a news report.
Susan Rice, who's served as the White House national security advisor since 2013, spoke about being confused with Condoleezza Rice during a recent interview with BuzzFeed's Another Round podcast.
Asked by co-host Heben Nigatu when she was last mistaken for Condoleezza Rice, Susan Rice said: "Ooh, that happens. That happens."
"The last time was my first trip to China," Rice said. "And, this was hilarious actually, was it CCTV? The Chinese national network was reporting on my visit to China, 'national security advisor Susan Rice meets with President Xi Jinping', and they put up Condi's picture.
"They've gotten it right since. But that was almost funny," Rice said.

She said her mother also has to deal with the confusion.
"And then my mom gets upset cause sometimes people will say, 'Oh, you're Mrs. Rice', or 'You're Condoleezza Rice's mother', and she's like, 'no'."
But Rice said "there's no dissing" of Condoleezza Rice, who she's known "for many years" and who's "been very kind and generous" to her.
"Yes, sometimes people get confused, which you know...in China, you know, what do you expect?"
---