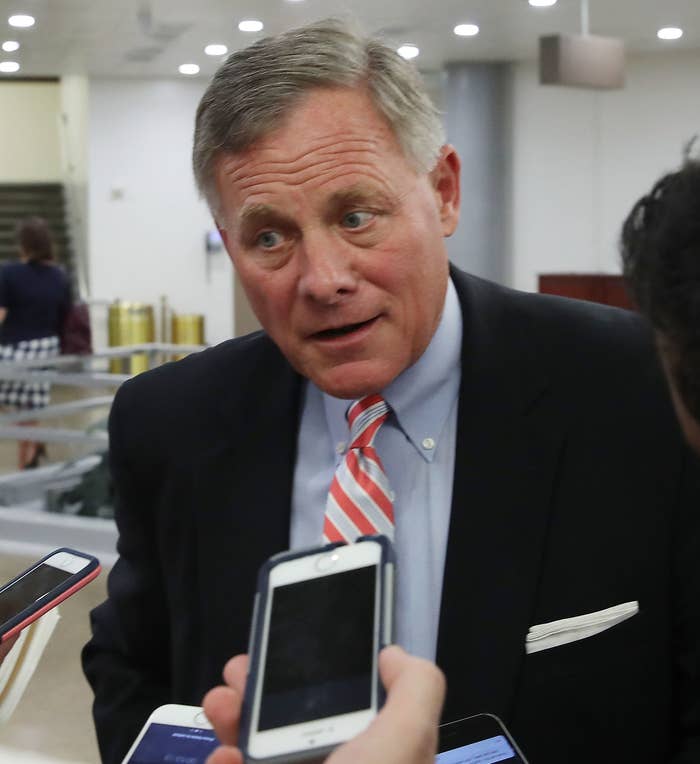 Members of the Senate Intelligence Committee are making an effort to separate themselves — and their bipartisan Russia investigation — from the tumult in the House over a Republican-drafted memo alleging government abuse of spying laws that has become the latest flashpoint in partisan clashes over the Russia probe.
This weekend, as Republicans on the House Intelligence Committee prepared to use their majority to try to declassify a four-page memo purporting to show FBI abuse of the Foreign Intelligence Surveillance Act, Republicans on the Senate committee used television appearances to echo warnings from the Department of Justice about the risks of releasing the memo. They also pointed to the bipartisan success of their own committee in investigating Russian interference during the 2016 election.
"One of the problems with the House investigation is it's been very partisan," Republican Sen. Susan Collins told CNN. "In contrast, the Senate Intelligence Committee, under the leadership of Sens. [Richard] Burr and [Mark] Warner, have worked together, and I think that's a far better approach."
Oklahoma Sen. James Lankford, another Republican member of the committee, also appeared on CNN Sunday. When asked whether the memo saga in the House could be chalked up to partisan politics, Lankford said, "We'll let them work that out."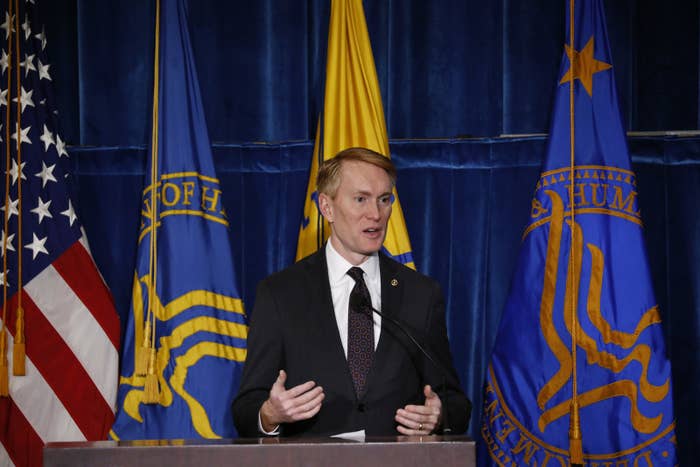 "We've tried to focus in, on the Senate Intel side, to say we've got to be able to do this together; it's very important for the American people at the end of it to see us all working together," Lankford said. "We've got to put out a common set of facts, and we've got to agree on that set of facts."
North Carolina Sen. Richard Burr, the committee chair, has also downplayed the memo affair, noting that he — unlike his House colleagues — does not discuss the details of the investigation. "They've talked about it since the beginning," Burr said last week, smirking. "That's their prerogative."
"I've been on the committee long enough that I've seen disastrous results that occur when sources and methods are compromised, and it's very serious."
On Tuesday, Burr — who has been denied access to the memo — drew further contrast between his committee and that of his House counterpart, Republican Rep. Devin Nunes, saying the two investigations have "always been separated."
"I don't think that anybody sees similarities between how we proceed and how they have," Burr said.
Though the Senate Intelligence Committee's Russia investigation has not been devoid of internal conflict, it has consistently presented itself as the mature alternative to the frequently and publicly feuding House Intelligence Committee, with Burr and Warner praising one another and appearing together at news conferences to deliver updates on their probe.
"I think we all have tried to maintain professionalism and bipartisan[ship]," Warner said Tuesday.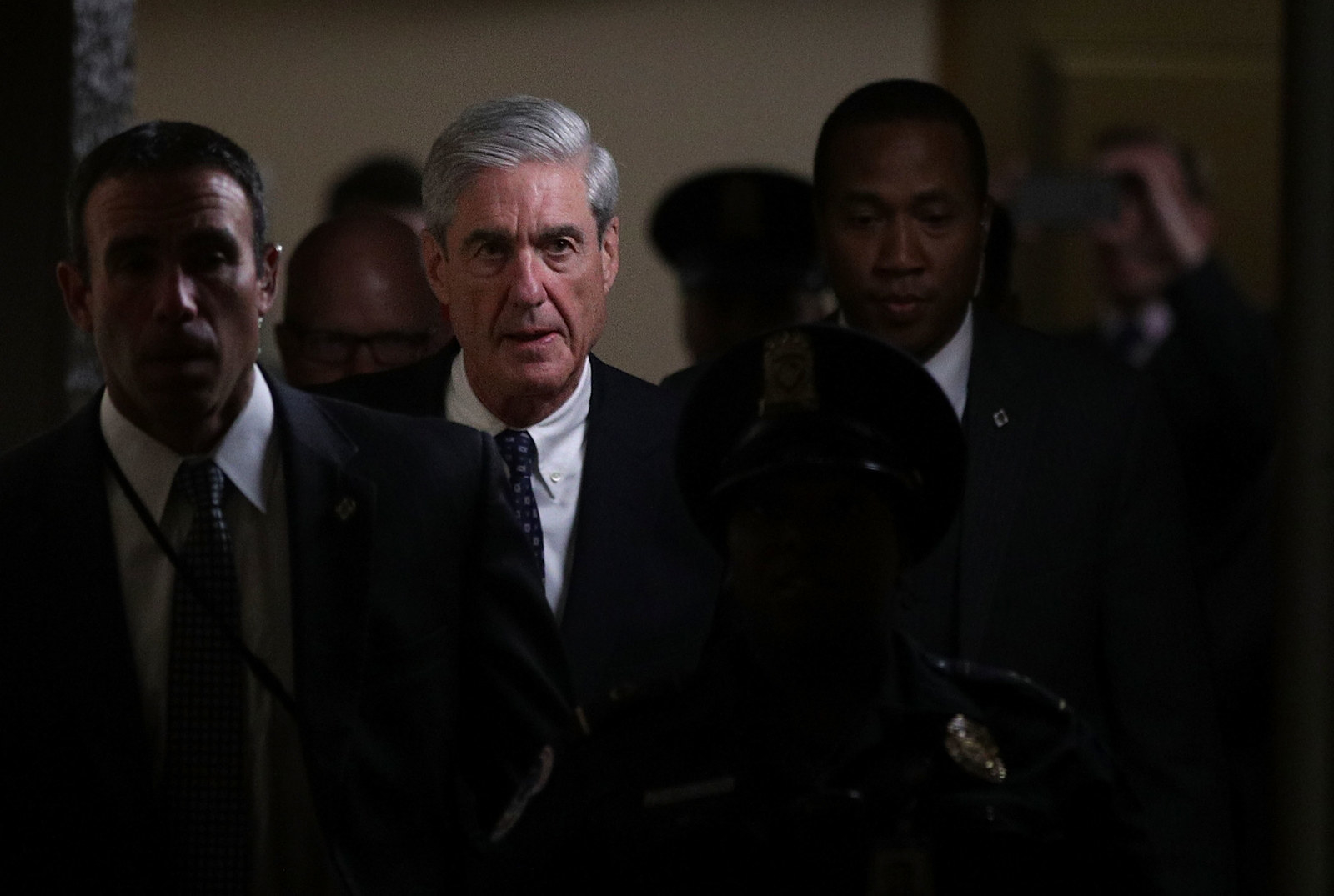 Burr, Collins, Lankford, and other Republicans on the committee have also expressed support for allowing special counsel Robert Mueller to continue to conduct his criminal Russia probe — though many Senate Republicans were silent in the immediate aftermath of last week's New York Times story detailing how President Donald Trump ordered Mueller fired in the spring.
The House Intelligence Committee's investigation, however, has been all but derailed by partisan disagreement, with the memo overshadowing any recent progress the panel has made on inquiries into potential collusion between the Trump campaign and Russia. On Monday night, Republicans on the committee used their majority and a rarely used rule to vote to send the decision to declassify the document to the president, ignoring strong objections from the Department of Justice and the FBI.
Trump, despite warnings from his own Justice Department that releasing the memo without first consulting them could endanger national security, appears inclined to declassify the memo. CNN reported Tuesday that the president wants to release the document soon after his State of the Union address. The Washington Post reported later Tuesday that Deputy Attorney General Rod Rosenstein — who is overseeing Mueller's investigation — and FBI Director Christopher Wray had met with White House Chief of Staff John Kelly the day before to urge against publicly releasing the memo. Kelly reportedly said the White House will be conducting a review before it releases anything.
Meanwhile, House Democrats have called the memo misleading and have offered up their own memo to counter the one written by GOP staff.
Collins and Lankford have reiterated the concerns about the memo raised by the Department of Justice last week, countering some House Republicans' argument that releasing the memo wouldn't endanger the FBI's intelligence-gathering capabilities.
"Any time any information comes out that at any point you can look at and say, there are sources or methods there that you're going to protect long-term, it's very important that everyone has a chance to be able to look at it and say, 'we need to delete this' because just an individual reading it may look at it and say, 'I don't see a problem with that', but someone in the FBI's going to immediately say, 'I know how that information was gathered' and the person that it was gathered from will know how that is," Lankford said. "And so it lets out information we don't want out."
Lankford also said that even though Wray viewed the memo over the weekend, the agency's lawyers and analysts still need to review it before release.
On Tuesday, Collins told BuzzFeed News that she's "really concerned about sources and methods."
"I've been on the committee long enough that I've seen disastrous results that occur when sources and methods are compromised, and it's very serious," she said.
"I'm not going to wade into that."
Though Lankford and Collins said recently revealed text messages between an FBI agent on Mueller's team and an FBI lawyer were inappropriate and overly political, both said they trust the agency as a whole.
At least one Republican on the committee says he is amenable to his House colleagues' concerns over FISA, however, and doubts whether releasing the memo would compromise sources and methods.
"I do think they've been two investigations handled very differently," Missouri Sen. Roy Blunt told BuzzFeed News on Tuesday. "I'm not sure there hasn't been a place for both of them, and we'll see what the results ultimately are. On the memo, I think there's reason to raise questions about how the FBI did its job in 2016 — and I have not quite understood why the House Intelligence Committee didn't want to share it with our chairman — but short of that, I think there may be some merit to looking at it."
Another Republican on the committee, Idaho Sen. Jim Risch, simply declined to comment on the memo. "I'm not going to wade into that," he said.