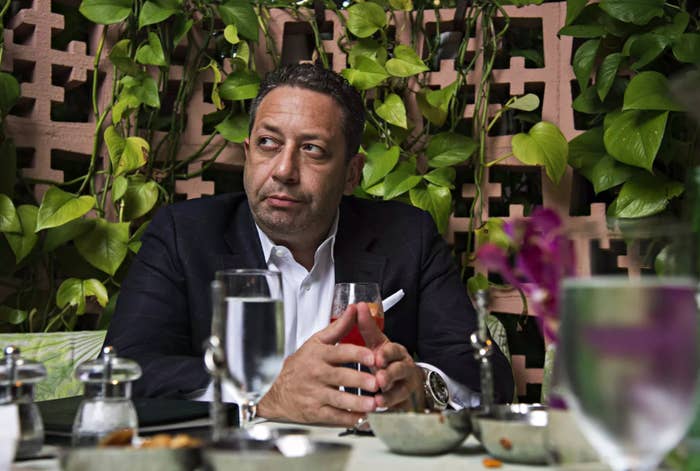 The Senate Intelligence Committee interviewed Felix Sater, a former business associate of President Donald Trump who tried to get him a deal in Moscow, on Wednesday as part of its investigation into Russian election interference.

Sater spent approximately seven hours speaking with committee staff behind closed doors. "I am happy to fully cooperate with any investigation that my government is conducting," Sater said after the interview.
A spokesperson for North Carolina Sen. Richard Burr, the committee chair, did not return a request for comment. A spokesperson for Virginia Sen. Mark Warner, the vice chair of the committee, declined to comment. Warner previously told BuzzFeed News that "Mr. Sater's been mentioned a number of times in a prominent fashion," but declined to comment further.
Sater is one of the most mysterious figures in the Trump-Russia investigation and has spoken previously to special counsel Robert Mueller and the House Intelligence Committee. In a statement to the House, Sater — who has been deeply connected to the Trump Organization — revealed for the first time the extent of his work as a high-level asset to US intelligence and law enforcement agencies. At least six members of Mueller's team worked for the Department of Justice while Sater produced important details about cybercrimes, al-Qaeda, and North Korea's nuclear weapons program.
He repeated that information to the Senate committee Wednesday, according to a source familiar with the matter. While no one would say what Sater was asked, or how he responded, two subjects were likely at the top of investigators' list: a proposed Trump Tower in Moscow and a supposed Ukrainian "peace plan."
The committee recently asked the Treasury Department for financial information on Sater and his real estate firm, Bayrock Group, which did deals with the Trump Organization in the early 2000s. In a letter to Treasury's Financial Crimes Enforcement Network dated Dec. 7, the committee asked for any potential suspicious activity reports and other bank documents on Sater, Bayrock, and other people and businesses. Banks must report to the Treasury transactions that have the characteristics of money laundering or other financial wrongdoing, but the reports themselves are not evidence of a crime — many of the transactions are legal.
It's unclear whether FinCEN has turned over any documents related to Sater, but it has identified 25 suspicious activity reports associated with his financial transactions and more than a dozen associated with Bayrock, sources say.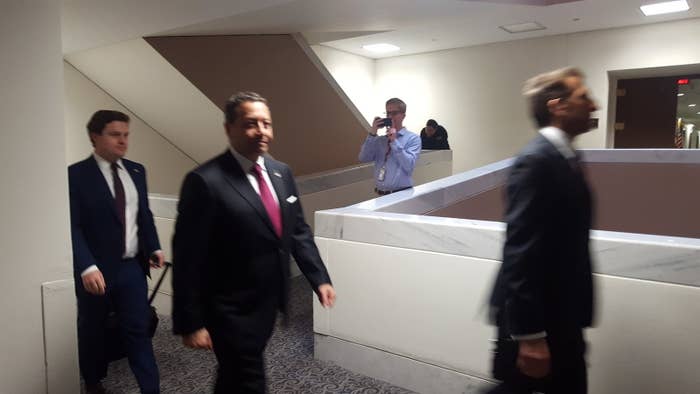 Born in Moscow but raised in Brooklyn, Sater worked with the Trump Organization on developments across the globe. In 2015, he sent Trump's personal lawyer, Michael Cohen, an email promising to build a tower in Moscow with the support of the Kremlin.
"Our boy can become president of the USA and we can engineer it," Sater wrote. "I will get all of Putin's team to buy in on this, I will manage this process."
Sater, in a recent interview with BuzzFeed News, said he didn't know Putin and was simply trying to close a deal. "If a deal can get done and I could make money and he could look like a statesman, what the fuck is the downside, right?" Sater said.
And, during the early days of the Trump presidency, Sater met with Cohen to discuss a plan that would end the conflict between Ukraine and Russia — and surely would have delighted the Kremlin. Russia, according to this deal, would have sanctions lifted and keep the Crimean peninsula. Sater said he saw the plan as a way to end a crisis that has claimed as many as 10,000 lives.
Sater is one of more than a hundred witnesses the Senate Intelligence Committee — which has taken the lead on congressional investigations into potential collusion between the Trump campaign and Russia — has interviewed since the start of the probe in January 2017. Committee chair Richard Burr has said the committee is nearing the end of its interviews with witnesses and will next proceed to drafting final reports.
UPDATE
This story has been updated to reflect that FinCEN has now identified 25 suspicious activity reports associated with Sater.