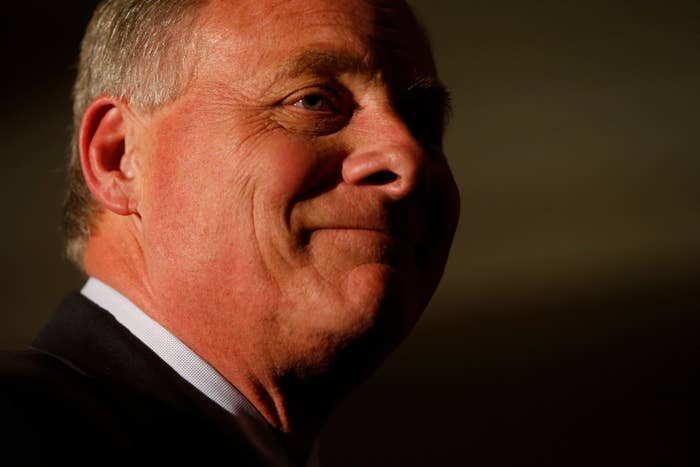 WASHINGTON — The chairman of the Senate intelligence committee says it will investigate Russian hacking during the US election, joining other lawmakers in pledging to review Kremlin-backed political interference in the new year.
Republican Sen. Richard Burr released a statement on Friday saying the Senate Select Committee on Intelligence will in the upcoming Congress review "the cyber activity directed against our nation by the Russian Government, both as it regards the 2016 Election and more broadly."
"The Committee will follow the intelligence wherever it leads," the statement read.
The Senate intelligence committee joins the Senate armed services committee, the Obama administration, and Democratic members of the House of Representatives in planning reviews of Russia's activities during the election when the new Congress begins next month.
Burr's statement says the Senate intelligence committee's review "will include conducting a thorough examination of the underpinnings of the intelligence that prompted" President Barack Obama's office to announce on Oct. 7 that Russia was behind recent hacks into the Democratic National Committee and others.
The review will also include holding hearings "examining other specific aspects of Russian behavior," as well as interviewing senior officials in Obama's and President-elect Donald Trump's administrations.
The committee will issue subpoenas to those officials "if necessary to compel testimony," the statement says.
"The Committee's role is not only to ensure that the intelligence provided to policymakers is of the highest quality, but to understand how policymakers use that intelligence," the statement says. "This includes possible intelligence collected on Russian 'active measures' in the US political sphere in 2016."
The statement says the committee will hold open hearings when possible, but that much of the work will take place behind closed doors "to protect sources and methods."
"We will conduct this review expeditiously, but we will take the time to get it right and will not be influenced by uninformed discourse," the statement says. "As the Committee's review progresses, we will keep Senate leadership, and the broader body, apprised of our findings."
The statement says the committee "takes seriously" recent requests from Senate Majority Leader Mitch McConnell and incoming Minority Leader Chuck Schumer that investigations into Russia's interference be done "in a bipartisan manner."
"[B]ipartisanship—in fact, non- partisanship—is at the very core of the Committee's charter and is essential to preserving the intelligence equities involved," the statement says.
Trump's team and the president-elect himself have dismissed news that Russia was behind hacks during the election. But recent calls to investigate Russia's interference have come from both Democrats and Republicans.

"The Russians are not our friends," McConnell said earlier this week. "I think we ought to approach all of these issues on the assumption that the Russians do not wish us well."