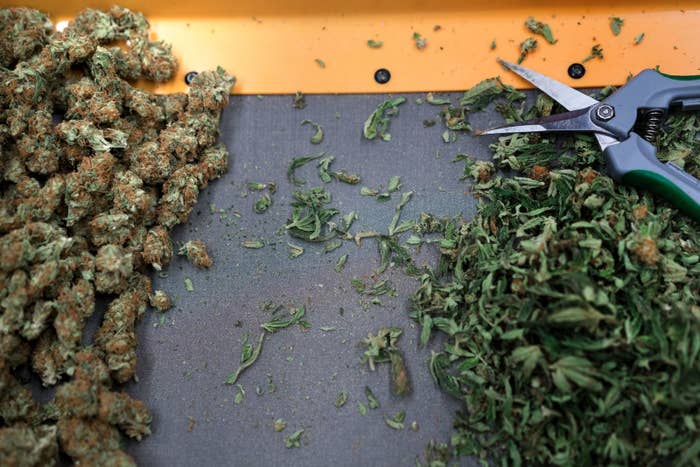 WASHINGTON — Marijuana advocates say they're worried that Donald Trump's pick for attorney general, Sen. Jeff Sessions, might dismantle legalization efforts and disrupt the drug's new, billion-dollar industry.
Sessions, a longtime federal prosecutor who now ranks among the Senate's most conservative members, has condemned marijuana usage and legalization, calling President Obama's stance on pot "one of his great failures." Trump, for his part, has said he supports the use of medical marijuana and that, though he isn't a fan of legalization, it's up to the states to decide.
More than half of states have legalized medical marijuana, while eight states and the District of Columbia have legalized marijuana altogether.
Marijuana remains illegal under federal law, but the Department of Justice has said it won't challenge states that have legalized the drug if they enact and enforce strict regulations. Some say that could change when Sessions takes the reins.
"There are a lot of people who are kind of running around and saying everything is fucked, and then some people who are trying to say everything's totally fine," said Tom Angell, founder of the pro-legalization group Marijuana Majority.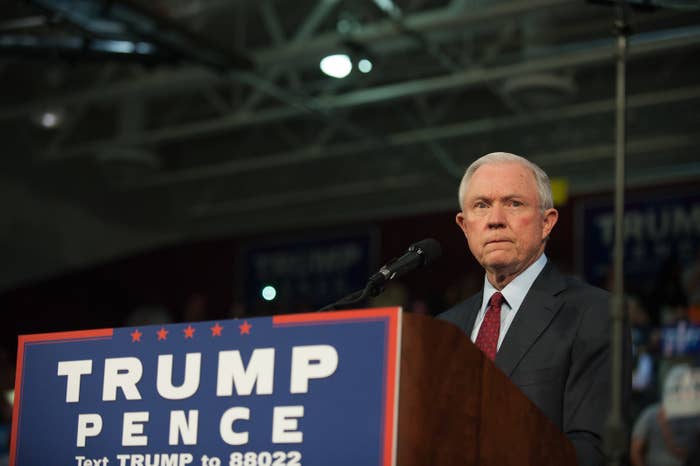 "I actually think it's somewhere in between," Angell said. "I think we have a lot of good ammunition to hold the president-elect to his word, but there are going to be people in influential positions trying to get him to go back on that."

Angell said a crackdown from a Sessions-headed Department of Justice could mean anything from sending cease and desist letters to marijuana producers to taking the states themselves to federal court to challenge legalization.
Kevin Sabet, founder of Smart Approaches to Marijuana — which advocates for the decriminalization of possession of small amounts of marijuana, but opposes broader legalization efforts — says he expects a "seismic shift in how Washington treats legalization."
"I would say that if I was an investor in marijuana businesses on a large scale, I'd freak," he said.
Sabet says Sessions could crack down on the industry financially, which would "really dry up the supports for further drug law change, because the support has been driven by industry recently."
Legal marijuana is a billion-dollar industry in the US. One study said cannabis sales could reach $6.7 billion this year.

Sabet said a financial crackdown could include going after financial institutions that support the industry or telling state regulators they can't accept any more tax revenue from legalized marijuana.

"There's reverberations that could last a long time if an AG Sessions decided to go after the big boys funding the marijuana industry," Sabet said, noting that PayPal founder and Trump donor Peter Thiel has invested in the industry.
Serge Chistov, an original investor and business advisor to Honest Marijuana, a Colorado-based producer, called the news of Sessions' nomination "shocking" and said investors are planning to tread with caution.

"In the attitude of the investors, absolutely some people are taking a cautious position," he said. Investors, uncertain of how Session will handle marijuana, "want to see and hear more, which might delay some of the projects depending on the fundings," he said.
He said Sessions could tighten banking regulations or delay a review of IRS sections that deal with writing off expenses that might have allowed cannabis retailers to recoup costs.
However, Chistov — who said he had just attended a large marijuana expo in Las Vegas — said he doesn't believe the legalization movement is reversible. He also says that because of the president-elect's business orientation, he would be "shocked to see" the Trump administration interfere with the legal marijuana industry.
The upcoming challenge for legalization advocates like Angell, he says, "is going to be to convince the new president to do what he said he would do."
Angell also points to polling which shows that 57% of Americans think marijuana should be legal — a figure that is growing.
"From a political lens, I think reversing course on this and trying to shut down broadly popular state laws, that's going to be a huge distraction from all the other things they care a lot more about," Angell said.
"It's a fight that they don't want to pick."