Marijuana legalization advocates held the first-ever 4/20 "Joint Session" (get it?) on Capitol Hill on Thursday.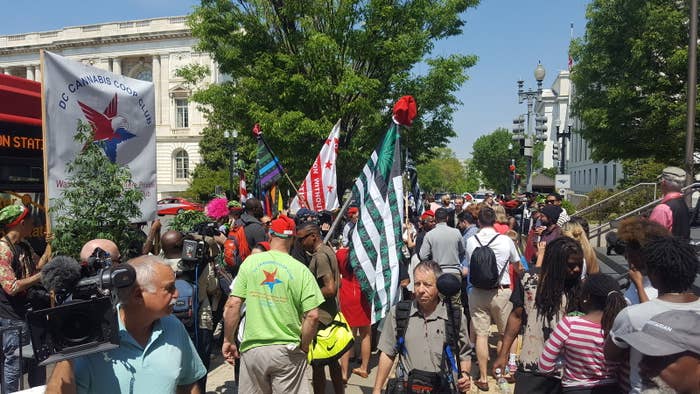 Volunteers with DCMJ, a Washington-based marijuana advocacy group, handed out two joints to anyone who showed up with a congressional ID, which includes both Capitol Hill staff and reporters.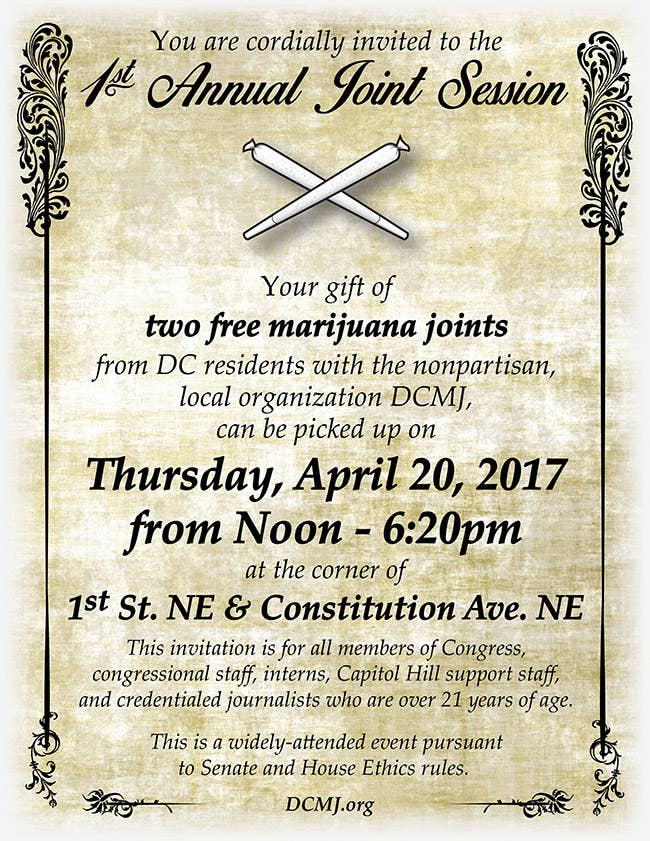 It's legal in DC for people 21 and older to possess up to two ounces of marijuana, although it's illegal to buy or sell it.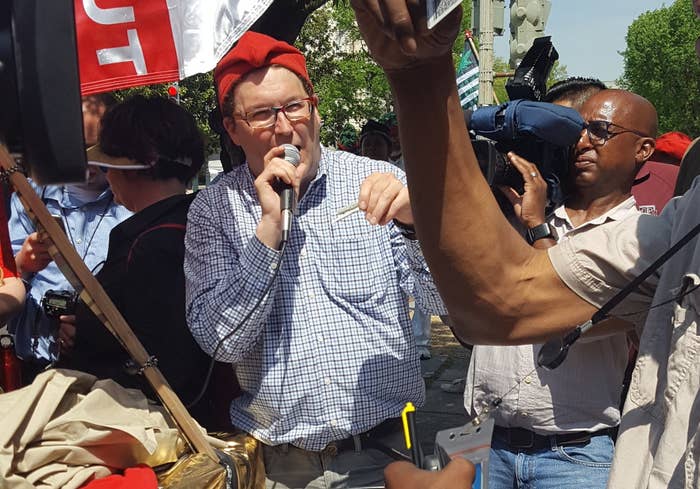 That's because Congress has prevented DC from taxing or regulating marijuana. But it is legal to give up to one ounce of marijuana to another person who is also at least 21 years old.
Recreational marijuana is still illegal at the federal level, however, despite the growing number of states that have legalized it.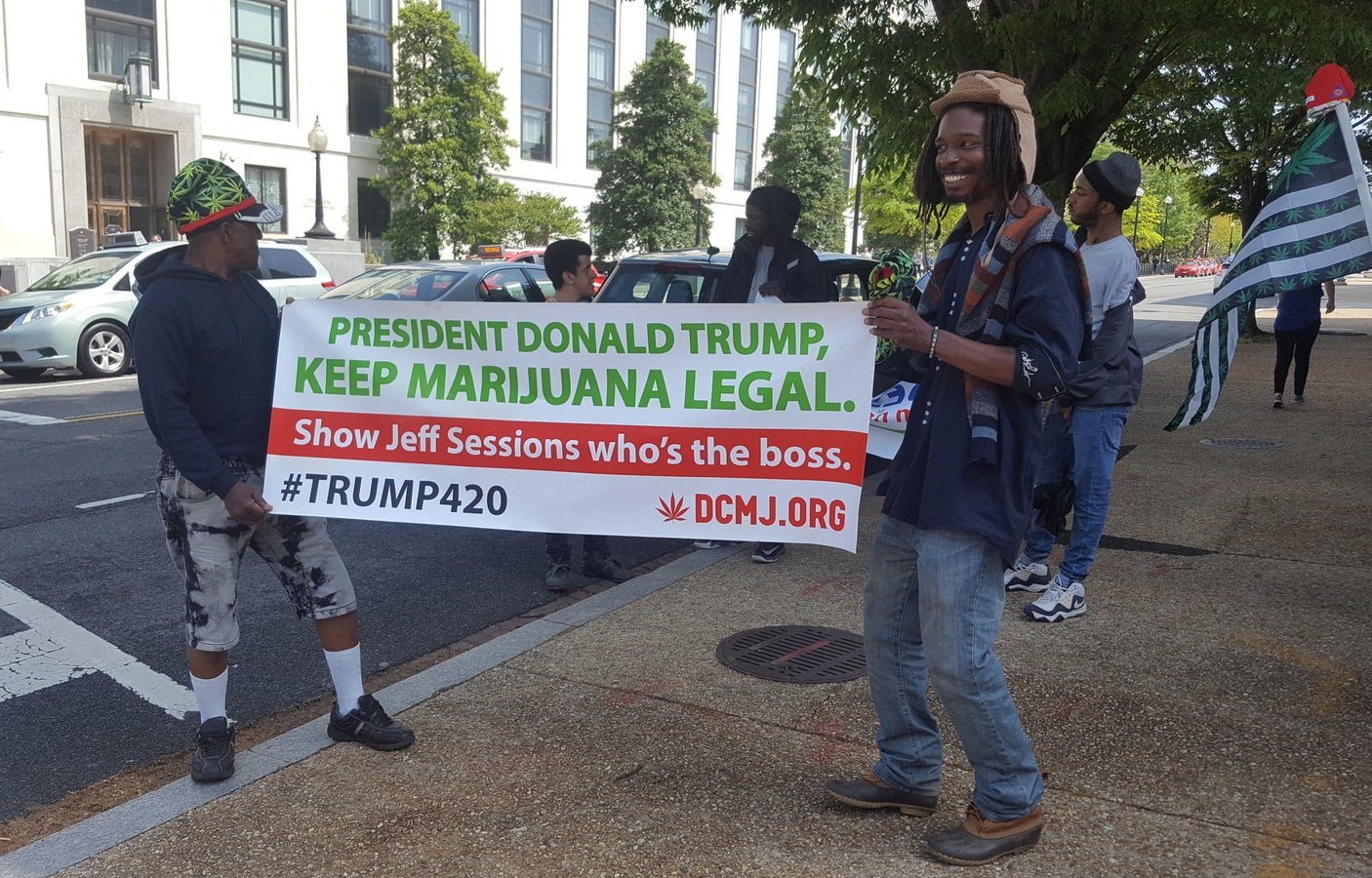 So organizers of Thursday's event intentionally held it on DC land, directly across from the Capitol.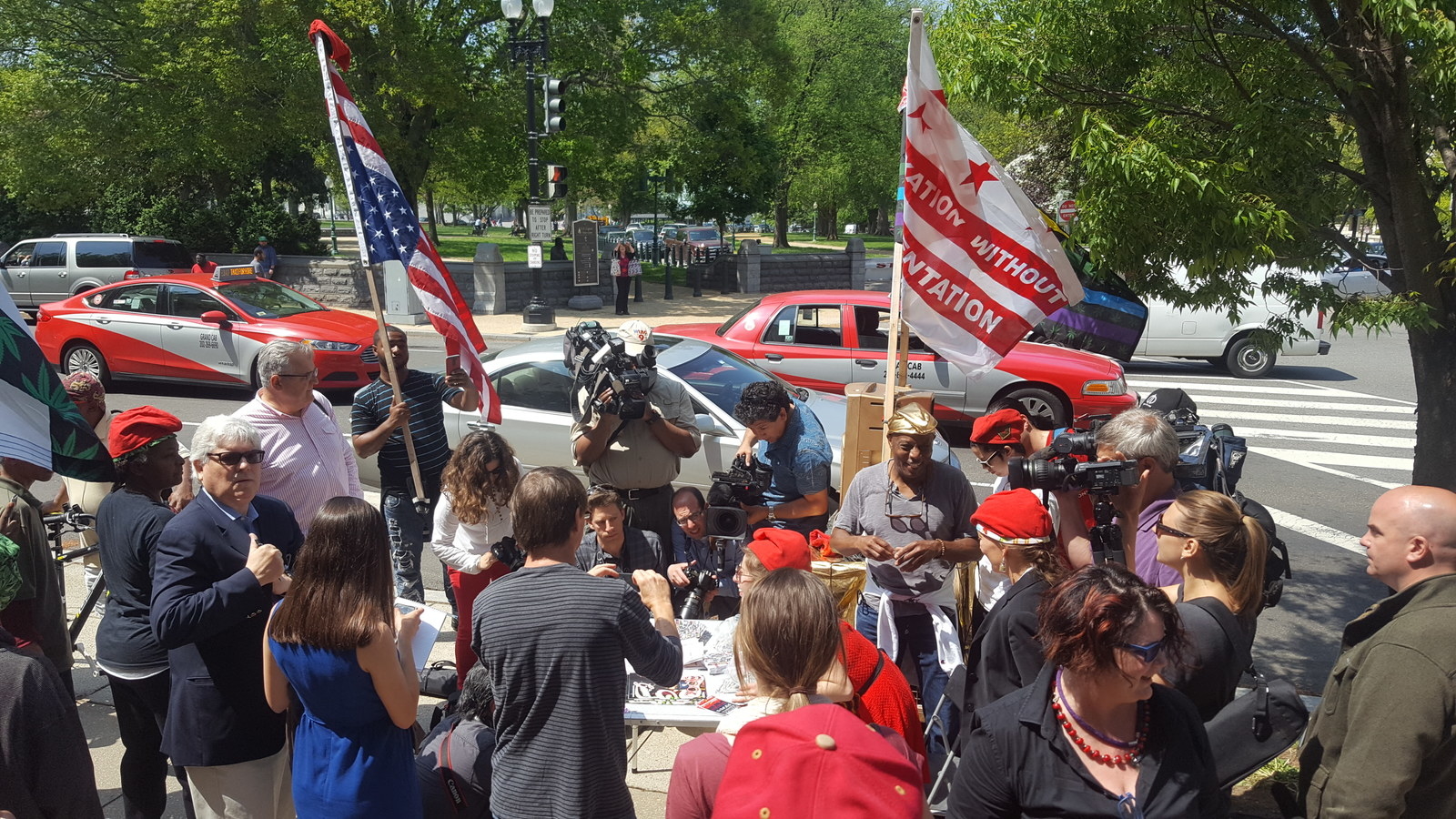 A steady stream of people with congressional IDs — some hesitant at first — showed up to pick up their free joints.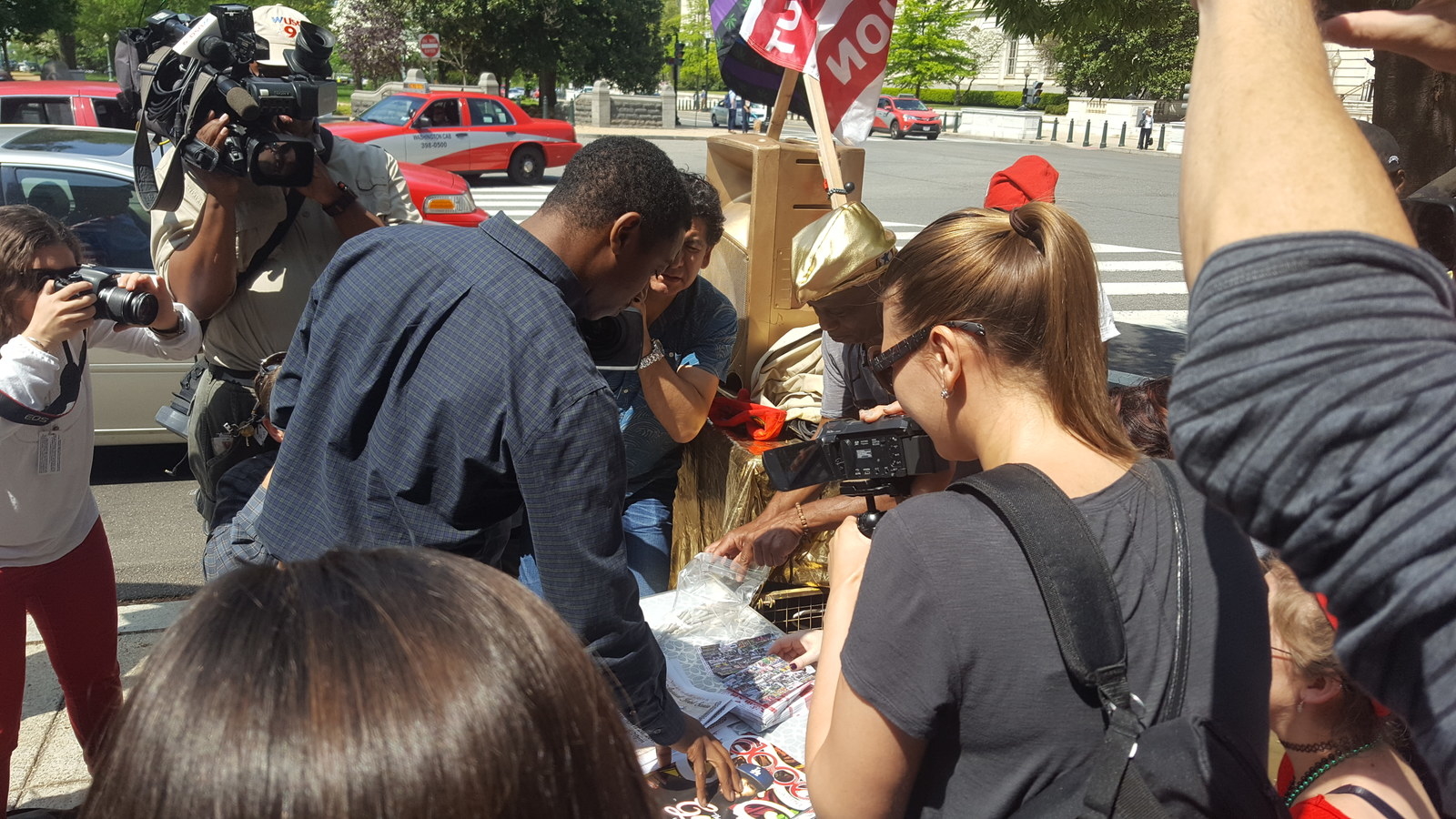 Reggae music played through a large gold-painted speaker, and advocates held up green and white American flags with marijuana leaves on them.

One Hill staffer at the event who asked to remain anonymous said it's "archaic" that marijuana is still illegal at the federal level and considered a Schedule 1 substance, along with drugs like heroin.
She also said there had been a "buzz" among Hill staffers recently about the event.
Not long after the event started, though, US Capitol Police showed up and began arresting the volunteers who were giving out joints.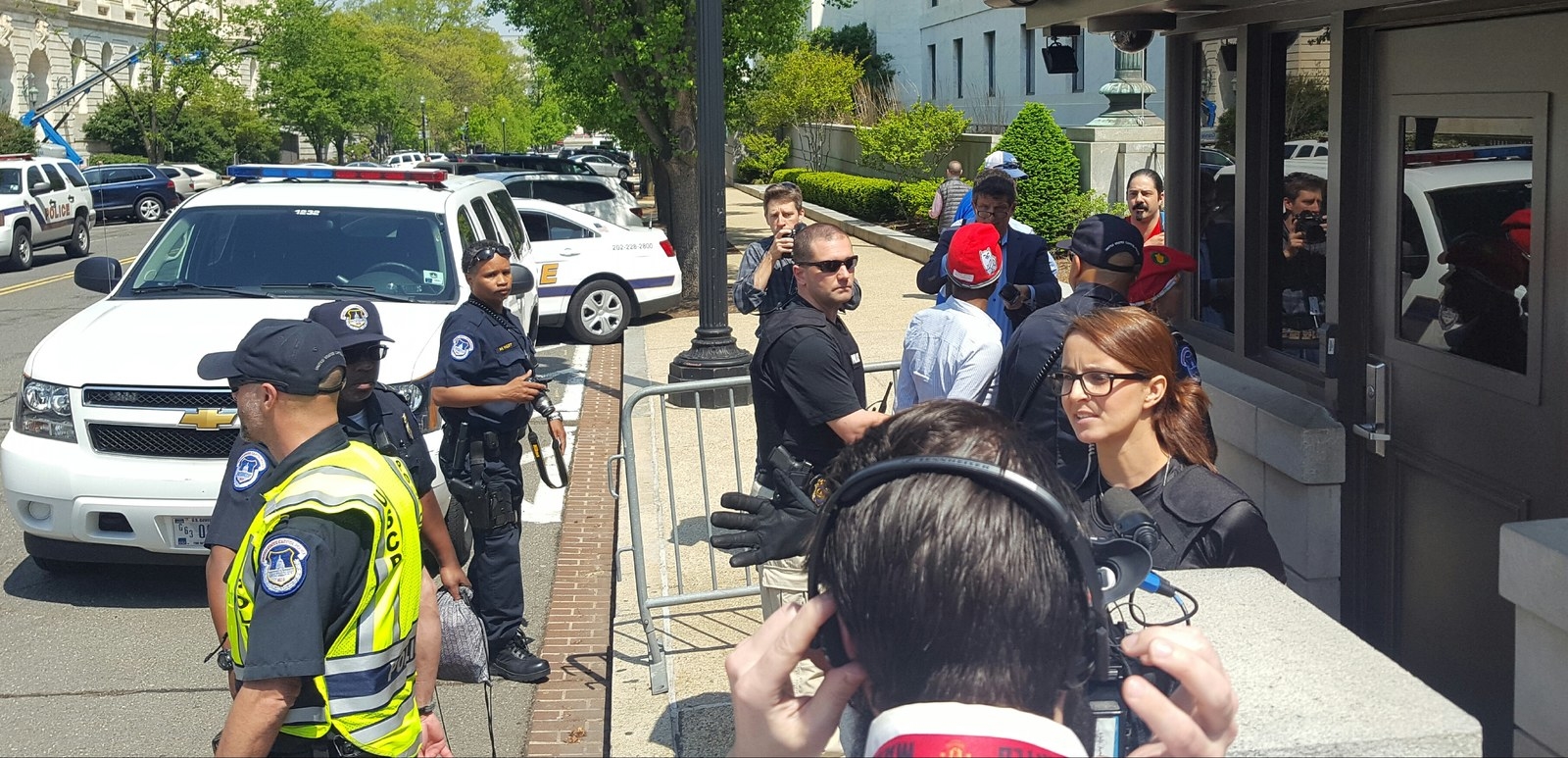 They first arrested two volunteers, who were identified as Rachel Ramone Donlan and a woman named Collette by another volunteer. Donlan tweeted that she and other volunteers had stayed up late Wednesday night rolling joints for the event.

Next, police arrested another woman as she handed out joints. She identified herself to reporters as Jessica Laycock.
"Unjust! Why?" screamed an event participant as officers brought Laycock across the street onto federal land. "The police are the criminals!" yelled another.

Laycock said the officers told her she was being arrested for distribution.
By 1:30 pm, four people had been arrested. The fourth person to be arrested, DCMJ co-founder Adam Eidinger, said police said they were arresting him on federal charges.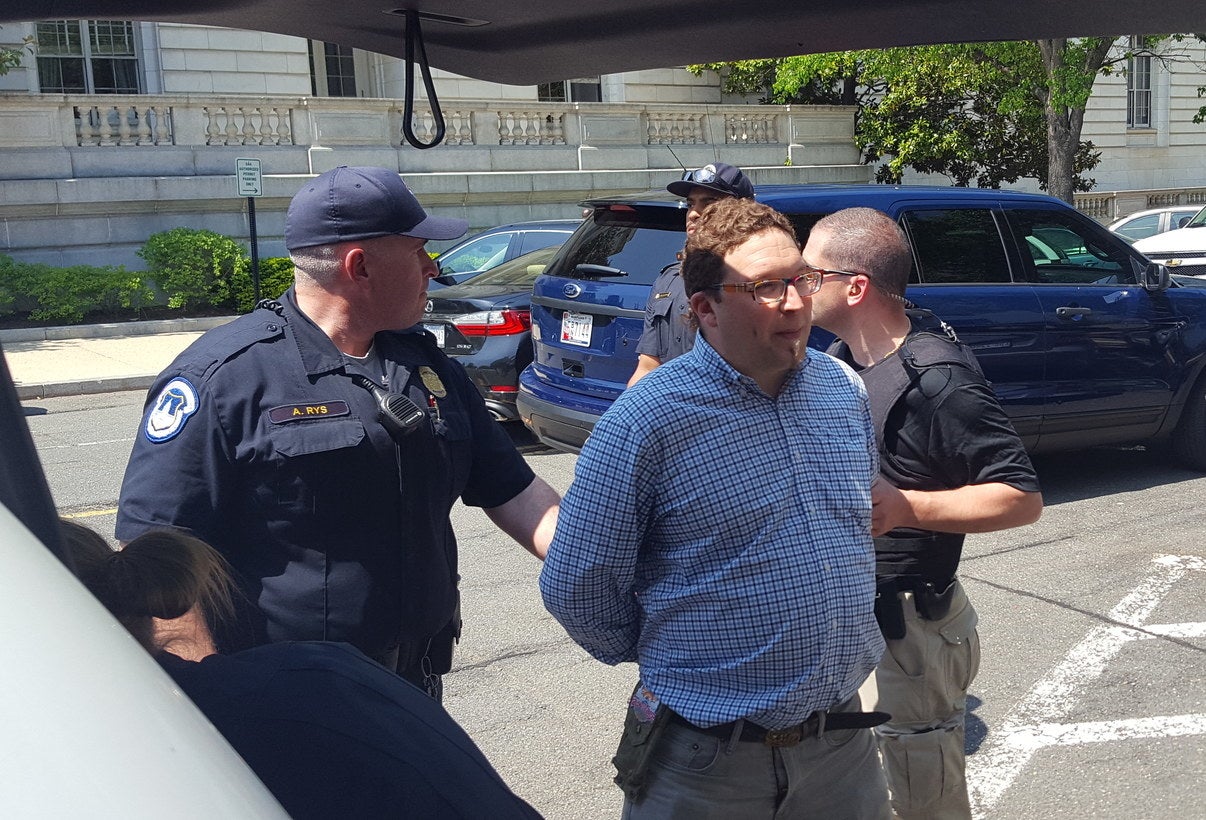 Edinger pointed out that two joints contain far less than an ounce of marijuana, the legal limit in DC for giving away marijuana.
Capitol Police later released a statement saying they had arrested seven people "after witnessing them distributing marijuana in public view to passersby at First and Constitution Avenue, NE."

"Under federal law, it is unlawful to possess marijuana," the statement said.
Officers also seized the joints — but organizers brought more out and the event went on.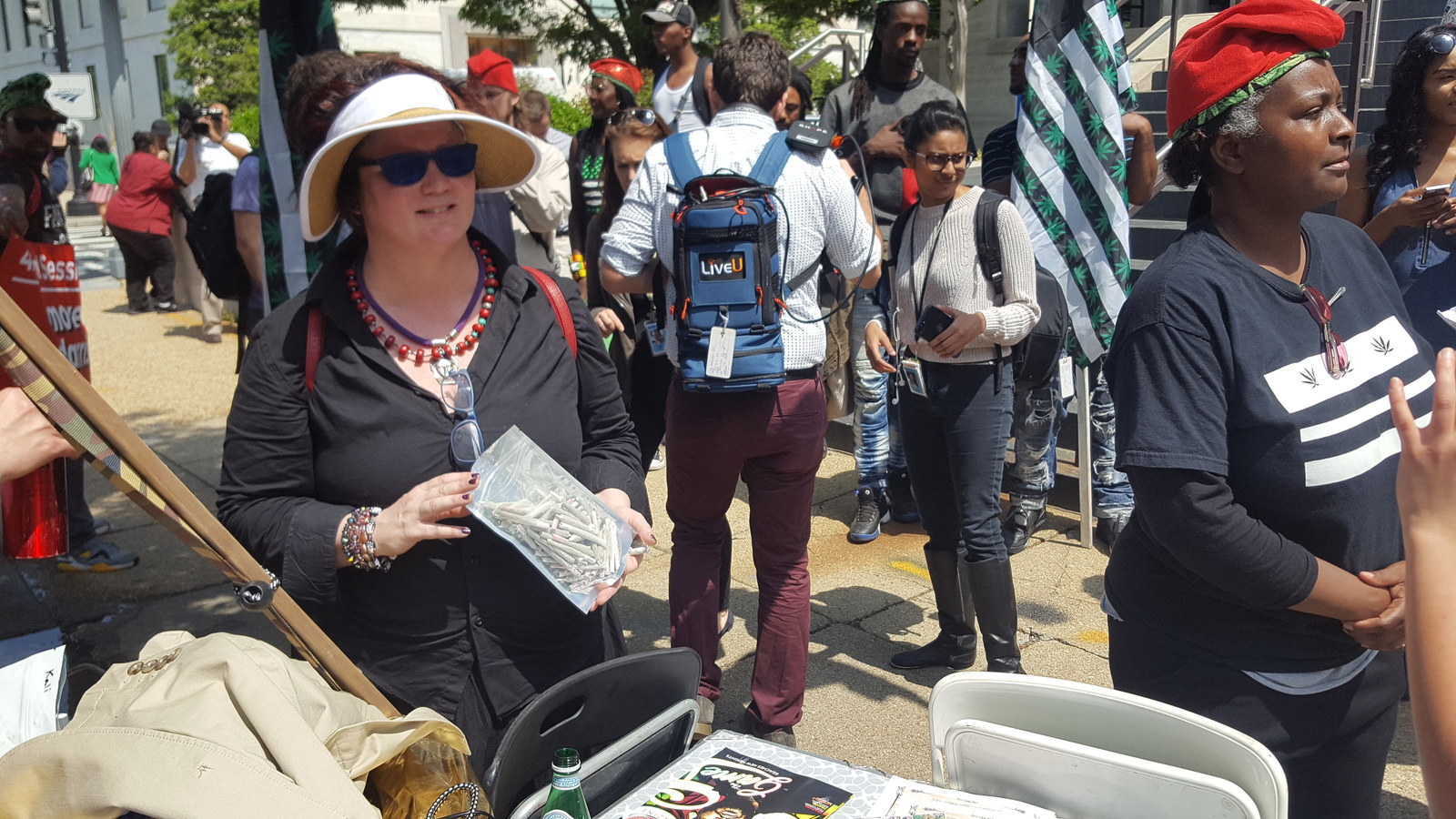 One man and two women were charged with possession with the intent to distribute, police said, and another four women were charged with possession. Police said the arrestees were being processed at US Capitol Police headquarters.

Smart Approaches to Marijuana, an anti-legalization organization, emailed BuzzFeed News to say that they, too, held a 420 event on the Hill. Instead of joints, they gave away bags of Cheetos with warnings about marijuana.
DCMJ is also planning to smoke marijuana on the Capitol grounds during a "mass civil disobedience" event on Monday.