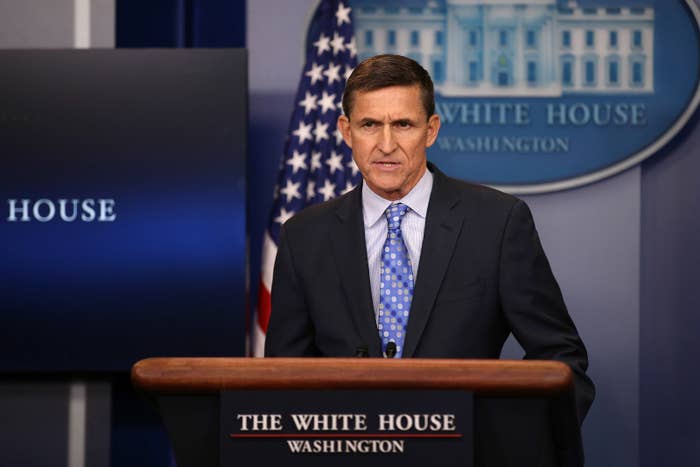 WASHINGTON — Members of the House Oversight committee have requested documents from the FBI, the White House, the Department of Defense and the Director of National Intelligence related to former national security adviser Michael Flynn. The committee is requesting documents on any payments from and contact between Flynn and Russian, Turkish "or other foreign sources, including the Kremlin-backed media outlet RT."

The four almost identical letters sent Wednesday are signed by Oversight Committee chairman Jason Chaffetz and Rep. Elijah Cummings, the top Democrat on the committee. The letters were addressed to FBI Director James Comey, White House Chief of Staff Reince Priebus, Defense Secretary James Mattis, and Director of National Intelligence Daniel Coats, according to copies posted by Cummings' office Wednesday.
"The Committee is reviewing whether Lt. General Michael Flynn, the former head of the Defence Intelligence Agency and the former National Security Advisor, fully disclosed his payments from Russian, Turkish, or other foreign sources, including but not limited to payments he received from the Kremlin-backed media outlet known as RT (formerly Russia Today)," Chaffetz and Cummings wrote in the four letters.

The letters ask for documents dating from Flynn's retirement from the US Army in 2014 to now, related to his contacts with foreign nationals, contacts with individuals associated with RT, any foreign payments, and information from his security clearance forms.
The letters say that the committee wants the requested information by April 3.
The letters comes after Democrats on the committee released documents showing Flynn received more than $56,000 from RT and a cybersecurity firm with links to Russia for speaking engagements in 2015.
Flynn resigned as President Trump's national security adviser less than a month into the presidency after he mislead Vice President Mike Pence about his contact with the Russian ambassador after the election.