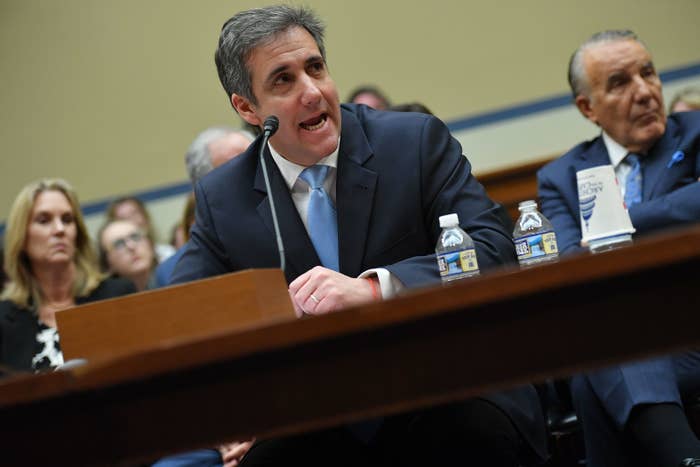 WASHINGTON — Michael Cohen, President Donald Trump's former attorney, told Congress on Wednesday he lied to them after Trump told him — "in his way" — to conceal negotiations to build a Trump Tower in Moscow.

"Mr. Trump did not directly tell me to lie to Congress. That's not how he operates. In conversations we had during the campaign, at the same time I was actively negotiating in Russia for him, he would look me in the eye and tell me there's no business in Russia and then go out and lie to the American people by saying the same thing," Cohen told the House Oversight Committee in a public hearing. A copy of his remarks was first reported by Politico.
"In his way, he was telling me to lie," Cohen said.
Cohen pleaded guilty in November to lying to Congress about when discussions related to the Trump Tower Moscow deal ended, both in testimony and in a two-page statement to the Senate Intelligence Committee. Special counsel Robert Mueller, who is investigating Russian interference in the 2016 election, noted that Cohen's false claim that the project discussions concluded in January 2016 was an attempt to "minimize links between the Moscow Project and Individual 1" — which Cohen confirms is Trump — "in hopes of limiting the ongoing Russia investigations."
On the campaign trail, Trump repeatedly and vehemently denied having any business interests in Russia. But BuzzFeed News reported in January that he in fact received at least 10 updates about the plans, and then directed Cohen to lie to Congress about when those negotiations ended in order to obscure his own involvement.
Mueller's office issued a statement disputing unspecified elements of that report. "BuzzFeed's description of specific statements to the Special Counsel's Office, and characterization of documents and testimony obtained by this office, regarding Michael Cohen's Congressional testimony are not accurate," it said.
In a statement, BuzzFeed News spokesperson Matt Mittenthal said Cohen's public testimony "reaffirms what he claimed in private to investigators, as we reported last month: President Trump directed him to lie to Congress about negotiations to build a Trump Tower in Moscow in the heat of the 2016 campaign."
A spokesperson for Mueller declined to comment on Cohen's testimony.
Trump, while currently in Vietnam meeting with North Korean dictator Kim Jong Un, accused Cohen on Twitter of lying.
Cohen's lawyers have said in court filings that he acted out of "fierce loyalty" to Trump. "[T]he conduct was intended to benefit Client-1, in accordance with Client-1's directives," they wrote.

Cohen apologized for lying to Congress, and noted that, at that time, he was trying to protect the president.

Cohen said that between January and June 2016, Trump asked him at least six times "How's it going in Russia?" in reference to the project.
Cohen also alleged that Trump's personal lawyers "reviewed and edited" his false statement to Congress "before [he] gave it."
"To be clear: Mr. Trump knew of and directed the Trump Moscow negotiations throughout the campaign and lied about it," Cohen said. "He lied about it because he never expected to win the election. He also lied about it because he stood to make hundreds of millions of dollars on the Moscow real estate project.
"And so I lied about it, too — because Mr. Trump had made clear to me, through his personal statements to me that we both knew were false and through his lies to the country, that he wanted me to lie. And he made it clear to me because his personal attorneys reviewed my statement before I gave it to Congress."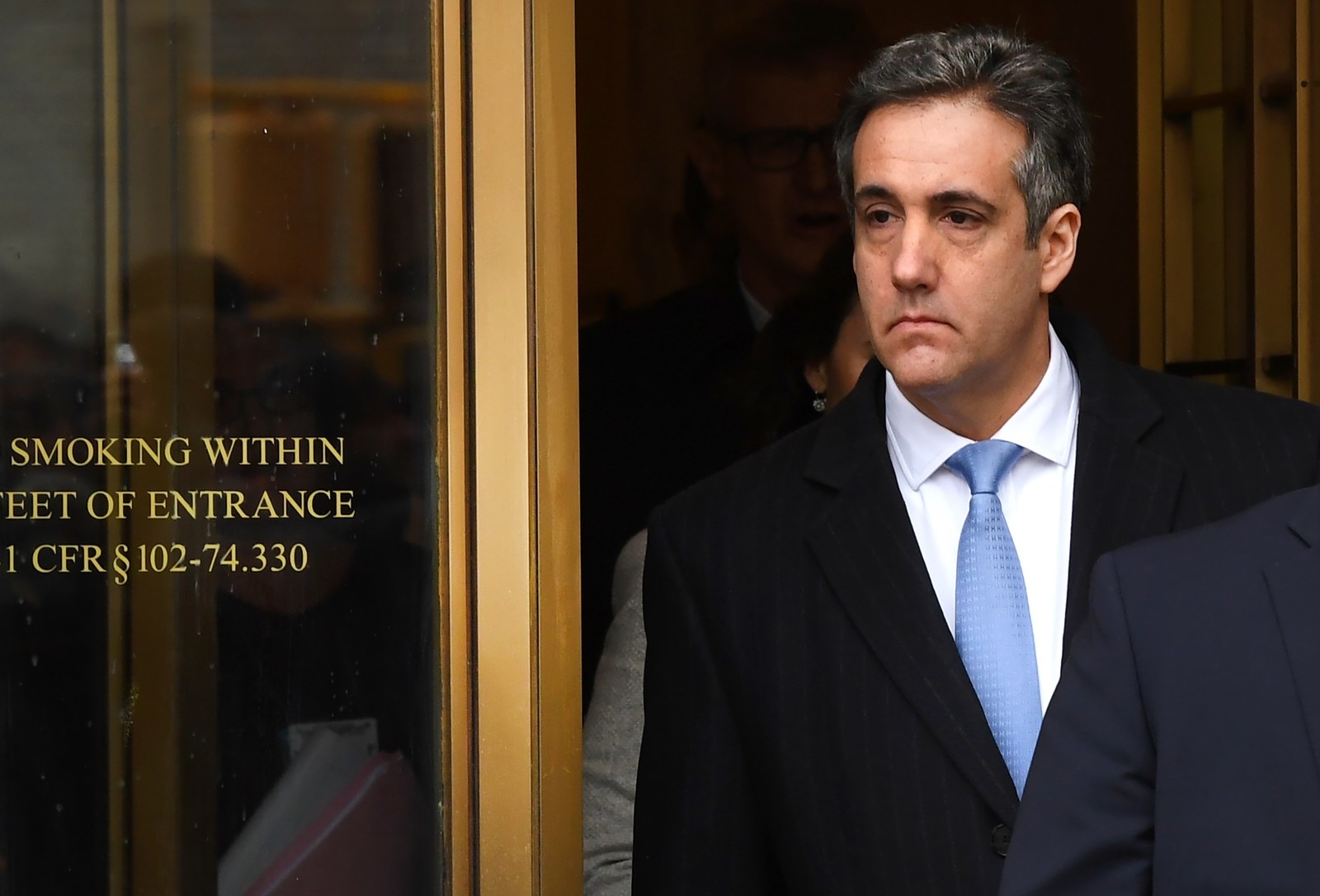 During Wednesday's hearing, Cohen said his false statement to Congress was provided to the White House in advance of his testimony "pursuant to the joint defense agreement that [they] were all operating under under," and named Jay Sekulow, one of Trump's lawyers, as someone who had edited the statement. "There were several changes made, including how we were going to handle that message which was [...] the length of time that the Trump Tower Moscow project stayed and remained alive," Cohen said.
Moreover, Cohen said also he believed his false statement was "viewed by Abbe Lowell, who represents Ivanka [Trump] and Jared Kushner."
"The goal was to stay on message, which is limit the relationship whatsoever with Russia," Cohen said. "It was short, there's no Russian contacts, there's no Russian collusion, there's no Russian deals. That's the message. That's the same message that existed well before my need to come and testify."

Cohen also said that Trump spoke with him personally before his false testimony to the House Intelligence Committee — something Trump's current lawyer, Rudy Giuliani, has denied ever happened.

"He wanted me to cooperate," Cohen said of Trump's message to him in that meeting. "He also wanted just to ensure by making the statement — and I said it in my testimony — there is no Russia, there is no collusion, there is no deal. He goes, 'it's all a witch hunt' and he goes, 'this stuff has to end.'"
"Did you take those comments to be suggestive of what might flavor your testimony?" asked Virginia Rep. Gerry Connolly, a Democrat on the committee.
"Sir, he's been saying that to me for many, many months, and at the end of the day I knew exactly what he wanted me to say," Cohen replied.
Connolly later asked if Trump coached Cohen in any way on how to respond to questions from the committee.

"Again, it's difficult to answer because he doesn't tell you what he wants," Cohen said. "What he does is, again, 'Michael, there's no Russia. There's no collusion. There's no involvement. There's no interference.' I know what he means because I've been around him for so long."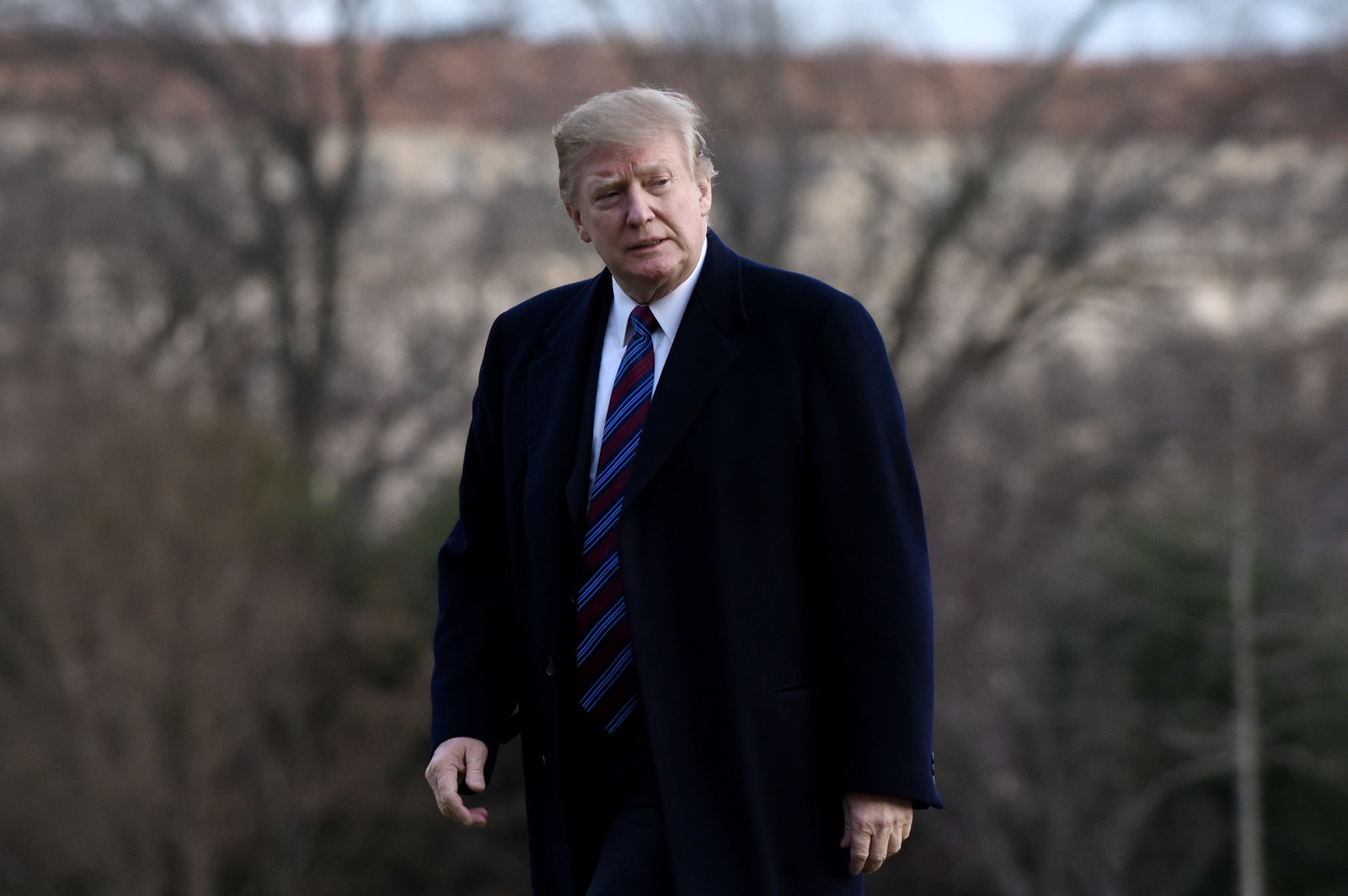 Trump and his team have repeatedly sought to distance the president from the project, which was unfolding behind the scenes of his presidential campaign, and paint the plan as a meaningless proposal pursued largely by Cohen, Trump's longtime personal attorney and fixer, with minimal oversight.

Trump and Giuliani have claimed that the Moscow tower was barely more than a notion. "No plans were ever made," Giuliani said in January. "There were no drafts. Nothing in the file." BuzzFeed News has since published plans revealing the tower to be a richly imagined vision of upscale splendor on the banks of the Moscow River, expected to yield profits in excess of $300 million. But Trump recently told the New York Times that Trump Moscow was never a serious proposition. "This was a very unimportant deal," he said. "I didn't care."
"I don't think they had a location," he said later in the interview. "I'm not even sure if they had a location."
In fact, hundreds of pages of business documents, emails, text messages, and architectural plans obtained by BuzzFeed News show that the Trump Organization was scoping at least one prime location for the luxury glass skyscraper. The signed letter of intent includes a proposal to build the tower in Moscow City, a former industrial complex near the edge of the river that has since been converted into an ambitious commercial district clustered with several of the tallest skyscrapers in Europe. It is not clear whether any other locations ever came under consideration.
As part of the Trump Moscow deal, Cohen and his partner in the negotiations, Felix Sater, made plans to give Russian President Vladimir Putin the tower's $50 million penthouse, BuzzFeed News first reported in November. The House Intelligence Committee pledged to investigate the plan following the report.
BuzzFeed News has also published a trove of secret files detailing how negotiations for the project unfolded behind the scenes while Trump and Putin publicly heaped praise on one another. California Rep. Adam Schiff, the chairman of the House Intelligence Committee, has said the story's findings are of note, adding that Trump expressed support for easing sanctions on Russia during the campaign. "That, to me, is of seminal interest and concern, because it means that Donald Trump stood to make hundreds of millions of dollars from this deal with the Russians," Schiff told MSNBC. "The Russians stood to make billions of dollars if those sanctions were relieved."
In his false statement to Congress, Cohen lied about when the deal ended, falsely stating that discussions stopped in January 2016, months before Trump secured the Republican presidential nomination. BuzzFeed News had previously revealed that the Trump Moscow project lasted until at least June that year. Giuliani has since suggested that the effort lasted even longer, through the November election, though he later described that characterization as "hypothetical."
Mueller's team has confirmed in a court filing that the project continued after January and that discussions in fact continued until June. The filing noted that Cohen had "discussed the status and progress of the Moscow Project with Individual 1 on more than the three occasions" Cohen had claimed to congressional investigators and had also briefed members of the president's family about the project.
Trump has previously defended his involvement in the negotiations during the campaign. "There was a good chance that I wouldn't have won," he told reporters. "In which case I would have gotten back into the business. And why should I lose lots of opportunities?"
But speaking to the Times earlier this month, he said, "You know, you think a deal — I was running for president, I was doing really well. The last thing I cared about was building a building."